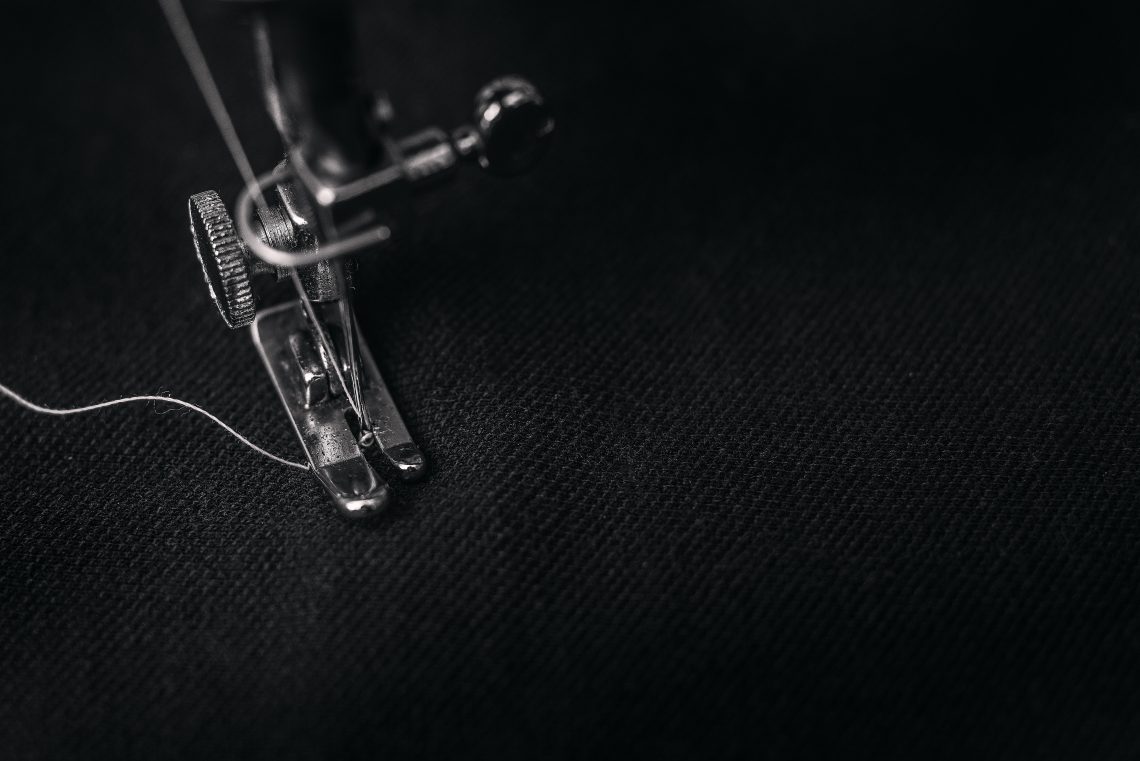 A Useful Guide To Making Your Own DIY Clothes
The DIY movement is making its way into the fashion world. The idea of creating your own clothes has become more popular in recent years, with many people wanting to make their own clothing rather than buying it from a store or factory. Making your own DIY clothes is a great way to make sure that you have new clothes for every occasion and to add some personality to the pieces you create. So if you're ready to get creative and take on some sewing projects, keep reading!
Benefits of Making Your Own DIY Clothes
There are many benefits to creating your own clothes, in addition to the fact that it's a lot of fun, and you get to wear unique pieces. Making your own clothes helps the environment by reducing unnecessary waste; buying new clothing from shops uses up non-renewable resources such as petrol and burns away carbon emissions, which contribute to global warming.
You will be able to create perfectly fitting garments that not only look amazing but feel great too! With a few small pieces of fabric and the right tools, you'll have a new outfit in no time at all. Making your own clothes is a great way to save money too.
With the current economic climate, many people are looking for ways to save money. By making your own clothes, you will be able to use up leftover fabrics from other projects or purchase cheap materials that suit your style. You can even recycle old clothing by cutting them apart and adding them to other garments!
Turning an ordinary piece of material into an outfit is a great way to express yourself. There are so many different ways to turn ordinary fabrics into fabulous clothes, letting you create your own unique style. This could be anything from using special sewing patterns to creating your own designs for each garment.
*It's also worth noting that making your own clothes will give you more flexibility. You can create new garments whenever you want, not just every season as with store-bought clothes.
Types of Clothes to Make
There are a million and one different types of clothing that you could make at home. It's a good idea to first consider what pieces will suit your style, and then work from there on some ideas. You can make anything from casual tops and skirts to formal dresses and business suits.
Making your own clothes isn't just for adults, either. There are plenty of great projects that you can do with a little help from a parent or friend. You could make a dress for a party or a formal outfit to wear to school. If you don't feel like making an entire outfit, why not make accessories instead? Turn some old buttons into a bag or an old t-shirt into a scarf.
Steps for Sewing Your Own DIY Clothes
The first thing you need to do before attempting any sewing projects is to set up a space where you can work without distraction. This could be anything from placing a piece of old fabric over the dining room table or just working in your bedroom. Now that you have somewhere comfortable and quiet to work, it's time to choose your project! Whether it's something simple like a t-shirt or an outfit for a special occasion, you'll need some basic equipment to get started. These include:
measuring tape
scissors
pins
thread
Once you have all the mandatory materials, you can begin your project safely and with confidence. Getting started isn't all that complicated. Here's how you can make your own DIY clothes:
Measure and cut the fabric: You can measure the fabric by wrapping it around your body and marking where you need to cut. Take into account seam allowances and use a measuring tape for this part.
Pin the fabric together: Hold both pieces of the fabric together as if they were one garment and pin them before sewing. Make sure that there is no excess material hanging at the side, as this will make your garment look untidy. Pin the material to a flat surface as well as to yourself, as this will make it easier to sew.
Sew the seams together: When you have pinned all of your fabric together at the side seams, use a sewing machine to stitch them together. You can use a portable sewing machine if the clothing isn't too complicated. Once you've done this, you can turn inside out and admire your work.
Make the cloth: Start by folding the fabric in half and pinning together from neck to hem, making sure that you leave a gap at the bottom for turning inside out. Sew this part together using a sewing machine or manually if you prefer, then turn inside out and press flat with an iron.
Add finishing touches: Once you've finished stitching the fabric together, add a few finishing touches to make sure it looks professional. This includes sewing any darts and adding a hem at the bottom of the garment.
Press the Garment to Get Rid of Any Creases: Once you've finished your DIY project, put on the clothes and press them with an iron first to get rid of any creases caused by the sewing machine.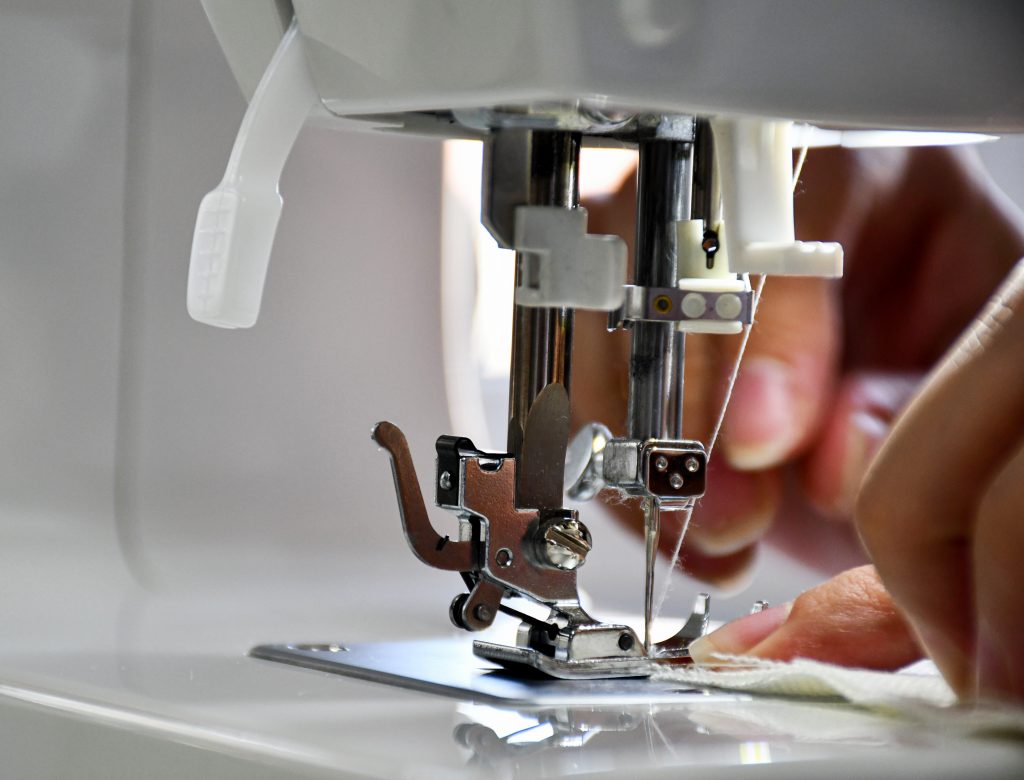 Tips for Designing and Cutting out Patterns
Every pattern comes with its own design instructions and tips on how to get the best results. Pay close attention to these and experiment with different ideas to see what works for you. If you are designing your own clothes or modifying an existing pattern, always draw the design out on paper first to work out any kinks before cutting anything apart. This will reduce stress and frustration when it comes time to sew!
Turning an ordinary piece of material into an outfit is a great way to express yourself. There are so many different ways to turn ordinary fabrics into fabulous clothes, letting you create your own unique style. This could be anything from using special sewing patterns to creating your own machine embroidery designs for each garment.
However, if you plan on using an existing pattern without modifying it significantly, it is a good idea to trace the pattern pieces onto newspaper. This way, you can use it as a template for future projects by simply tracing the size and cutting the new fabric. In some cases, depending on what type of material you will be using, it may be helpful to draw out your pattern with tailor's chalk or even dressmaker's carbon paper.
This will leave a faint, temporary line behind that you can use as a guide when laying out your pattern on the fabric. This is particularly useful if you are using very delicate material that tears easily or doesn't take well to being pinned. If you plan on marking your pattern pieces in this way, keep in mind that it will rub off when you sew, so be sure to use it only on the right side (outer layer) of the fabric.
There you have it, your very own homemade clothes! Whether you're making a party dress for a special occasion or a casual new outfit, this simple guide will show you how to do it successfully.
Photo by Alexander Andrews on Unsplash