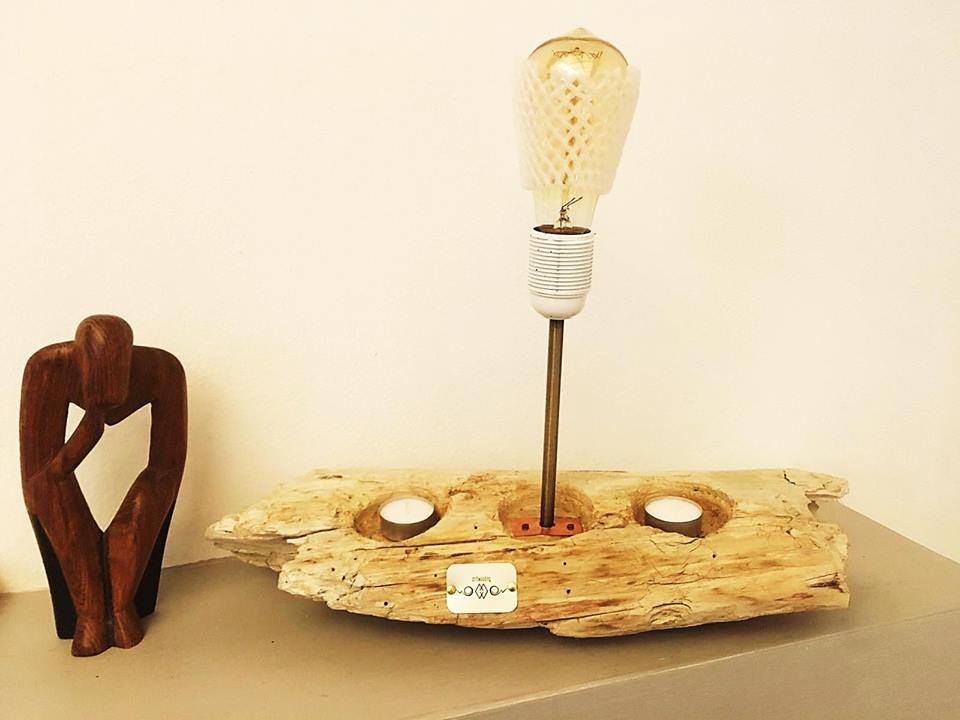 Turning an Old Piece of Wood into Faux Driftwood
Finding ways to turn your old piece of wood into faux driftwood? Stop now! Because your quest ends now. This is a tutorial on how you can make your own driftwood. A time consuming one, but totally worth it!
If you are here that means you are a true DIY fan, and here is another learning for you. So, now when you have the vision to make DIY faux driftwood out of your old piece of wood, we will make sure that we bring it to reality. You won't need the best belt sander or it won't cost you more than a box of Washing Soda and some bleach. So, follow the given steps to create a decorative piece with faux driftwood pieces.
Disclaimer: Please note that this is not a method of making faux driftwood for aquarium.
Materials you would need:
Eye protection
Rubber gloves
Dry sticks and small logs
Hammer
Other tools (for distressing the wood)
Washing Soda
Hot water
A large container to hold the wood
Wire brush
Oven for drying the wood(optional)
Sandpaper
The Process
1. To start with the process, find reclaimed wood, dry sticks and small logs. If the outer bark has already peeled off, it is a plus.
2. Now, wear your eye protection and pick your hammer to beat up the wood. Try chiseling and smashing the ends of the logs to make them look less perfectly cut.
3. Fill up your container with hot water and put your rubber gloves on. Now add the washing soda. Keep stirring it with one of the pieces that you got. Keep adding until it reaches the saturation point and no more soda dilutes in it.
Caution: Make sure the solution doesn't touch your hands or your skin.
4. Put the wood in the solution and allow it to soak for almost 14-24 hours. Also, put a large rock so that it holds the log instead of leaving them afloat on the water surface.
5. This is applicable for people who have logs with barks attached to them. In the process of soaking, keep pulling out the logs and use a wire brush to remove the layers of bark that have softened. Wear proper gears before you indulge yourself in this process. There is no rule on how many times it must be done. Just keep doing it until the bark is completely off the log.
6. When each of the barks has been removed, rinse your logs properly with fast running water.
Once done, you can leave them dry out in the sun. However, if you don't have time, you can use your oven at 250 F for about an hour.
7. Once the logs are dry, the task is to make the wood logs look like they have been eroded by ocean waves. For the same purpose, you have to use sandpaper to round the edgy and sharp corners to give the logs the perfect faux driftwood finish.
8. Congratulations! You are done. Now you can decorate your faux driftwood branches to put it up as faux driftwood wall art.
Want to know how this works?
There is an active ingredient in the washing soda called sodium carbonate. When it is dissolved in water, it makes a caustic solution (high pH) which is responsible for breaking down the lignin in the wood. Lignin is a component found in plant cell walls that gives them rigidity and strength. It softens the bark allowing it to get scraped off easily.
Author's Bio:
Archie was a builder for more than 40 years. Mainly after his retirement the enthusiastic electrical works in garden and writes for a blog Homemakerguide.com to keep himself occupied. His many years of experience can get you the right tool reviews whether it is a drill, welding machine or so. An impressive fact to note about him is that almost everything in his house is a representation of his skills made by his hands.