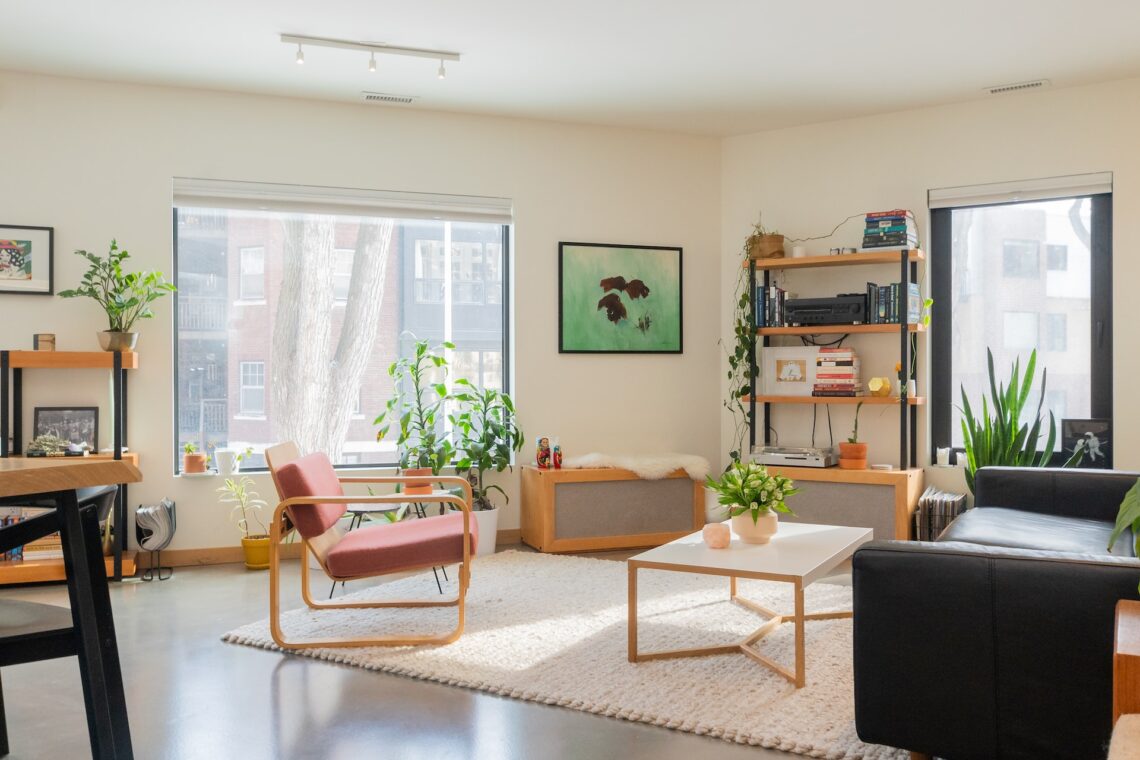 7 Affordable Ways to Makeover Your Living Room 
The living room can be described as the center of a home. It's generally where we all gather and spend time together as a family. Being one of the most important places, you certainly want to give it a facelift every once in a while. Whether you're looking for a complete overhaul or just a few quick changes, there are plenty of affordable ways to spruce things up a bit. Interested in learning more? Then keep on reading! Here are seven budget-friendly ideas that will help you revitalize your living area without breaking the bank. 
Replace Old Furniture
Sometimes, all it takes to update a room is a few new pieces of furniture. There are lots of affordable options to choose from, but make sure you pick carefully. Look for items with simple designs that fit in with the rest of your décor. A few well-placed pieces can make all the difference in how your living room looks and feels.
If you like your existing items and don't want to get rid of them, there are otherwise to make some improvements. For instance, you can purchase replacement foam for couch cushions if they are damaged.
Introduce New Colors 
A great way to transform any space is to add some exciting color. For example, you could turn one wall into a statement with a bold hue or add a few comfortable throws to the furniture.
If you rent instead of owning your home, you can go for removable wallpaper or art prints instead. This is an ideal way to introduce patterns into the space if you want to create visual interest without going overboard.  This is also your chance to show your personality and passions. A few of your children's artworks might even make it!
Change Up the Lighting 
Lighting makes a big difference and can completely change the atmosphere of the entire room. Swap out existing lamps for new ones that fit in with your look and feel, or invest in new statement pieces like pendants or chandeliers.
You may also think about installing dimmers so that you can adjust the light levels depending on what you need them for. They can help reduce your electricity bill and lengthen the life of your globes.
Add Throw Pillows
Throw pillows are an easy and inexpensive way to add some color and texture to your space. Choose pillows in different sizes and patterns to create visual interest and comfort. You don't have to stick with just one type of fabric either; mix things up by combining velvet, suede, cotton, or linen fabrics into one cohesive look. Sometimes the most beautiful homes have elements that don't entirely match.
Paint New Elements
If you're not afraid of getting your hands dirty, consider painting your walls or furniture to revamp the space. Find a color that goes with the overall theme of your living room and don't hold back! Freshly painted walls and furniture pieces can truly create something special. Of course, you can hire a professional, but you'll save money having a go yourself. You can find some great painting tips here.
Head to the Thrift Store
If you are avoiding wasting money on new furniture and décor, don't overlook the thrift store! There are so many great options at a small price, and you can give them a little makeover yourself if required. Not to mention, it's helping the environment too!
If you can't find anything, another idea is to check out your local community groups, discount stores, and Facebook Marketplace. Chances are you will find just what you need at a reasonable price.
Bring Nature Inside 
A great way to add life and vibrancy is by bringing nature indoors with houseplants and flowers. Not only do they look beautiful but they have so many benefits including improved air quality.
There are lots of low-maintenance plants to choose from, so it's easy to find something suitable even if you don't have green fingers! A few options to check out include:
Monstera
Fiddle Leaf Fig
Peace Lily
Snake Plant
Aloe
For a special touch, you could also introduce plant cuttings from friends or family.
Final Words
Making over your living room doesn't have to be expensive or time-consuming. With these affordable options, you'll be able to enjoy an updated space without breaking the bank! Just make sure to plan ahead, and keep referring back to your budget. It's often so fun that it's easy to accidentally go overboard!
Photo by Jon'Nathon Stebbe on Unsplash