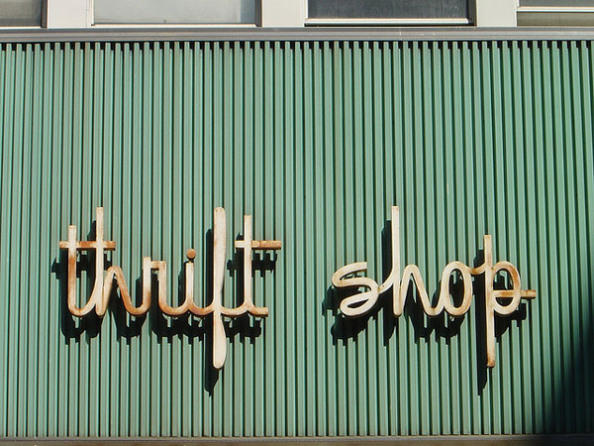 4 Reasons Why Thrift Stores Are Better Than Retail Stores
Your childhood memories might be full of shopping from thrift stores than retail ones. In fact, shopping from thrift stores is a common thread in every American's life.
The fun-filled trip to a thrift store, where you can lay hands on the treasures of your choice. And it's quite possible that your parents won't deny you buying it. Of course, because it's dirt cheap.
Having said that, buying from a thrift store, you might have had the doubt about why don't you visit the popular Mom & Pop store. It won't be easy to clear this cloud in just one sentence.
So, without any further ado, let's give you the reasons to start shopping at your nearest thrift store:
Products Come At Less Than The Half Of Their Actual Price
Thrift stores do not purchase the goods they sell in comparison to retail. All of the items on sale in any thrift store is received in donation from local community people. Since there's no purchase involved the only expense that the store makes on the product is its repair and storage.
Moreover, these stores are usually associated with non-profits. This is another reason, why thrift stores are not into profit-making. And that is why the products that are sold in any thrift store are usually half the actual price of the product.
There's Always A New Surprise Awaiting In The Store
Since thrift stores do not source the products they sell, there's no repetition of any product in the store. In fact, this adds a little fun to shopping at a thrift store. That is why you can never decide what you want before you head to a thrift store.
And there's always an element of surprise in shopping at a thrift store. You never know what you may find, unless or until you explore through the piles in a thrift store. For example,  MERSGoodwill.org keeps on bringing new stuff every time they replenish their stock. And all of the items they sell are repaired and refurbished.
Credits Earned In-Store Are More Than What You've Spent
This is one of the best reasons you'd ever find to shop at a thrift store. Many stores run their loyalty programs and distribute credits to the customers who shop at their stores. These credits can be used for making further purchases.
The fun fact is, the credits that you can earn by making purchases at thrift stores, are actually more than what you can spend at your next thrifting session. Not necessarily, but often thrifters have stated that they've got the best deals almost for free, at a thrift store.
Best Place To Buy Clothes For Children
It can be very daunting to learn how fast children can outgrow their clothes. And if you're going to buy branded clothes every time your kid needs a new dress, you're surely going to spend a fortune.
This is yet another reason why you should be heading a thrift store. Of course, going to a branded retail outlet would be foolish if you can find similar quality at dirt cheap prices at a thrift store. Just imagine how much can you save.
Hopefully, these reasons have made you change your mind and you'd start shopping at thrift stores. At least for your routine purchases.