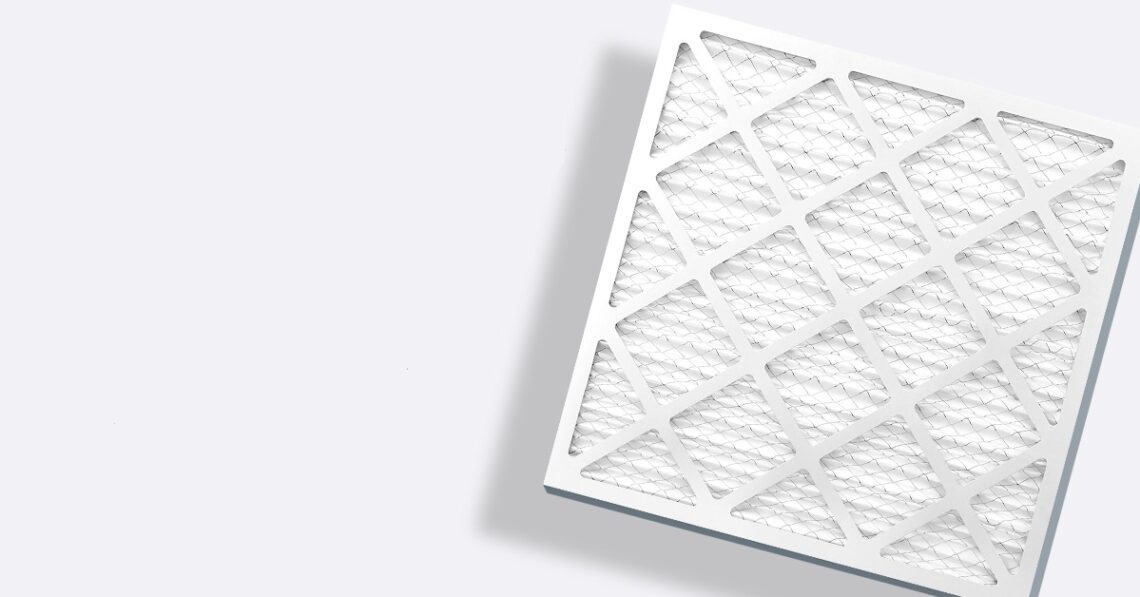 How Do I Know Which Air Filter to Buy for My HVAC
It's very important to choose a good air filter for the HVAC system in your home, as it is your responsibility to ensure a healthy environment for your family. But choosing a air filter that fits perfectly in your home and goes along with your needs and demands is not easy. You will have to know how to select the perfect air filter for your HVAC system. For that, you will have to know what type of air filter you should buy.
What Type of Air Filter Should You Purchase
There are many types of filters available in the market. You have three options if you want to buy HVAC Air Filters for your home. You can purchase either a fiberglass filter, a washable, reusable filter, or a pleated filter. Each of these types has its advantages and disadvantages. So, before choosing the perfect Air filter for you, let's explore the options in detail.
Pleated
Pleated filters are known for high functionality with the lowest effort possible. They don't require regular maintenance. All you need to do is change the filters from time to time, and they are good to go. Another advantage of using a pleated filter is they have excellent filtering efficiency. Most high MERV filters are pleated filters.
Previously, the pleated filters were made from cotton. But nowadays, they are made from synthetic polymers. These materials help them to minimize airflow impact. The pleated filters work in such a way as to capture both small and large particles in a high percentage. They are one of the best kinds of filters you can choose for your home.
Some people find it difficult to change or maintain their pleated filters; therefore, it is best to seek professional assistance and find reputable HVAC services in Portsmouth, VA so that they can assist you and advise you when changing your pleated filters.
Fiberglass Filters
If you are looking for a cheap filter, fiberglass filters are the best choice for you. You can get them by spending only a single dollar. You must be wondering why fiberglass filters are so cheap. The answer is because of their poor quality. Even some people would like to call Fiberglass filters "garbage." According to National Air Filtration Association, fiberglass filters should only be used as a prefiltering device.
Fiberglass filters are quite ineffective and probably your last and weakest option. There is a misconception that fiberglass filters work better with your residential HVAC filter system, which is completely wrong. The reason behind this misconception is that Fiberglass filters allow more airflow. But at the same time, they are not effective for filtering out pollutants. Ultimately, your home or office environment becomes very dangerous to live in or work in.
But there is a reason why people still prefer to buy a fiberglass filter. People with busy lifestyles tend to forget to change the air filters more often than they think. As a result, pollutants and toxic air substances load the air filters and decrease airflow almost to zero. As the fiberglass filters are so bad at filtering pollutants, no substances get stuck on the filters, and you don't need to change the filters for a long time.
Washable Electrostatic Filters
These filters are known for their long-lasting services. They can be reused for many years. One of the disadvantages of using Washable Electrostatic Filters is you will need to wash them regularly in order to get them cleaned. They don't dry quite easily, so you will need to wait before they dry completely.
Conclusion
It can be very tricky to select the perfect quality HVAC filters for both your home and office. But if you know what kind of filter you want and are familiar with their specific functions, it will be very easy for you to purchase the air filter that goes with your requirements. You need to consider the factors, expense, and size of the air filters before purchasing the filter. Feel free to contact an air filters supplier like Simply Filters if you need any further assistance.
‍