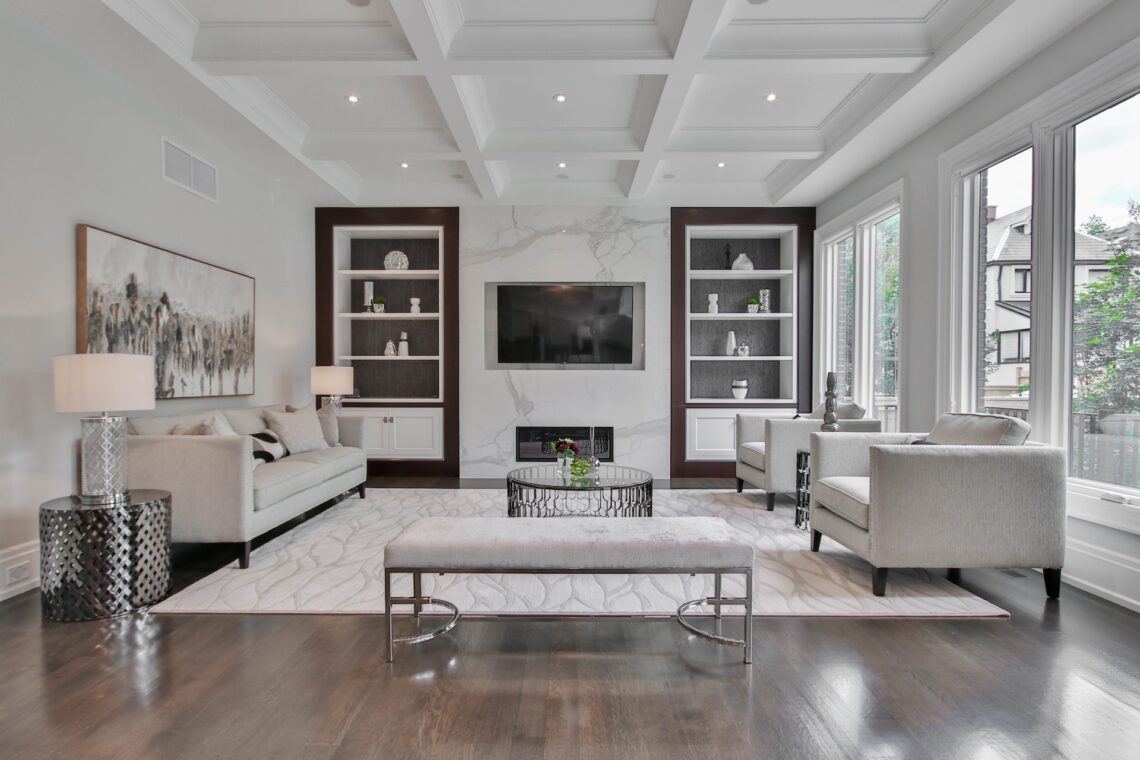 Top 4 DIY Hacks to Help You Revive Your Living Room
For many households, the living room is the central hub of the home. It is the place where you sit back and relax, entertain friends, and spend quality time with the people you love. Over time, it is natural for the living room to become dull and lose its charm. However, you don't need to spend a small fortune to refresh your living space. With a few simple DIY hacks, you can breathe life into a dated living room. Here are four budget-friendly DIY tips to help you create a stylish space and bring your living room back to life.
Repaint and Revive
One of the easiest and most cost-effective ways to revive your living room is by giving it a lick of paint. Make sure you choose colors that complement your existing décor and furniture. Although vibrant shades can truly transform a mundane living space, light neutral hues can make it appear more spacious and airy. Consider using varying shades of grey or white to create depth. A fresh coat of paint on your walls will instantly revitalize the room and make it feel brighter. While you're at it, don't forget to touch up the doors, skirting boards, and trim to ensure you're left with a polished and professional finish.
Create Feature Walls
Feature walls are fantastic for infusing personality into a living space. They help create interest in a room, and they can make great conversation starters too. You can create a feature wall by choosing one wall in the living room and painting it in a different color from the rest. You can also use wallpaper in a bold pattern if you don't fancy reaching for the paintbrush. Alternatively, a gallery wall makes a great feature for the living room. Simply gather your favorite artwork or prints, and arrange them in a way that is visually appealing to you. Framed photographs in varying sizes and frames can help you create a fun, eclectic look, while matching frames will help you maintain a uniform and clean look.
Change the Furniture Arrangement
In many cases, simply rearranging the furniture is all it takes to revive the space. Take the time to experiment with various layouts to see which arrangement maximizes space best and creates a better flow. Don't be afraid to get rid of pieces that don't fit with your interior design vision. With open-plan living spaces, group together pieces of furniture to create zones. If your living room doubles as a guest room, multifunctional furniture, such as sofa beds from Ligne Roset Bromley, can help you save space. In addition, room dividers can help you create boundaries within the living space.
Refresh with New Covers
You can extend the life of old sofas and chairs by using new DIY slipcovers and cushion covers to zhuzh them up. These types of covers cost less than brand-new units and can help you create a whole different vibe in the living room.
Photo by Sidekix Media on Unsplash