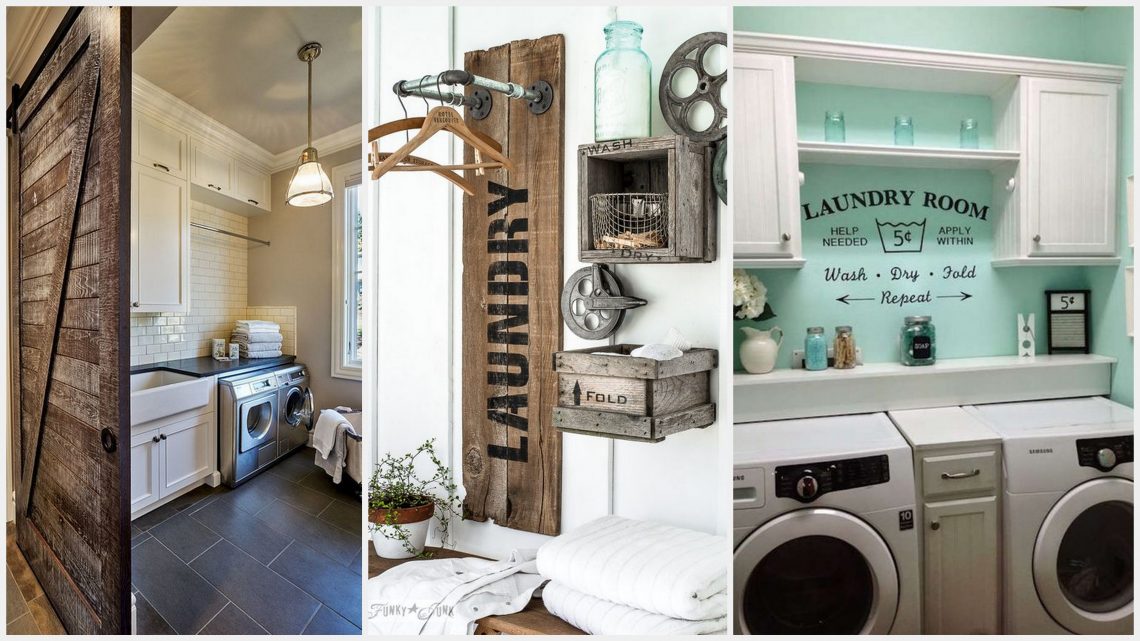 18 Ingenious Laundry Room Ideas To Make Your Space Better And Your Work Easier
Laundry room ideas await you in the article that follows. Laundry rooms are now a common part of a household. No matter how small it is, having a place where you can wash and iron clothes is important. This is also where cleaning materials are usually placed for easy storage. Now, not all laundry areas are great. There are probably a lot of homeowners thinking of ways how to organize their rooms, especially the smaller ones. So, here are 18 Laundry Room Ideas to help anyone in need of laundry room remodeling right now.
1. Laundry Room with Abundant Light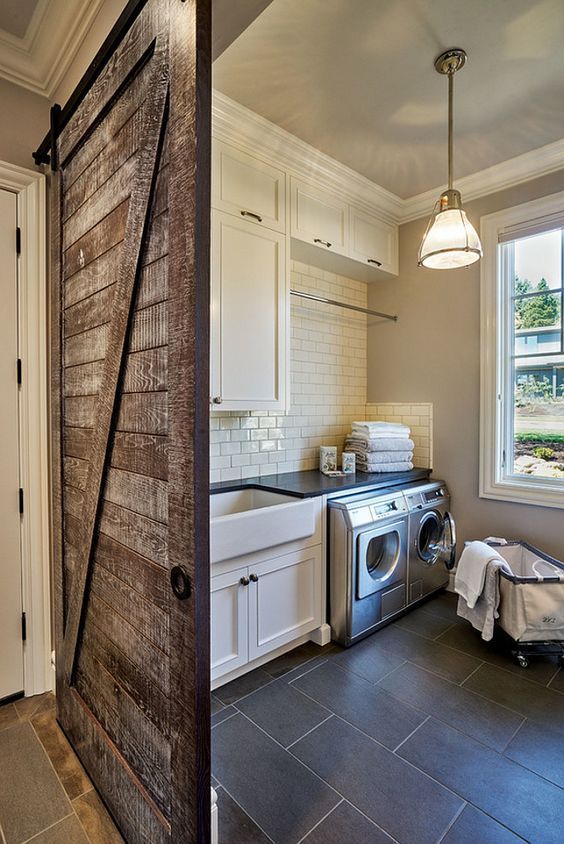 Abundance of light is important to any part of the house. It makes everything lighter and feel more calming, especially when you have tons of laundry to go through. Plus the extra fresh air would feel nice as well.
2. Farmhouse Style Laundry Room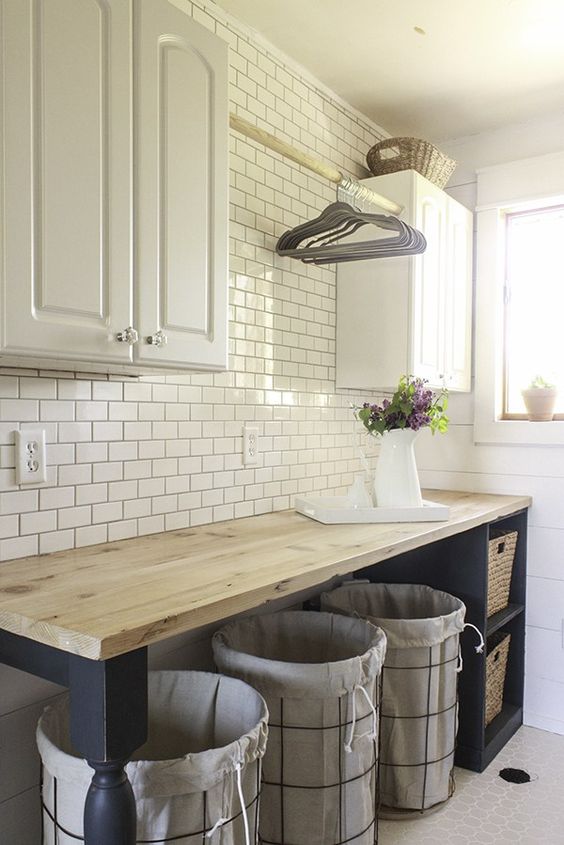 3. Reclaimed Wood and Pipes for Laundry Room Labels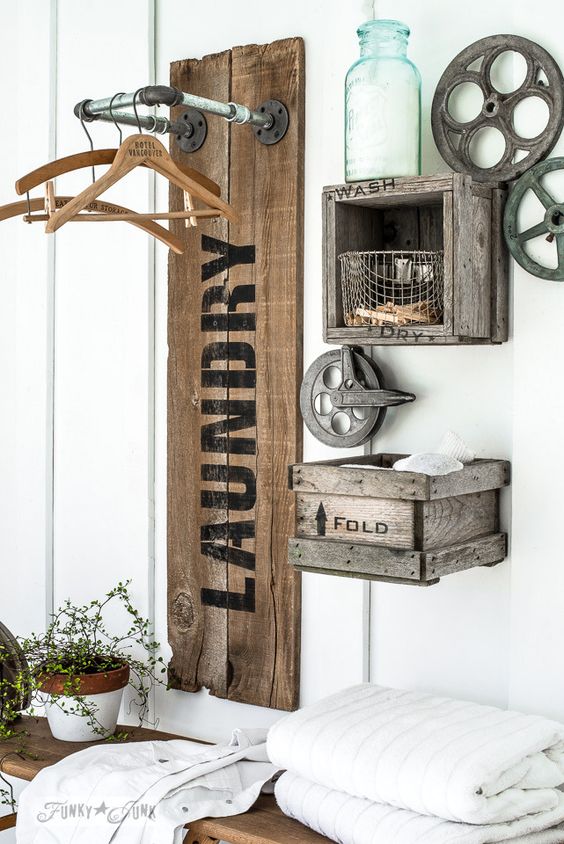 You can definitely turn neglected wood and pipes around your place for cool laundry room decorations. Of course, it's better if they can be turned into something functional like a small hanger area, storage area for pins and lost socks section.
4. Laundry Room Hack for a Ironing Board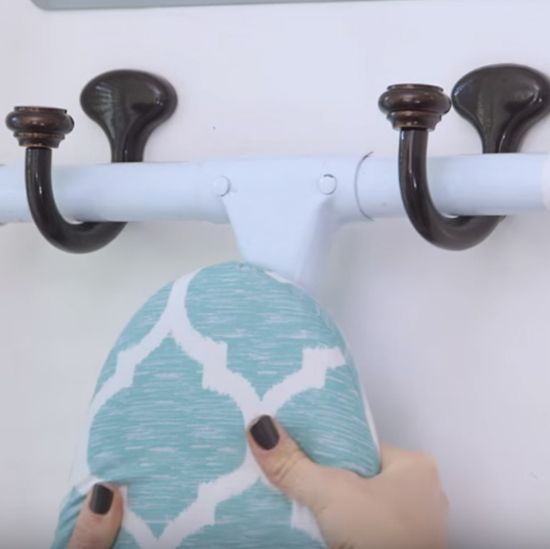 When not using your ironing board, it's better to keep it out of the way to avoid accidents and to save space. You can use a coat hanger to do that.
5. Storage Area for Cleaning Items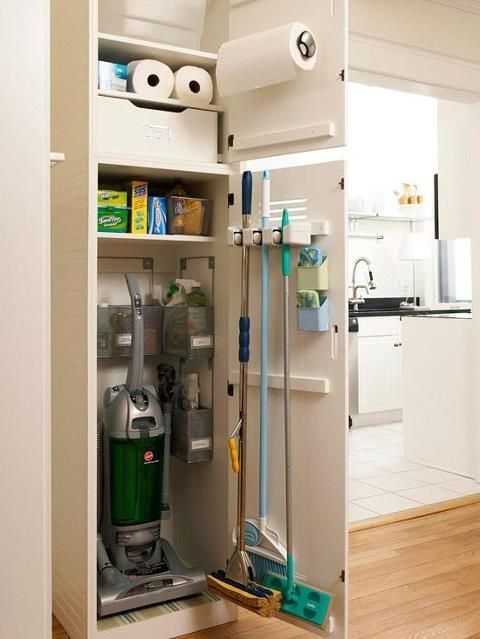 6. Organizing with Storage Bins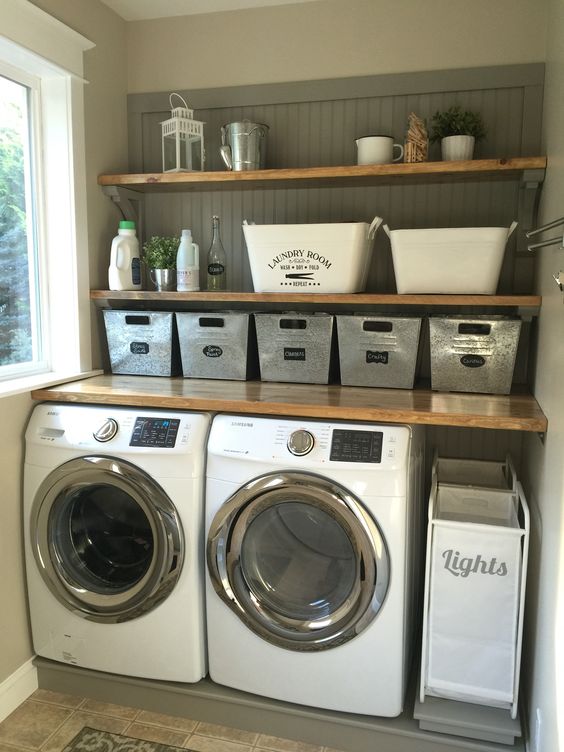 Storage bins will be your best ally when it comes to organizing stuff; even in the laundry room. Buy some bins and then label them so you will not forget what it contains. It'll also be easier to reach out for what you need.
7. Organizing a Small Laundry Room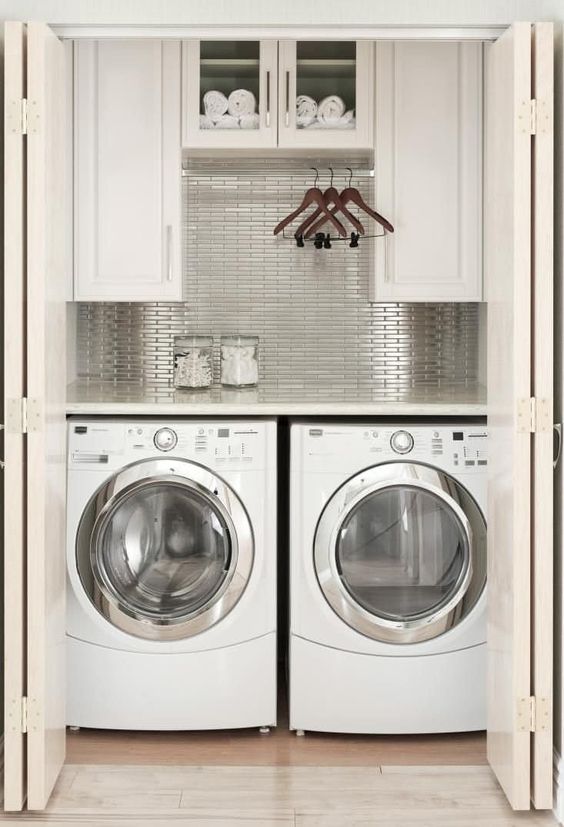 8. Unused Ladder as a Drying Rack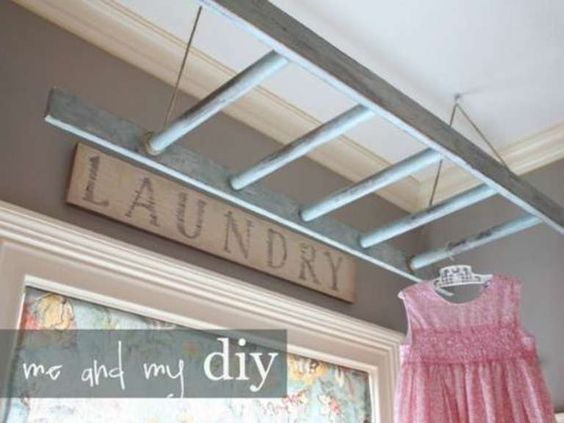 9. Laundry Room Hack for Laundry Baskets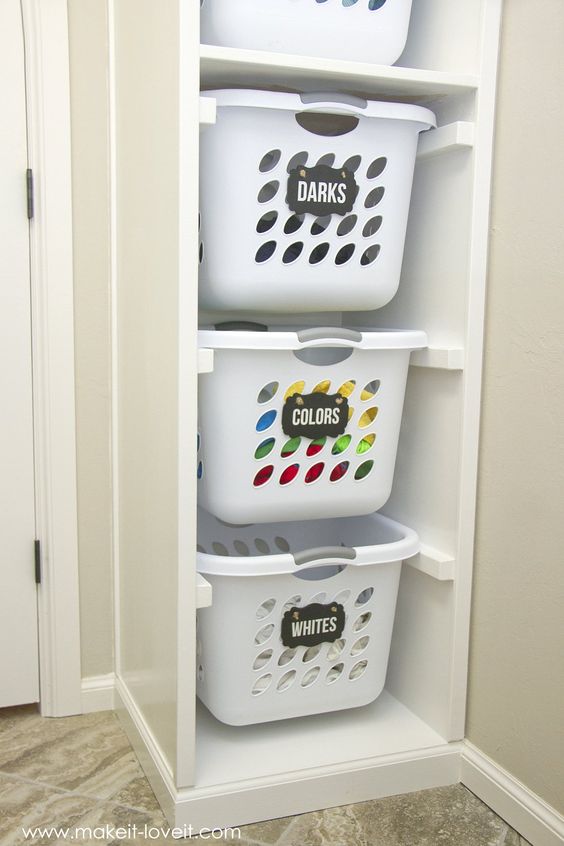 Separating your laundry is important. But instead of rummaging on your laundry basket and separating the clothes one by one, this cool hack will save you more time. Label laundry bins so you can simply pour its contents on the washing machine.
10. Cool Laundry Room Idea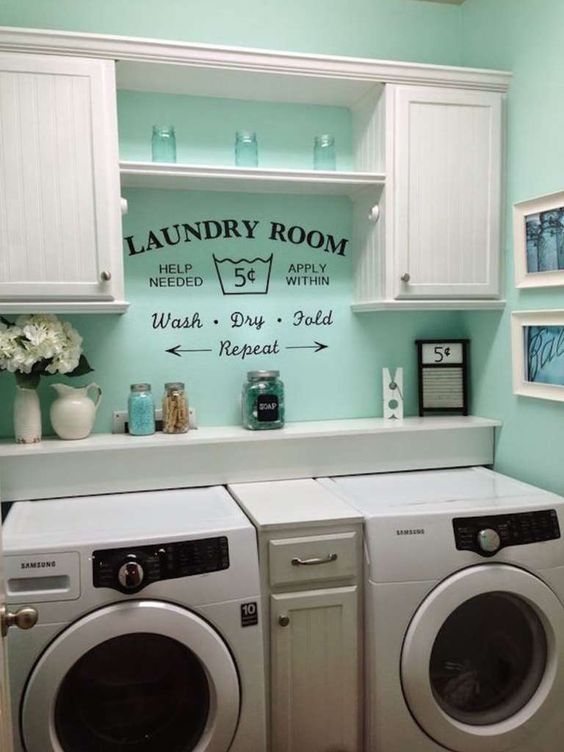 11. Laundry Room Lost and Found Area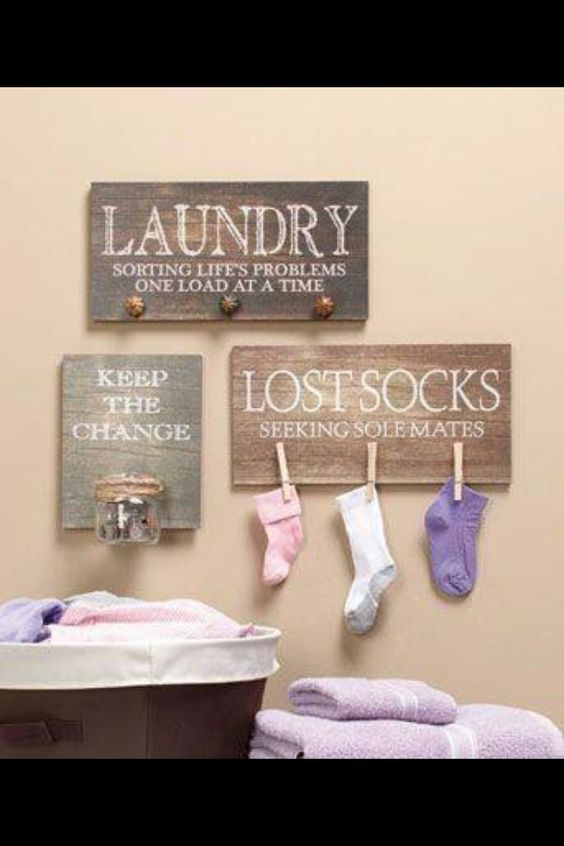 One of the common problems after doing the laundry is missing a sock's pair. You can now avoid this from happening or at least find the missing pair with this cool idea. Plus, you can also store coins left on pockets and save for emergencies using a simple jar.
12. Idea for an Organized Laundry Room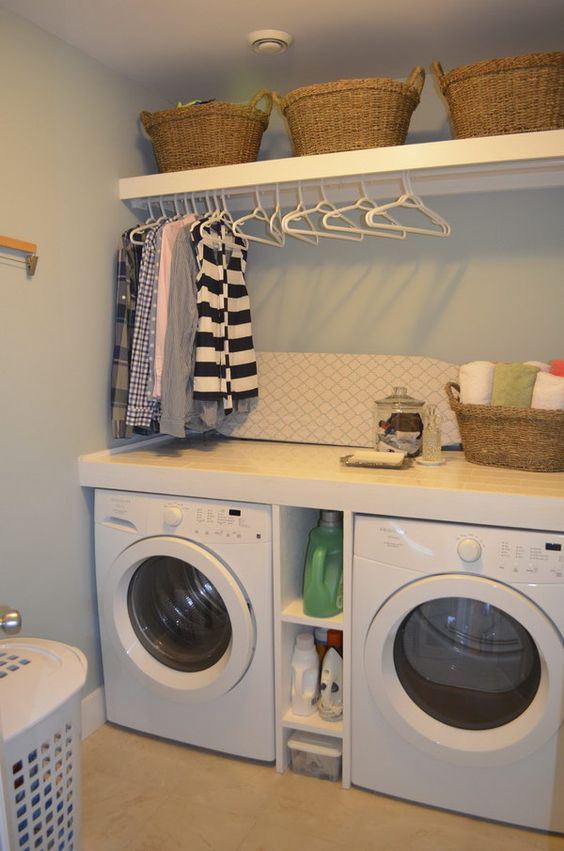 13. Laundry Room Ideas Must-Have: Lint Bin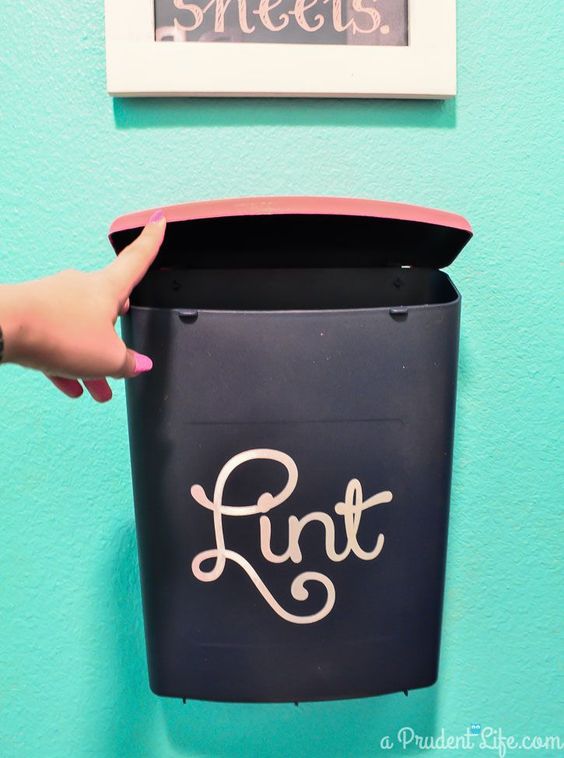 Lints are common when you're doing the laundry. So, always have a nearby bin where you can dispose these and make sure it won't make your space dirty. You will need a clean laundry area for cleaner clothes.
14. Coat Rack on a Laundry Room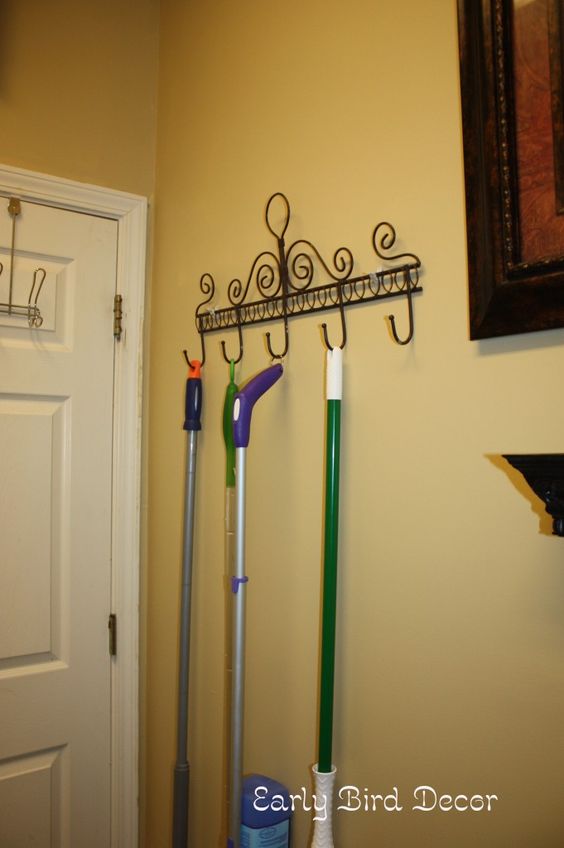 15. Detergent and Softener Dispensers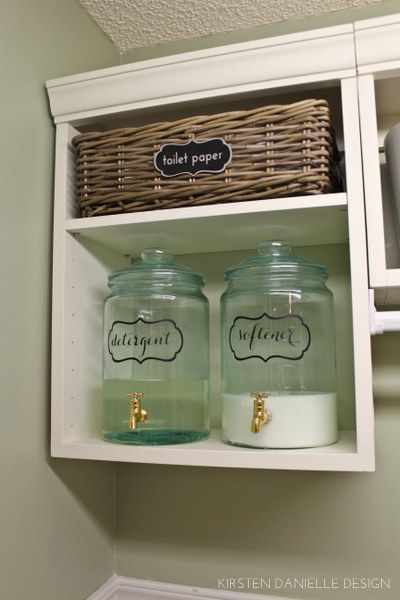 Make it easier to get detergent and softener without having to open boxes or with bottles lying around. This hack makes it easier to access what you need and to avoid more stuff which could clutter in your laundry room.
16. Space-Saving Laundry Room Ideas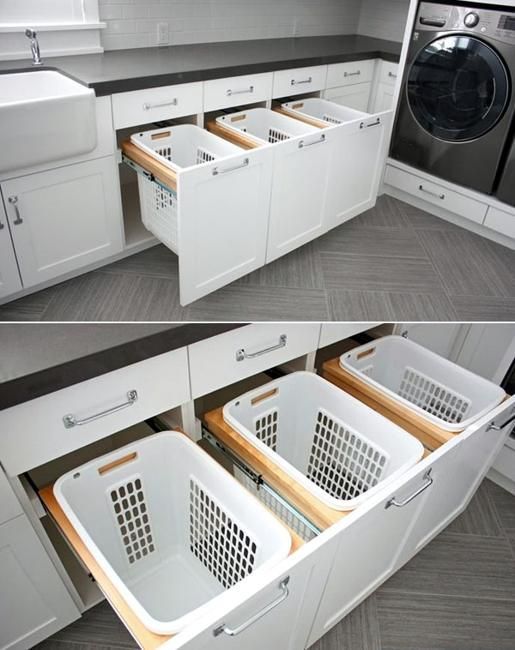 17. Remodeling a Small Laundry Area

18. Stylish Laundry Room Renovation