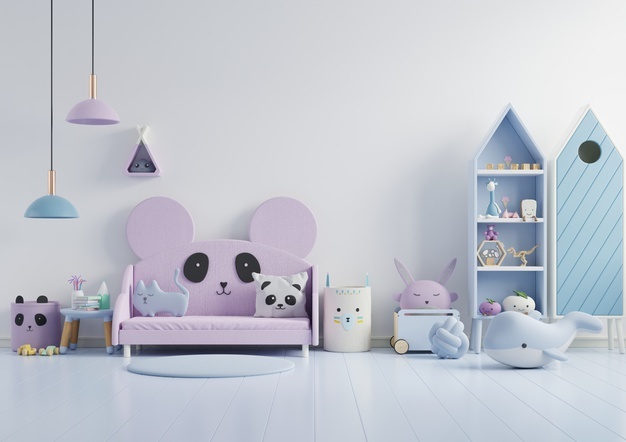 5 Creative Ideas For Kids Room Decoration That'll Make Their Friends Jealous
Are you looking for creative ideas for kids room decoration? Kids of growing age keep changing their interests, likes and dislikes. Their taste in things fluctuates from one thing to another in a matter of days.
This change can be accepted in less expensive toys and other things. But when it comes to their room decoration, you need to be creative and mindful because it cannot be changed every day.
So, coming up with loveable ideas and products to decorate home innovatively is a difficult but extremely necessary task. We come bearing a list of kids room decoration ideas that will be your child's favorite without stressing your budget.
Chalkboard Wall For Children Bedroom Decoration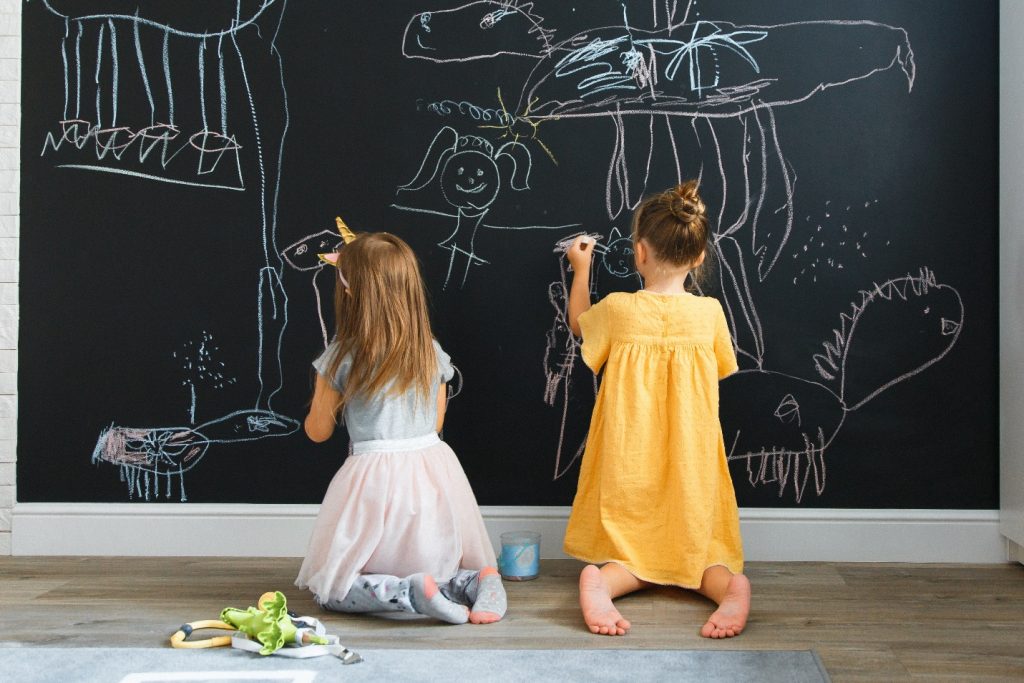 Kids need a pen, and they will paint anything they see.
Walls, cupboard, carpet, floor, bed, blankets, you name anything, and they will color the hell out of it with their tiny hands. So why not use their creative art and craft approach and steer it in the right direction.
How? By having a chalkboard wall made in their room.
Get chalkboard paint in their favorite color and make one wall of their room a centerpiece for all their creativeness. Your kids will be spending all day drawing and erasing on the wall.
The rest of the room will be safe from the artsy hands of your children when they are involved in painting the chalkboard wall. It is surely one of many problem-solving and interesting kids' room decorating ideas.
Install Beautiful Night Lights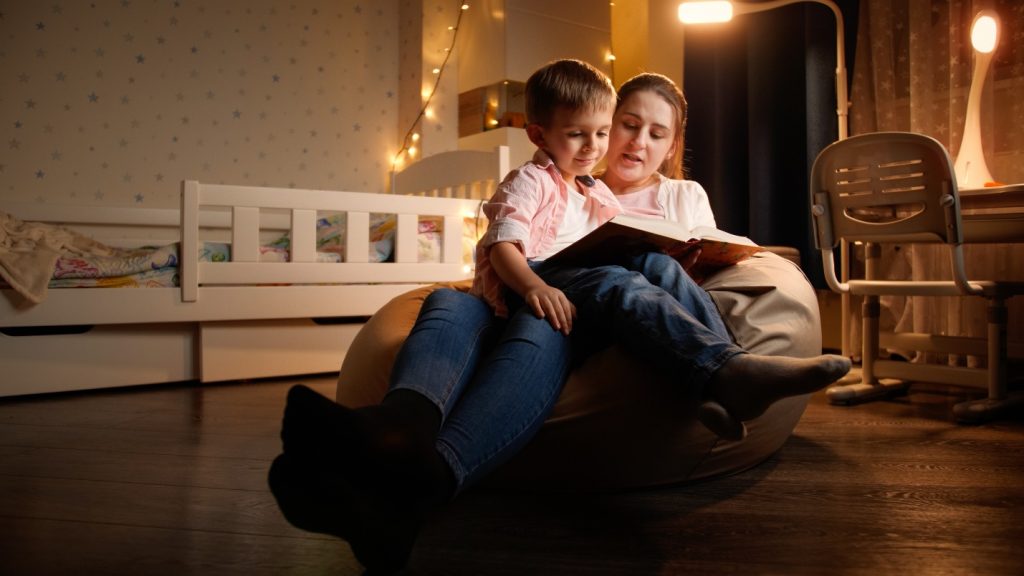 You must have woken up with your kid sleeping between you and your partner when you snugged him in his/her room last night.
It happens because kids usually are afraid of the dark. So they'll make excuses like seeing a ghost shadow or hearing creepy noises to sleep with you.
To make your child sleep in their room comfortably and without being afraid, here's a useful sleep better tip for children. Place an adorable night light in their room.
Projector lights that cast cute shapes on the roof, teddy bear light, or other cool light sources are excellent options for kids' room décor items. The night lights are soft and non-disturbing to the eyes. These will help him find the bathroom at night and ensure that he sleeps comfortably without being scared.
Display Your Young Ones' Artwork, Family Pictures, Toys And Collections Proudly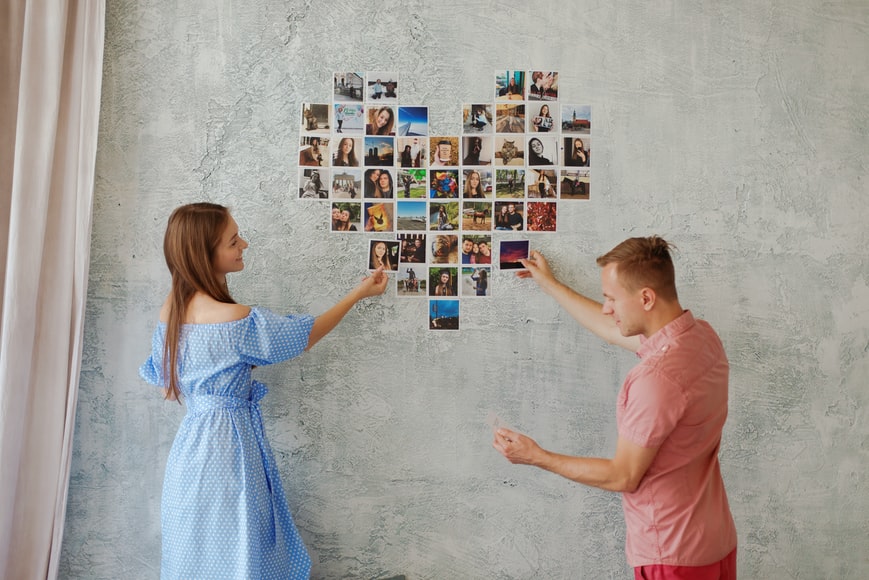 Instead of spending a lot of money buying wall art, you can always get your child's artwork framed and decorate the walls with it. Be creative while choosing frames with different shapes, colors and sizes that are sure to be an eye-catching room décor idea.
You can also showcase your child's book and toy collection on easily accessible shelves for them. Of course, the display is going to make their friends jealous.
Make a family corner where all the memories in picture form hanging with string lights and plastic clips. Your child is sure to fall in love with this décor idea instantly.
Such a display of memories that make you happy is an excellent way to make your new apartment feel like home.
Wall Decals For Decal-Licious Kids Room Makeover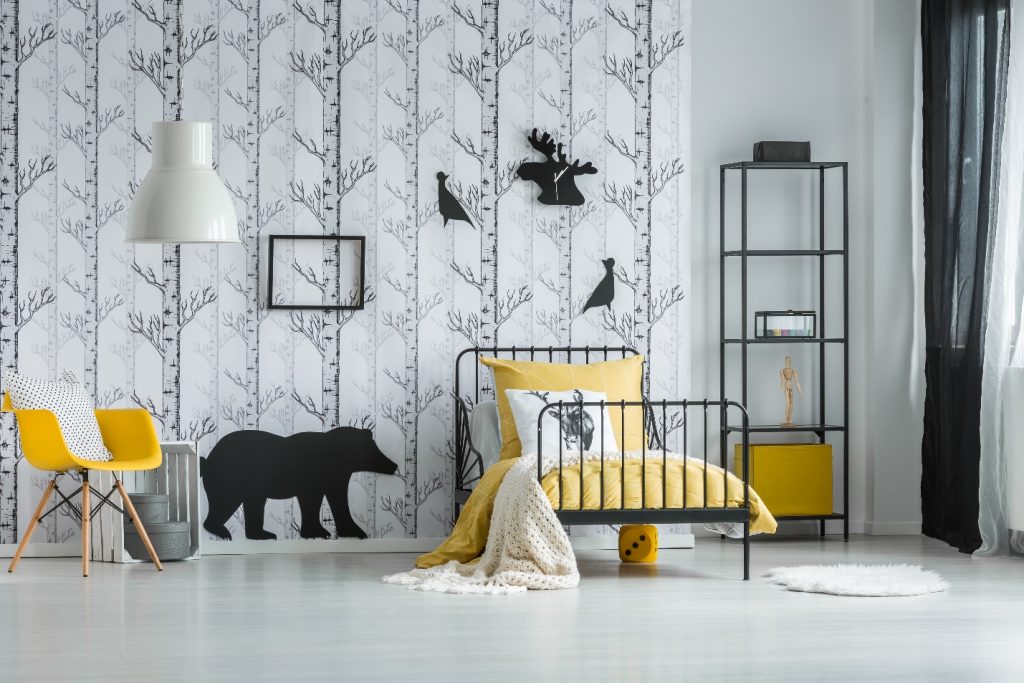 Removable and self-adhesive wall decals are becoming extremely popular and inexpensive decorating ideas for kids' bedrooms. Coming in a plethora of choices, you can opt for anything that is your child's favorite.
These temporary wall decoration decals are an easy way of introducing your young ones to DIY decors. As an added advantage, you won't have to spend a fortune of your hard-earned money fixing the walls because these stickers are easily removable and don't ruin the wall.
From your baby boy's favorite footballer to your baby girl's favorite actor, everything and anything comes in decals that you can install conveniently and make your kids happy for a long, long time.
Bunker Buddies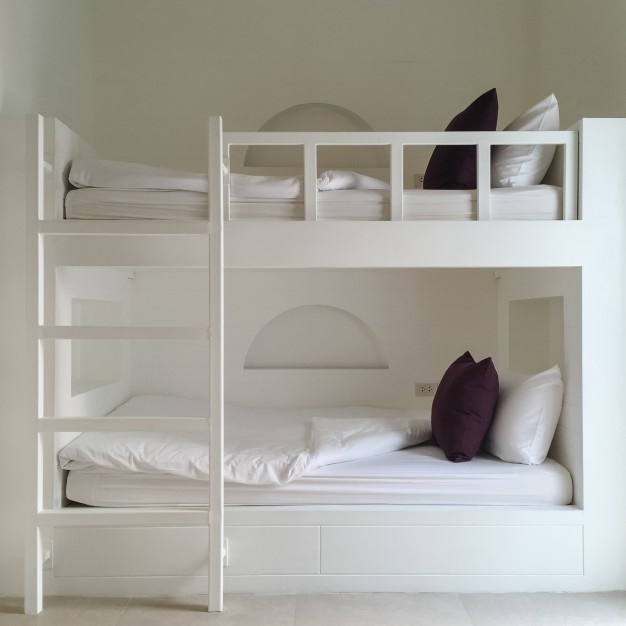 If you have more than one kid, having bunker beds is the ideal room furniture you can think of. It takes less space and offers you a lot more for other room furniture like cupboard shelves and comfortable beanies to sit.
Paint the bunker beds with your child's favorite superhero theme, and he will adore this piece of furniture like nothing else.
The next time your young one's friends come for a sleepover, they will be awestruck at the sight of this rising bed painted beautifully with their favorite action hero figures.
Wrapping Up
A kid's room is not just a room for him, it is his sanctuary where he feels comfortable, safe and playful. It should be his place to relax, entertain, and study peacefully. All of this is not possible if your child doesn't feel welcomed by his room.
The best way of making your little one feel welcomed is by decorating his room in every possible way he might love. Start from basics like having wall decals and art frames and upgrade to having personalized bunker beds and chalkboard walls for your kids' room decoration.