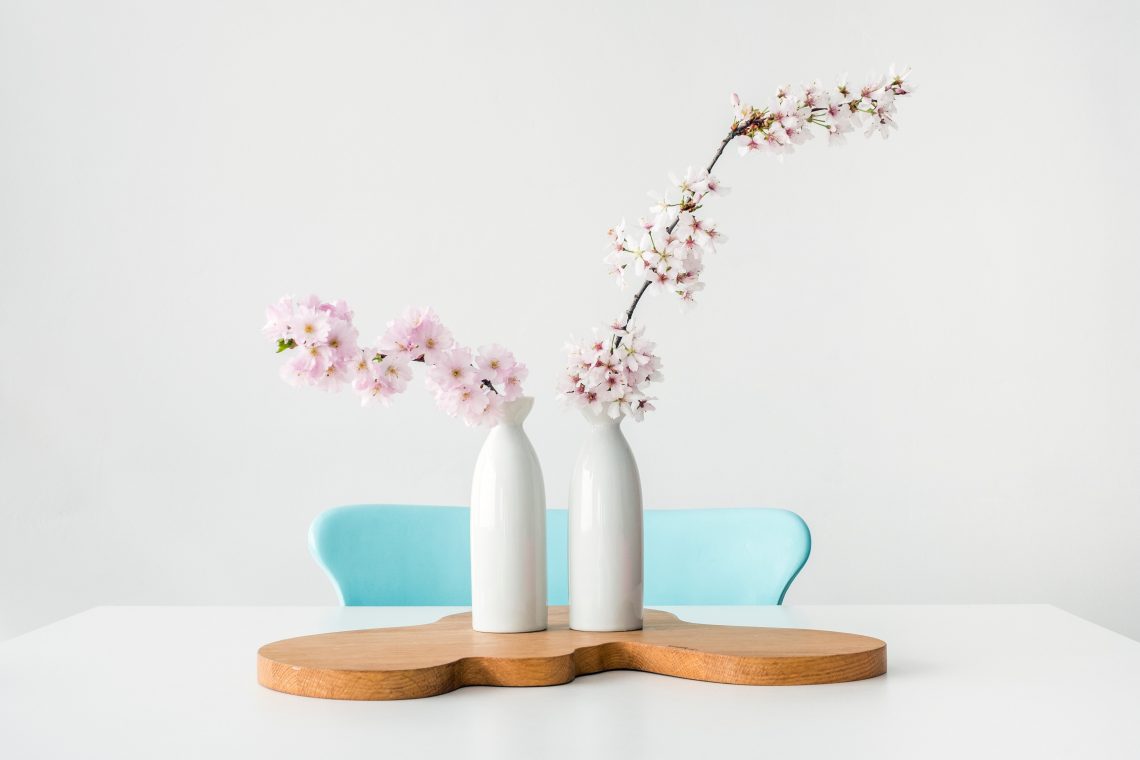 Ultimate Guide to Using Pastel Colors for Interior Design
Doing the interior of your home or workplace has got to be one of the most confusing but exciting tasks. That being said, choosing the right theme and colors for the interior of your home can play a fundamental role in making it look lively and fresh. Pastels, as we all know, are the perfect choices for bringing about a soothing vibe to your home.
Pastel colors are not only pleasing to look at but unquestionably add luminance to your home. They have a rather high luminance and comparatively low saturation. Thus, they work wonderfully in lighting up your home and giving it the perfect balance of vibrant and fresh. Given below are some of the common ways that you can make use of to add pastel colors to your home interior.
1. Pastel Wallpapers for the Go
It goes without saying that no amount of pastel is too much pastel. If you want to go a bit wild with the interior, you can choose pastel wallpapers for your home. You can either choose the wall of the room for a pastel shade or all the walls. However, painting one wall with your desired pastel color can ensure highlighting the room. Make sure to paint the wall that is opposite the door you walk into the room from.
Redecorating a room is quite an easy task if you are sure of what you want your room to look like. However, if you aren't sure about painting, you can always use wallpapers. Wallpapers are a quick and appealing fix that can enhance the look of your walls. From bathrooms, kitchen, living room, and even bedrooms, wallpapers can do wonders in brightening up the look of your house.
However, if you're still unsure about which way you want to go, you can get a quick consultation from a professional painter and get a quote too. From there, you should be able to decide which is appropriate for you
2. Pastel Appliances for the Aesthetics
Well, you can never go overboard with pastels. If you want to choose a fun yet simplistic look for your kitchen, you can switch up the kitchen appliances with pastel ones. Pastelling your kitchen can help you outshine the look of your kitchen. Furthermore, a blend of wooden arrangements with pastels can go a long way in giving your kitchen a very elegant finish.
Thus, you can always bring pastel-colored porcelain to your kitchen. If you're looking for a more enhanced look, customizing your kitchen with pastel colors such as light blue tones can give your kitchen a calmer tone.
3. Relaxing Interior Blend well with Pastel Shades
You can't deny the fact that there is something so soothing about light shade interiors. They make your home look very alive. The soft tones work wonderfully in giving your house a subtly elegant finish. You can use soft-colored textiles, décor, and even bedding in bathrooms, bedrooms, and living rooms. If you want to create a bold environment around your house, blend the soft tones with brighter or darker colored decor.
4. Pick the Right Wood Décor to Compliment Pastel Designs
What makes pastel colors quite a catch when it comes to home décor is their versatile nature. Thus, it might pique your interest to know that pastel colors look brilliant when paired with wooden decors such as wood panels, wooden floors, and so on. A recommendation that most experts offer is to pair up your ideal pastel tones with lighter colored woods like bamboo, white oak, lighter maple, and so on. On the other hand, if you fancy contrast interiors, watch out for combinations of rich cherry wood and warm pastel tones of pink. 
5. Mix and Match: Pastels with Neutrals
Well, pastel shade interiors are incomplete with neutral touch. Instead of choosing a color from the same old 7-8 common pastel shades, think out of the box. Explore gray tones. Make use of undertones that smoothly create pastels. Try to keep it warm and breezy. Pastels look gorgeous with neutrals. Play around with which part of the interior you want to have in pastels and which part you want to have in neutrals.
7. Layer, Layer, Layer
You cannot deny the fact that layered décor is pleasing to take a second glance at. Layering up your home furniture with additional accessories like sofa rugs, cushions, and so on can up your game to a whole new level. Your goal is to layer up the furniture with relatively softer furnishings. Give your bedroom, living room, or even kitchen a chic and lively finish by throwing a soft rug on the sofa, layering your home floor with a charming carpet, adding some cutesy curtains and cushions, and basically just giving extra touches to your home spaces.
8. Pastel Plants for the Win
We all love to decorate our homes with indoor plants. Indoor plants add a whole essence of pleasance to your home. There's no better way of enhancing the look of your indoor plants than by placing them in pastel plant pots. You want to ensure adding a very calming element to your home to maintain a balance. A tip that might come in handy is to paint your pots the same as that of your home decor so that they sync well with the interior.
9. Pastel Art and Accessories to Save the Day
Last but not least, you want to finish up your home interior by adding some gorgeous art pieces that blend well with your pastel décor. You may come across a wide range of colossal art pieces that will change the whole look of your home. Keep it basic but classy.
Along with artwork, you can also look out for other decor accessories like antiques, showpieces, wall clocks, and so on. The key is to create a balanced aura of versatility and elegance.
Bottom Line to Using Pastel Colors
With the above-mentioned tips and tricks, you can now give your home a beautiful pastel-themed interior. Explore your artistic side and bring your imagination to reality. Make good use of these tips to design your dream home just as you like.
Photo by Maarten Deckers on Unsplash