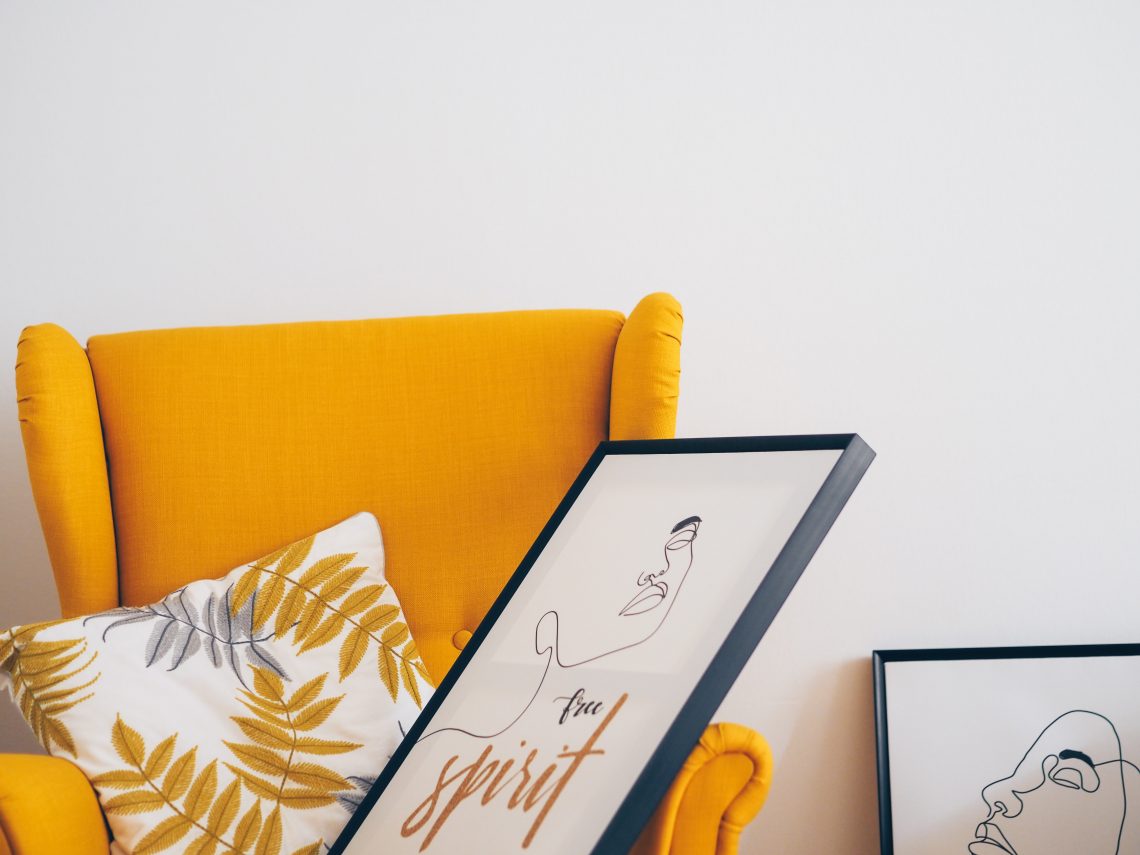 6 Tips for Making Your New Apartment Feel Like Home After a Move
Looking for tips to make your new apartment feel like home? No matter how many times you have already moved, it will always take a while before you really feel at home in your new flat.
There is a huge difference between staying somewhere that you can rely on for provisions of various necessities, such as a bed, bathroom, and kitchen, and living in a place that you look forward to going to at the end of each day and really feel at home in.
This difference is something that you will find hard to ignore if you are moving to an apartment from a house.
However, a sense of home is primarily about perception. Regardless of where and the type of property you are moving to and the factors you deal with, it is possible to live in a place that evokes warmth and comfort — one that you will truly love living in.
Tips to Make Your New Apartment Feel Like Home
If you have recently moved to Al Badia Residences in Dubai Festival City, below are the six best tips that can help you make your new apartment feel like home in the shortest time possible:
1.     Organize your bedroom first
If you haven't started unpacking yet, you will do well to unpack all boxes marked "bedroom" and organise your sleeping chamber first.
Without a doubt, you will spend a lot of time in your bedroom sleeping, resting, reading, watching TV or videos, and listening to your favourite tunes. Because of these, you need to make this room as comfy as quickly as possible to enjoy doing all of these every day.
After setting up your bed, spruce up your bedroom with the lamps, framed photographs, art pieces, books, and other decorative pieces you brought from your previous home. All these features won't fail to transform your bedroom into the homiest spot in your flat.
Once you are done unpacking, make sure the bedroom is free of boxes so that you won't be reminded of doing the same chore for the next few days.
If you need at least one spot in your apartment to feel cosy after moving, the bedroom should be at the top of your list.
2.     Display items that remind you of happy memories
Once you have all your large furniture pieces out, such as your coffee and side tables and dressers, bring out all the keepsakes and decorative pieces you have saved in the past years that evoke positive feelings.
Display the important, tangible souvenirs that bring back happy memories. These can include any ornaments and art pieces you received as gifts from your family and friends.
Make sure you also bring out all the framed photos you have of your loved ones and friends so that you can remember them and not feel lonely even if you are alone in your flat.
All these items carry with them the warming, positive energy of where they came from. As such, they have the ability to exude comfort upon sight.
If you packed plenty of mementoes, choose a few that hold that sense of childhood warmth first and incorporate them into your space to get that noticeable feeling of home in your new flat.
3.     Modify the lighting
Lighting, both natural and artificial, also plays a crucial role in making any home homier.
Start by keeping the drapes tied or blinds open to let the sunlight in during the day, especially when you are home.
If you want to boost the feelings of warmth and cosiness in your flat at night, consider replacing your current lighting fixtures with ones that emit warm temperature shades of white or yellow, since these promote relaxation.
You can then add extra lighting as appropriate since any space can become instantly homier when you install lamps, battery-powered flameless candles in lanterns, and other features that introduce feelings of warmth inside your flat.
You can also have dimmers installed so that you can adjust the strength of the lighting in a room based on the time of the day and your mood.
4.     Incorporate familiar smells
Inhaling familiar scents when you walk into a room won't fail to make you feel more relaxed and comfortable. Because of this reason, don't forget to introduce fragrances in your flat after moving.
There are various ways to incorporate scents that you love and that calm you down. Use a plug-in, an air diffuser, or a humidifier to introduce your favourite fragrances inside your home.
You can also light scented candles, wax melts, and incense to make your flat smell and feel more like home. However, make sure you put them out before going out or sleeping.
Room sprays, potpourris, and fragrant fresh flowers are also excellent options.
If you work on making your apartment smell great, you will feel at home immediately once you step inside it.
5.     Indulge in your favorite comfort food
Cooking your favourite meals allows you to achieve various goals as you transform your new flat into your home.
First, you get to unpack and organise your kitchen. Additionally, you can introduce food smells that remind you of your family and happy, special moments.
Moreover, you get to indulge in a delicious meal that can also give you feelings of warmth and contentment.
Try to choose a dish with a simple recipe so that you won't spend plenty of time and get stressed shopping for and preparing it.
Once you have chosen your dish, head to the nearest hypermarket and buy the ingredients.
Cooking in the kitchen will immediately make it feel yours, and the mouth-watering aroma will make your new flat smell like home. Moreover, the hearty meal will make you feel that you are exactly where you should be.
6.     Host a simple housewarming party
Lastly, once you are comfortable using your kitchen and have already stocked up your fridge and pantry, consider hosting a simple lunch or dinner party in your new home.
Ask your family and close friends to enjoy the meal with you. If you are new in Dubai, invite your co-workers or neighbours that you have already befriended and feel comfortable with.
If you don't feel like cooking alone, ask your family and friends to help you in the kitchen. Another option is to order takeaway if you really don't want to spend a lot of time preparing a meal.
Whatever you choose, make it simple. Don't make it too extravagant that you end up getting stressed out. The important thing is to start making positive, wonderful memories in your flat to gradually make it feel homier.
When you follow these tips, you will be comfortable in your new apartment and feel that you are truly home in the shortest time possible.
AUTHOR BIO
Muhammad Raheel Walayat manages 360-degree digital marketing for Al Futtaim Group Real Estate, one of the largest real estate developers in Dubai. Having joined the company in 2017 with an extensive 10+ years of experience in marketing, Raheel has been instrumental in developing and managing the digital ecosystem for Dubai Festival City that drives results in terms of brand awareness, brand positioning and commercial benefits to the business.
Photo by Laura Chouette on Unsplash