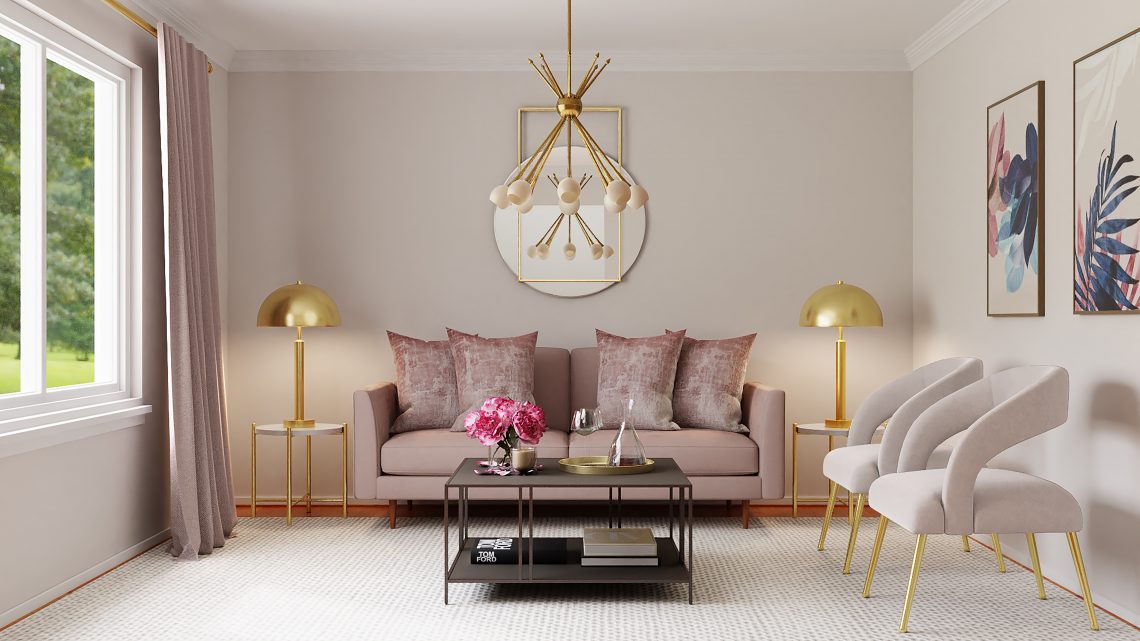 6 Stunning Additions to Your Home's Interior
Are you looking for ways to add some extra glamour and style to your home's interior? If so, you're in luck! In this blog post, we will discuss six stunning additions that will make your home look amazing. Whether you are looking for a new coffee table or want to install some new lighting fixtures, we have you covered. So without further ado, let's get started!
1. A well-placed mirror can make a small room feel larger
To make the most of a small room, place a mirror opposite a window. The mirror will reflect light and make the room feel brighter and more spacious.
If you have a larger room that you'd like to make feel more inviting, try using several smaller mirrors instead of one large one. Place them at different heights and angles to create a more interesting and dynamic space.
2. Wall art can add personality and style
Another way to add personality and style to your home's interior is with wall art. Wall art can be anything from paintings and photographs to mirrors and tapestries. If you have a large blank wall, consider filling it with a piece of statement artwork. Or, if you want something more understated, you can click here to find out more about how you can incorporate wall art into your design. Not only will it add personality to your home, but it can also be a conversation starter when you have guests over.
3. A comfortable armchair or couch can be a great place to relax
When you enter a room, you should feel like you can finally take a breath. Interior design is all about creating an atmosphere that reflects your personality and makes you feel at ease the minute you walk in. A comfy armchair or couch can be the perfect place to curl up with a good book or watch your favorite show.
4. Quality window treatments can add insulation and privacy
Once you've addressed your home's windows, it's time to move on to window treatments. Good window treatments do more than just look nice – they can also improve insulation and privacy. If you live in a particularly sunny area, solar shades can help keep your home cooler in the summer months. And if you live in a city, blackout curtains can help you get a good night's sleep.
Investing in quality window treatments is a great way to improve your home's interior – and it can also save you money in the long run.
If you're not sure where to start, consult with a professional interior designer. They can help you choose the right window treatments for your home and style.
5. Area rugs can add color and texture to a room
If your floors are looking a little bland, an area rug is a great way to add some pizzazz. Area rugs can also help to define different spaces within a room, which can be especially helpful in large rooms. When choosing an area rug, make sure to choose one that compliments the existing colors and style of your room.
Another option for adding color and texture to your floors is to use throw rugs. Throw rugs are smaller than area rugs and can be used in a variety of ways. You can use them to add color or pattern to a room, or you can use them to define different spaces. Throw rugs are also easy to change out if you want to change the look of your room.
If you're looking for a more permanent way to add color and texture to your floors, consider painting or staining them. You can find a variety of paint colors and stains at your local hardware store. When choosing a paint or stain, make sure to choose one that will complement the existing colors and style of your room.
6. Plants bring life to any space and improve air quality
Since we're spending more time at home, now is a great opportunity to improve the air quality in your home with some houseplants. Not only do plants help purify the air, but they also add some life and color to your space. If you don't have a green thumb, no worries – there are plenty of low-maintenance plants that are perfect for beginners.
In the end, these six additions are sure to take your home's interior design to the next level. With a little bit of planning and creativity, you can create a space that is both stylish and functional. So what are you waiting for? Get started today!