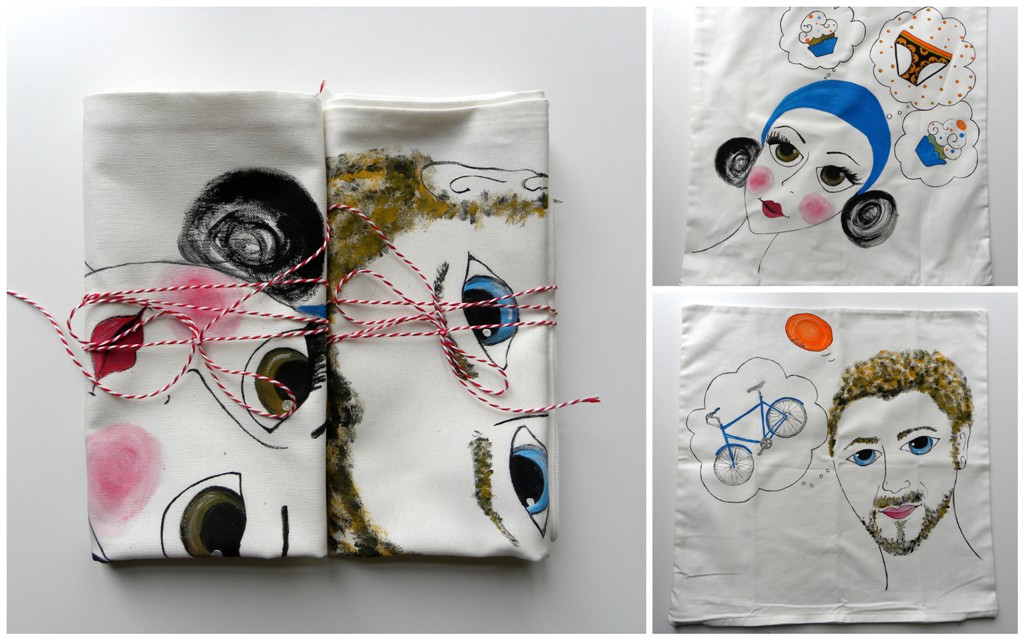 Upcycling Clothes – Ways to Refresh Your Old Favorite T-shirt
Chances are you own a bunch of T-shirts that you no longer wear. It may be that you don't want to get rid of them just yet, but at the same time, you have no idea what to do with them. Even though some pieces of clothing may be outdated, they often are incredibly comfortable and suitable or carry a lot of sentimental value. Upcycling clothes ways to refresh your T-shirt into a new style.
Don't worry – you can keep them a while longer with no shame or feeling like a hoarder. Just because a T-shirt is a bit worn out, it does not necessarily mean you have to throw it away. You can, and even should keep it! However, you will probably want to make a few adjustments here and there, to make it look on-point again.
Upcycling old clothes and Do It Yourself (DIY) trends are becoming not only socially mainstream but also fashionable. Have you ever seen someone wearing a basic white T-shirt one year and an amazingly-similar white crop top the year after that? Most likely, this person knows how to get the most out of what others would call a one-season-T-shirt.
Refreshing an old item by adding some stripes, trimming the ends, or chopping the sleeves, will make it look more trendy. On top of that, you have a great opportunity to personalize it. It is your project, your work, and your creativity that contributes to the final result. Nothing says 'Hey, this is my and that is my style' than a DIY T-shirt.
So before you turn all the slightly-used T-shirts into rugs, or give them to a charity, read on and get to know how to restyle your old favorite T-shirt.
Upcycling Clothes – Refresh Your Favourite T-shirt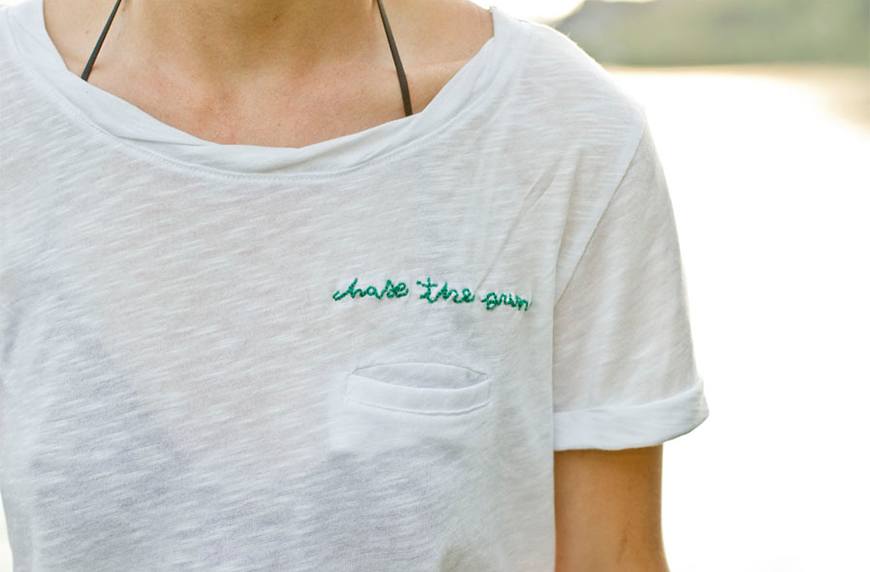 Prints and Patches
Printed t-shirt and a plain one, make a different impression. While the first one is a way of expressing yourself, the latter says very little. If you want to bring a new life to an old V-neck, consider adding patches, prints or sequins.
Badges are also a great way of hiding a non-washable stain. Imagine you have spilled some coffee or a raspberry juice on a white T-shirt. Chances are the smudge will not go away that easily. Should that happen, covering it with a print is an excellent thing to do.
You can also use printable iron-on stickers to include some of your own artwork in the project – or if you have some artistic friends, you can ask them if they'd contribute to your wearable piece of fashion art!
Crop It
When the summer begins and you have some old shirts left over from the summer, you can always take out the scissors and let the fun begin. Cropped T-shirts are extra fashionable now. There are many different styles of those cut shirts, so feel free to adjust the old item as you wish.
The easiest ones to make out of a long-sleeve piece are an off-shoulder crop top, mock neck crop top, a henley crop top, and a scoop neck crop top. If you are feeling more secure about your manual skills, and wish to experiment, you can always go for a side lace-up, tie, choker, or a halter crop top.
Turn it into Something Else
Have you ever thought that an item that was once a T-shirt can become a scarf, headband, or a bracelet? There are only so many ways you can turn your favorite shirt into something else. You will not be able to wear it obviously, but a piece of it will stay with you, and that is still satisfying.
Hangers
To convert your old t-shirt into a plant hanger, cut it into long thin strips, and tie them together. Then put the flowerpots inside of the spider web you have created.
Tote bags
Cut off the sleeves and sew the bottoms together to get a reusable tote bag.
Dog's toy
Cut the T-shirt into pieces, tie them together in a braid, and give them to your dog as a new toy.
Headbands
Divide an old shirt into long pieces of material. Joint them in a way you wish your headband to look like. Wear it and enjoy a workout without all the sweaty hair bumping into your face.
Conclusion
Every T-shirt has an expiration date. A T-shirt that you bought 20 years ago will probably no longer serve you. The last season T-shirt, on the other hand, can be upcycled and renovated with ease.
Trying all the DIY methods described in the article, can be both practical and fun. You can let your imagination run wild and adjust the old piece of clothing; however, you like. Share this idea with your family and friends. It is always more exciting to play with old clothes when you do it together!