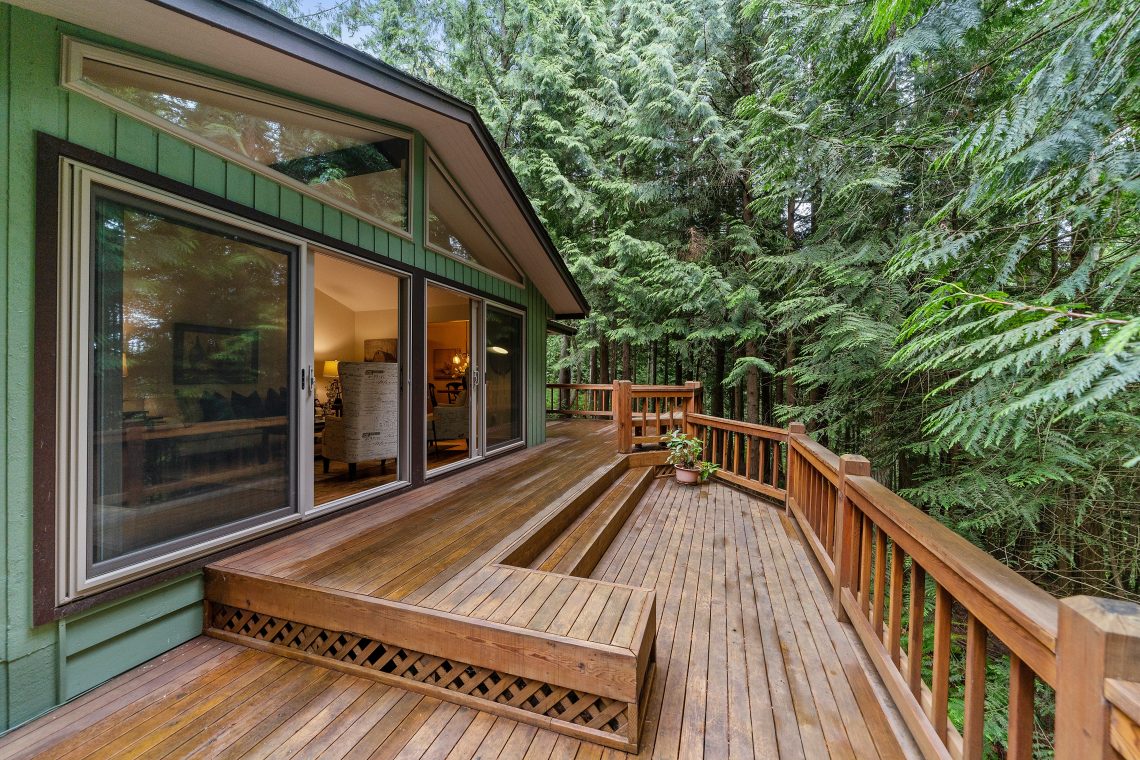 Things You Need To Consider Before Building A Deck
Designing your own deck conjures up many ideas about how you can enjoy this addition but planning the construction requires a lot of preparation. Before building a deck on your property, make sure that you go about it in the right way to avoid turning this project into a costly and difficult process. There's a lot that goes into this, such as selecting the right material that's suitable for where you live, and whether or not you can build it yourself or need to set a budget aside for a professional. To help you get started, here are the main things you need to consider when building a deck.
The Purpose of The Deck
Depending on where you live, your deck can serve different purposes. Warmer climates will probably encourage you to spend more time outside. You may use the deck to entertain guests and dine outside or want to build your own spa and pool. People who live in colder climates like the idea of a deck for outdoor privacy, or perhaps want to start container gardening close to the house. Establish the deck's purpose first, then your vision will help you design it with its function in mind.
Your Budget
Your design cannot become a reality if you don't know how much money you're working with. Take the time to find out the costs of the materials that interest you and how much you'll need for the ideal size and layout you have in mind. This will help you set a fair budget and help you avoid going over budget. Determine what expenses you are happy to pay and which can be cut down. Include the costs of additional features from built-in seating to flowerbeds, railings, and lighting, as well as the costs of permits and labor if you are hiring someone.
Buildability
Once you have your blueprint, determine whether you want to hire a professional for building a deck or do it yourself. If the deck design is simple, it can cost less for you to do it yourself. However, make sure you're a skilled DIYer that can do the job first.  You need to take into account various aspects such as a horizontal deck railing. For more detailed designs, it's best to call upon experts to avoid injuries and repair costs. With many areas of England having unruly weather, Gloucestershire decking contractors recommend turning to professionals to get the job done efficiently. It saves you time and ensures the job will be completed appropriately, and professionals make sure you choose durable material for your location. 
Location
As mentioned throughout this article, location is very important to determine what type of deck you want, its purpose, and what material it should be made with. However, this isn't the only location to consider. While it may be clear to you where you want the deck to be built, there may be better options around other sides of the house. For instance, if you want your deck to get some sun, you will need your deck facing a certain way. On the other hand, other spots may be more ideal if you wish to block the strong wind. Having a contractor take a look might make this decision easier, but you can determine the best location by simply assessing your needs. Ask yourself the following questions:
Does the wind affect my plans as I enjoy the outdoors?
Is there enough shade?
Is it easy to get back and forth from the deck to the house?
Do I feel that this location grants me enough privacy?
Does this location offer the best scenic view?
Is this location suitable for the size of my design?
Lighting
Lighting is an important aspect to consider when designing your deck. For one, it ensures safety and provides better functionality, and two, it may affect your budget. The type of lighting you choose depends on what you want to spend and what fixtures match the aesthetic. Choose among path lights, overhead lights, and wall-mounted lights to ensure it's well-lit.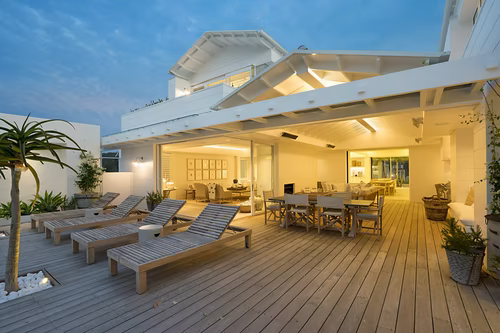 Style is important because you want the deck to be as aesthetically appealing as you initially envisioned. Lighting helps you set the tone of the area but you also have to include other style elements in your budget like the type of furniture you want to place out there to set the atmosphere. For example, do you want a cozy, warm family feel to your deck with outdoor sofas and beanbags, or do you want the backyard BBQ party vibe with a grill and swing set? Maybe you want a bit of both. Once you have decided on the style, you can then arrange your budget accordingly, and make sure lighting is strategically placed for these functions.