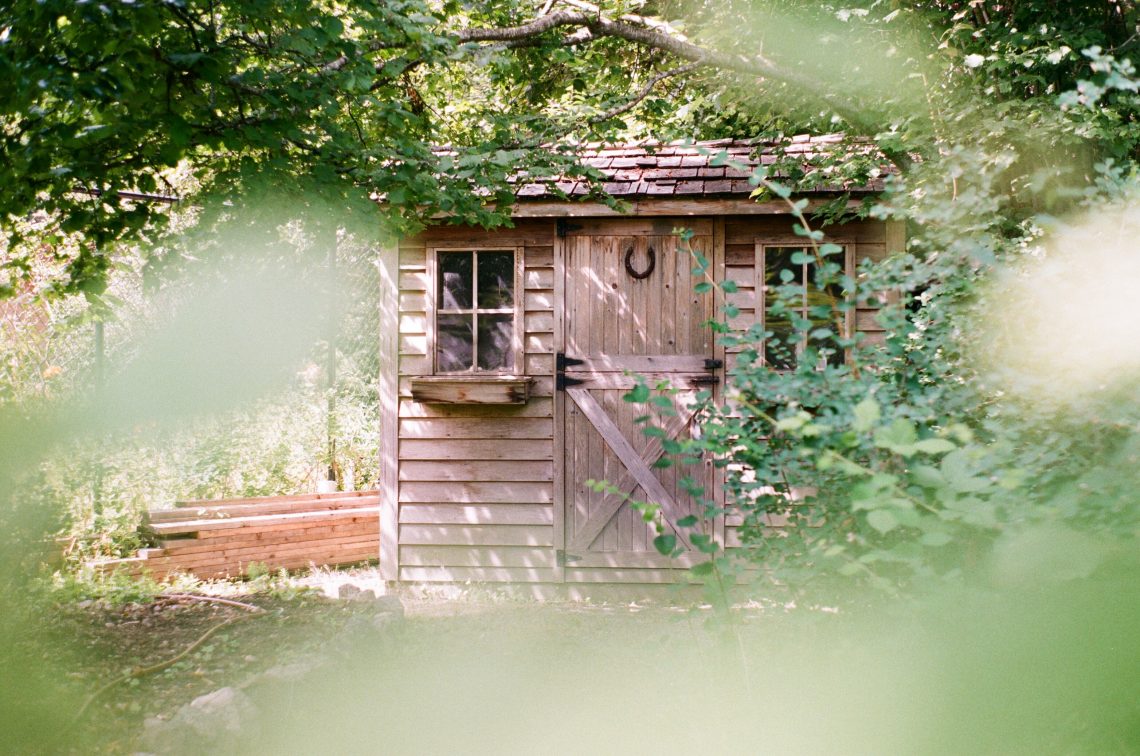 A Useful DIY Guide On How To Build A Shed In Your Yard
Planning to build a shed? Having a shed in your backyard is useful in so many different ways. Small wooden constructions may be used for storing numerous things from tools to your hiking equipment. Building such a small structure should not be so problematic until you decide to do so, then you realize that it is slightly more demanding than you expected, and if you are not a professional woodman then there is a bunch of things that can go wrong. On the other hand, there are pre-prepared shed kits that you just need to assemble following the instructions and you will have a perfectly functional shed. But, if you are more into the traditional way then you need to make a plan of the shed construction. Either way, you decide, here is a short DIY guide on how to build a shed in your yard.
Shed Kits
Shed kits are extra practical building kits of the premade materials specifically intended for building sheds easily. These kits are suitable for non-professionals. When it comes to shedding types and designs, you can find them in the Whole People's article with precise descriptions of the sheds. Shed kits are not time-consuming since all the parts are already prepared and ready to be installed instantly, everything you need to do is just to follow the instructions. Amish sheds are also an option to consider.
Traditional Shed Construction
The List of Materials
For starting making a traditional shed, you need to have a list of materials you will use in the construction. Do not be intimidated by the length of the list or the size of the project. In this guide, you will be presented with simple construction methods and a detailed list of the things you will need- materials and tools.
The list of the tools you will use include air compressor and hose, brad nail and caulk gun, chalk line, circular saw, tape measure, level, jigsaw, hammer, cordless drill, clamps, sawhorses. The mandatory part of the tools is the equipment for your protection so you need to wear gloves, hearing, and eye protection.
The second list is the list of the materials. Here you will need a whole bunch of boards and beams of different sizes and this mainly depends on how big you want your shed to be. Besides the boards and roofing materials, you will need perimeter, central stud and supporting studs, gravel, hinges, skewers, and galvanized nails.
Procedure
The first thing you need to do is to dig out two trenches 16 inches wide and 12 inches deep, and 14 feet long. Set these trenches 66 inches apart, and fill them with 3 inches of gravel so you can compact them with hand temper. You need to continue this process until the trench is full. Use two treated beams and set them on the trenches in a manner that the outer edges of the beam are 6 feet apart.
Secondly, you should start assembling sidewalls. This is usually done by nailing the perimeter and boards together and starting preparing for the addition of the central stud. Then you should measure from the central stud and mark the space for the remaining studs. A pro tip is to add some metal frame to the horizontal seam so that the water can be stopped and the rotting of the wood prevented. Narrow sidewalls need to be topped with the roof supporting construction cut as the triangle and steadily fixed to the top of the narrow wall.
Then you need to use these premade walls and start nailing and screwing them to the laid beams. Once all the walls are up, then you need to figure out the inner lining of the walls. This is achieved by metal frames and some narrow beams that are either screwed or nailed.
At the very end, you need to figure out the roof. Use the roofing material you prepared and start installing it piece by piece. Make sure that the roof is well secured and firm so that the construction will not collapse due to some outer influences like strong wind or snow.
Door Frames
The final touch to your shed is the door frames, or frame, depending on the shed size. These frames are installed as the final part because it would be impractical to install them during work. Once the entire construction is assembled, you can think about the shed interior and add shelves or some other furniture depending on the purpose you aimed it for.
Sheds are made for various purposes and they can be made in different ways as well. No matter which way you employ, whether it is by using a shed kit or constructing it traditionally, the most important thing is that it will serve its purpose and make your backyard more functional and organized.
Photo by Sebastian Huxley on Unsplash