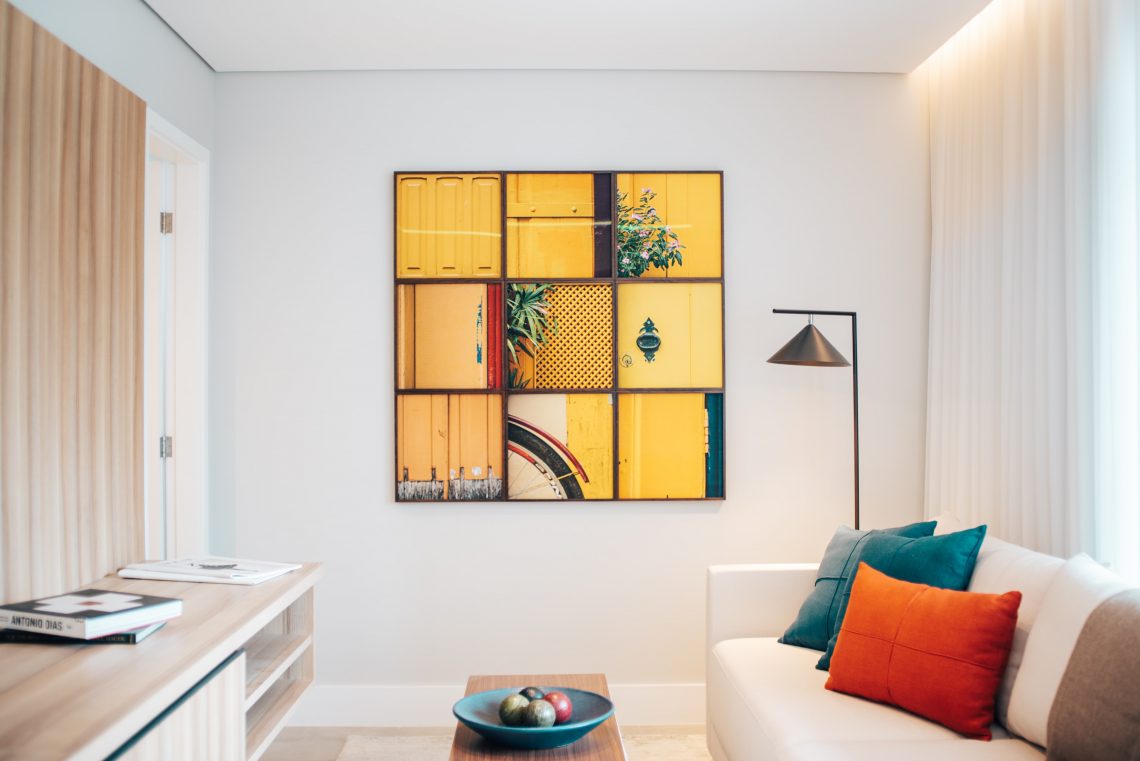 4 Quick & Easy Decor Ideas That Do Wonders For Your Home In 2022
If you are looking for decor ideas for your home, there are plenty that you can choose from over the internet. Blog posts and articles are flooded with practically countless options, numerous themes, varied setups, all-encompassing color palettes, and the wildest textures. You are bound to be confused. But this list is a little different. It is well thought out and narrowed down for your convenience. Have a look:
Bring Nature Inside  
You don't have to bring big plants and shrubs into your living room if you don't want to. But the least you can do is let that vine creep into your backyard and find its way to your rear porch. You can also demarcate spaces inside your rooms for large windows overlooking your garden areas. If you want to experiment a little more, invest in tiny water plants for your kitchen and dining area.
Warm And Cozy Reading Area  
If you are fond of books, this could be one of the most interesting projects that you will undertake, ever! You are going to love designing this area especially with the choice of mahogany furniture pieces that you have always wanted. Also, invest in a huge and intricately designed mirror for the front wall. You can also dedicate an entire glass cabinet to your memories by placing all your framed photographs, mementos, trophies, medals, and precious souvenirs in it. 
A Taste Of The Industrial Look  
Have you ever wondered how those offices and commercial setups look so raw and minimal without appearing that they are still under construction? The industrial look is a very popular theme that a lot of homeowners are investing in right now. A few ideas that you can use are leaving your brick walls with a coat of varnish and asking your plumber to superimpose some of the pipes and faucets and paint them bright yellow. You can also place rustic Italian stools across your living space, and invest in dark-colored couches and chairs made of wrought iron. Your house is going to become a masterpiece if you can catch the essence of the much-talked-about industrial look.
Vintage Vibes Are Very Much In  
If you have any family heirlooms or any of the old furniture pieces that you have been thinking about throwing out, do not do that. These classic pieces are going to add a very beautiful and authentic vintage vibe to your living space. Let's say if you have a wooden desk or an old vase, you can design your living room or perhaps your study room around those objects. It is very easy to create a visual interest surrounding these decorative items. Instead of going with regular wall paint, invest in a beautiful and intricate wallpaper design. Also, the use of hardwood floors makes the entire vintage setup even more authentic.
It Is All About Being Creative  
At the end of the day, your house should reflect the way you are. It should be a reminder of your personality to everyone who visits you. It should tell your story most creatively. Therefore, regardless of what theme you choose for your house, ensure that it is well thought out and resonates with your character. Happy redecorating!