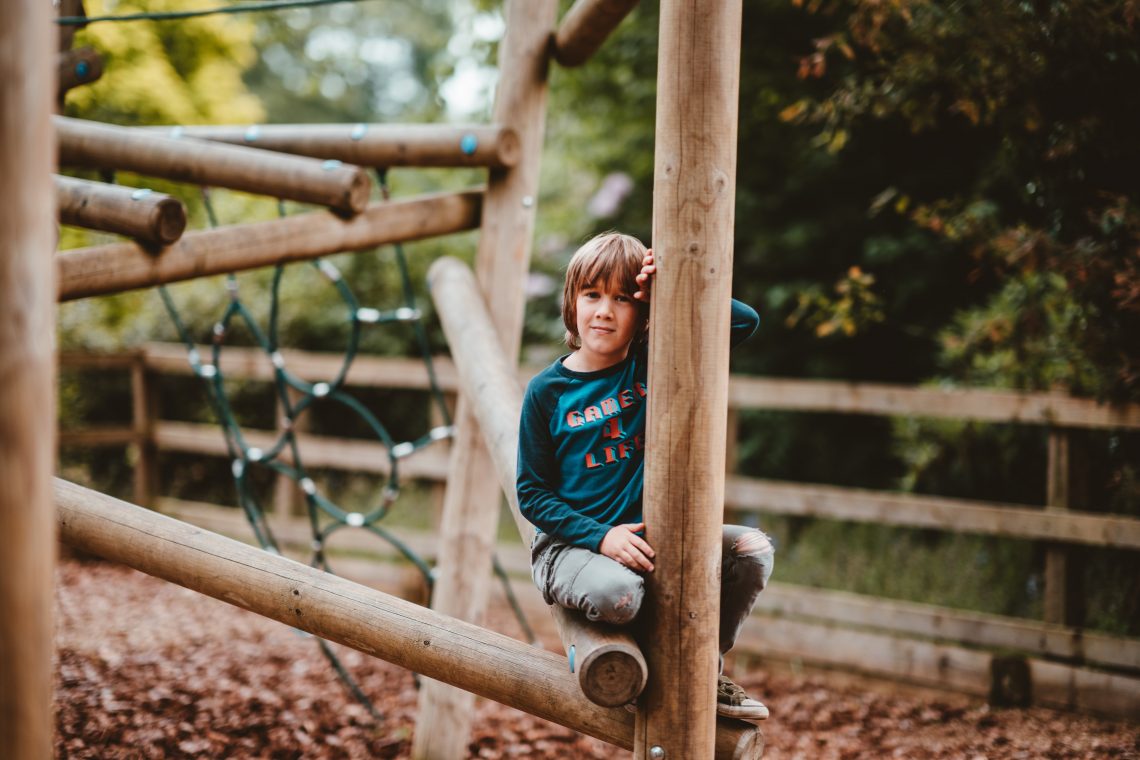 A Climbing Frame for Your Kids Will Keep Boredom at Bay
The school holiday is here, so chances are you find yourself at home with the kids, looking for inspiration to keep them engaged. How do you make sure they don't get bored? Thankfully enough, there are ways to keep the little ones busy. For instance, get your children a climbing frame. Whether it's up in a tree, on top of their siblings, or on the playground, kids love to climb. Don't let screen use become the go-to activity. They shouldn't become accustomed to a sedentary lifestyle.
While there are benefits of playtime at the park, there are even more benefits of having a play area in your backyard. You can take care of important tasks like gardening or cooking while the kids play. When you choose to have your own climbing frame, you can personalize it to suit your children's needs. Swing sets are an indispensable addition to any playground. They can provide years of outdoor enjoyment for your kids and their playmates. Get the play sets professionally installed.
A climbing frame provides endless hours of fun and teaches youngsters skills they'll take with them into their teens. They don't need massive masterpieces to have fun. A wooden climbing frame is perfect for your home. Its' aesthetically pleasing to the eye.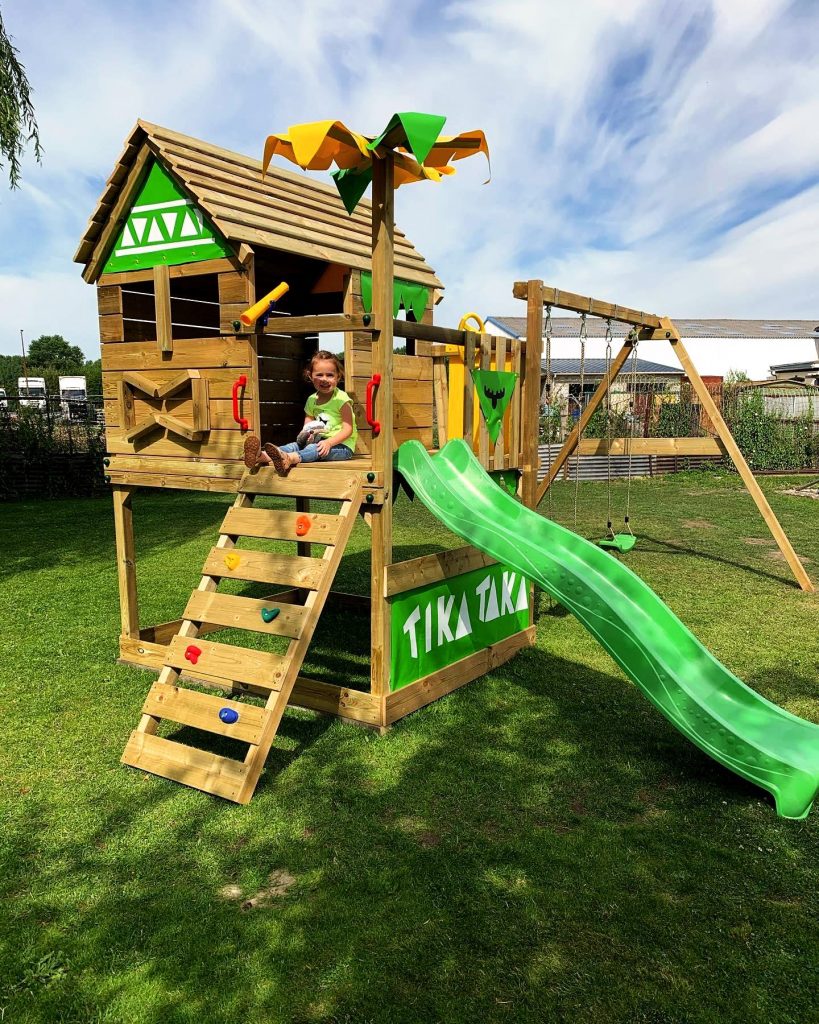 Wonderful Reasons to Get Your Kids a Climbing Frame
You Give Your Kids Back Some of Their Freedom
These days, parents keep their kids on a tight leash because they're afraid for their safety. Strict parenting deprives youngsters of their liberty, so it does a lot of unintended harm. Parental concerns are the biggest barriers to independent, active free play. Under proper supervision, climbing is safe for children. Give your little ones more autonomy if you care about their wellbeing. Don't set limits on what they can do. A certain degree of vigilance is necessary, but don't go overboard. Encourage your kids to go out and challenge themselves.
Outdoor Play Is a Dose of Vitamin D
Kids can have friends over to play in the backyard. Rather than playing computer games, they can get some fresh air. The youngsters can test their physical limits, use their imagination, and build self-confidence. The sun is the best source of vitamin D. Children need vitamin D for healthy bones and strong immune systems. When exposed to the sun, the skin makes its own vitamin D. Vitamin D deficiency in kids is pretty common. So, make sure your kids spend enough time outdoors.
Kids Can Channel Their Excess Energy in A Fun and Healthy Way
If your children are hyperactive, it's because they're just kids. They get more oxygen, so they have more energy. Keeping pace with high-energy kids can be exhaustive. What you need is a healthy outlet for your children to release energy. Let your kids have fun on a climbing frame. They can burn off energy without tearing down the house. Every child needs exercise, but climbing can be just the thing for soaking up some of that excess energy. If your little ones have a lot of imagination, they should use their energy in an outdoor environment.
So, Are You Thinking About Building Your Own Climbing Frame?
Over the years, backyard play equipment has evolved, so there are more options to choose from than ever before. A wooden climbing frame can be a great choice. If maintained properly, it holds its strength as it ages. Your kids will love climbing up and down the ropes and will have the time of their lives on the platforms built into the frame. As a rule, wood climbing frames are fully certified, meaning that there's nothing to worry about. Your children enjoy the highest levels of safety.
The question now is: Should you buy or build the climbing frame? When you buy a wooden climbing frame from a company like Fatmoose, you get a play set designed and crafted by experienced builders, which has a professional lustre. You have a guarantee it will provide your kids lasting outdoor fun. Purchasing a climbing frame may be more or less what your family needs. If you're up for the challenge, why don't you build your own? You need a good level surface. It's not ideal to put the climbing frame on grass that gets waterlogged constantly.
If you have your mind set on building your own climbing frame, think about your children and what features they might be interested in. Swings are suitable for kids of all ages. Something is calming about the to and fro movement through space and time. Slides are one of the most commonly searched for features. The sliding motion is thrill-seeking. And let's not forget about monkey bars. Most of us have fond memories of playing on monkey bars as children. You can transform your dull backyard into a fun oasis that your kids will love to spend time in.
Deciding On the Best Place for Your Climbing Frame
As mentioned earlier, the climbing frame is designed to be installed on a flat level surface. When picking a spot for the playground, make sure the ground is firm and even. This will reduce the likelihood of the climbing frame tipping over. It's not a good idea to install the play set over asphalt, concrete, gravel, or any other hard surface, as accidents can happen. Eliminate tripping hazards like rocks, roots, stumps, and so on. These hazards aren't visible. If your little one's trip and fall, they can sustain serious injuries.
If you have an elevated play structure, ensure there's enough room for a falling space free. It must be free of obstacles that could injure your kids in the event of a fall. When designing the playground, make sure that impact areas for each piece of equipment are delimited. Safety is a must. You can shape the structure according to a theme (if you have one in mind). However, it would be best to keep things simple. Regular maintenance is paramount to guarantee the safety of the play area. Small issues can escalate into big problems.
Photo by Annie Spratt on Unsplash