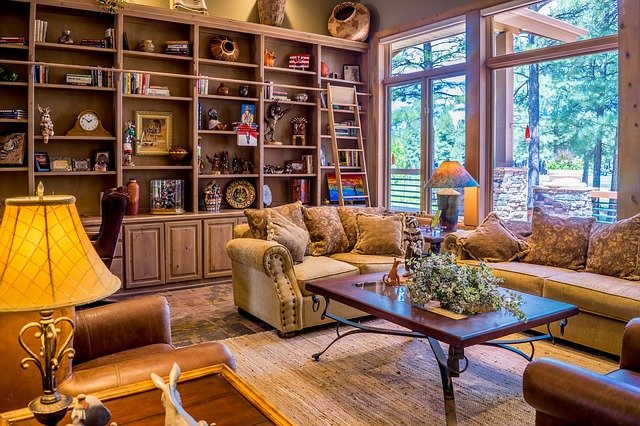 Refresh Your Living Room With These 8 Tips That Won't Break The Bank
The living room is the most important room in your home. It's where you entertain guests, host family dinners, and watch movies with loved ones. But it's also a place for rest and relaxation after a long day at work or school. The best living rooms are both cozy and elegant, a warm refuge during cold winter nights, but also stylish enough to impress your friends when they come over. Here are 8 tips that will help you turn any space into an inviting, beautiful living room without spending much money at all! Refresh your living room today.
1. Invest In Comfortable Furniture
Make sure your furniture is as comfortable as possible. Renovating and redecorating can make a significant impact on your finances, but doesn't have to be the case always, especially if there are discounts that you can take advantage of. According to this Ashley furniture military discount code page, when you are buying furniture, unless you are in a rush, always look for a discount that can help you lower your expenses. You spend a lot of time in this room, so you need to be able to get cozy and relax whenever you please. Make sure your couch has soft cushions and plenty of pillows, the chairs are comfy but don't leave your guests feeling too relaxed, and no matter how cute the coffee table is, it needs to be sturdy enough to hold your drinks. And don't forget the lamps! They need to be tall enough for you to read or work by, but short enough that they won't get in your way when you want to watch TV.
2. Mix It Up With The Right Color Palette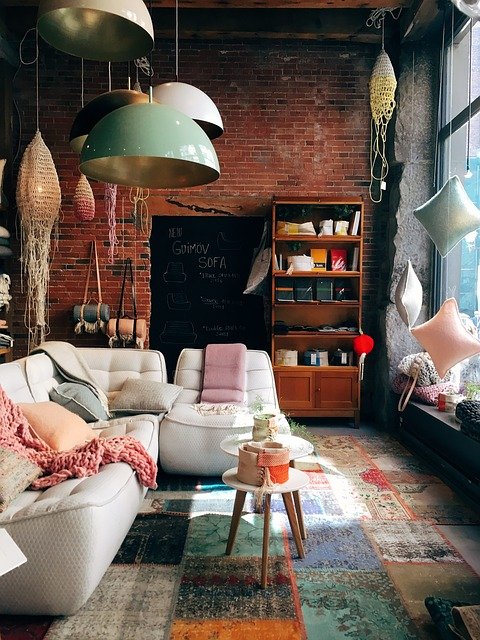 If you're trying to make your living room feel more elegant, then be careful of what colors you're using. Darker tones are usually better for making spaces feel luxurious, while lighter tones will give it a less expensive look. If you do use light tones, try choosing ones with a little bit of blue or green in them, as this will inject some sophistication into the room!
Avoid bright colors like hot pink or neon green that will make your living room feel small and cramped. Instead, choose bright colors that are still warm but won't make your room feel like a sauna. Try an orange or coral color, or go for dusty pastels that will add some character to the space without overwhelming it.
3. Choose The Right Lighting And Utilize Natural Lighting
If you want to create a chill and cozy living room, be sure to choose low lighting in your lamps and overhead lights. This will make the room feel warm and inviting, giving it that homey feel you're going for. For a more formal living room, like one where guests come over often, choose brighter lighting options to make the space appear brighter without consuming too much energy.
Natural light is key for any living room! Open up your curtains during the day so everyone can enjoy some fresh air and let in that natural sunlight. If this isn't possible, be sure to have plenty of lamps, so you can create a cozy glow without feeling like it's too dark to enjoy your living room.
4. Frame Your Windows
Whether you want to give your living room a cozy or formal feel depends largely on its windows. If they're large and clean, the space will look bright and welcoming, if they're small and dirty, it will feel dark and cramped.
Fix up any drafty doors that are letting in cold air, and add some curtains to cover them up. Make sure the window coverings are long enough, so you can have the option of letting in a lot of light while still having privacy.
5. Arrange The Furniture In A Room That Feels Like It Has A Purpose
Your living room should be composed of furniture that helps you function in this particular space. So if you're arranging the room with a TV and some comfy chairs, make sure these pieces are placed in such a way that they help you relax and enjoy your time at home.
Arranging your furniture correctly will make sure your room isn't overcrowded while giving it the style you want. Try to arrange furniture in groups of two rather than one, allowing for enough space to walk around and not bump into anything. Make sure that there are at least 2-3 feet between large pieces of furniture, so you can easily sit on them without feeling too cramped.
6. Accentuate The Right Parts Of The Room
If you want to avoid clutter, arrange your living room furniture, so it doesn't block the most important parts of the room. Add accents to these parts, like bold paintings or wall hangings that draw the eye upwards. This will help make your living room look taller and more elegant.
For example, if you have a fireplace in your living room, then arrange your furniture in a way that doesn't block the fireplace. If you're going for a minimalist look with few decorations and gray paint on the walls, be sure to add some color with throw pillows and art pieces.
7. Put The Right Touches On The Walls
Keep your walls simple! If you have a lot of dark colors going on already, avoid painting your walls a new shade. This will make the living room feel darker and less elegant. If you're going for a more formal look, then opt for simple art pieces or family photos that don't take up too much space on the wall. If you want to add some color to your walls, try painting them a shade of dark blue or gold.
They shouldn't be covered in too many pictures or decorations, instead, brighten up the space with some colorful wallpaper on one wall for an interesting focal point that will add character to the room without taking too much focus away from other parts of the room.
8. Make Your Living Room Perfect For Entertaining
For a more formal look, make sure your living room is perfect for hosting guests. Keep it aesthetically pleasing by adding plants and chairs that face the front door when entering the room to create a welcoming space where friends can feel comfortable stopping by unexpectedly. Arrange your furniture in such a way that it's easy to move around, and the room will be perfect for entertaining an entire family or hosting a party.
Living rooms are important for setting the tone of your home. They should be inviting and functional, not crowded or dark. The 8 tips in this article will help you make your living room look elegant without spending a lot of money on furniture or decorations. If you're looking to host guests with style, these ideas may come in handy as well! You can use them to create an atmosphere that is perfect for entertaining family and friends alike.