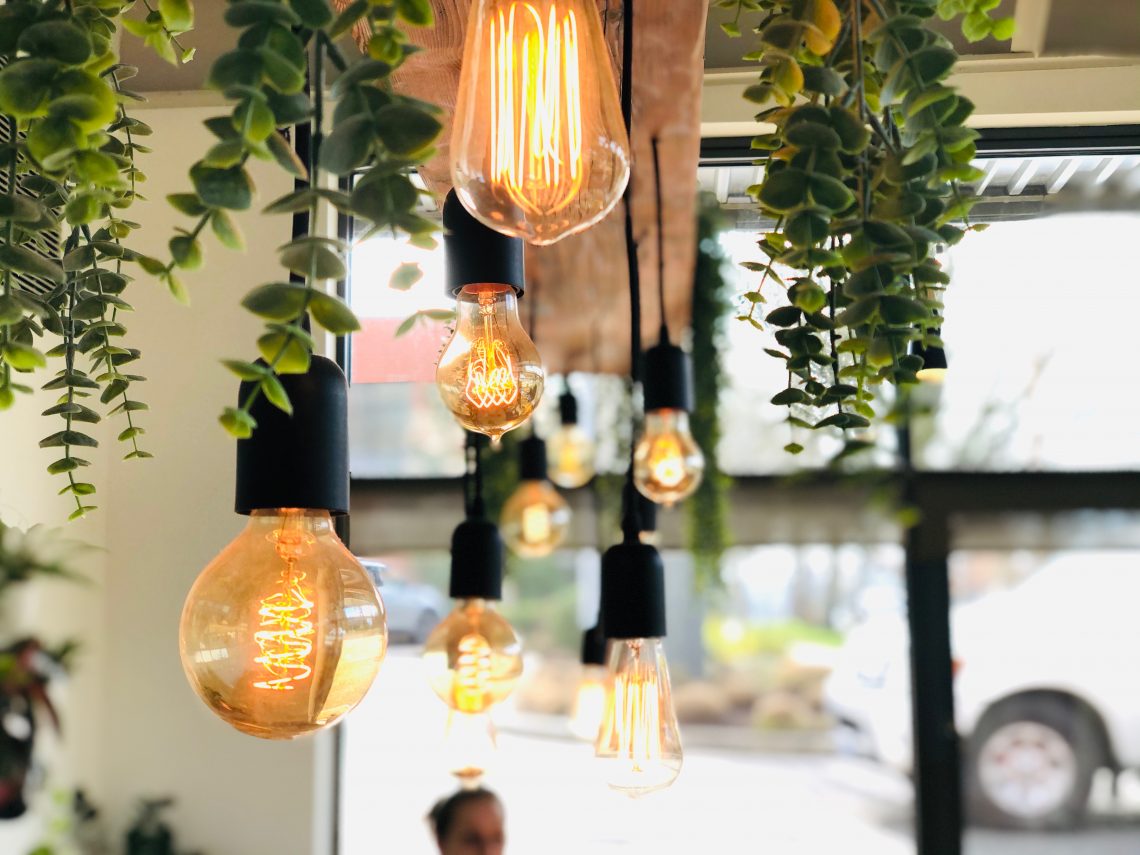 5 Perfect Interior Lighting Ideas for Your Home
Do you remember the early episodes of Downton Abbey? The Dowager Countess cringed at the glare of a lightbulb.
Yet, by the early 20th century, most private homes were wired up and ready to light the night. So, the Dowager household was in line with the times.
While it might have been a fascination to our forefathers two or three generations ago, can you imagine life without it today? A simple flick of a switch illuminates everything from task lights to floodlights.
As you embrace the world we live in and seek out new interior lighting ideas, allow us to light the way with these five suggestions.
1. Task Lighting
In the cool of the night, what's better than a small lamp on your workspace as a steady companion? These are the best interior lights because they're as mobile as you'd like them to be.
The options here are endless. You can go for a classic banker's lamp with a white shade. Or, you can opt for an Edison lightbulb on a glossy, wooden base.
If you prefer glitz and glamour, you can also seek out various crystal shades that will glimmer and glow as you burn the midnight oil.
2. Chandeliers
In the days of Downton Abbey, the only room fitting enough for the decadence of a chandelier was the dining room or a drawing-room.
But, don't limit yourself with these lighting fixtures. Nowadays, you can install a chandelier over your kitchen island, in the bedroom, or even in your study.
There are so many varieties these days that you can find a "dressed down" version for your little one's bedroom or a fully bedecked spectacle for the master suite.
3. Wall Lighting
Of course, if you like to keep your workspace clear, then you'll want to opt for wall lighting. It won't crowd a tabletop, whether that be your desk or your favorite end table.
Like task lighting, if you can imagine it, you can find it. One of our favorite styles of wall lights involves a touch of antique gold.
Antique gold wall brackets give off the softest, gentlest glow. Bronze wall brackets are similar lighting fixtures that also offer a radiant ambiance.
4. Floor Lamps
Floor lamps are an affordable way to light any given space. When lighting a house, they're easy go-to's in the early days. They don't require an electrician, much like your lovely bedroom chandelier might.
The metals, shades, bulbs, and frills abound with this type of lighting, too. You can opt for cool colors with dark shades or warm tones in creamy suedes of white. A decadent crystal shade will light up your living room, much like a modern-day disco ball.
5. Pendant Lighting
We tend to see pendant lighting in the kitchen most often. But, again, don't limit yourself.
Some interior designers have secret lighting tips. As such, they love to use pendant lighting over matching bedside tables. Others like to install it over a prominent workspace like a work table or kitchen island.
Like wall lighting, it keeps the space at hand free from any obstructions that might interfere with the cooking, baking, or other tasks at hand.
Interior Lighting Ideas for Your Home
Interior lighting ideas are as endless as clothing and wardrobe ideas. When lighting a house, don't be afraid to get creative. You can even experiment with DIY lighting.
Whenever you're ready to try your hand at a DIY lampshade or other craft project, keep coming back to visit our blog. We're full of ideas for your entertainment and unique self-expression.
Photo by Brooks Rice on Unsplash