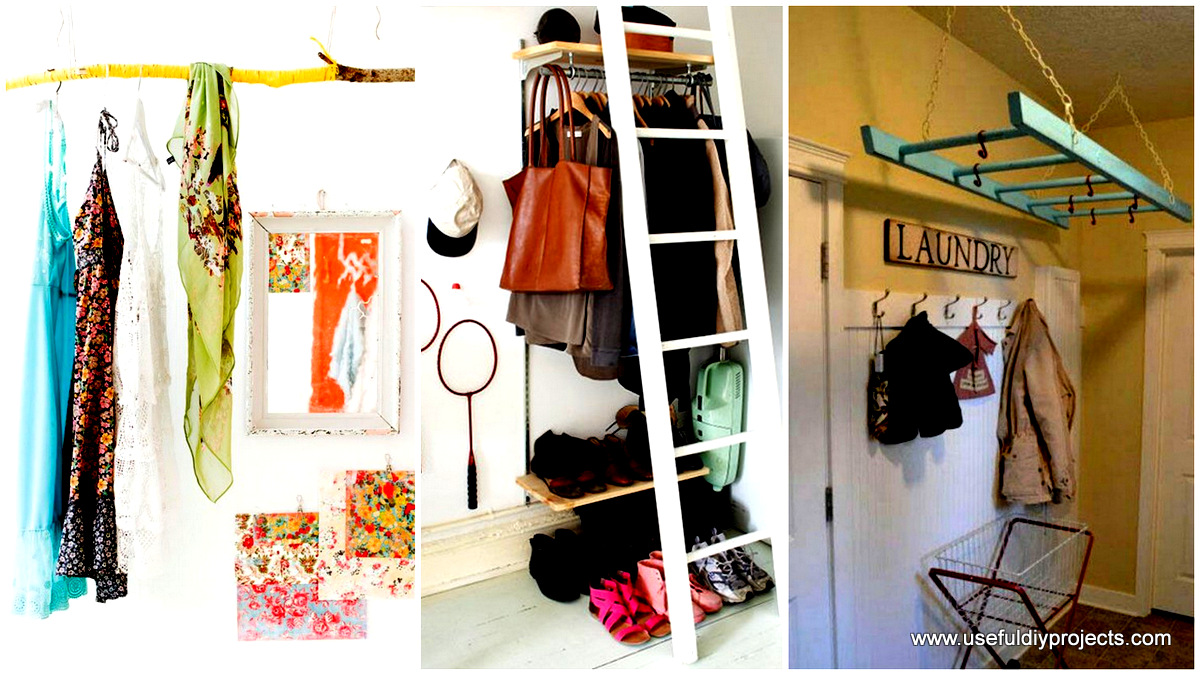 DIY Clothing Storage Solutions For Small Spaces
When it comes to women's clothes, no dresser is ever big enough. We tend to buy tones of thins we don't actually need and then struggle with their storage. And if you don't really have a big apartment, things start to become complicated. Which ones should you keep, which donate? Where to store them and how? We have prepared a small gallery of DIY clothing storage solutions for small spaces we hope will give you some ideas and tips on how to organize your wardrobe in a tiny space and make the hole ensemble look chic and elegant at the same time.
Time to analyze your wardrobe
The first thing you ought to take in remodeling and reorganizing your clothing storage is deciding which items deserve to be there and which you tend to keep just for the habit of it. If you haven't wore a dress for more than one year it is probably time to cast it aside and make room for other pieces you like better.
Organize your outfits
Secondly, organize your remaining clothes by outfits to save up on time spent in the mornings trying to figure out what to wear yet again. Mix and match and get this concern out of your head.  According to Kigurumi.co, "A neat pile of clothes inside the closet brings a certain tranquility and a person in a Zen state of mind is a vigorous human being."
I'm sure you all want to be vigorous.
Display your favorite pieces
Last but not least, you can choose to keep certain items in plain sight and create a work of art out of displaying certain beautiful pieces. Below you will find a series of options of storing your clothes in beautiful elegant manner whilst keep them out in the open and not hidden or tucked in a back of a dresser. And if you are on a strict budget, don't worry. You can actually create some artistic set up to showcase your collection from simple elements such as old wooden ladders, copper pipes or drift wood. We invite you to browse through our gallery and choose the best DIY clothing storing solution for you and your small space. Enjoy!