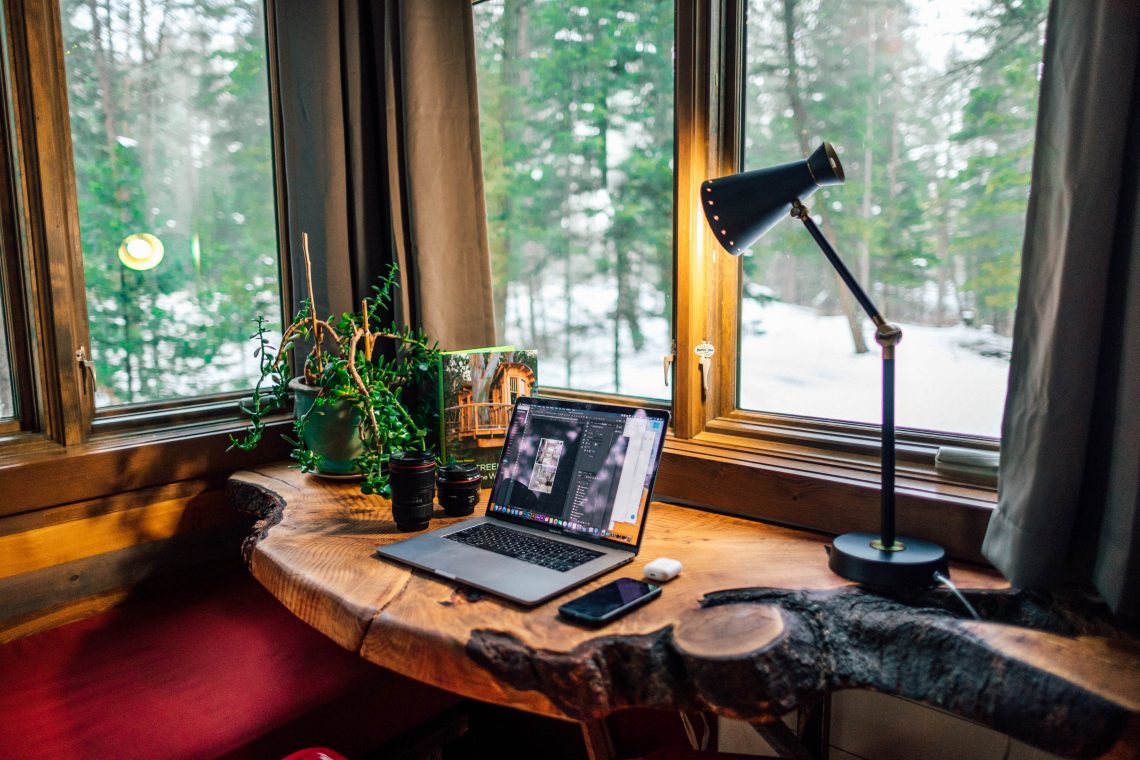 How to Decorate a Small Home Office
When you are working from home, you don't always have the space of a regular office. There might be compromises with decor choices because of limited size and space. However, you can still design a functional and fabulous home office at the same time. If you can't give up an entire room for your workspace, don't worry. There are some creative ideas that will accommodate even the smallest home offices.
Having a space at home to work in is becoming essential these days. Your home office doesn't have to be big, but it must be functional and should also look amazing. The key to success is to be clever, practical, and creative. After you complete decorating your trendy home office, it will barely feel like work every time you step inside.
Let's go over the best ways to decorate your small home office.
Define Your Office Space with Paint
In a small space, you may only be able to set up your desk and computer on a wall. You can make that work, but how do you make it pop? Bring out some paint and defined the area on the wall.
If you only have six feet of real estate, then colour the walls to define your workspace creatively. It can be a solid, bold colour or an abstract of your own choosing. Either way, it blocks out a clear area where your home office lives. This will make your place look trendy and professional at the same time.
Use Available Wall Space for Shelving
You will need lots of room to store your home office supplies, which are crucial to running a business. Your paper, folders and binders will have to be stored somewhere, so it's best to build vertically in a small place.
You can have cabinets with doors and open shelves so any paperwork can be hidden discreetly. These types of shelving also allow printers and other office gadgets to be easily accessible. Remember that you want function and fashion, so paint it with your favorite colors. Leave room for a few plants, pictures and other special mementos.
Use Multi-purpose Furniture
Who says you can't use things twice? Having multifunctional furniture is very practice in a small home office and can help keep things streamlined. Opt for a combo unit like a bookcase/desk or a folding work table.
You can even use a large floating shelf for a desk. This cuts down on the amount of office pieces you need. Since we all use laptops and tablets, they don't have to live forever on the desk. You take them with you and still have the shelf for additional storage.
Add Artwork That Inspires
A home office is a place where you create, so the décor needs to be uplifting. Put up some art pieces that speak to you and elevate your mood. You have to want to be in your workspace so decorate it with the things you enjoy looking at every day. Standing globes have become a must in any classical office.
Your favourite local artist can live on the wall above your desk, and pictures of your family can be on a shelf close by. Remember that you are the office manager here, so whatever you say can stay, stays.
Warm Up the Place
Just because you do business here doesn't mean it has to be a stuffy, sterile office. Add some texture and colour to your home office some you can be comfortable. If space allows, put in a love seat or extend the office into the living room so you can put your feet up and relax with your laptop.
Candles are great for calming your space and they can have a soothing scent when you need it. Comfy pillows and a little blanket nearby can help you get through a demanding workday.
Go Minimal
This is your home office, so don't bring anything you don't need to do your work. Gone are the days of big desktop computers and large filing cabinets. You can do almost everything with some basic home office supplies and a laptop. Start there and see what else is essential.
Carry this vibe for your furniture and decor too. Keeping a neutral palette might be the right fit for you and having your space clutter-free fits in with minimalism. Without all the extra stuff around, you can be more creative and your office won't take over your home.
Buy a Comfortable Chair
If you were on your feet all day for work, you wouldn't wear sandals. Comfort is the key when you are putting in the hours and it is worth spending a little more to get that extra level of support.
You will be sitting in front of your desk every day, so make sure your chair is ergonomically correct for your posture and is adjustable. You also want it to look good and fit the décor. Shop around until your find what is just right.
Photo by Roberto Nickson on Unsplash