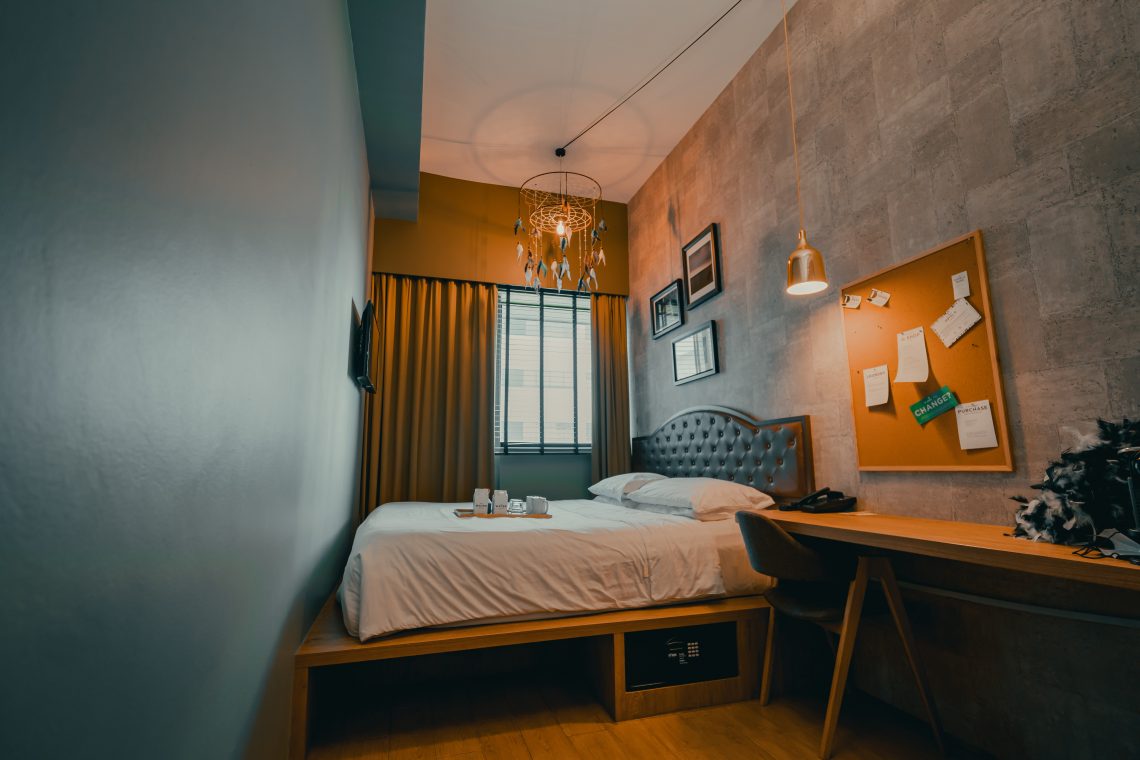 Get Organized With These Small Bedroom Storage Hacks
Small bedrooms look extra cozy and inviting. They are like a sweet part of the house that offers peace. However, due to less space, they can quickly get disorganized. A cluttered room will start to feel claustrophobic and unlivable. Don't you agree? Luckily, by making proper use of the storage space available, you can easily organize your room. However, sometimes the available space is just not enough. But don't worry! You can try out some small bedroom storage hacks and solutions to make your room look stylish. These will provide you extra space, so you can easily arrange all your stuff. Keep reading to learn what these hacks are!
Use Corner As A Clothes Rack
The corners of a room are the least used. It is the space that you can make use of for arranging all your stuff. For instance, you can use a standing clothing rack and hang all your clothes in there. It will ensure that no random clothes are lying around in the house. Plus, by removing clothes from your closet, you can use that space for storing other stuff like boxes or hygiene products.
Not to mention, clothes racks generally have extra space to keep your purses or shoes. To make the room look aesthetically pleasing, you can even use the space for indoor plants.
Add Chest To Store All Your Essential Items
Adding furniture for extra storage space is indeed a great idea. Therefore, you can get a chest, dresser, or nightstands for your room. The cabinets will provide you extra space to organize your stuff. For instance, you can store all your beauty products on the nightstand.
According to the spokesperson at a Chattanooga Furniture Store, you can add a vintage appeal to your bedroom decor with wooden furniture. And, it will also help in creating a positive vibe in your room.
A well-organized room with a positive aura is undoubtedly something that you should go for!
Store Your Cords With Clippers
You might not have realized it yet, but the cables of your mobile, laptop, wired headphones, and other devices take a lot of space. Random wires around the room- near your bed, behind the dresser, or on the floor, makes the room look cluttered. Therefore, you need to organize all the cables.
An easy way to do this is by using some binder clips. Use the clippers on the side of your bed or dresser and hang all the wires in each clipper. It will instantly make your room look well-organized.
Install A Fold-Down Desk
Fold-down desks are in trend and are great for small spaces. You can take professional help to mount a fold-down table on the wall. So, when you need a desk, you can unfold it and use it. And other times, you can fold it to keep the place look spacious.
It is especially good if you work from home or study often. To make this look even better, you can install a shelf above the table.
Wrapping it up!
Keep in mind that the size of the room does not matter. You just have to keep the room well-organized and clutter-free. It will instantly make the room spacious. So, try out the hacks mentioned above and give a whole new appeal to your room.
Photo by Albert Vincent Wu on Unsplash