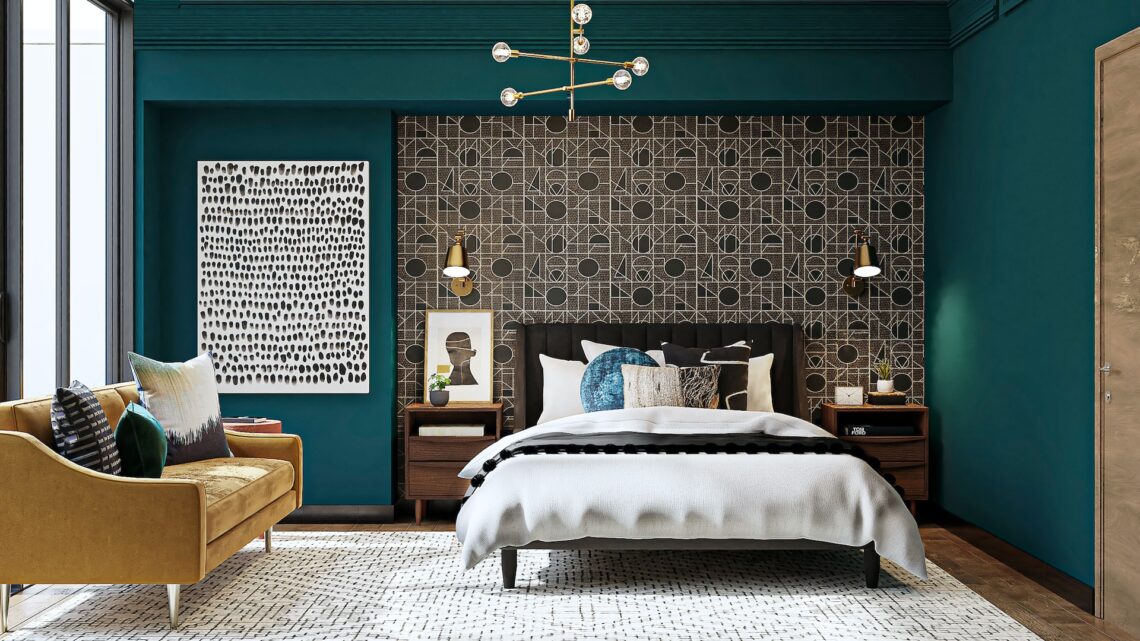 Designing A New Sleeping Room? These Tips Might Help You
Designing a new sleeping room can be a daunting task. There are so many things to consider! But don't worry, we're here to help. In this blog post, we will discuss some tips that will help you create the perfect sleeping space for you and your family. We will cover topics such as colors, lighting, furniture placement, and more. So whether you're just starting to plan your new room, or you've been working on it for a while and need a little guidance, read on for some helpful tips!
1) Don't Forget To Add A Rug In Your Bedroom
Adding a rug to your bedroom is an easy way to make it look and feel more inviting. Not only will it provide a cozy layer of comfort underfoot, but rugs also add texture, pattern, color, and warmth to the room. Also, bedroom rug placement can be used to define the space or create a visual separation between seating and sleeping areas. If you're aiming for a luxurious look, consider investing in a high-quality rug with a plush pile. However, if you're looking for a more relaxed vibe, you may want to opt for a flat-weave rug.
2) Choose Relaxing Colors For Your Walls
When it comes to color choices, cool tones are best for the bedroom. You can mix and match different shades of blues, greens, and purples to create a calming atmosphere. Alternatively, white walls are always a great option as they give off a clean and airy feel that's perfect for relaxation. If you want to make your room more interesting, try adding some accent colors such as muted oranges or deep reds. These will draw attention to certain areas and add depth to the space.
3) Invest In The Right Lighting Fixture For Your Room
Lighting plays an important role in setting the mood in any given room. To achieve just the right ambiance in your sleeping area, be sure to invest in adequate lighting fixtures. Floor lamps, desk lamps, and sconces are all great options for creating a softer, more intimate atmosphere. Opting for dimmable lighting will also provide flexibility in controlling the amount of light you need to achieve different levels of comfort. For example, dimmable lights can be used to create a warm, cozy atmosphere perfect for winding down at the end of the day.
4) Consider Adding Mirrors To Your Room
In addition to making your bedroom appear larger, mirrors can also be used to create interesting focal points that draw attention away from any imperfections. It's important to choose the right size and shape of the mirror when decorating with them, however; an oversized floor-length mirror may dwarf the room if it's too large, while a small wall-mounted one might go unnoticed. Finding the balance between these two extremes is key!
5) Place Furniture Strategically
When arranging furniture, make sure it fits the size and shape of your room. Keep all essential pieces close to each other, such as nightstands or dressers near the bed and a chair or sofa in one corner. Consider adding an ottoman for additional seating or storage space, if needed. Don't forget about the floor; placing throw rugs strategically will help define certain areas of the room and add a coziness factor.
6) Add Soft Textures To Finish The Look
The finishing touches will make or break the design of your sleeping area. And when it comes to soft textures, you have plenty of options! Think throw pillows, blankets, curtains, and even wall hangings. These items add texture and depth to the room while providing a place for comfort and relaxation. Additionally, they set the tone for the type of décor you're trying to achieve; if you want a peaceful, serene atmosphere, choose lighter colors and soft fabrics. If you're looking for something more vibrant, choose bolder colors and prints.
7) Start Adding Decorative Items to Your Sleeping Room
Now that you have the basics in place, it's time to add some of your own personal touches. This is where you can really show off your style and make the space uniquely yours. Think artwork, pictures, plants, figurines, trinkets—anything that adds a bit of personality to the room. With all these elements in place, you'll have a bedroom that's not just comfortable but also stylish and inviting.
Creating a new sleeping room can be both exciting and overwhelming at the same time. Following these tips will help you transform your bedroom into a comfortable and inviting space that you'll be proud of! With careful planning, a careful selection of furnishings, and some creative touches, you can create a space that will be the perfect place to relax and unwind after a long day.  Good luck! ​