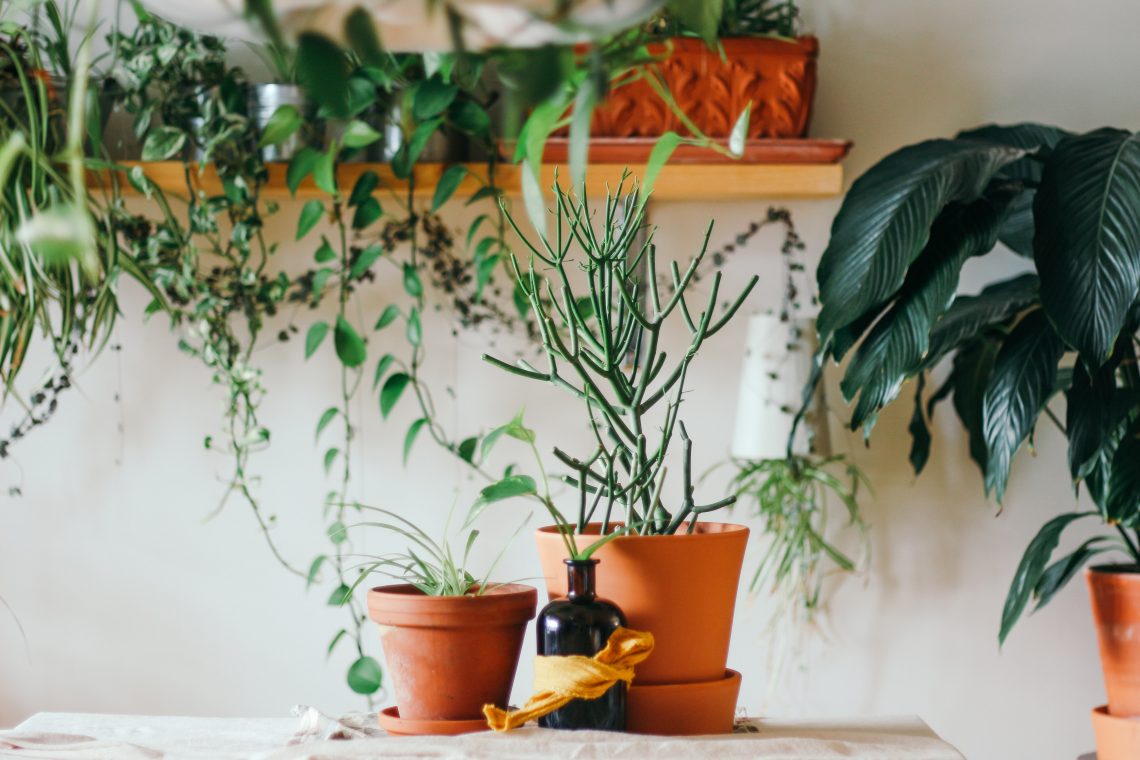 Need Biophilic Interior Décor For Your Home? Here Are Your Tips!
bbAs the world rolls into the new decade, it's time to keep an eye on trending interior décor that elevates positive vibes in every home. Here in this article, we are going to talk about how you can embrace a biophilic interior décor.
Don't you feel relaxed and positive after being in proximity with nature and watching those bluebells blooming into fresh flowers and unfurling green leaves? Now imagine looking at these enchanted things after getting back from a hectic and tiring day. Felt uplifting vibes. Right? Well, that's what you feel when you adopt a biophilic design for your home's decor.
Studies show that being surrounded by nature and having fresh air indoors can actually degrade stress and anxiety amongst humans. But for being close to nature, you don't have to spend a fortune on the ocean view homes. Yes, that's right. With the tips mentioned below, you can easily bring nature into your house and life. Let's take a quick look at those tips.
Choose sustainable furniture
If we ask you what's the one thing that takes up most of your space in your house, you'll definitely rank furniture on the top of your list. In order to give a biophilic feel to your home's decor, you need to look for furniture designs made of sustainable materials such as wood and other natural elements. Believe it or not but furniture made up of such elements are likely to stand the test of time. And that's the only thing we look for before shopping for furniture.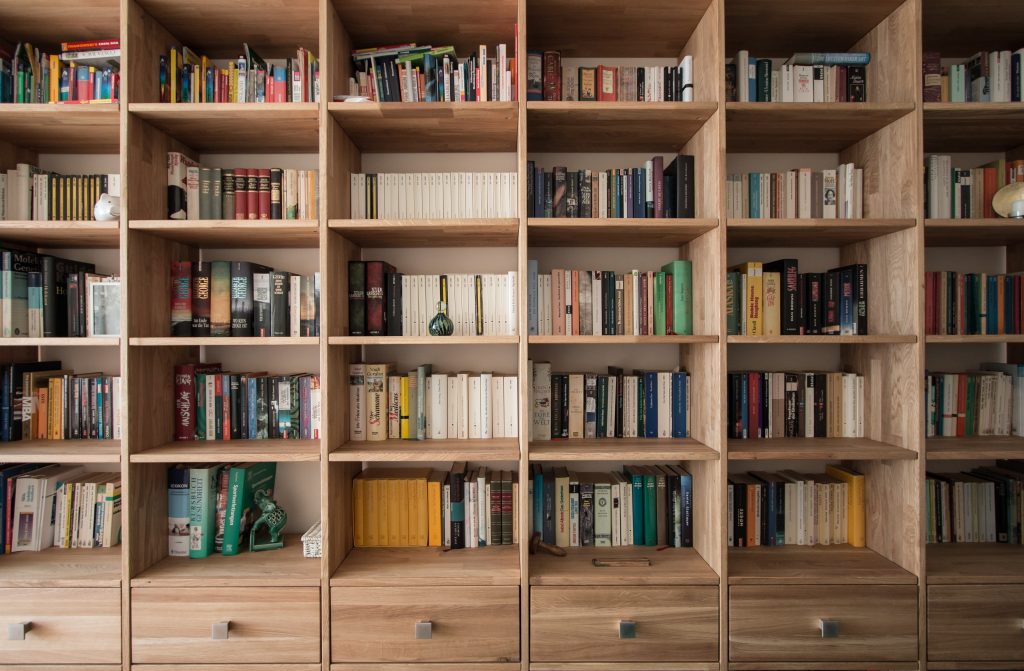 Photo by Pickawood on Unsplash
For instance, you can shop for wooden furniture that is rich in natural contours and showcases odeon grains and knots. OMG! That's certainly going to beautify your living room.
Incorporate indoor plants
The basic idea of biophilic design is to bring nature indoors. And the best way to fulfill that purpose is to incorporate indoor plants in your decor. According to prominent interior designers, having indoor plants in the house contributes to enhancing the vibe of a space, elevates the mood instantly, acts as a natural air purifier by eliminating the air pollutants, and makes the residents feel happier and healthier.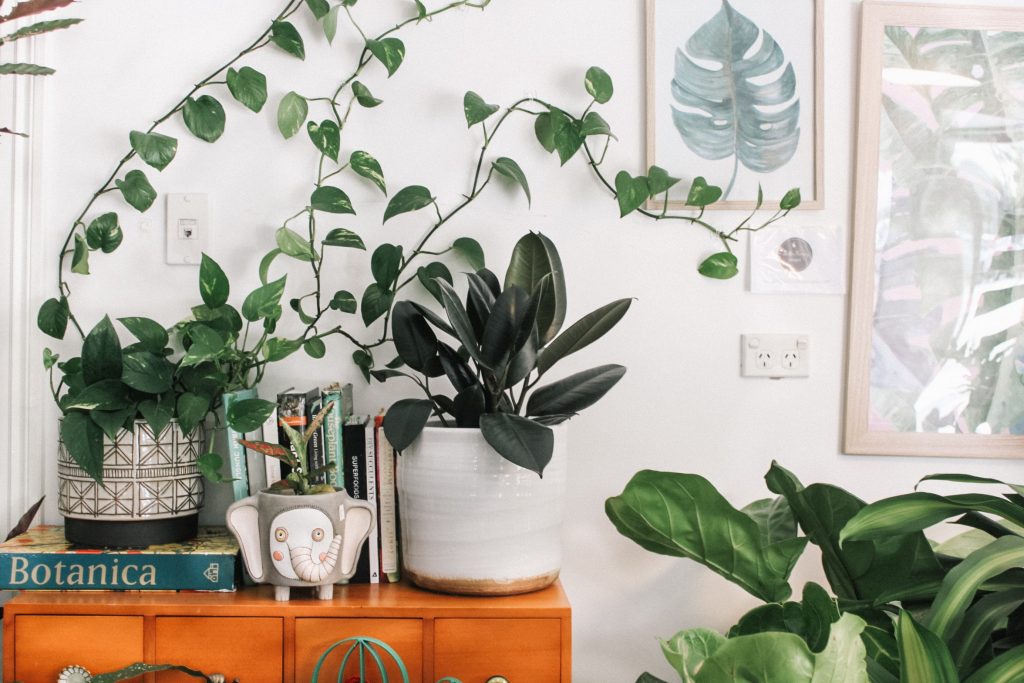 Photo by Prudence Earl on Unsplash
But before you buy indoor plants, you need to know how to take care of them so that they don't die on your watch. For instance, before you bring indoor plants to your home, make sure your house is free of pests and insects so that they do not cause any harm to your green friends.
Turn your wall into a canvas
You might not be able to enjoy sprawling views of nature from your bedroom, but you don't have to live in the agony of not being able to feel the essence of Mother Nature. You can simply use your wall and decorate it with large landscape paintings, pictures, wall murals, and botanical wallpaper; the choices are endless.
Even renowned psychologists confirm the fact that with the help of different nature visuals and connections, one can easily cope with stress, increased heart rate/blood pressure, and trigger pleasure receptors in the brain. In simple words, you can say goodbye to stress just by looking at nature.
Try to mimic nature with fixtures and furnishing
Now you would be wondering that once you've added visuals of nature on your walls, what more do you have to do to mimic the natural world. Right? But that's where your work starts. You'll definitely be surprised to know that certain textures, patterns on your furnishing and fixtures can actually add an aesthetic appeal to your biophilic design. Patterns such as lined marks and a series of honeycomb-shaped tiles can be used to create multiple pockets of interest for your eyes to focus on.
Not only this, but you can also opt for subtle furnishings and accessories made up of organic materials such as linen, cotton, and wool to elevate the coziness of the place. You can also go for an elegant hand-loomed cushion with monochromic features and patterns with the help of wool or silk threads.
Add wilderness to the decor.
There is nothing more soothing and relaxing than listening to the sound of water flowing in rivers and waves crashing on the ocean shore. But if you want to be around it all the time, you can consider designing a serene décor for your home that includes unique water fixtures.
In fact, studies show that the presence of water is indeed a treat for eyes and ears and stimulates positive and emotional responses. These amazing fixtures can do wonders by boosting feelings of tranquility, reducing stress, and improving concentration, enhancing psychological responsiveness.
Play with natural light in a biophilic interior décor
What's the best thing you love about nature? Obviously, it's exposure to natural light. Right? And when people live in dark and stingy rooms, they tend to feel more dizzy, sleepy, and lethargic. So, make sure that you map the light cycle and arrange everything in the house in such a way that more and more light can enter your place.
Also, after getting enough Vitamin D in your body, it would be much easier for the residents to achieve a good night's sleep. That's the reason why you feel like napping after taking a trip to the beach.
Studies prove that spaces that are flooded with natural light can help in uplifting the mood and improves concentration. This means that if you are working from home, it would be easier to stay energized, alert, and focused.
In the end
People who take time to connect with nature and feel relaxed after watching beautiful landscapes can confirm the fact that it brings them to a calmer and happier state. And that's the entire idea of adopting a biophilic interior decor. It relieves stress and appeals to the senses on a much deeper level and, if done right, makes the residents feel energetic, focused, and calmer.
What else do you need to convince yourself that this type of interior decorating is the best choice for your mental and emotional health? So, bring nature to your home ASAP with these tips mentioned above.
Featured Photo by Brina Blum on Unsplash