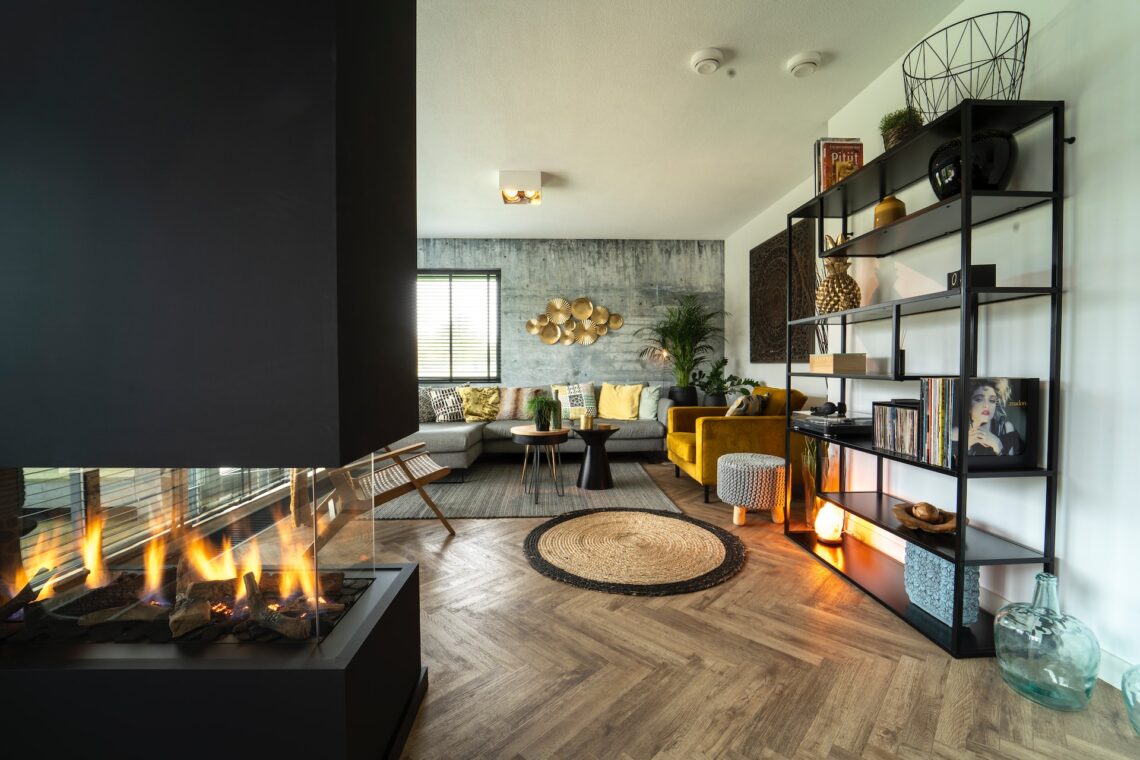 4 Modern Home Design Tips That'll Make Your Next Home Unique
Building a house is one of the most significant investments you can make in your entire life. It's no secret that a lot of money, effort, and nerves go into such a process. Therefore, it is only natural that you want to start planning for it early to avoid expensive mistakes and irritating delays. However, some things are easier said than done, and with so many possible ways to design your brand-new interiors, you can start feeling overwhelmed pretty fast. After all, you want your future home to look unique and reflect your personality. To help you make the best decisions that will leave you satisfied with the look of your new house, we've prepared a list of four modern home design tips you can follow.
Read on and learn how to turn your dreams into reality!
Find Your Decorating Style
If activities such as furniture shopping or picking a suitable color scheme belong to a long list of tasks that you find particularly challenging in home design, it may be time to finally make up your mind. Finding your decorating style is not easy, especially if it's never really been your area of focus, but it's certainly worth your time and dedication.
Start by browsing different interior design and architecture magazines. You can also visit platforms such as Pinterest and We Heart It or simply browse Instagram to find and save the images of homes and rooms that inspire you. If you prefer a more traditional approach, it's also a good idea to start a scrapbook where you can glue in various images to have something to refer back to.
You may also find your own wardrobe incredibly inspiring. Take a closer look at your favorite clothes. What style are they in? What colors do you wear the most? Which pieces do you usually pair together? Draw inspiration from the clothes you love to create interiors that fit your style perfectly.
Looking at houses around your neighborhood or going on walks around the city is also an excellent way to find what makes your heart beat faster. For instance, you may discover that you'd really like to have green front doors or check out the various types of popular flat roof windows by paying more attention to neighbors' porches and roofs.
Modern Home Design Tips – Design According to Your Lifestyle
One of the biggest mistakes people make when designing their dream homes is choosing solutions that clash with their daily routines. For instance, if you have pets and have always dreamed of dark wooden floors, you may need to rethink this decision. That's because very dark floors show all dirt that animals carry on their paws from the outside, as well as dust, hair, and scratches.
If you're working with limited space, you also need to focus on functionality over aesthetics. This means that even if you have always wanted to have a hallway decorated with a bench and a big shoe cabinet, but it's a narrow space, you may need to give one of these ideas a go.
Instead, it may be better to get a simple shoe rack that allows you to stack shoes upwards, install hooks for coats, keys, and bags, and ditch the bench idea entirely or opt for one with extra storage.
Don't Be Afraid to Make a Statement
Your home is your sanctuary, so why should anything be holding you back from turning even the wildest ideas into reality? This means that if you've always wanted to have a cool gamer's room with walls painted navy blue and colorful LED lights everywhere, you should just go for it and make your dreams come true.
Don't worry about ruining your home's value – as long as the design choices you make are reversible, you can always go back to plain white rooms if you decide to sell one day.
Daring to make a statement is also a great opportunity to get the furniture you fancy the most. For example, hot pink or teal sofas work great as focal points. You can also draw some inspiration from Pinterest and put together an eclectic interior or cover your living room walls with bold and glossy art-deco wallpaper to bring back the charm of the roaring 20s.
Take Your Time and Plan Ahead
Even if your new dream home is still far from finished or you haven't started building it yet, you can still start making plans for the future. In fact, the sooner you start gathering ideas and deciding what solutions you want to implement in your own beloved nest, the better.
However, you shouldn't feel pressured into shopping for furniture or gathering as many trinkets as possible to fill your shelves and cabinets. Use the time you have to visit different stores, flea markets, thrift stores, or scroll online retailers in search of the pieces that truly speak to you.
Don't invest in things just to check out the box and say that you've got the kitchen table situation sorted out. Instead, buy high-quality furniture and decorations that will last you for a long time, and you will cherish them every day.
Besides, by gradually shopping for everything you need, be it a sectional sofa for the living room or an area rug for the bedroom, you'll have more time to ensure everything goes together well. This way, you'll get the opportunity to work on each room at your own pace instead of filling your house in a hurry with things you bought without giving them a second thought.
In Conclusion
As you can see, turning your new home into a unique place that reflects your personality doesn't have to be a daunting task. With the right approach, you can turn it into a pleasant and effortless process and get everything together without any worries.
If you don't have a defined decorating style, it may be a good idea to learn more about yourself and find it, so you know what to focus on. Make sure that your design choices fit your lifestyle, choose a few statement pieces to blow the guests away every time they visit you, and start early to have plenty of time for making decisions.
Good luck, and don't forget to have fun!
Photo by Robin van Geenen on Unsplash