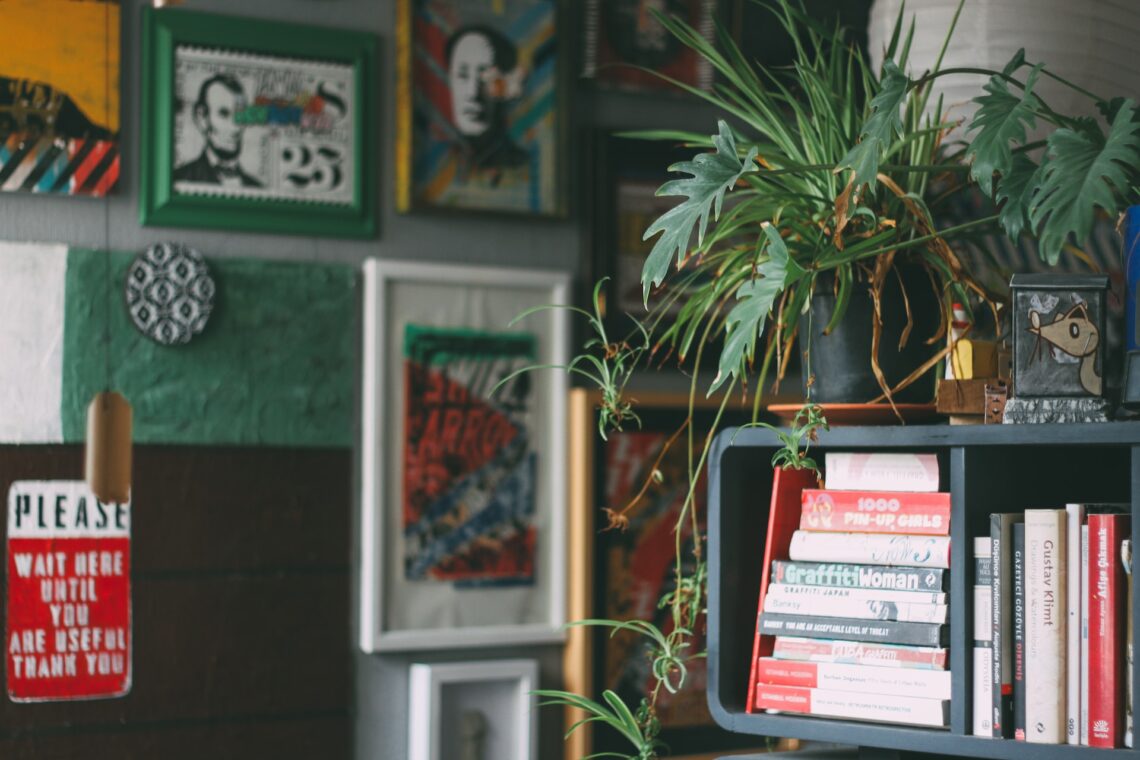 Decorating Your Home: How To Find The Perfect Art For Your Walls
Crafting the perfect atmosphere in your home requires a personal touch and careful consideration – particularly when it comes to selecting art for your walls. With so many types of art available, however, how do you know where to start? Don't worry; this blog post will provide essential tips on finding unique and budget-friendly pieces that reflect your individual style. Let's get started!
Decorating Your Home – Finding The Perfect Art For Your Walls
Home decorations are an essential way to reflect your personality and put a personal touch on any space. Whether you're in the market for abstract art or classic prints, finding the right piece of artwork can be challenging without the right guidance. Moreover, professionals from Shinyprints say that decorating a home with art is not just about selecting something that you love – it's also about ensuring the artwork fits naturally into the space. Now, most artwork consists of a two-dimensional surface that can be easily hung on the wall – but before you decide, here are some tips to keep in mind:
Choose something that reflects your personality
Selecting artwork should never feel like a chore; it should be an exciting and creative process! Think about what type of artwork speaks to your style, as well as what message you want to convey in the space. Whether it's a colorful abstract piece or a traditional oil painting, determining your taste before shopping can help make the process much easier. Furthermore, it can also help you find artwork that complements the entire layout of your home.
Consider the size of the artwork
When shopping for art, carefully measure both the wall and the artwork to ensure that it fits perfectly into the space. For example, an oversized painting on a small wall will look overwhelming and uncomfortable – so make sure to keep this in mind when making your purchase. Additionally, it's important to consider the size of furniture and other decorations in the room; large artwork can help bring balance to a cluttered or empty corner. Most importantly, always leave at least 3 inches of space between the artwork and the frame to create a more dynamic look.
Think about budget
Artwork doesn't have to be expensive! Nor does it have to radiate luxury and posh to be pretty and appreciated. There are plenty of budget-friendly options available, so take the time to research and shop around for prices. From online galleries to thrift stores, you're sure to find artwork that fits your taste and budget. Moreover, don't forget about DIY options; you can create your own art using simple materials like canvas, fabric, and paint. Now, let's get to the fun part – shopping!
Invest in quality
Although the budget is an important factor when shopping for artwork, it's also essential to invest in quality pieces that will last. Fortunately, with the right guidance, you can find affordable art that stands the test of time – while adding a unique touch to your home! Furthermore, it's important to remember that artwork is an extension of you; it should be something that you can proudly display in your home. Moreover, when selecting a piece, make sure to inspect it for any damage or wear – and ask about the artist's return policy.
Shop online and in galleries
Thanks to the internet, you no longer have to visit a gallery or store to find art. Instead, browse online shops such as Etsy and eBay for unique pieces that won't break the bank. Moreover, many of these stores offer discounts and deals throughout the year – so be sure to check them out! However, visiting galleries can be a great way to find artwork that you won't find anywhere else. Not only will you get to meet and talk with the artists, but most galleries offer free consultations with knowledgeable staff who can help you pick the perfect piece of art for your walls.
Consider the surroundings
The surroundings of your new artwork will determine the effect of the piece, as well as the overall look of your home. Consider the colors, materials, and furniture that are already in the room. For example, if you have a neutral-colored wall and pale-colored furniture, try to find artwork with bold colors that will contrast against the muted background. In addition, surrounding your artwork with unique pieces can help create an interesting focal point in any space. Lastly, don't forget to think about how the lighting will affect the artwork – natural light can make a huge difference in how your piece looks!
Finding the perfect art for your walls doesn't have to be daunting or time-consuming. With proper planning and research, you can easily find artwork that not only fits your budget but also makes a statement in your home. Whether you choose to shop online or visit galleries, take the time to find pieces that reflect your style and will look great in the space. Most importantly, remember that art is an expression of yourself – so make sure it's something you love!
Photo by inanc avadit on Unsplash