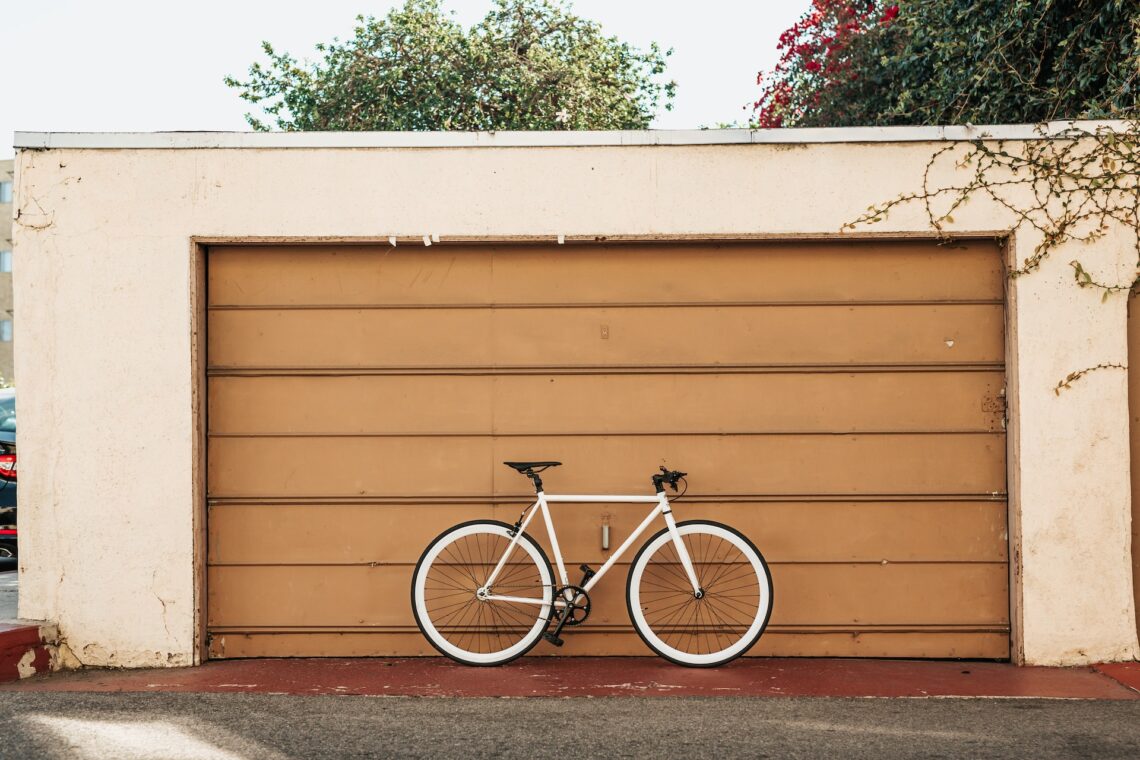 Want to Upgrade Your Garage? Here's How
Are you looking to upgrade your garage? If so, you are in the right place. Whether you're looking for an overhaul of your existing setup or a complete renovation, there are plenty of ways to spruce up your space. From built-in storage solutions to smart home technology and custom paint designs – it's time to ensure that your garage isn't just a place for parking cars. Many options are available depending on what type of improvements you want to make. Here are just some of the ways you can upgrade your garage:
Built-In Storage Solutions
Garages often become a dumping ground for bulky items and garage clutter, leading to disorganization, lack of space, and frustration. The good news is that upgrading your garage doesn't have to be difficult or expensive. Built-in storage solutions are an efficient way to make the most out of your garage's available space while creating a more organized and functional garage environment
One great option is custom cabinetry systems, which can be tailored specifically to fit the size and shape of your garage. Investing in garage custom cabinets offers many advantages over off-the-shelf options. They provide additional storage capacity with adjustable shelves, drawers, and hooks that can easily be configured in various ways depending on need. And they look great too! You can choose various materials and finishes to match your garage's decor.
In addition, custom cabinets often come with built-in lighting fixtures to brighten up the garage and make it easier to find items quickly. They are also designed to be durable and long-lasting so that they won't need replacement down the road
Another way to upgrade your garage is by using wall storage solutions such as hooks and shelves. This type of storage offers an easy way to maximize garage space while organizing items neat and orderly. Shelves can be installed at various heights for maximum versatility, while hooks provide quick access to frequently used items like tools or outdoor gear. Both options are perfect for creating more usable space without taking up too much room.
Smart Home Technology
Smart home technology is revolutionizing how we live and interact with our homes today. It can bring added convenience, comfort, and control to your home, including your garage. It can also enhance security and surveillance in your garage and increase energy efficiency by controlling lighting and temperature levels. Additionally, some smart technologies make it easier to monitor who comes in and out of your garage or even open/close the door without leaving the couch.
By investing in a few amenities, such as motion sensors, smart lights, wifi cameras, or even automated door openers, you can upgrade your garage experience from boring to outstanding! Not only will these features add value to your property but they'll also give you peace of mind by making your home more secure. Furthermore, with smart garage technology, you can monitor who enters and exits the garage from anywhere using your smartphone — great for when you're away on vacation!
Upgrade Your Lighting
Old garages often have dismal lighting, making it hard to use the space effectively after dark. To fix this, consider investing in LED lights that can be adjusted from bright white to warm yellow, depending on what mood you're going for. And, when it comes time to replace an old light fixture, opt for a more modern design with a dimmer switch.
Install a Garage Door Opener
If you're having trouble manually operating your garage door, it might be time to upgrade! Installing a new garage door opener will not only make it easier to open and close the door, but it can also help improve energy efficiency and security. Plus, some models even come with smartphone compatibility to control your garage from anywhere.
These are just some ways to upgrade your garage for maximum functionality and style. Whether you're looking for built-in storage solutions, smart home technology, custom paint designs, improved lighting, or even a garage door opener – we hope this guide has given you some ideas on how to get started with your renovation project! With a little effort and imagination, it won't be long before you have a beautiful space that everyone will be jealous of.