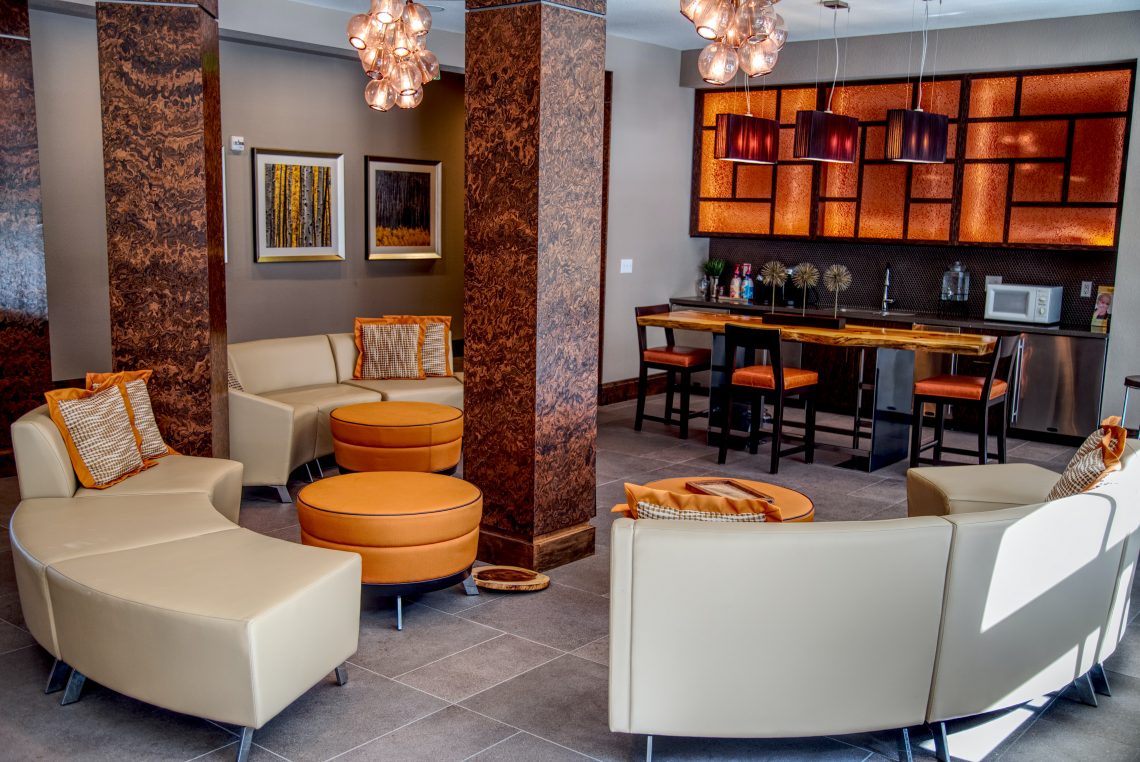 6 Most Fascinating Furniture Ideas To Brighten Your Home
Are you feeling bored with the look of your home? Are the same old furniture pieces getting a little stale? If so, it might be time for a change! In this blog post, we will explore six fascinating furniture ideas that will brighten up your home and add some personality. From unique statement pieces to creative storage solutions, there is something for everyone on this list. So read on and get inspired!
Does Your Home Decor Bore You A Bit?
When it comes to home decor, many people find that they need to switch up their home's look every few years in order to keep things fresh. Luckily, a quick makeover is possible when you know which furniture ideas you want to focus on. Namely, small spaces will benefit from smart furniture size and placement to get the most out of the space. Things like sliding doors, big mirrors, and even hidden storage can make a room look and feel more spacious. Therefore, let's check out the first item on our list:
1. A Ladder Shelf
If you are looking for a way to add storage without sacrificing style, then consider a ladder shelf. Ladder shelves allow light to pass through, making them perfect for small spaces. They also come in a variety of materials and finishes, so you can find one that fits your personal style.
To decorate a ladder shelf, try adding some greenery or a few small sculptures. You can also use it to display photos or other mementos. Whatever you choose, a ladder shelf is sure to add interest to your space.
2. Live Edge Resin Table
For a truly unique piece of furniture, look no further than a live edge resin table. These tables are made by combining natural wood with resin, resulting in a one-of-a-kind piece that is both beautiful and durable. Also, the experts from Sawdust & Whiskey Company say that the natural wood grain is preserved during the process, making each table truly unique. Therefore, if you are looking for a conversation starter, this is it!
3. Sheer White Curtains
Sheer white curtains are a simple way to add some light and airiness to your space. They also have the added benefit of making any room feel larger and accentuating the height of your ceilings. If you are looking for a quick and easy way to brighten up your home, sheer white curtains are the way to go.
A good idea for small spaces is to use light-colored curtains overall. This will make the room feel more open and airy.
4. Add A Pop of Color
Is your home feeling a little too bland? Then add a pop of color with some brightly colored furniture! A colorful piece of furniture is the perfect way to. For instance, a yellow armchair or a pink sofa would make a great addition to any living room. Or, if you prefer something more subtle, consider adding some colorful throw pillows or blankets.
Also, don't forget about accessories! Adding a few colorful vases or rugs can also brighten up your space. In general, if you like color, then don't be afraid to use it in your home.
5. A Hanging Chair
Hanging chairs are all the rage these days and for good reason! They are stylish, comfortable, and add a touch of whimsy to any space. Whether you choose a rattan chair for a bohemian look or a velvet chair for a touch of luxury, hanging chairs are sure to make a statement in your home.
For example, this could be a great option for your bedroom or living room. The placement of the hanging chair will also be a key factor to consider. Namely, you will want to make sure that the chair is not in a high-traffic area so that it does not get in the way.
6. A Bar Cart
Bar charts are not just for entertaining guests! They are also great for adding storage and style to your home. If you don't have a lot of space, opt for a small bar cart that can be used as a nightstand or end table. Or, if you have the space, go for a larger cart that can be used as a buffet table. Either way, bar carts are a great way to add some extra storage and style to your home.
Moreover, you can use them to display items such as books, plants, or even art. The sky is the limit when it comes to styling a bar cart. So get creative and have fun!
These are just a few furniture ideas to help brighten up your home. With a little imagination, you can transform your space into a stylish and inviting oasis. So don't be afraid to get creative and have fun! Thanks for reading!