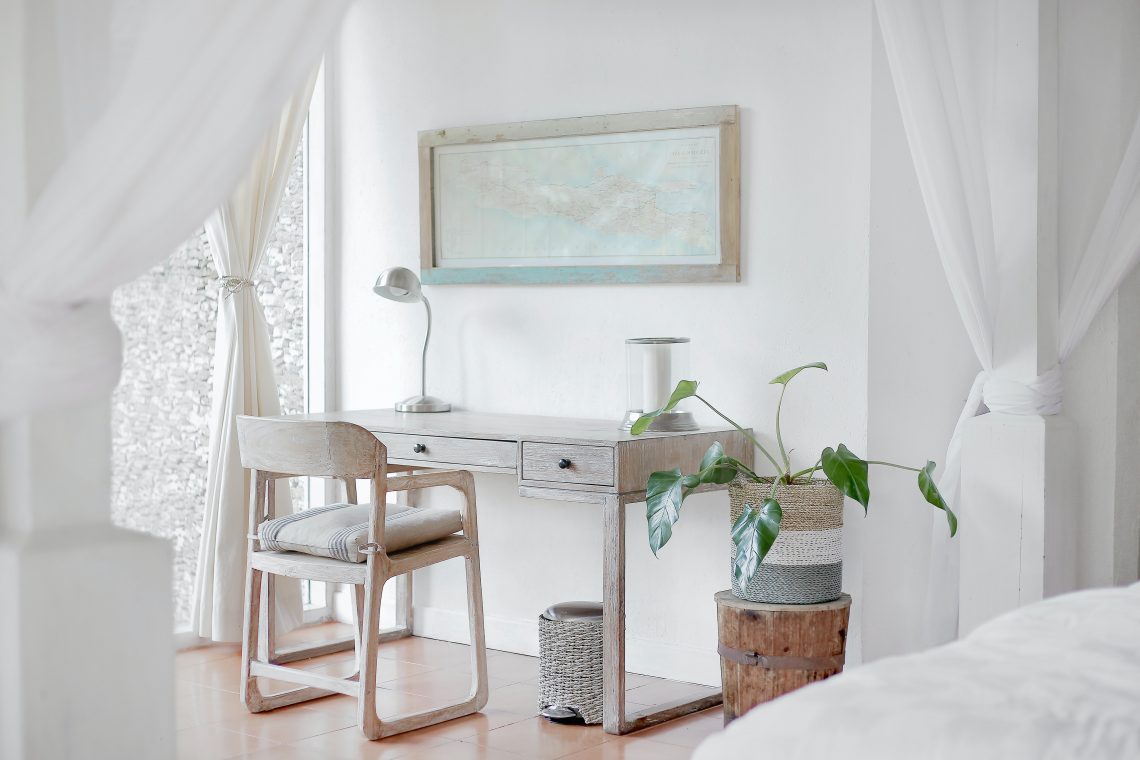 Incorporate These Ideas To Create A Seamless Space
As a New Yorker, you should have the freedom to organize your space in any way possible, to create a seamless space suitable to your tastes. You should feel comfortable in your home, which is filled with interesting accessories and unique touches that can enhance the space around you. This is easier said than done, especially if you're striving for a minimalist lifestyle. But why not give it a shot? Here are some ideas that will make your space-constrained NYC apartment feel & look spacious. Read on!
Choose a simple color scheme
Small rooms have a lot of potential, but have you tried to bring that out? So, to start with, you should pick paint shades from the same color palette. Experienced and great interior designers emphasize the importance of creating a cohesive space.
For instance, you can choose a monochromatic look in tonal hues. It will ease your decoration style and accentuate the space indefinitely. Instead of using different patterns and colors on other walls in a single room, the best way is to limit your creativity and imagination of practices to one style and design.
Utilize the wall space
Walls are as much a part of your living room as the floor. So, if you use the floor to place furniture, showpieces, lamps, and more, you can also use the walls to decorate the room and reduce the clutter from the floor.
For instance, you can use a tv mounting service in NYC to hang the TV and sound bar on the wall. The professionals will show you how it will add to the aesthetics while ensuring safety. In addition, you can mount wooden shelves to place decor items and small plants.
Create magic with mirrors
Light loves mirrors, and they reciprocate with equal charm. It is amongst the best methods to accentuate your living room or bedroom without spending much money. Mirrors reflect the light and construct the illusion of a bigger space. It all depends on the mirror placement.
For instance, hang the mirrors right next to a window. It will make reflecting light easier. Also, people view the reflection of the space in the mirrors and mistake it for an open place. Besides adding aesthetics to your room, they serve your purpose well.
Choose airy and light drapes
Drapes play a significant role in accentuating the interiors of your room. So, to create a more seamless space and make the room feel airy, you must choose light colors. Also, look for a suitable fabric to suit the aesthetics.
For instance, heavy and dark-colored drapes will block the light and create a moodier feel. However, it does not support the airy and spacious scheme. Instead, go for a light-colored window treatment, blinds, and light fabric drapes. You can choose the shades per your wall color but ensure to keep them as light as possible.
Bottom line
For people renovating their homes, go for a striped design, making the room look & feel spacious. Moreover, use them vertically or horizontally, depending on the wall size. Besides patterns, you can choose light colors for paint, ensure that furniture is not too massive, display a single piece of art on the wall, and more.
Photo by Hutomo Abrianto on Unsplash