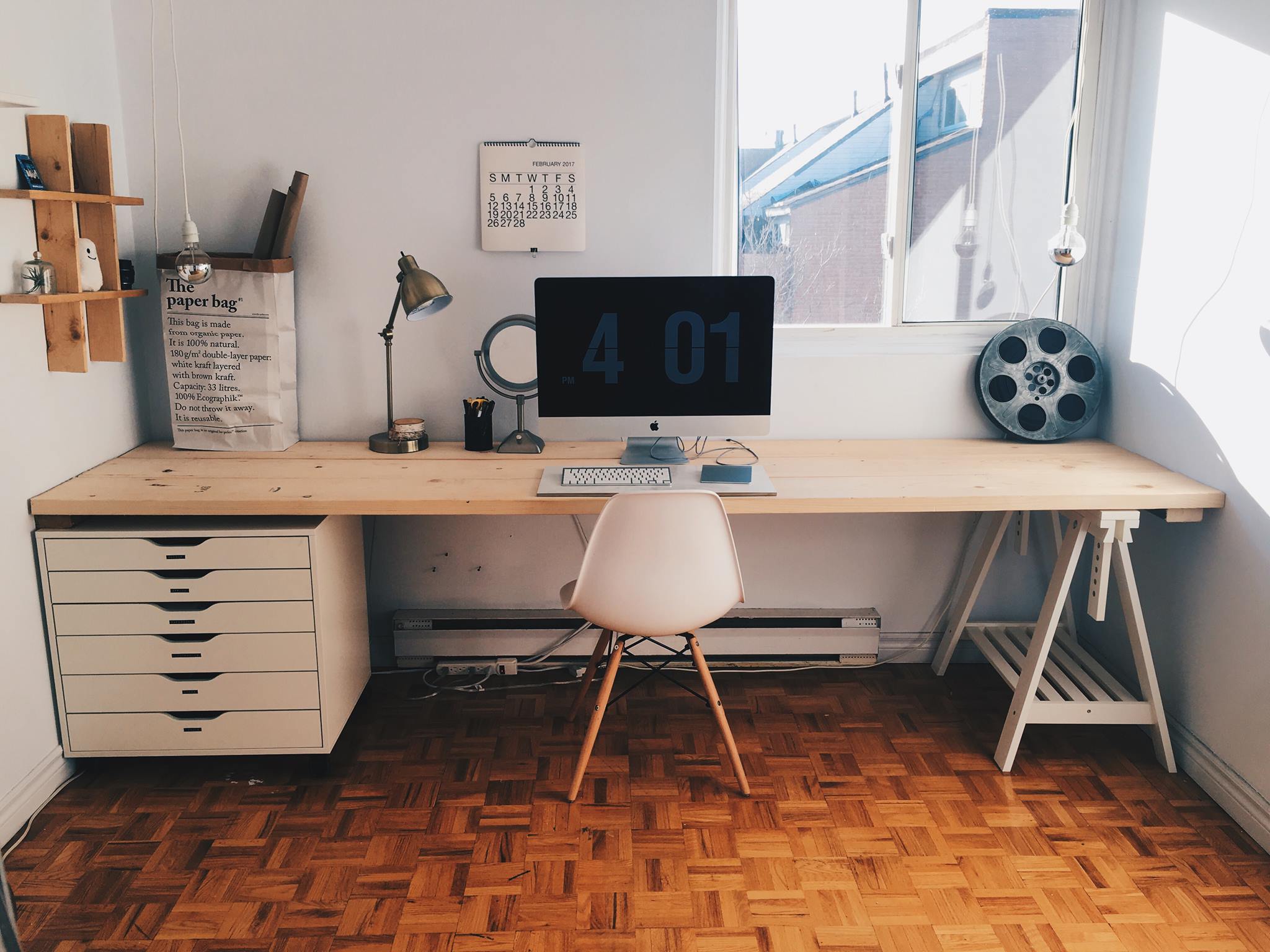 DIY Desk Ideas 15 Easy Lovely Work Station
A desk is an important furniture at home, especially for people who want to write their tasks comfortably. No matter what they are  – professional writer services work tasks, homework for students or just a place to do journaling, the desk is a must. Desks can be placed inside a bedroom or an office, but can also be a great addition to any small space that a person chooses as a work or study station. If you are looking for cheaper options for desks, here are DIY desk ideas you might want to work with.
1. Rustic Distressed Wood DIY Desk Ideas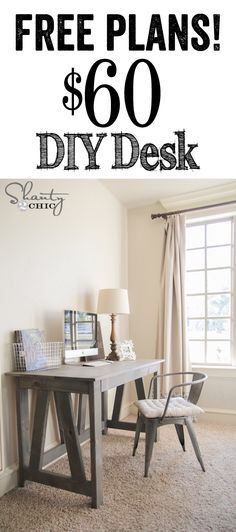 The best place for your computer or laptop is this easy diy wood desk that can be made with no more than $60. After you done it you can add on top of it what you need more for a work station.
2. Cheaper Option for a Wider Desk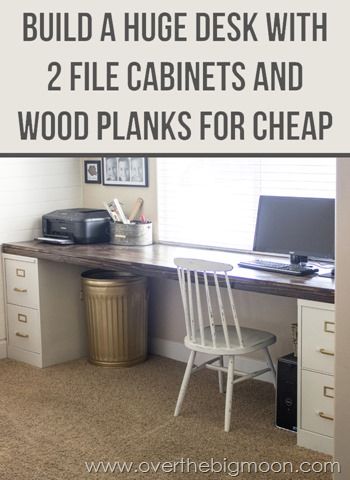 Creating a desk need not be sophisticated, but can look like just as sophisticated, neat and useful as any pricier desks. Look at this wide desk made as easiest it can be made.
3. Divide an Old Desk for a Wall Desk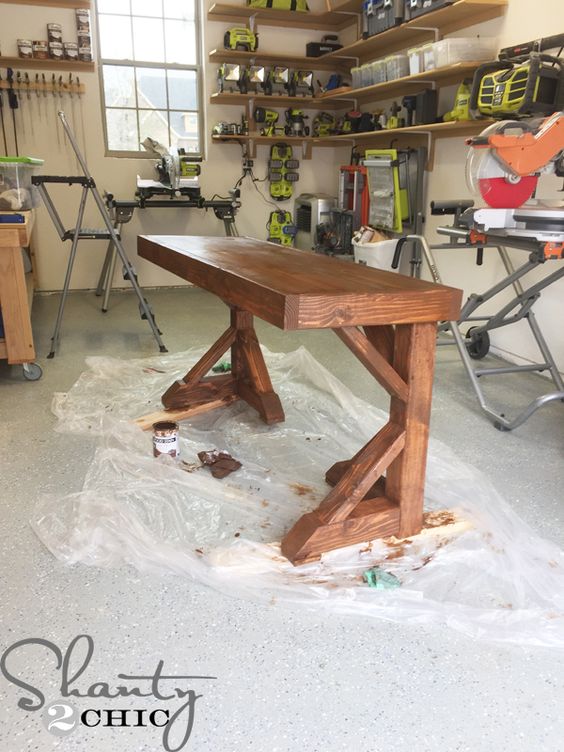 If you have been contemplating on throwing an old table, then think again. You might just be able to create a beautiful wall desk that can last for another few years.
4. Turn Old Cabinets to Twin Desks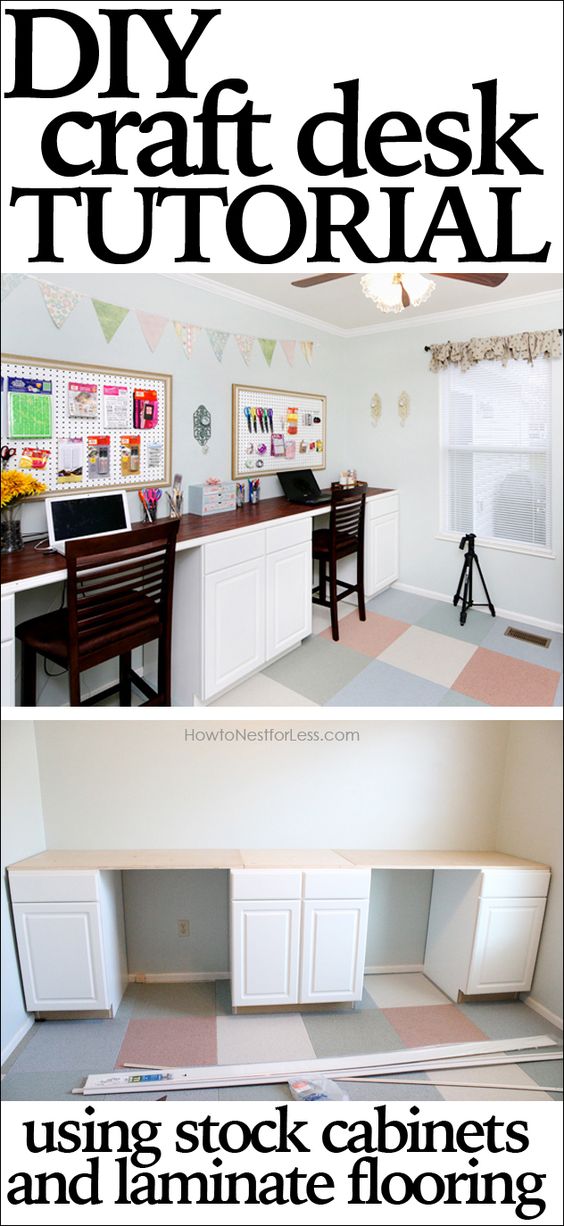 You don't need to be a professional handy man to create this amazing double diy desk so this project it the perfect thing for you. Using a couple of cabinets and some laminate flooring those can be transformed into the best work station.
5. Lovely and Chic Farmhouse Desk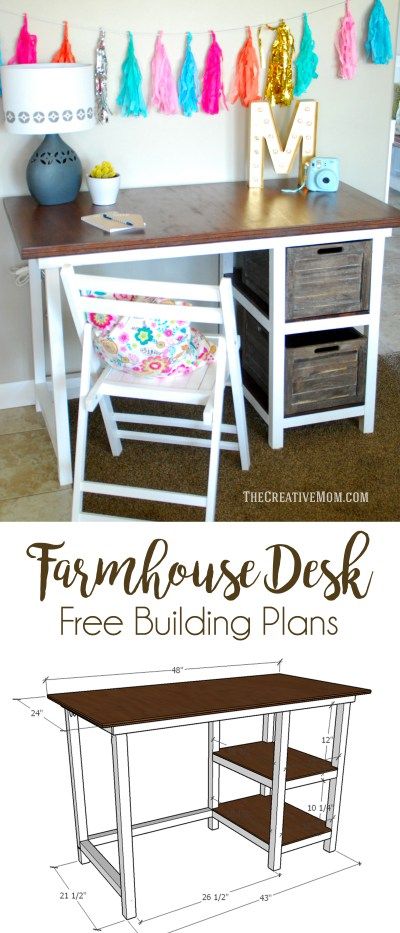 The easiest diy desk plan that can be perfect for those who like this farmhouse style. Follow this plan and at the end you create a chic work station.
6. Useful Crates for DIY Desk Ideas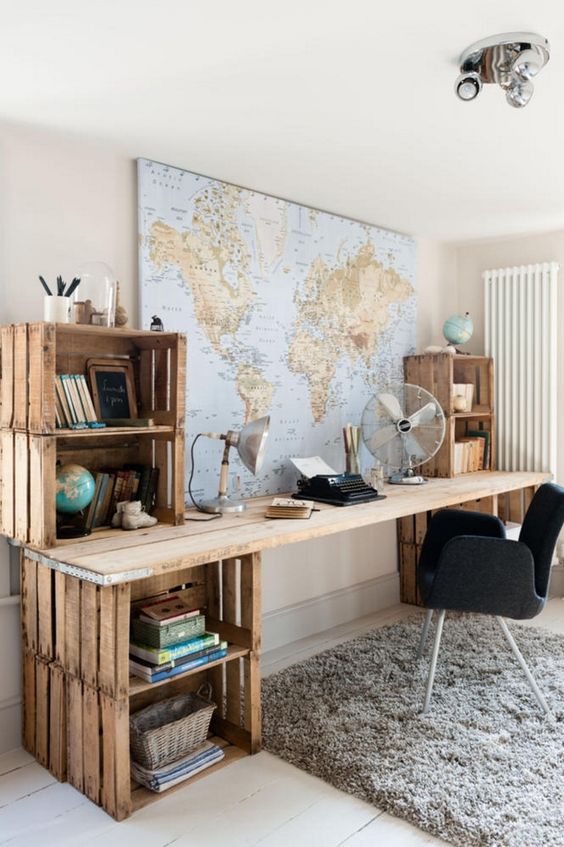 Crates are no longer a stranger in the DIY world. And every time crates are involved, you can bet you'll have an amazing furniture, just like this desk.
7. Pipe and wood for a Useful Desk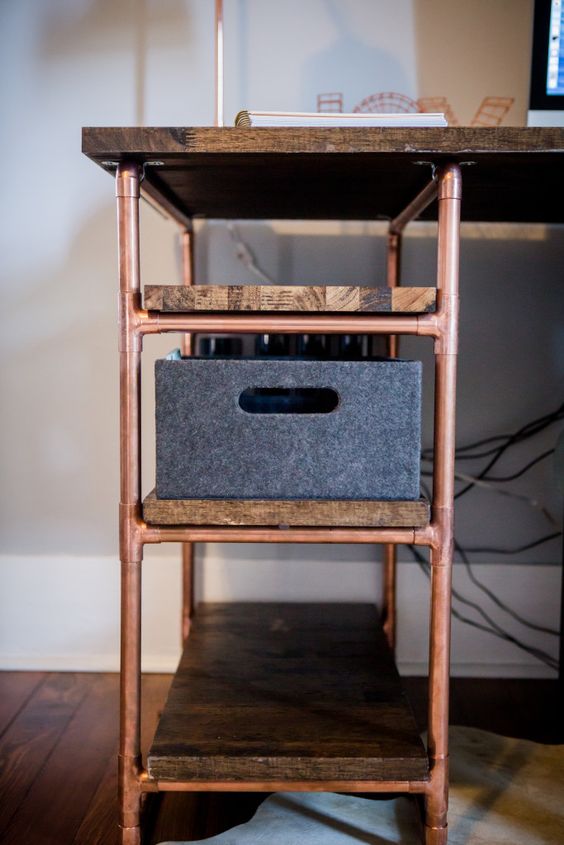 Check out this amazing diy desk where cooper and wood are combined into a nice work station. If you like this kind of industrial style you can be inspired from here.
8. L Shape Distressed Pallet Wood Desk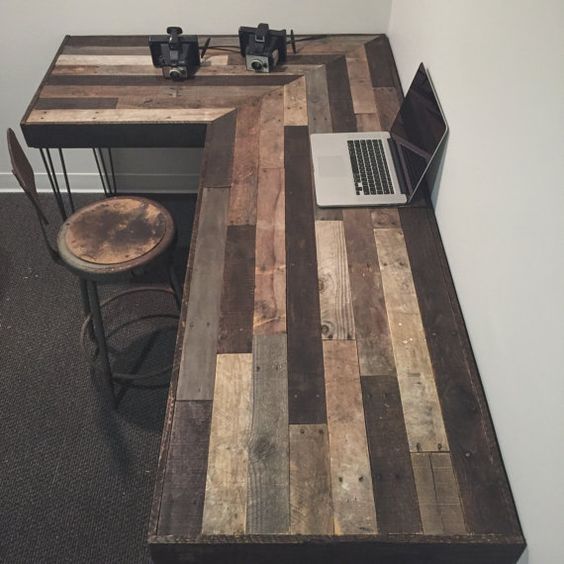 Pallet woods are what most DIY fanatics love because of its natural color and flexibility for almost every type of furniture. L shaped tables use corners effectively and provides more working space in an area.
9. Cheap But Definitely a Stunner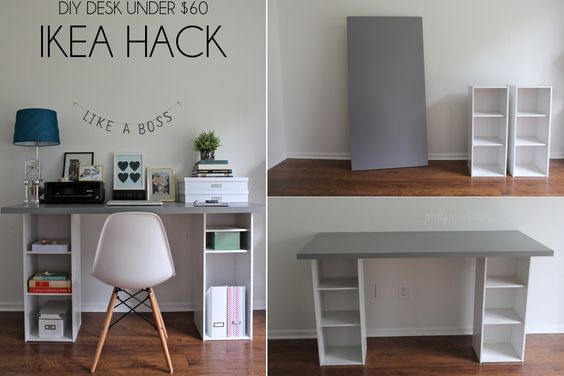 Ikea hacks is very common, and this idea is one of the many hacks you can actually do at home. By using imagination and basic carpentry, you get a desk that can last for years.
10. Reusing Bar Stools for DIY Desk Ideas

Before throwing your old bar stools look at this incredible idea for your diy desk. So if you need a quick, easy and cheap work station be inspired from here.
11. Lift-up the Fun With this Desk for Kids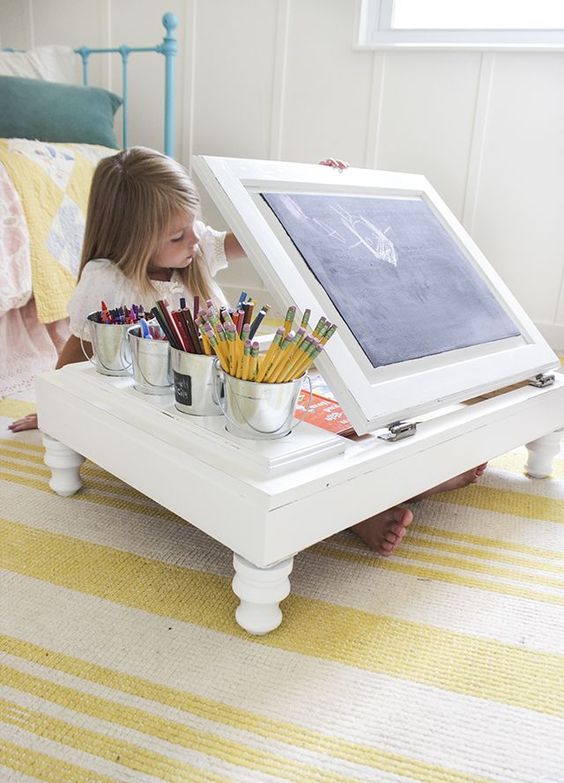 This reused coffee table with a lift and chalkboard top will be loved by your kids. It is a desk they can use for creating chalk art and school works.
12. Elegant and Easy Industrial Desk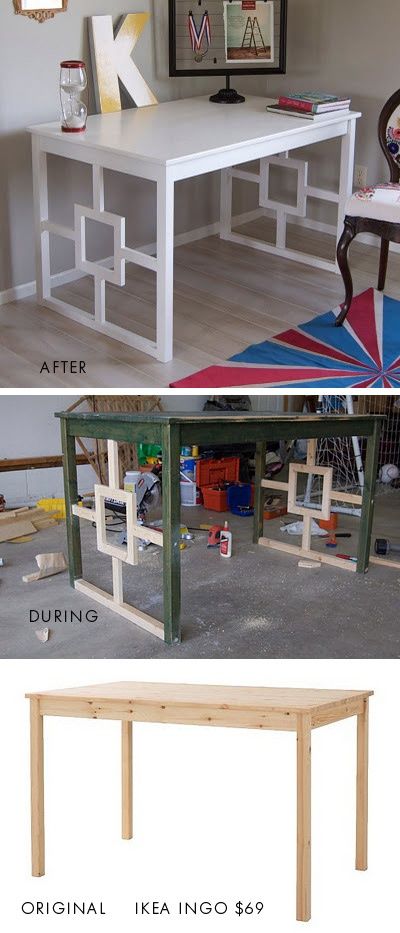 Transform a simple table into a useful work desk. By adding a few details, you get a desk that men and women would totally fall in love with.
13. Multiple Compartment Working Desk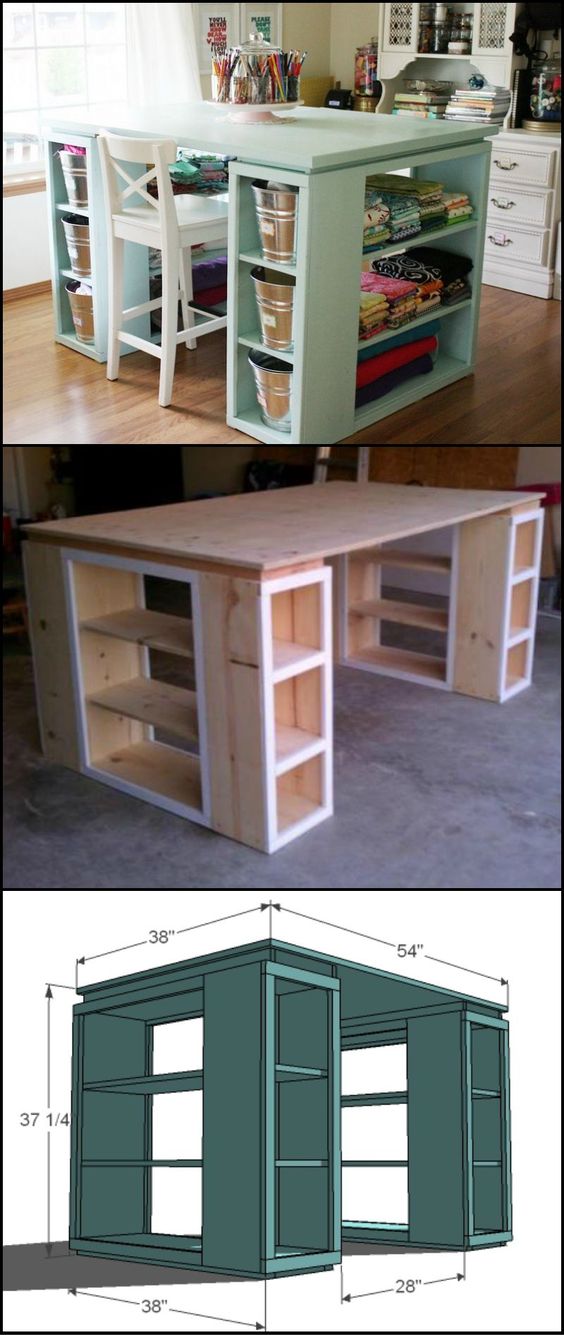 Need a lot of space into your work station look at this simple craft desk that can be a good idea for you.
14. Re-Purposing an Old Desk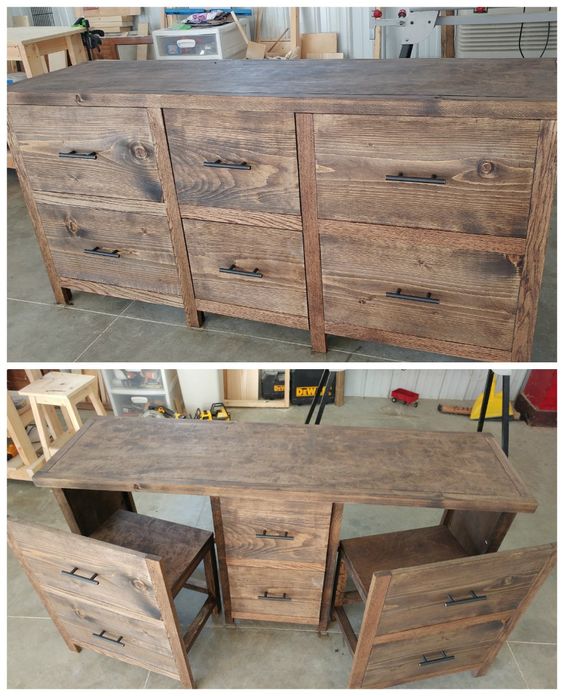 This DIY idea is perfect on creating a lovely puzzle for a desk. It's a creative way of making a desk.
15. Perfect Country Home Desk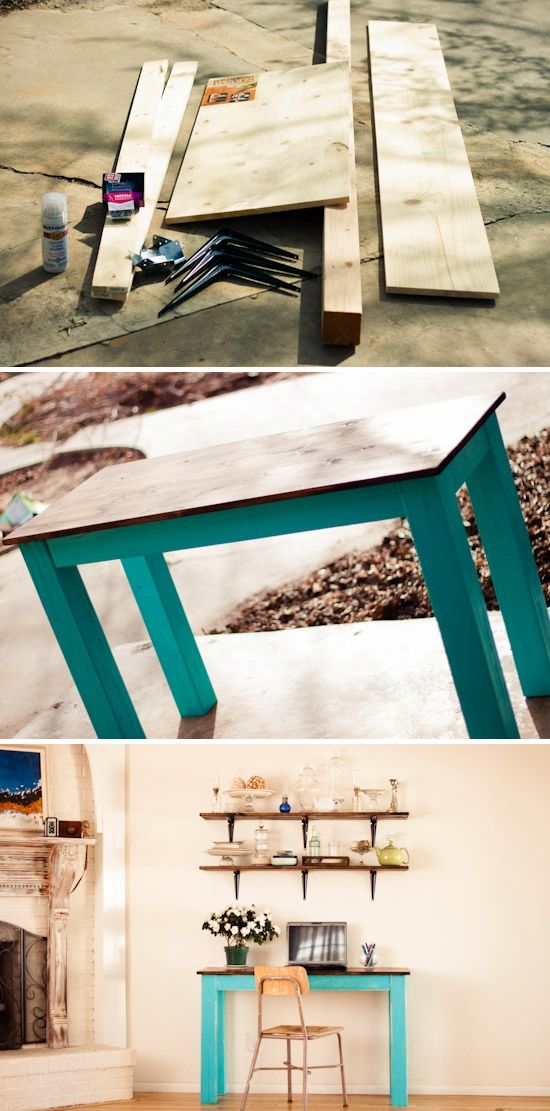 Simple but still stands out in a room, this teal DIY desk will definitely make friends become interested in making their own desk at home.