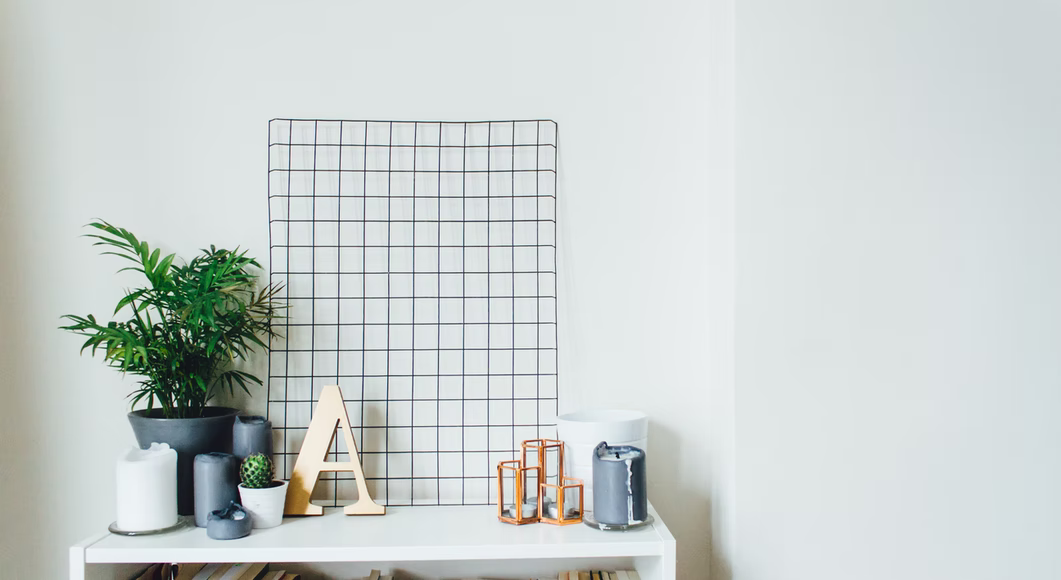 6 DIY Home Décor Ideas That You Will Love
When it comes to applying a new look to your home, you can simply go out and buy some items that will suit the style that you have already set up in the house. However, if you want to keep it economical and not spend a fortune on just a few changes while still improving the appearance of your house you should consider trying out some do-it-yourself home décor designs. Here are 6 easy DIY home décor ideas that will surely appeal to your senses and give a whole new look to the design of your house.
Clothing Racks
There is an easier and less expensive way to update the look of one's home by simply turning all those old clothes that you no longer use into modern-looking clothing racks. Now, this might sound like a task that requires too much effort but it is very simple and will not take more than 30 minutes from your time. As seen at HowtoHome, you can create a modern industrial style using plumbing tubes and elbow joints. All you have to do is to connect the tubes and elbows and then, turn them into a stylish clothing rack that you can proudly display in your home. You can use this for hanging clothes or you could simply use it as a coat rack.
Concrete Candle Holders
This is by far one of the most beautiful DIY home décor ideas that anyone can implement. Concrete candle holders are ideal for any type of weather and will add elegance to your rooms in a very subtle way. All you need for this project is some pebbles or rocks, cement mix, and water. Simply combine these substances in equal parts and pour the mixture inside your old mason jars or glass containers to create unique-looking candleholders. Concrete candle holders will not only look great with candles but also serve as attractive home accessories that will last more than just a lifetime.
Driftwood Mirror Frame
Another do-it-yourself home decor idea that will suit any type of room is to simply transform an old mirror frame into a driftwood mirror frame. This is a very simple project that requires very little time or effort but produces some amazing results. You can either buy some new driftwood pieces or collect them yourself to create your unique design for this project. All you need to do is glue the wood pieces on the back of your old mirror frame and then secure it on top of a desk or bedside table, for example, to serve as storage space and a gorgeous decoration element at the same time. You can also add some personal elements such as pieces of old jewelry or small figurines to the mix to turn this plain mirror into a real showpiece.
Book Page Wall Decals
This idea may seem complicated but it is very simple and does not take more than 15 minutes for its preparation. You should start by adhering to some paint-safe wallpaper on your wall. Once you have done that, you can simply cut out letters from used book pages and apply them with an adhesive eyelash glue on top of the wallpaper. This is a great way to add color and texture to your room while turning this design into a unique piece of home decoration that will suit any type of interior design style. The best part about decorating walls with book pages is that you can easily create your one-of-a-kind design by simply choosing the right font and words, so this project does not look like something out of a DIY home décor catalog.
Faux Concrete Tabletop
You can also create your very own DIY home décor ideas by using easily accessible materials such as concrete. All you need to do is mix cement with water until it has a creamy consistency similar to yogurt and then pour it over a table for example. After that, you should simply wait a couple of minutes for the mixture to turn into a solid state and then use a sander or brush to reach an even surface. You can either let the tabletop dry overnight or speed up the process by placing the item in front of a fan. This DIY home décor idea will require some patience but will be worth all of your time and effort since this tabletop will offer elegance and uniqueness to any interior design style. You can recycle old coffee table tops and turn them into a unique centerpiece for your living room.
Tiles Table Runner
This last DIY home décor idea is perfect for those who love flowers and the outdoors as much as I do. All you need to create this tabletop design are tiles, pebbles or rocks, glue, and flower stems. The process is not complicated at all because all you have to do is peel off the back of each tile and apply it on top of a table with some adhesive glue. Afterward, you should simply add the pebbles or rocks in between these tiles to combine everything into one piece that will look amazing once dry. You can then cut the flower stems into small pieces and stick them deep inside a vase filled with water, so they will stay fresh and beautiful for longer.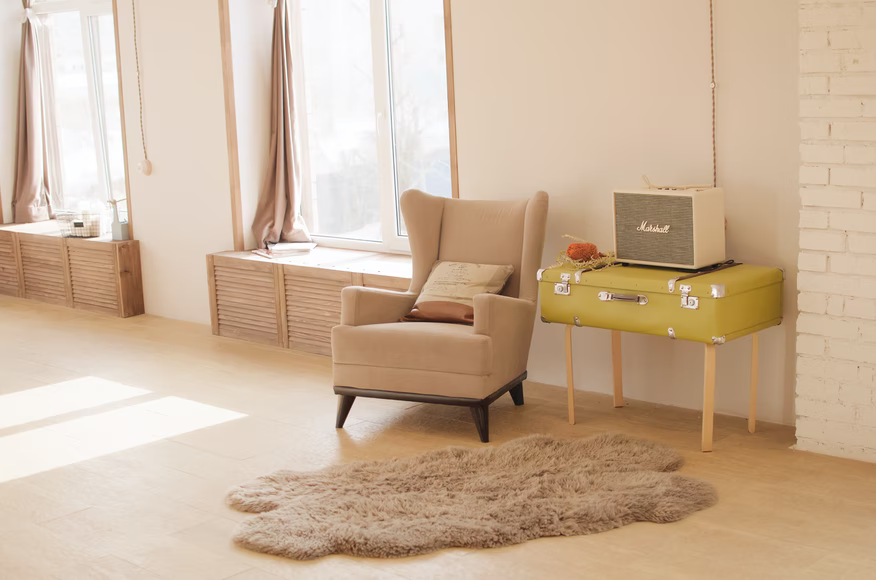 These unique and simple DIY home décor ideas will suit any type of room. They require no special skills, they are budget-friendly, and they produce amazing results after a couple of hours or days of work. Just choose the one that interests you the most and start working on it today to add a special touch of creativity and beauty to your interior design style