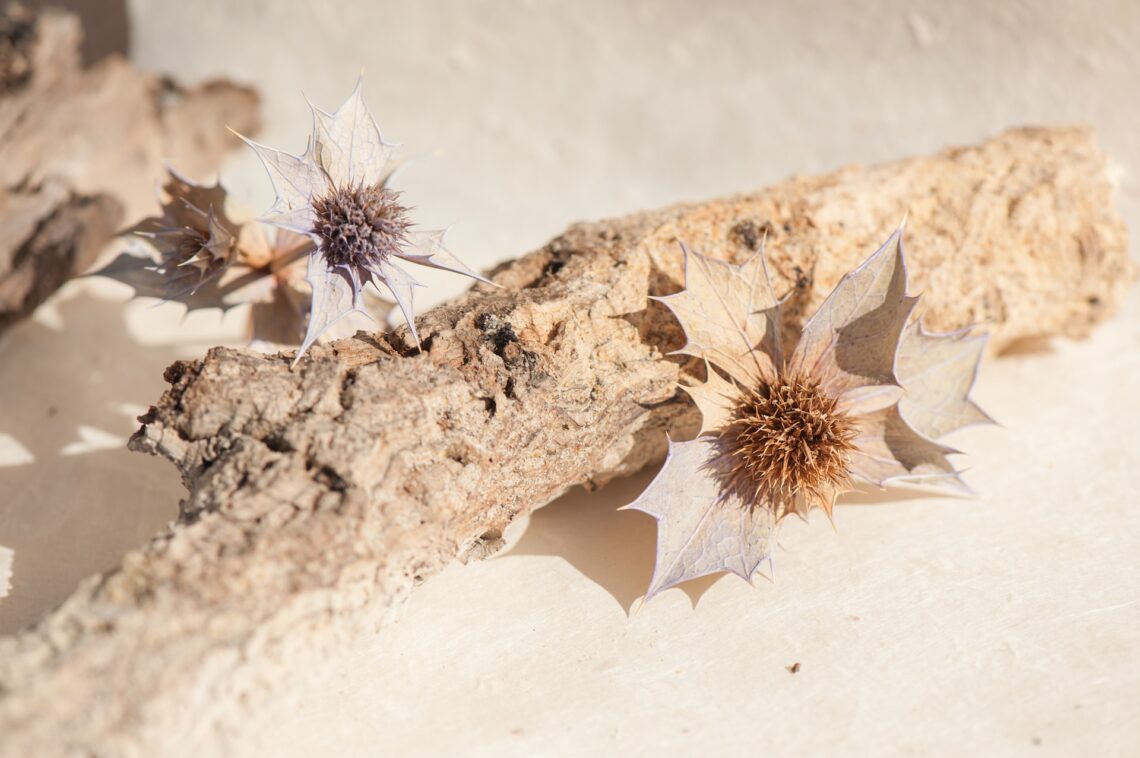 What Are Some Good Ideas for a DIY Bouquet Made of Wood Flowers?
Your wedding day is the epitome of romance, a celebration of love, and an occasion that deserves nothing but the best. And what could be more beautiful than a bouquet that has been crafted with your own two hands? A bouquet that reflects your unique style and artistic spirit, one that will be a lasting reminder of your special day?  If you take pride in personalizing your surroundings and want to infuse your unique flair into every aspect of your life, then a DIY bouquet is the perfect choice for your special day. A wooden bridal bouquet offers endless possibilities. It is versatile, cost-effective, and can easily be paired with any clothing accessories, making it the perfect complement to your wedding attire. But where do you start, and how do you create a wooden bouquet that genuinely captures your vision? Let's find out together on the following pages: 
Use Your Imagination
The first step is to let your imagination run wild. Think about the colors, textures, and shapes you love and envision the bouquet of your dreams. Afterward, gather all the materials you'll need and bring your vision to life. From diverse wood strains to embellishments like ribbons, laces, or fresh flowers, all the accessories or tools you can think of can lay at your fingertips, ready to transform your vision into reality. Once you have all the materials ready, take a deep breath and envelop yourself in the joy of creativity. It's an opportunity to relax and be transported to a world where only you and your DIY bouquet exist, a sanctuary where you can escape the stresses of planning a wedding while letting your artistic spirit soar.
As you work, pay attention to the details; let your intuition guide each cut, each brush stroke, and each embellishment. The result will be a wooden DIY bouquet that is beautiful and infused with your energy, bringing you back to the happy memories of your special day every time you see it. You shouldn't be afraid to let your creativity take over. Building your DIY bouquet can be an enriching experience that will make your wedding day even more special. You should embrace the opportunity to infuse your unique flair into every aspect of your wedding and create a bouquet that is truly one of a kind.
Save Serious Money
Weddings are a beautiful celebration of love and commitment but can also be a source of stress and financial burden. With the average engagement ring costing $5000 and wedding planning often exceeding thirty thousand dollars, it's essential to be mindful of your budget while making your special day unforgettable. And one of the best ways to achieve this balance is by designing and personalizing your wooden bridal bouquet. 
Wedding planning can take, on average, between six to twelve months, and during this time, a plethora of decisions need to be made in a reasonably short time frame. The process can be overwhelming, from choosing a suitable venue to selecting the right color scheme. However, decorating the wooden bridal bouquet and designing the wedding arrangements can be some of the most rewarding aspects of the planning process, and it can help you relax while the big day of your dreams is slowly approaching.
Draw Inspiration from Many Sources
To create a wooden bridal bouquet that is both beautiful and budget-friendly, it's essential to think outside the box. Adding a touch of greenery can bring out the natural beauty of the wood and give your bouquet a fresh and lively feel. Ferns or eucalyptus leaves are great options to consider. Combining flowers of different colors and sizes can create a unique contrast and add an element of surprise. To add a touch of elegance, consider combining your wooden flowers with fresh flowers, creating a bouquet that blends both worlds.
Designing and personalizing your bouquet may take time and effort, but it can be one of the most rewarding aspects of wedding planning. Not only can it help you save money, but it also allows you to inject your unique personality and style into your special day. Designing a wooden bridal bouquet from scratch could let your imagination run wild and help you find inspiration for the other aspects of the bridal ceremony that still need to be finalized. However, it's important not to let the stress of the occasion get to you. This is your day, and your bouquet should reflect you and your love story, not the sleepless nights you spent perfecting all the ceremony's details.
Enjoy the Most Incredible Day of Your Life 
As you embark on the journey of planning your wedding, it is vital to keep in mind that this special day should reflect your personality, style, and love story. Every detail, grand or subtle, plays a role in creating a truly unique and unforgettable occasion. However, it would be best if you didn't plan it alone. One of the ways to make your wedding day extra special is by involving your family and close friends in the arrangement process. Their advice, support, and presence will be invaluable in creating a celebration that holds deep meaning and will remain etched in your memory forever.
As the day unfolds, you should allow yourself to embrace and savor every special moment spent alongside the partner of your dreams. Pay attention to the little details, as they can imbue the occasion with intimacy and make the day about the love shared between you and your loved one. Handwritten notes, personal objects hidden in your DIY bouquet, secret songs, or signature cocktails can gently remind you of your unique bond. These personal touches will infuse the day with a drop of personalization and make your partner feel genuinely blessed on your special day. But above all else, remember to have fun. Your wooden bridal bouquet will make you shine alongside your soulmate, and the light reflected in their eyes will make every moment leading up to this moment worth it.
Photo by Elena Joland on Unsplash