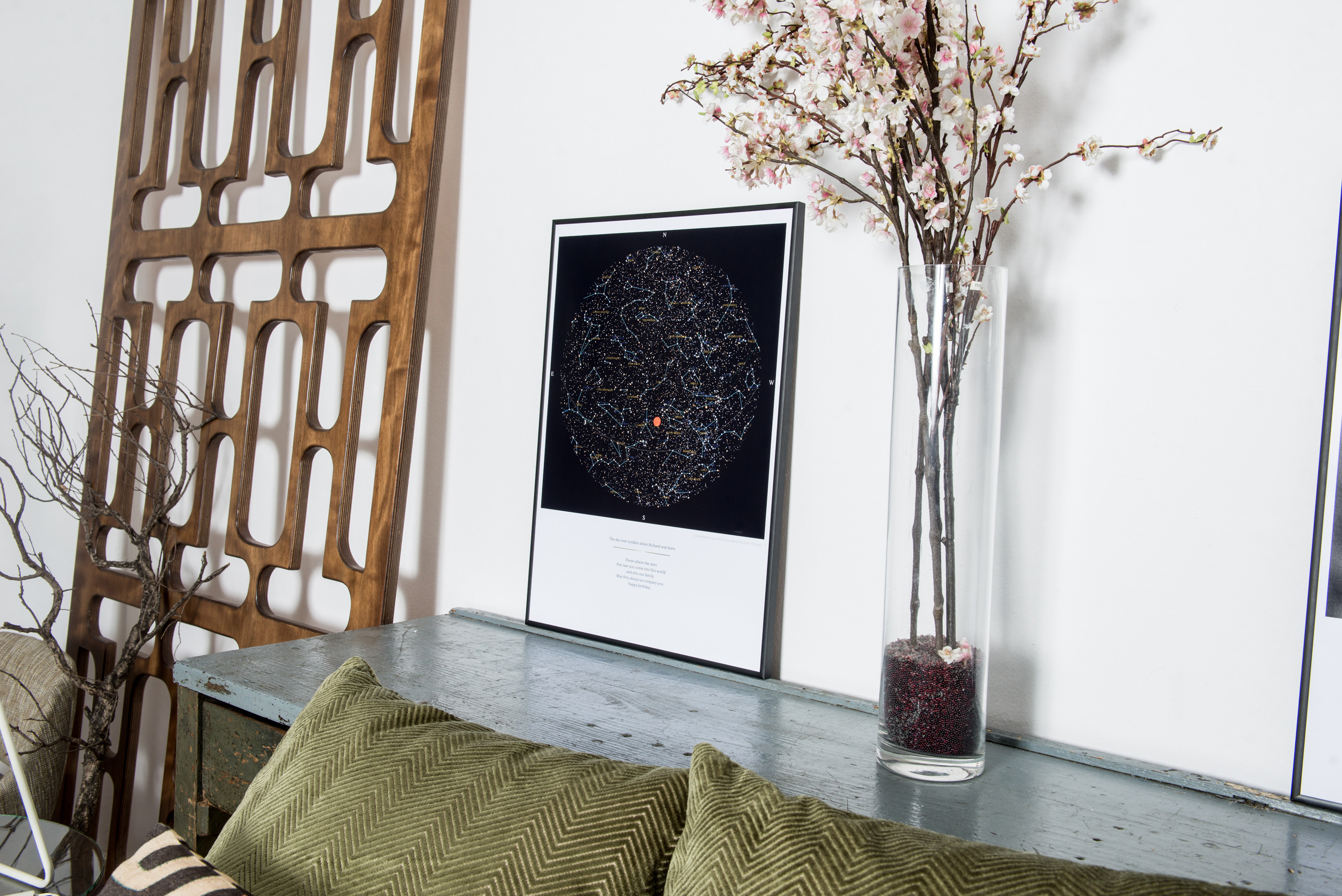 An Unique View Of The Stars From An Exact Place And Time: Custom Star Map
Here's a pretty amazing gift idea: a totally unique piece of wall art that is completely personalized and pinpoints an exact place – anywhere in the world – and an exact moment in time. A custom star map does just that and is therefore a brilliant way of celebrating a special occasion or commemorating a treasured experience.
You will fall in love with these maps because they make the most brilliantly personal gifts. You could give them as gifts to a friend you go travelling with to remember the place you had stayed on your last night, or to a couple to celebrate their engagement (you'll need to find out exactly what time he proposed, which they might think is slightly strange!) In each case, the recipients will probably be taken aback by what a special present it is. You could give one to some friends to mark the minute their long-awaited first baby makes an appearance! The possibilities are endless – there are so many occasions that could be marked this way. The place two people meet, a marriage starts, a baby is born, an adventure begins… The moment a couple says, "I love you" or a life-changing decision is made or a journey ends… The wonderful thing about this present : it's so fabulously precise!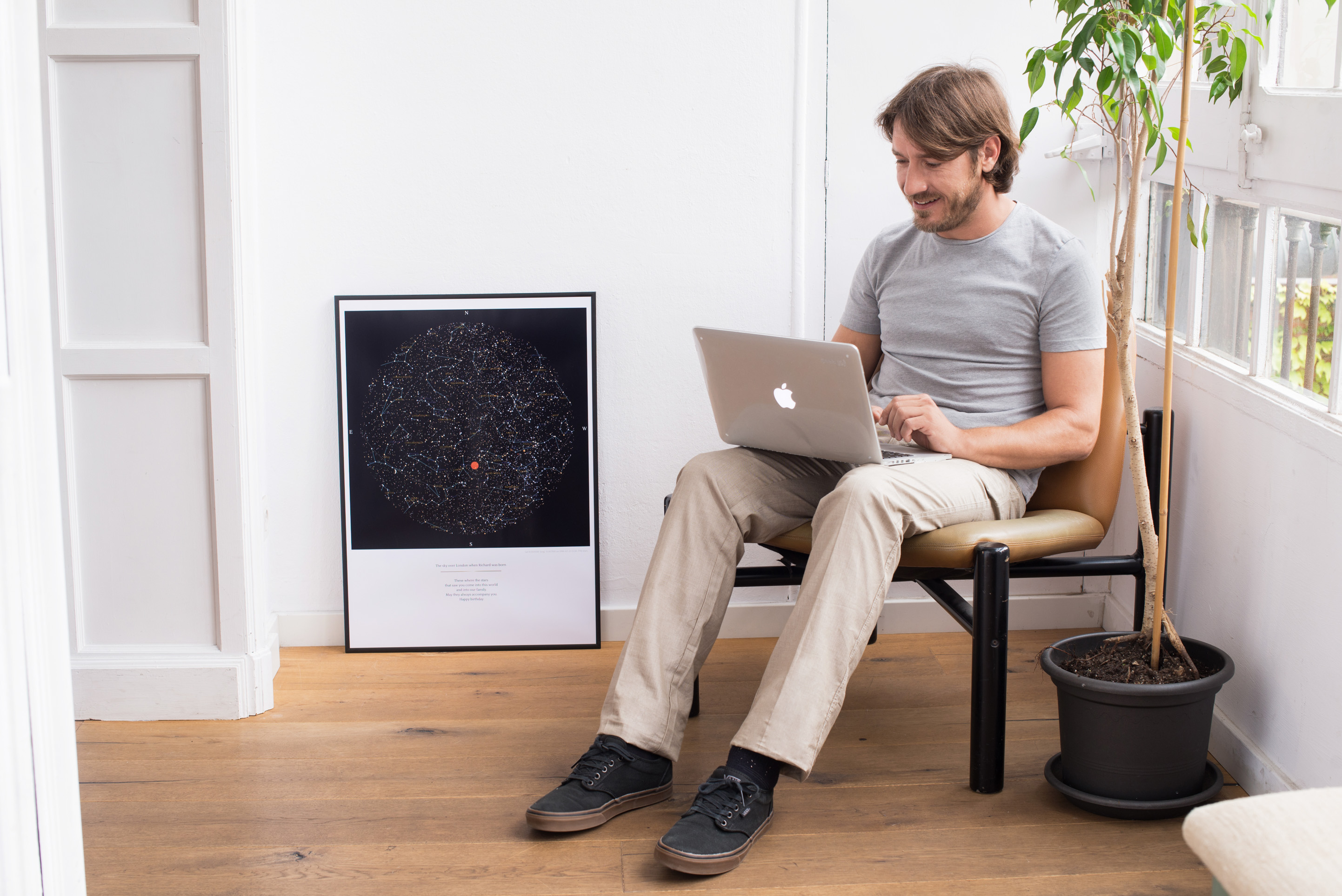 The beauty of a customized star map is that, by selecting the place and time, the map that is generated is completely unique – no two maps will ever look the same. You can also choose whether to include an explanatory caption and whether to show the names of stars and constellations or to simply show the stars themselves. This means that you can really control the style that is created: from a piece of art that almost looks like a photograph to a more scientific design with lots of detail and information.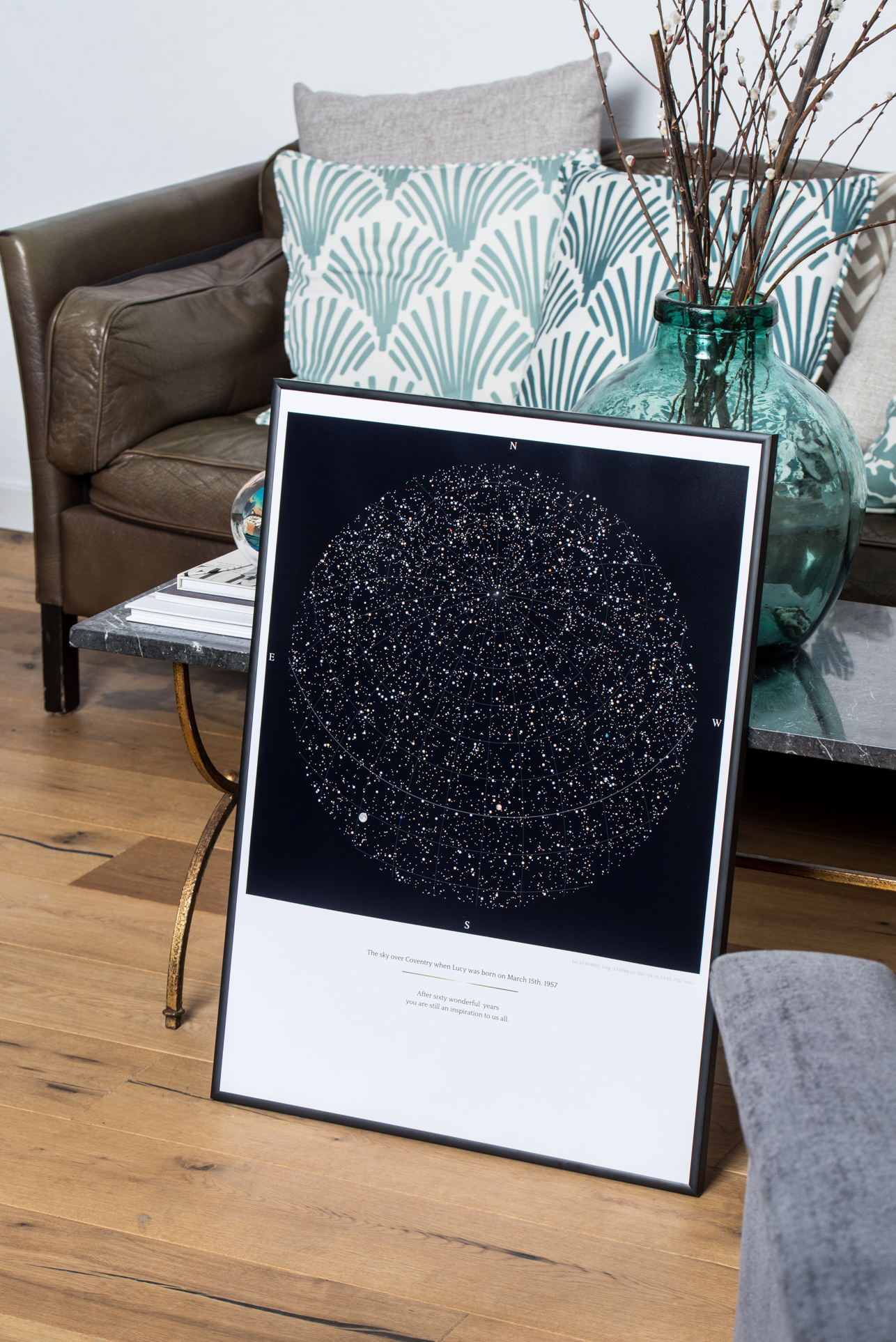 If you were to display a star map in your dining room it would be such a talking point with your dinner guests. It could honour a poignant, funny or exciting moment in your life and everyone that visits is likely to ask about it! It's a lovely way to share a special story with friends. You could download the image file and get it printed yourself if you wanted to be sure that it would be the right size to fit a frame that you already have, or you could buy the printed version in various sizes on very high-quality paper.
The incredible thing about these maps is that every single one is totally different! By setting the parameters – the date and time (to the minute!) and the location – you dictate the exact view of the sky that is presented. You could even choose a future view of the sky! Up to 8000 different stars will be shown, in different positions, with accurate colours and sizes. It really is mind-blowing.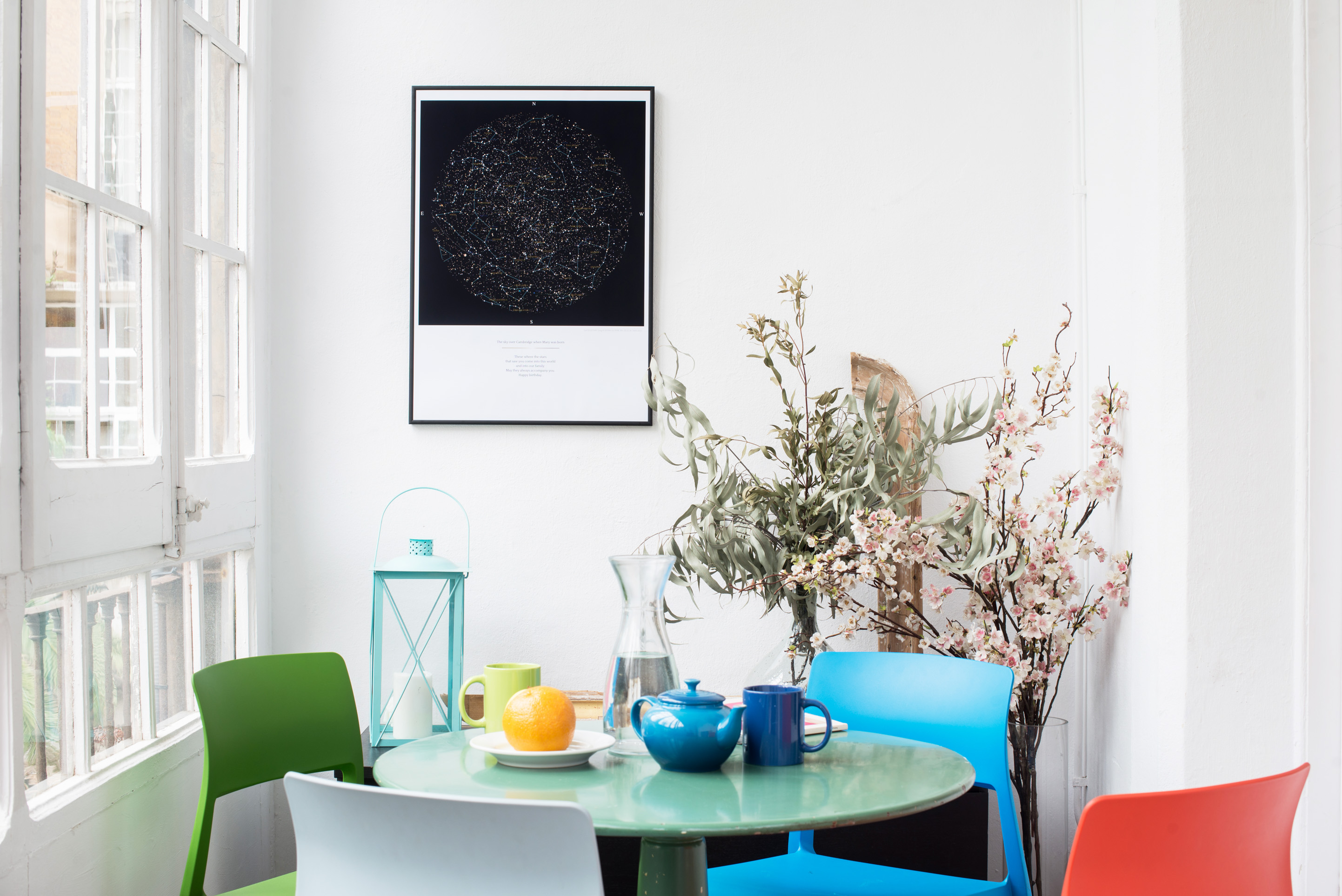 These maps deserve to be hung beautifully on the wall. They look great in a wooden frame but would look equally stunning in a clean white frame, or simply displayed on a large piece of white mount board. The picture speaks for itself so you don't need a particularly ornate or fancy picture frame.
The sky above us is changing constantly and will never look exactly the same again. We can capture it as it looks right now or as it looked at a special moment. It's a lovely way to cherish a memory as well as creating a beautiful piece of wall art that is certain to be a talking point with guests who visit your home.