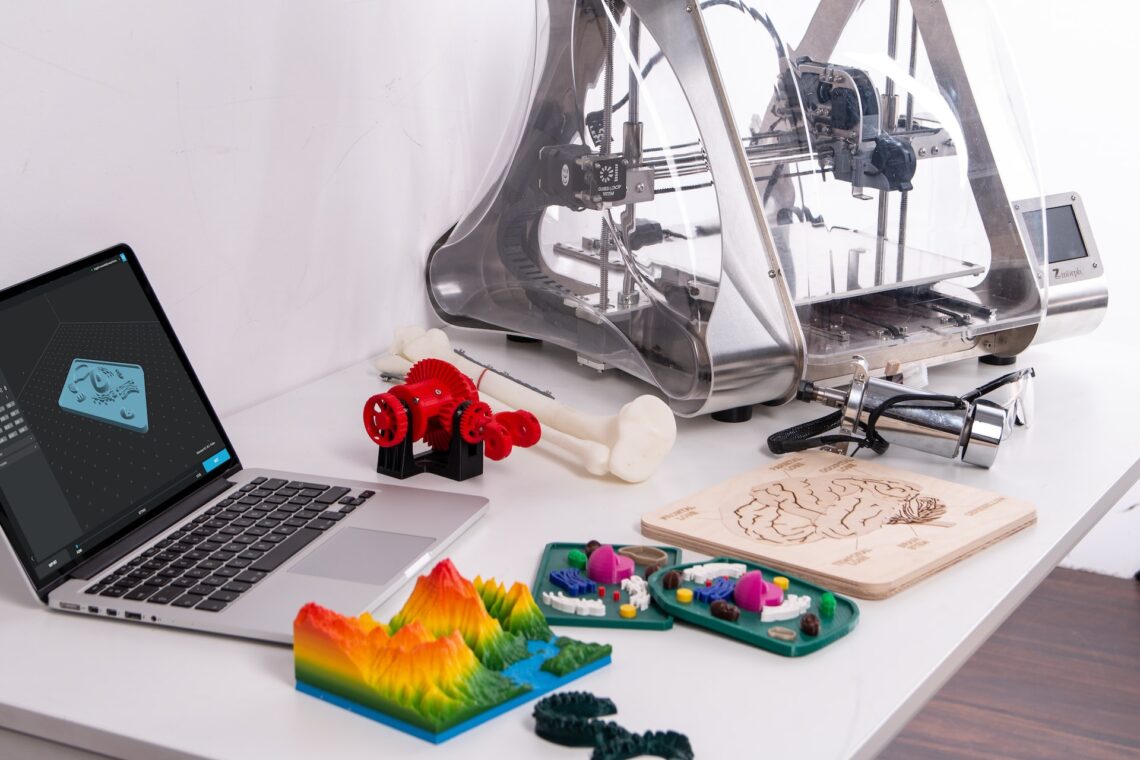 The Advantages of CNC Machining for Your Home Interior
CNC machines are far from being a novelty, as they've been used in many industries for years. Still, it's a technology that continues to develop and find new applications. Therefore, it's no surprise that it's becoming more frequently utilized to bring various interior design ideas to life. Some people may find it astonishing how something that used to be accessible only to large construction companies is now at everyone's disposal. You no longer need to work in a place supplied with products from a CNC turned parts factory to create a few decorations for your living room. On top of that, there are plenty of CNC machining services that you can easily find online.
All these innovations mean that you can give your interiors a sleek and modern look with the help of techniques like waterjet cutting, CNC milling, or sheet metal fabrication. Let's explore how CNC technology can help transform your home interior.
Producing Unique Items at a Low Cost
Previously, many designers used to produce only a limited number of items as a part of their interior design collection. Due to their complexity, the projects were challenging to create and often had to be manufactured by hand.
Because of this, not everyone had access to unique designs. Instead, most people had no choice but to buy generic and mass-produced items, which often came with a high price tag.
These days, CNC machining services are widely available, making it much more manageable for regular people to find businesses that can turn their dreams about a beautifully-decorated interior space into reality. All you need to do is send your sketch or a digital file with the design, talk with the service provider about the details, and wait for them to handle the rest of the process.
Usually, the cost of CNC machining is given as an hourly rate. The amount you will have to pay will depend on the business you choose to work with and the design. If you find an attractive offer, you can save a lot of money and get a one-of-a-kind item at a fair and affordable price.
Access to Various Materials
Another advantage of CNC machines lies in their versatility. The number of materials they can work with is genuinely mind-boggling.
In the past, metals like aluminum or iron were off the table for most projects. Beautiful exotic woods also posed a great challenge for those who wanted to carve complex designs into them. This situation was incredibly limiting to those with brilliant ideas who lacked access to the right technology.
Today's advanced CNC services make working with various materials virtually effortless, as the machine does everything. You only need to supply the services provider with the right design or even have someone create it based on your tips.
For instance, CNC machines make working with wood such as Brazilian Cherry or Australian Cypress much easier. Manufacturers can program them to carve out intricate geometric shapes and scenes taken straight from nature.
Since it doesn't have to be done manually, the finished item is not as expensive, and you can have beautiful and functional pieces of art in your interiors for a relatively small price.
Easier Production
CNC machining also simplifies the production of unique interior design elements. Thanks to how fast and rapid it is, there's no need to plan for weeks in advance just so you can get a custom item created according to your detailed instructions.
Depending on the service provider you work with, it can take just a few days to deliver the required element to your doorstep. Of course, intricate design and shipping time can make this process a bit longer.
Wide Availability
You don't have to search far and wide to find a CNC services provider. Plenty of companies are advertising their services online — all you need to do is determine which one you want to work with.
It's always a good idea to do some research and ask around first, especially if you don't have much experience with CNC machines. To find trustworthy and reliable companies, read Google reviews and visit Facebook groups or forums dedicated to interior design or those run by CNC technology enthusiasts. Ask questions, look for recommendations, and gather as much information as possible before choosing who to trust with your designs.
Unparalleled Precision
CNC machines can already handle incredibly complex projects, and they are only expected to become more advanced in the future. It's a technology that's becoming increasingly accurate by the day.
State-of-the-art CNC machines can now produce elements with smooth curves and perfectly finished surfaces that don't need any additional work once they're out of the machine. It allows for creating stunning items that you can proudly display in your interiors.
CNC technology can also be combined with 3D printing, making the possibilities for creating modern design virtually endless. The industry itself is also changing thanks to inventors introducing new ideas. All of it makes it possible for people to use CNC machines for a greater variety of projects.
In Conclusion
CNC machining is a technology that's been around for quite some time, but it's still developing and improving. Thanks to this, it's now possible to incorporate it into many projects, including interior design. With the help of CNC machines, you can easily create custom-made furniture, accessories, or even wall decorations. Getting your hands on unique, one-of-a-kind items has never been this easy and affordable.
CNC machines also grant you access to various materials, and you can find CNC service providers with little effort. The future of CNC machines certainly looks bright, and there's no reason why you shouldn't be a part of it!
Photo by ZMorph All-in-One 3D Printers on Unsplash