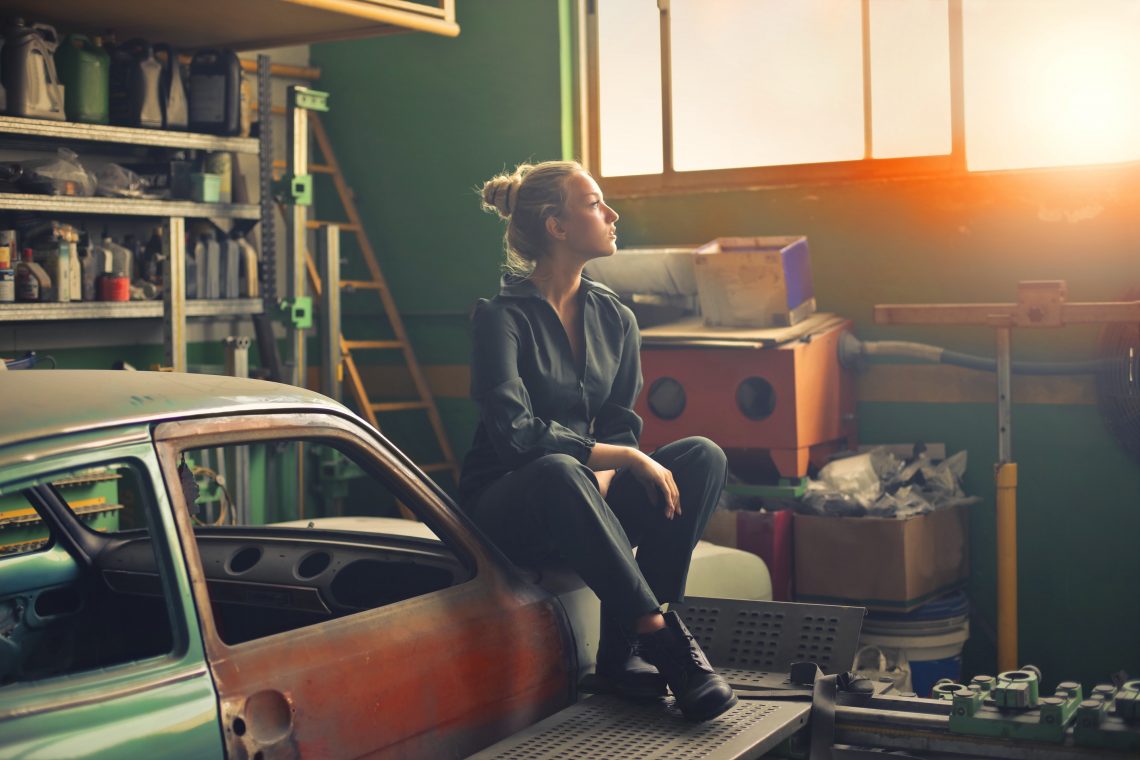 How To Convert Your Garage Space Into A Living Space
Converting a garage is something that's hugely popular with homeowners in the UK, as it is one of the most cost-effective ways to add value to a property. Curious about garage conversions? Here's everything you'll need to do if you are planning to convert your garage into a new living space.
Do you need planning permission?
First of all, you should check whether you need to obtain planning permission before going ahead with your garage conversion. If all the work is internal and you aren't doing anything to alter the exterior appearance of your property, you should not need to get planning permission. However, if you live in a listed property or conservation area, then converting your garage may require permission. If you are in any doubt at all, or simply want peace of mind before you begin, then reach out to the relevant local authority for advice.
Think about the space
Got the green light to proceed with your garage conversion? Great! It's time to think about what you want to use the room for. Lots of property owners use their converted garages as additional living space. Perhaps you'd like a dedicated playroom for your children? Or a place to kick back in front of a big screen and watch your favorite movies? Or maybe you would like to have an area where the whole family can hang out? Whether you want to use your space for rest and relaxation or as a place to have fun, taking the time to think about what you want is key.
Knowing exactly what you'd like to do with the space before you start will help you plan your garage conversion properly. The contractors who perform garage conversions at escobuildersinc.com know that figuring this out is one of the most important steps in the process. Planning the space right before you begin the project will give you a clear vision of what you are trying to achieve and make sure that you are all on the same page.
How much of your garage should you convert?
A lot of people wonder if you have to convert the entire garage or if you can leave part of it how it was originally. The answer depends on the size of your garage. A single garage will benefit from a full conversion, as you won't get enough space for a new living area if you don't utilize every part of the available floorplan. However, if you have a double garage, you can be a little more flexible. Some property owners choose to convert half of their garage and leave the other. The result? Additional living space for your home, but still with the off-road parking that any potential buyers will love!
Have your garage professionally assessed
It's really important to take a good look at the build quality of your garage. For this, it's essential that you work with a specialist garage conversion company. If yours was built in the last 25 years, chances are converting it will be a straightforward process. However, older garages can be in poorer condition and could feature asbestos. That doesn't mean that they can't be converted! With a team with the correct knowledge and practical experience, most garages can be totally transformed. Some may just take a little longer than others; but that's something that's more than worth the peace of mind you'll have.
The final stages
Last but not least, you should think about things such as level access, heating, insulation, and if something such as a boiler will need to be moved. After that, you can start planning how your new living space will look! You can find some great inspiration on social media, and if you work with an experienced garage conversion company, they will be more than happy to show you photographs of their completed builds to give you some ideas.
What are you waiting for?
Turning your garage into a new living space is one of the easiest ways to add value to your home, and it's becoming more and more popular with property owners across Essex. If you've been thinking about it, why not get the process started today? In no time at all, you could significantly increase the living space in your property.
Photo by bruce mars on Unsplash