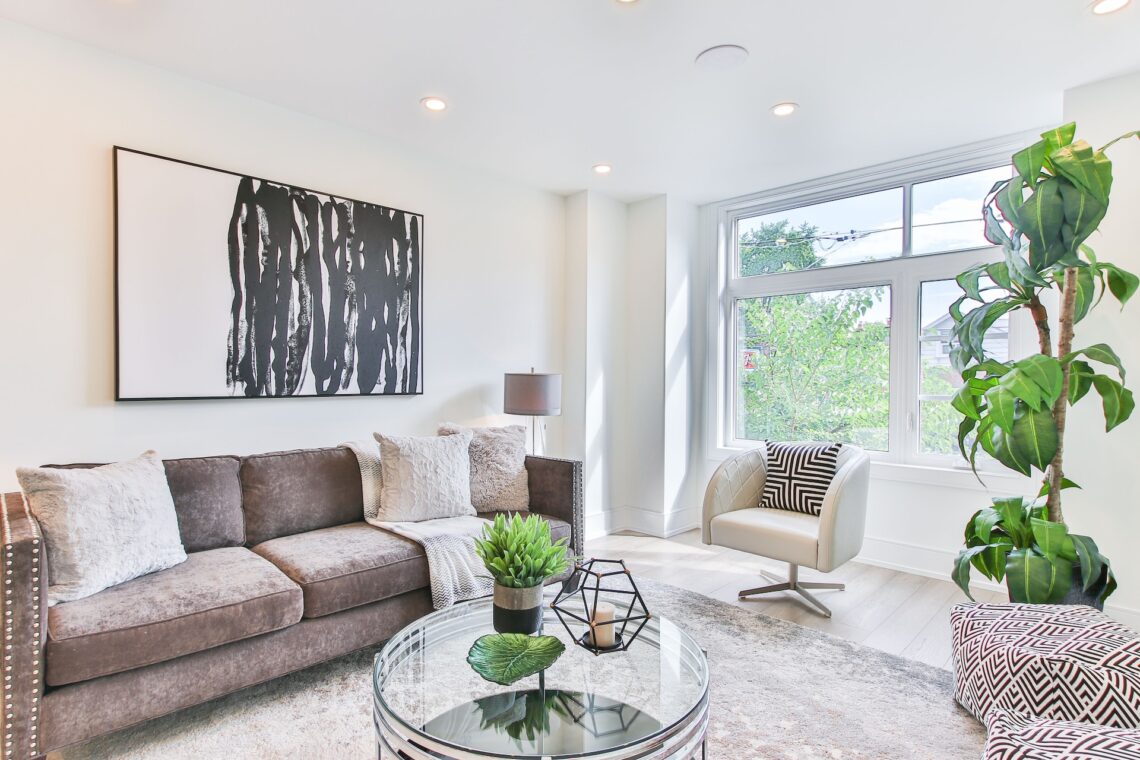 7 Timeless Renovations That Add Charm and Character to Your Home
Renovating your home is no easy feat, but it is a great way to add charm and character to your living space. Whether you want to create an idyllic country cottage or modernize your kitchen, there are certain timeless renovations that will stand the test of time and provide value for years to come. In this blog post, we explore some timeless renovations that you can make now in order to enjoy a more beautiful and unique home later. By analyzing design trends from the past as well as what's popular today, we have compiled a comprehensive list of renovation ideas – from countertop upgrades to exterior paint colors – that will help bring out the best in any property!
Install French patio doors
French patio doors are a great way to bring in natural light and create a sense of openness to your home. Whether you're looking for something traditional or contemporary, there are many options available that will add charm and character to any living space. Find French door installation services and start enjoying the extra natural light and fresh air that this type of door provides. You should also consider adding a deck or patio outside the doors for a beautiful outdoor living space! This type of renovation not only adds value to your home, but it is also timeless and will last for years to come. It's a great way to make your home stand out from the rest and create an inviting atmosphere.
Replace outdated hardware
Bringing a touch of vintage charm to your home can be the perfect way to add character and personality to your living space. If you feel like your home is lacking a certain old-world charm, consider replacing your outdated hardware with vintage pieces. Doorknobs, drawer pulls, and cabinet hinges are items that people often overlook when it comes to home décor, but the right pieces can truly transform a room. Imagine antique brass handles on your kitchen cabinets or an ornate crystal doorknob on your front door. These small details can make a big impact and transport you back in time while adding style and unique beauty to your home. By replacing your old hardware with vintage styles, you can add character and charm to any room of your home.
Hang a statement mirror above the fireplace
A statement mirror hung above a fireplace can instantly elevate a room's aesthetic with a classic touch. The reflective surface of the mirror can amplify the flickering flames, filling the space with warmth and light. Not only does it add an element of sophistication, but it can also make the room appear larger and more inviting. Whether you're going for a minimalist or more ornate design, a statement mirror is a versatile piece that can work with a variety of styles. So go ahead and add some sparkle to your home with a statement mirror that's sure to impress.
Install plantation shutters to add an extra layer of warmth and privacy
Creating a cozy and private atmosphere in your home is essential for relaxation and comfort. One way to achieve this is by installing plantation shutters. These stylish window coverings not only add a touch of elegance to your decor but also provide an extra layer of warmth and privacy. Plantation shutters are great at keeping out the cold and unwanted attention, meaning you can enjoy the warmth of your home without worrying about peeping eyes. So, if you're looking to enhance your home's ambiance, installing plantation shutters is the way to go.
Update the kitchen with open shelving or floating shelves
If you're tired of traditional bulky cabinets taking up too much space in your kitchen, it's time to consider a modern, sleek update. Open shelving or floating shelves are becoming increasingly popular for their ability to create an airy and open feel in the heart of your home. Imagine displaying your beautiful dishware and cookbooks on a clean, minimalist shelf for all to see. Not only will this type of shelving make your kitchen look more spacious, but it will also encourage you to keep your items organized and easily accessible. With open shelving or floating shelves, you'll have no trouble finding what you need while also adding a touch of contemporary sophistication to your cooking space.
Add decorative tilework around the bathroom sink, shower, or bathtub
Transform your bathroom into a beautiful space by adding decorative tilework around your sink, shower, or bathtub. Not only does it add aesthetic appeal to your bathroom, but it also provides a protective barrier that helps prevent water damage to your walls. The endless options of tile designs allow you to add personality to your bathroom through patterns, colors, and textures. From bold and bright to subtle and sophisticated, the possibilities are endless. The addition of tilework is a simple yet impactful way to give your bathroom a much-needed facelift and create a relaxing, spa-like atmosphere in your home.
Install crown molding throughout the house for an elevated finish
Enhance the elegance of your living space with the installation of crown molding. This simple yet effective feature brings a touch of sophistication to any room, creating a seamless and polished finish. Crown molding adds depth and dimension to walls, making them appear taller and more luxurious. It's a subtle upgrade that can transform an entire home, giving it a regal and refined look. By installing crown molding throughout your house, you'll elevate its aesthetic and leave a lasting impression on guests. Experience the difference that crown molding can make and take your property to new heights of style and sophistication.
In conclusion, when it comes to updating a home's interior with a sense of vintage style, the sky's the limit. As mentioned in this post, there are many ways to add an element of classic beauty to old and outdated spaces such as replacing existing hardware, hanging statement mirrors, installing plantation shutters, adding open shelving or floating shelves, and introducing decorative tile work around the bathroom sink. Additionally, crown molding in any room can provide an elevated finish. With new items to consider and endless possibilities for a vintage-inspired home upgrade, you can make every room in your house look like it was plucked right from a magazine page!
Photo by Sidekix Media on Unsplash