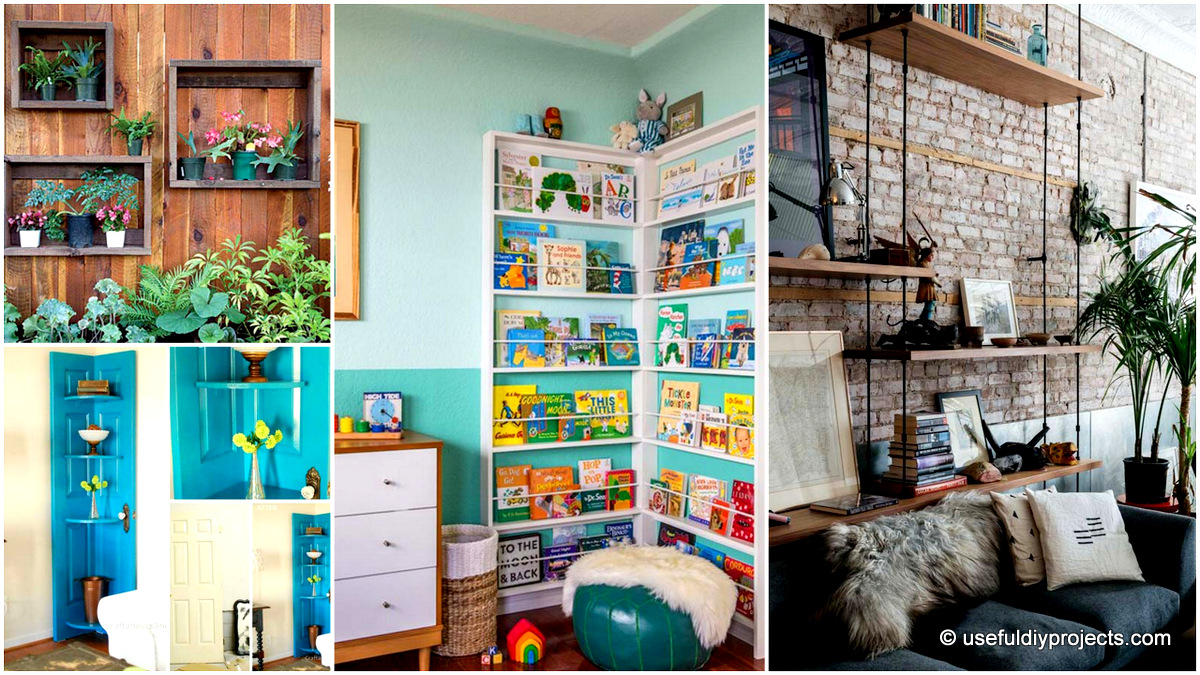 25 Cool Display Ideas For a Cozy Welcoming Household
Blank and bare walls are a design choice in certain interior decors but it goes without saying it is not in all. In this short article will present a beautiful, cool display ideas for a cozy welcoming household, design ideas that will emphasize your blank wills with decorations realized in the company of your friends and family, your loved ones.
Simple to realize and really personal the piece of wall art are, you can use favorite pictures, books, collectibles and canvas painted at home. All these are ready to emphasize your decor and in some cases actually enhance your practical ones too through new storage options.
Are you ready to feed your imagination? Cast a glance below.
#1 INSTALL A GRAPHIC INVITATION to read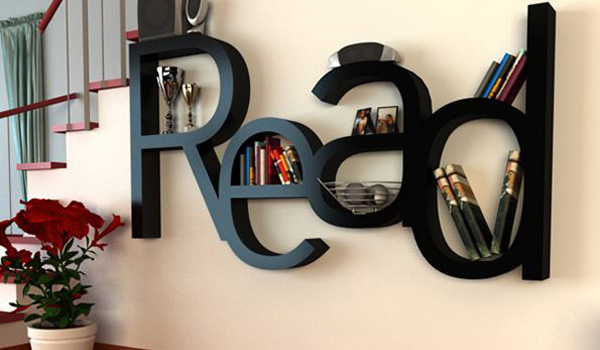 Source designanddiymagazine.com
#2 showcase coloring books and knowledge in your home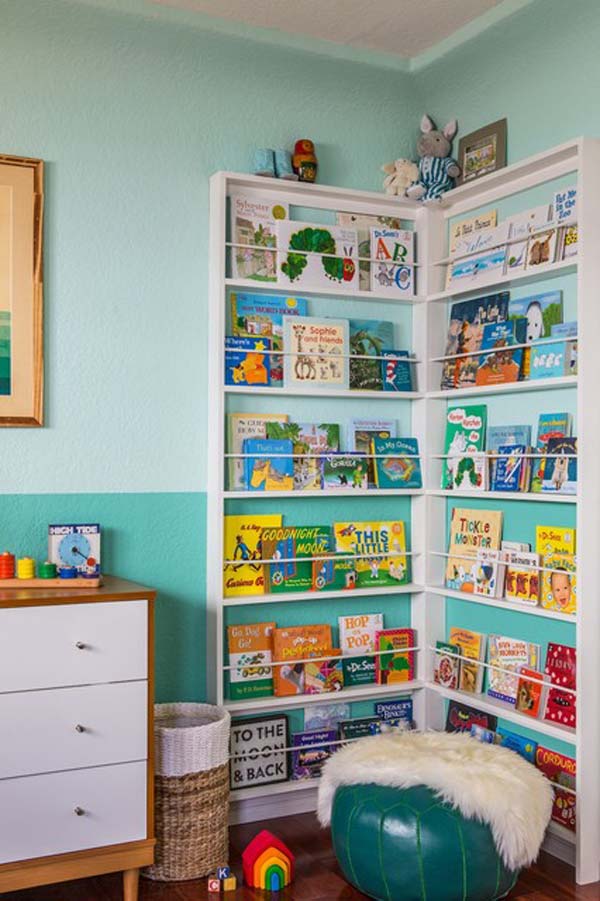 Source mendetc.com
#3 use two ladders to obtain new storage in your home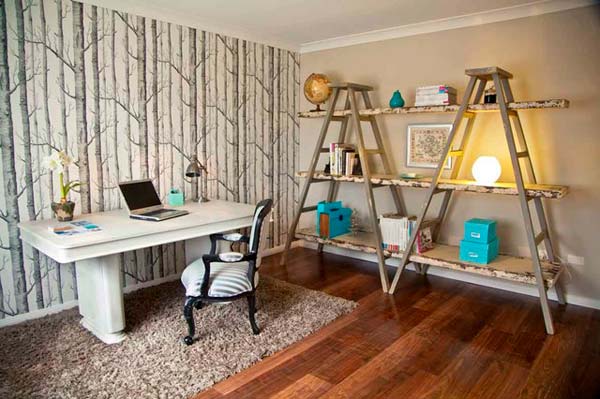 Source houzz.com
#4 use rope to create vintage looking floating shelves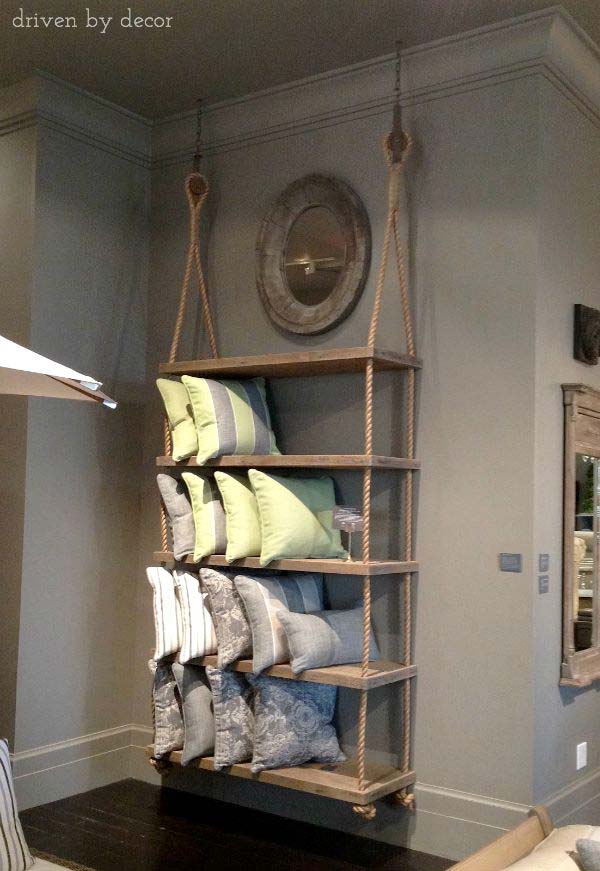 Source drivenbydecor.blogspot.com
#5 put the corner space to good use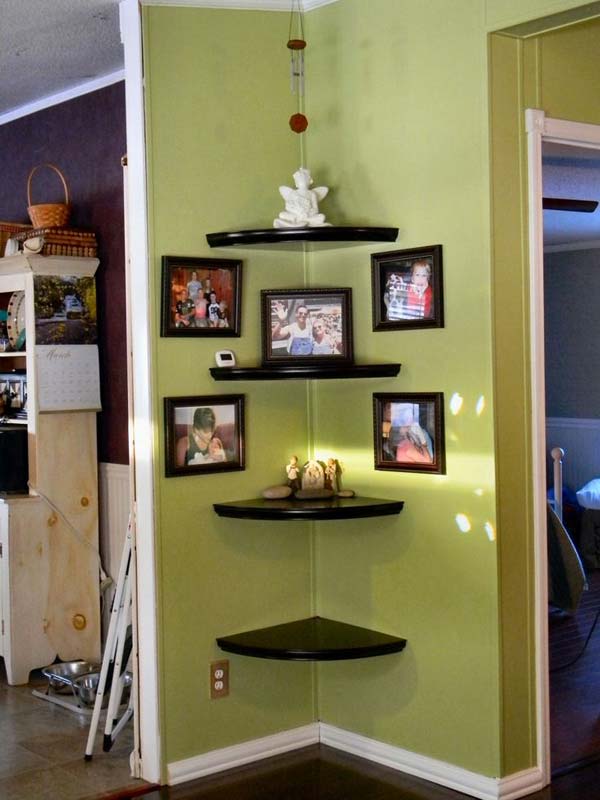 Tutorial @ mymobilehomemakeover.com
#6 Use your window as a display- showcase your collection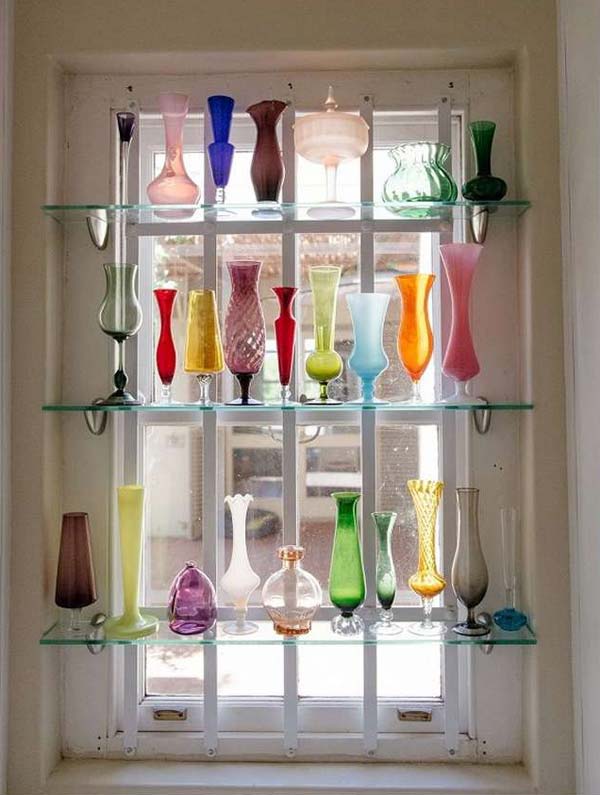 Source theprettyblog.com
#7 your car collection can be beautifully showcased as wall art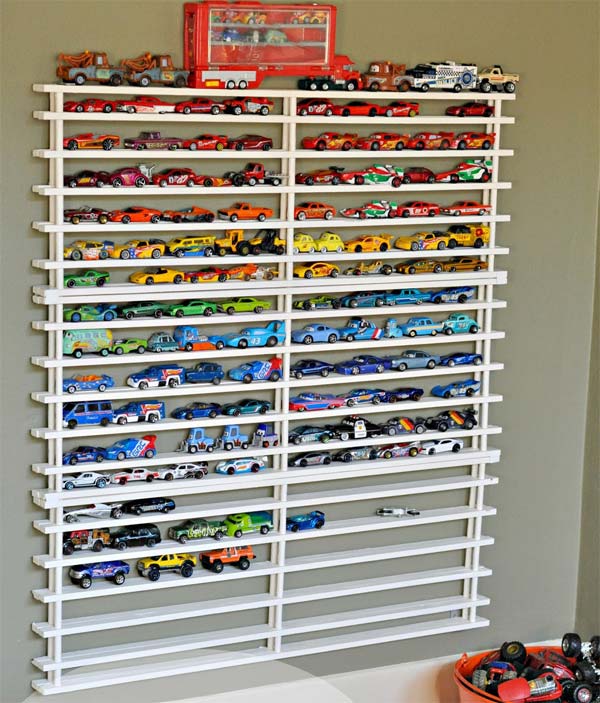 Tutorial @ aloandbeholdlife.com
#8 transform an old door into a beautiful new shelf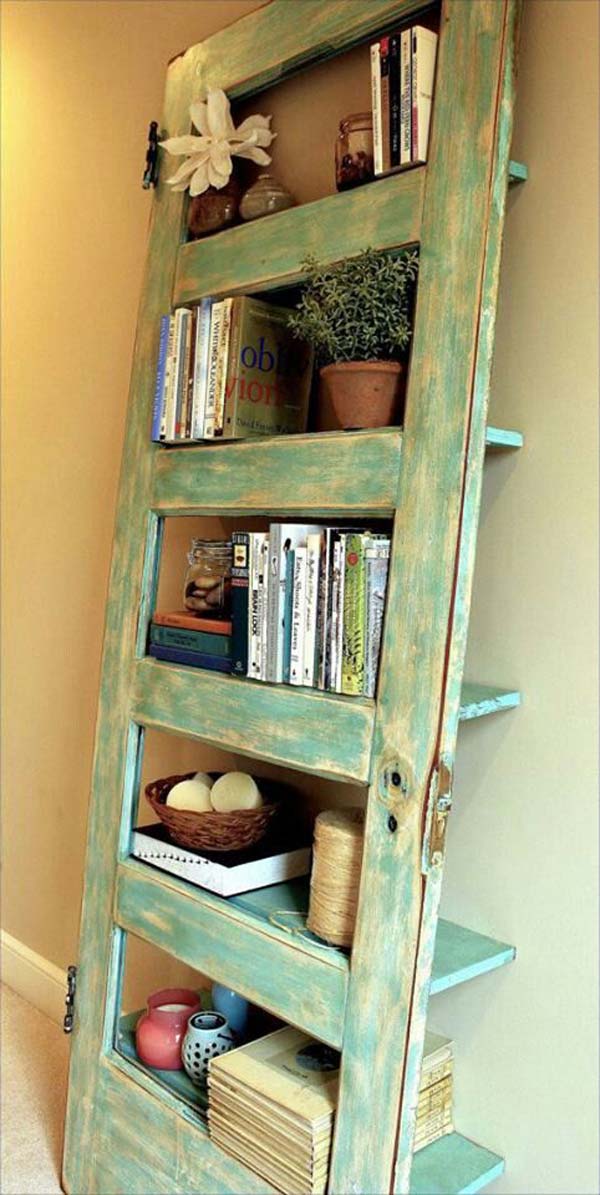 #9 adorn memorable pictures in your decor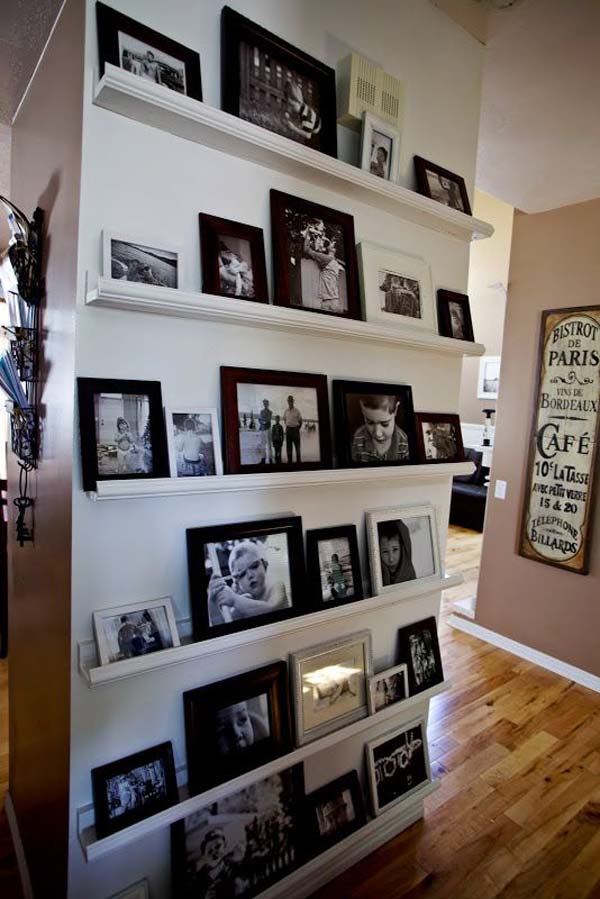 Source manditremayne.blogspot.com
#10 use cinder block and wooden shelves and obtain storage space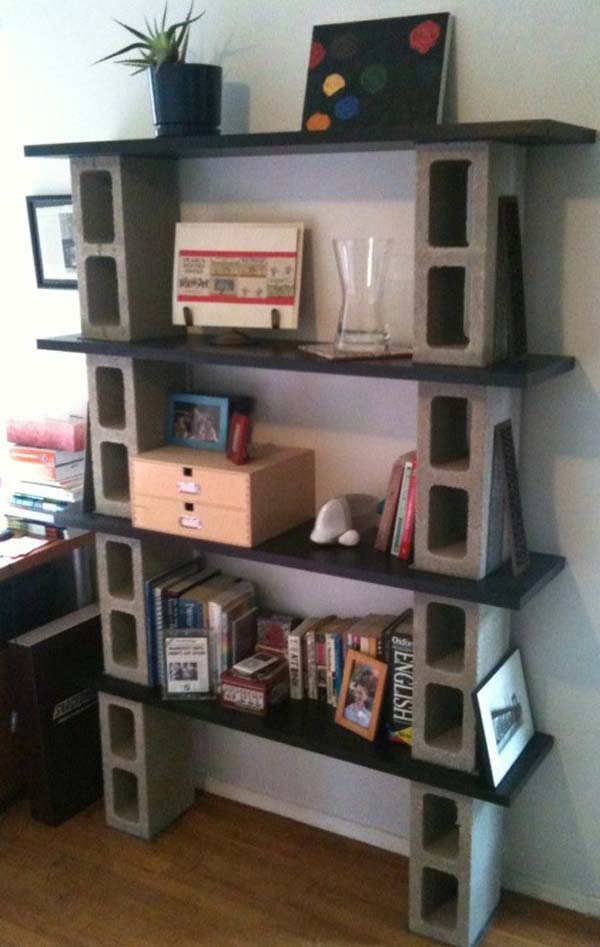 #11 nestle memories and light over your bed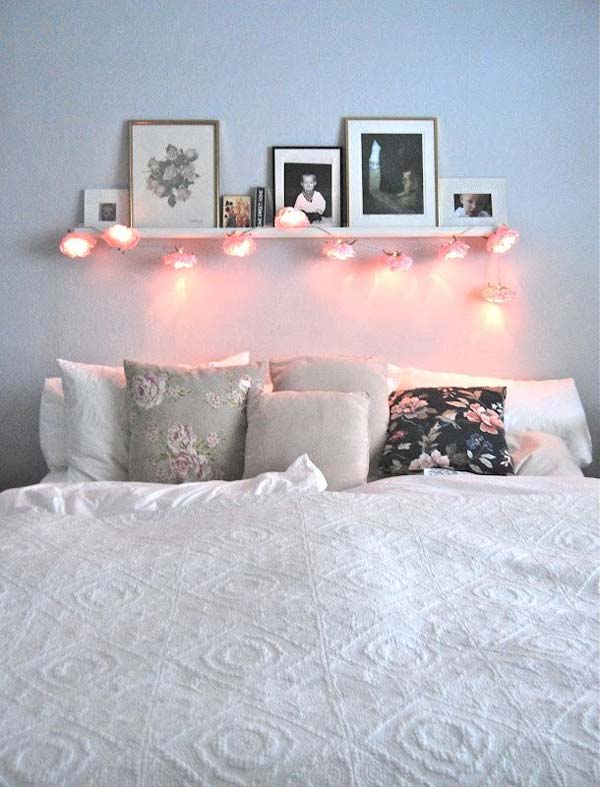 #12 install beautiful frames for flower pots in your garden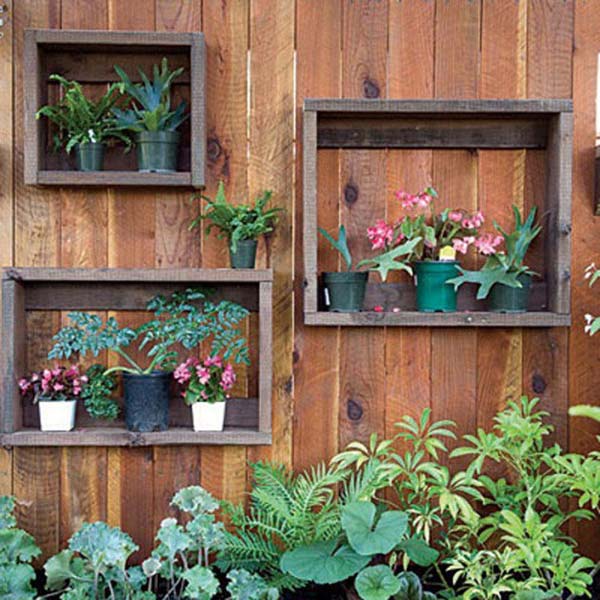 #13 play with your storage space and form will follow function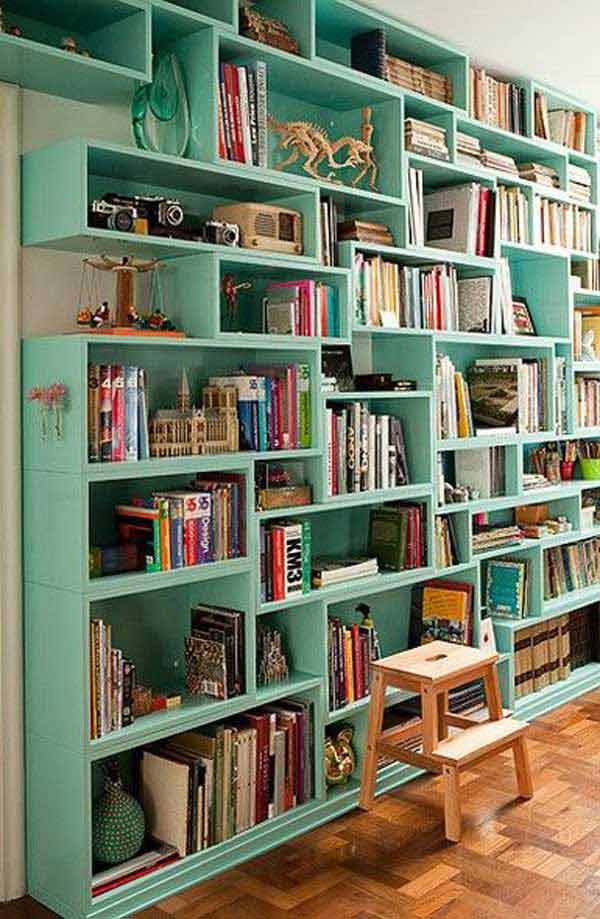 Source revistacasaejardim.globo.com
#14 bookshelves can become wall art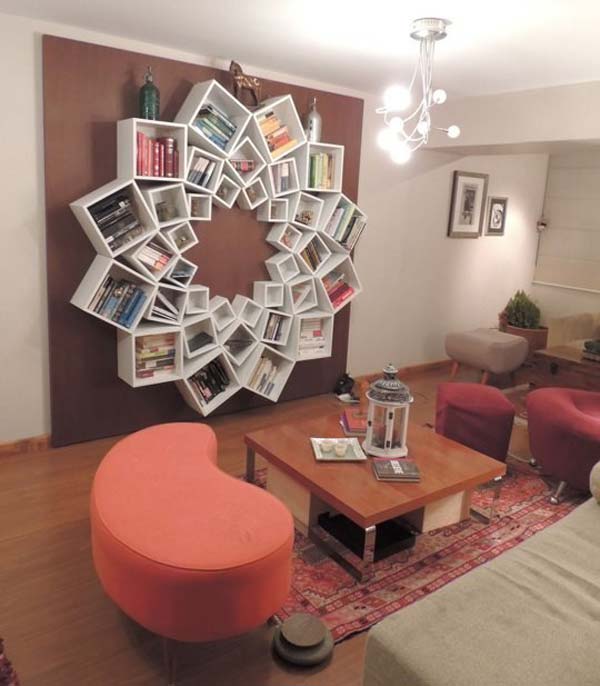 Source apartmenttherapy.com
#15 use salvaged wood to create bookshelves that double as wall art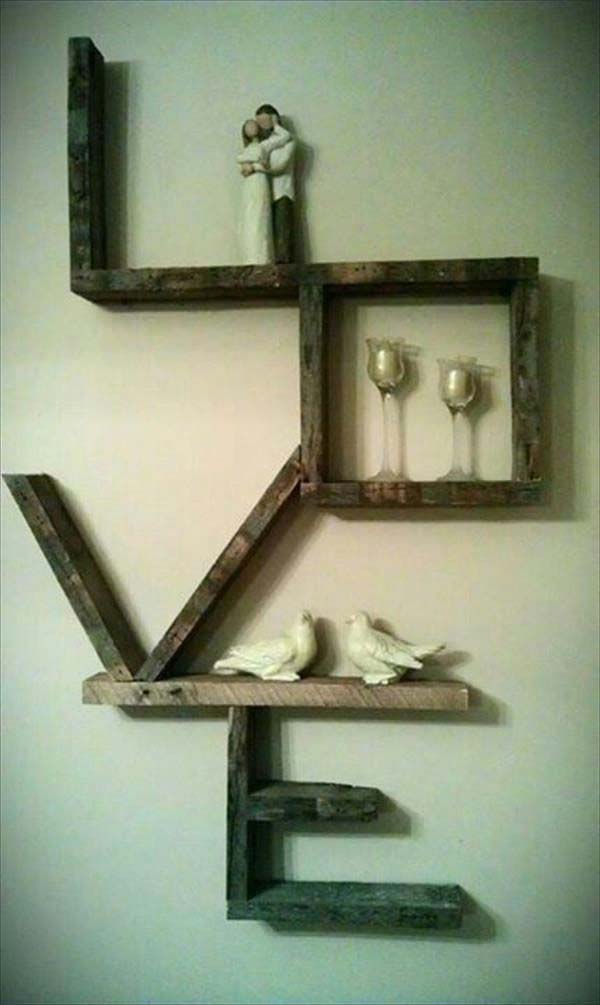 #16 use wire and wood to create extraordinary graphic storage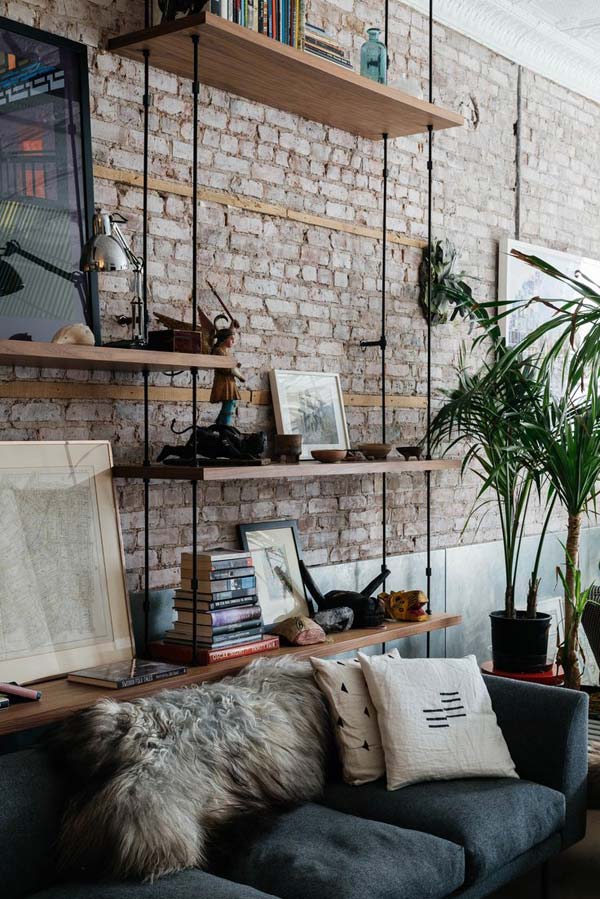 Source onefinestay.com
#17 create a thematic display for cars out of a real tire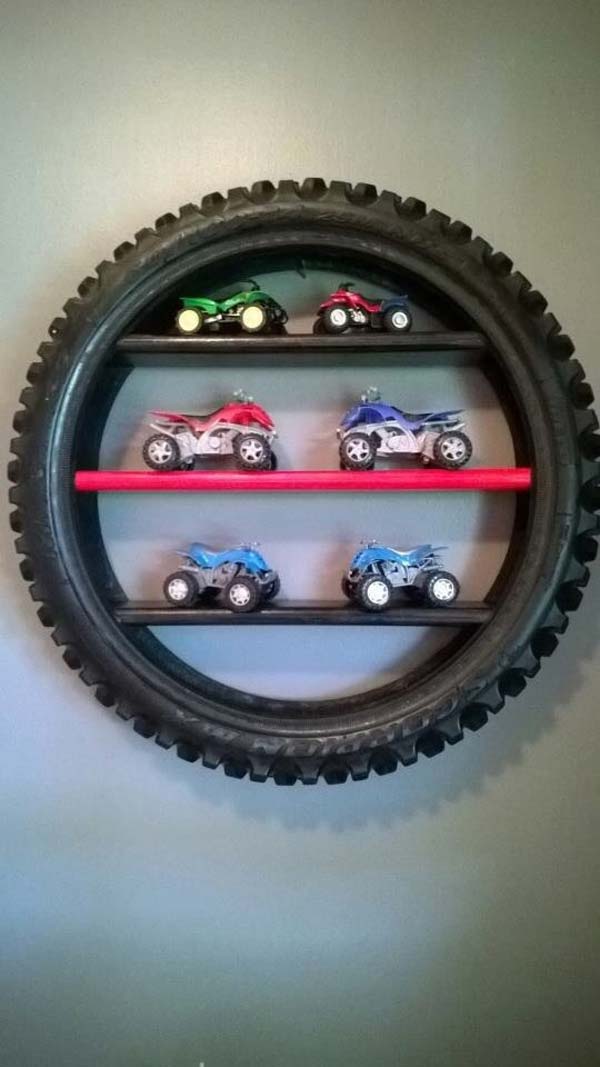 Source etsy.com
#18 shabby chic wall displays are phenomenal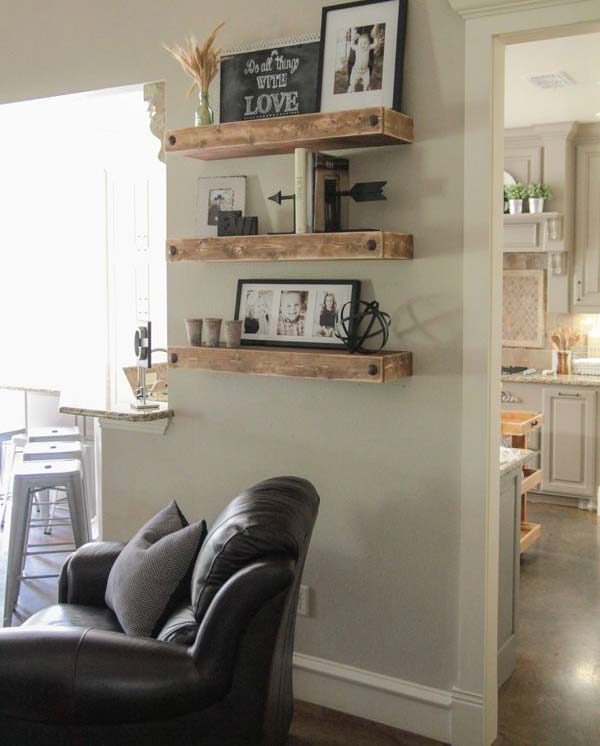 Source shanty-2-chic.com
#19 install a beautiful coffee mug storage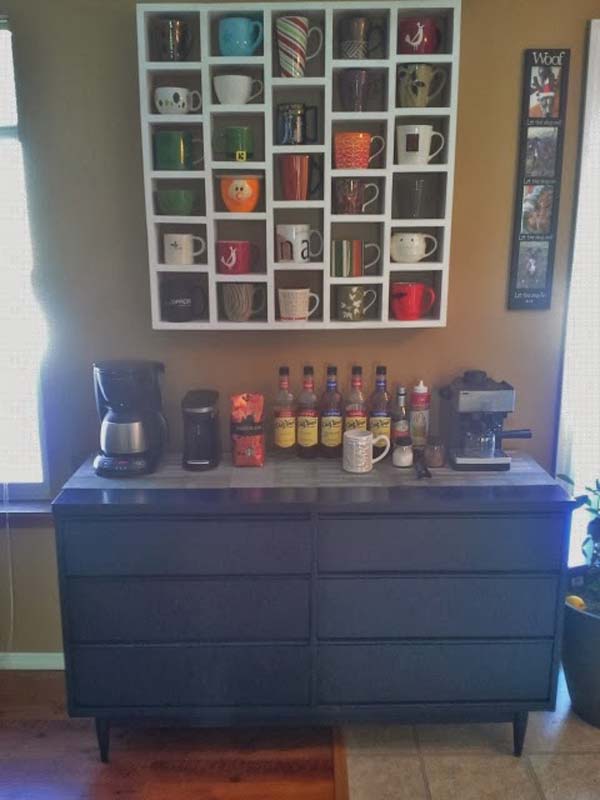 Source schaafhouse.blogspot.mx
#20 salvage wooden boards can become graphic wall displays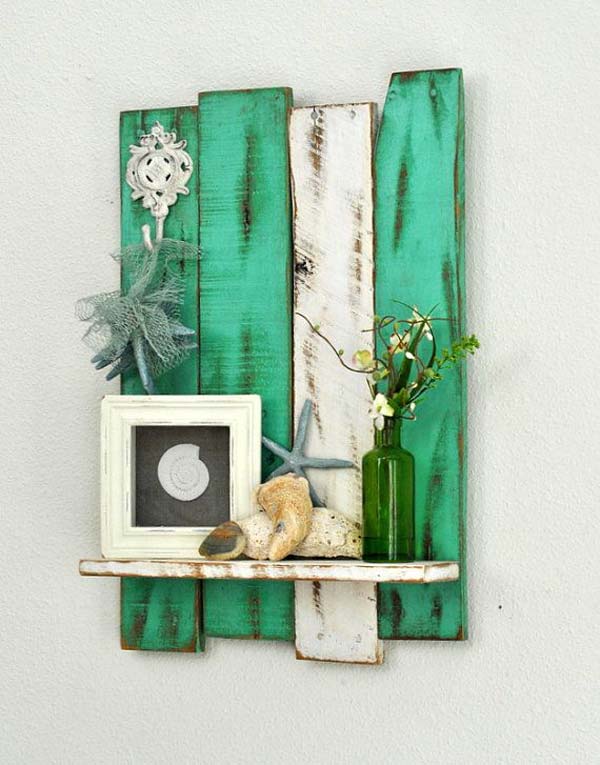 #21 emphasize your bathroom with cool displays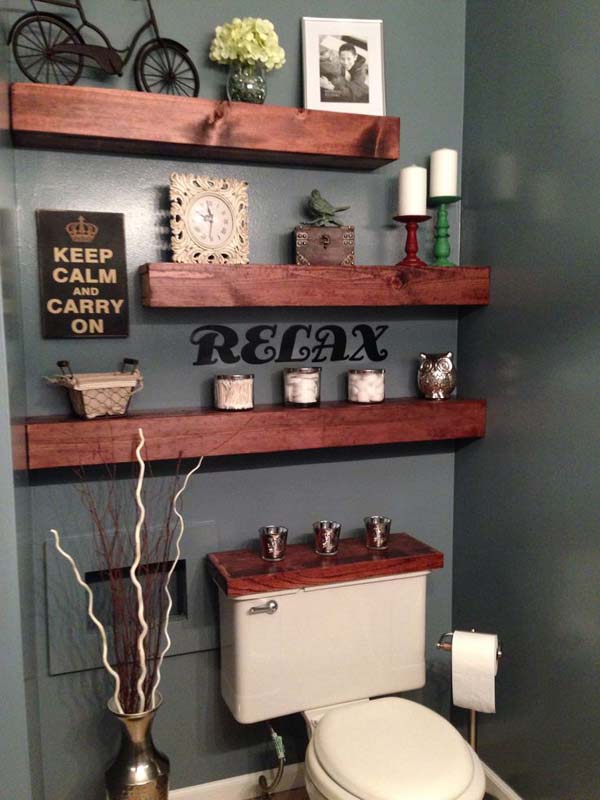 #22 pieces of pipe and wood can make a great library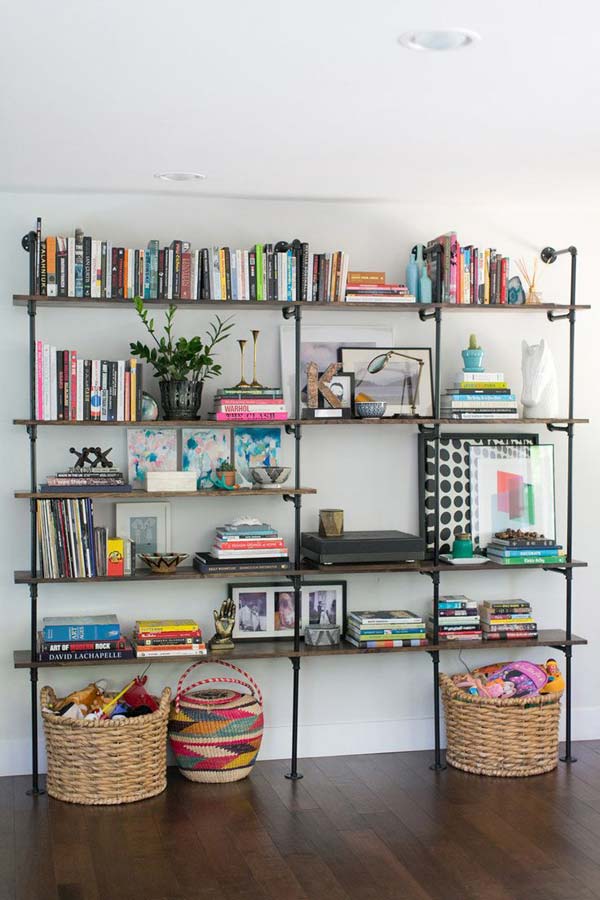 #23 adorn a shabby chic coat rack in your home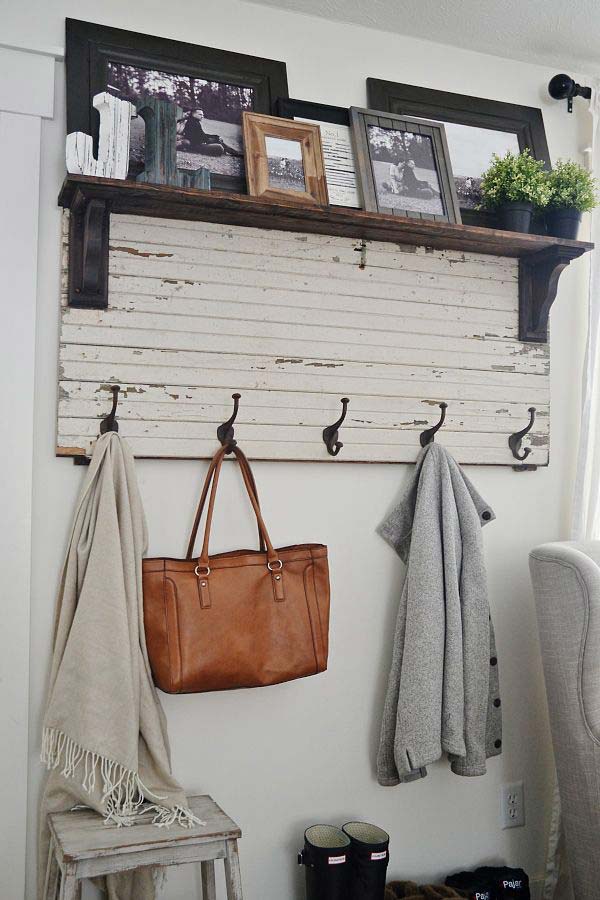 Source lizmarieblog.com
#24 transform a door into a cool corner storage option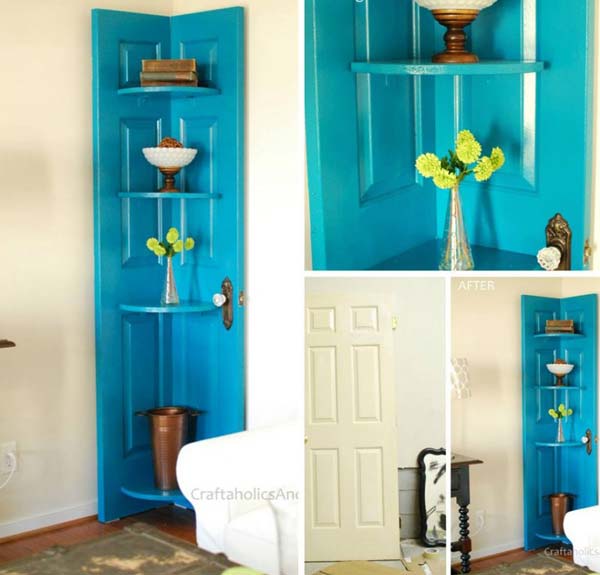 Source craftaholicsanonymous.net
#25 construct a new pallet shelf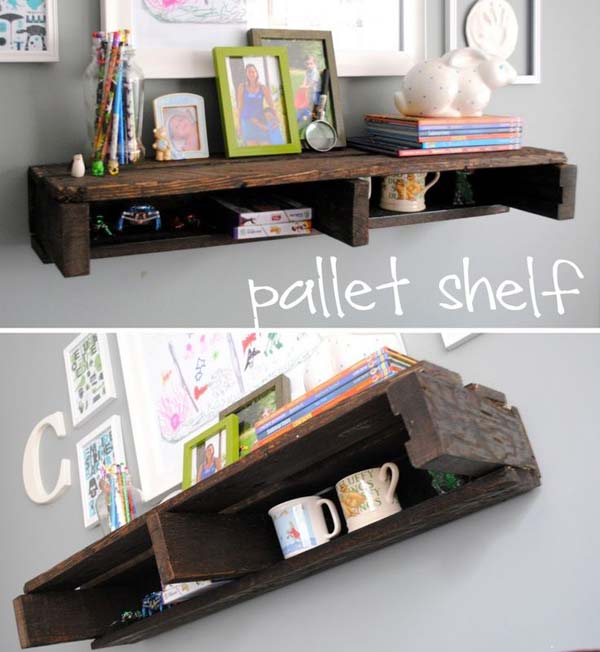 Source jennaburger.com
What do you think about these cool display ideas? We would love to hear your opinion on the subject in the comment section below. These are pretty cool if you ask us !