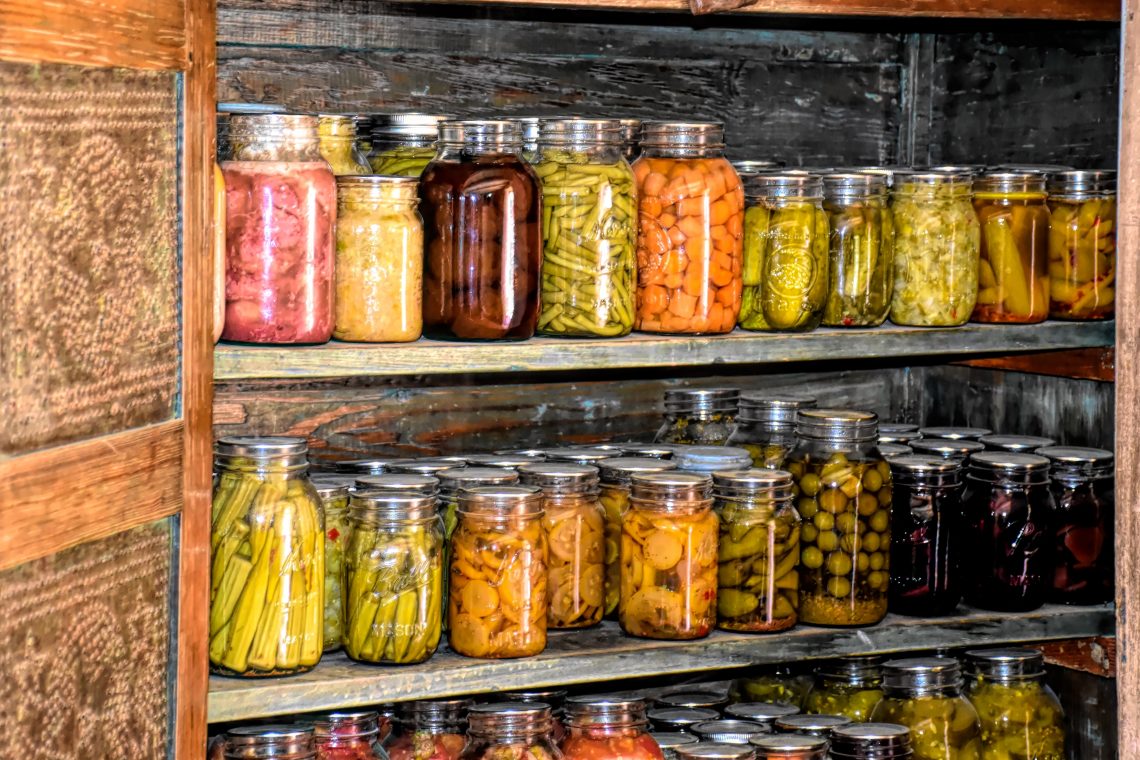 Things to Know Before Turning Your Shed into a Food Storage Area
Garden and backyard sheds can serve a lot of purposes. Some people use them strictly for gardening, while others might use them as an office, a reading area, or a playhouse for the kids. But when storage solutions are running low in the house, a shed can also serve as a great food storage area. If your shed is already full with other stuff, you should hire an external storage facility company such as Honor Storage South Bay. They will take great care of all your belongings..
If this is something you are considering for your shed, there are a few things you will want to keep in mind. With a little forethought and effort, your shed can provide you with lots of extra space to safely store food and even stock up on some extras.
Start With a Plan
When you decided to DIY the shed, you had a blueprint or drawing and you had exact measurements for everything. You will want to do the same thing as you transition your garden shed into a food storage area.
Think about what you want the inside of your shed to look like and what your food storage needs are. You can do anything you want, whether that means just erecting some basic shelves along the wall or installing cabinets and countertops. The choice is yours.
It's a good idea to have your shed blueprint handy as you create a drawing of your food storage area. This will help you determine the right measurements for shelves and/or cabinets.
Make Sure Your Shed is Pest Proof
It makes sense to take extra precautions to seal up any cracks or holes to ensure it was as pest-proof as possible. But if some time has elapsed since then, it may be time to do a thorough inspection; especially if you plan to use it as a food storage shed.
Mice, rats, and other vermin love to make their homes in sheds. There is much less foot traffic than there is in your house, and it presents the perfect place for them to build their nests. Take the following steps to make sure your shed is pest-proof:
Inspect the shed really carefully for any gaps in the walls or floors.
Check the concrete to be sure it hasn't developed any cracks.
Make sure there are no cracks or gaps in the doors or windows.
Remove all clutter from around the outside of the shed, including any shrubs, branches, or old building materials.
You will want to make sure to clean the interior of the shed really thoroughly too and make it a point to clean it regularly. If necessary, set some traps inside to test your pest-proofing efforts.
Decide What You Will Store in Your Shed
Now that you have a plan and you have done all the pest-proofing you need to do for the moment, it's time to think about what you plan to store in your shed. The food items and other supplies you plan to keep here will help you plan your food storage solutions, which we will cover in the next step.
Here are some examples of what other people keep in their outdoor food storage sheds:
Canned goods – They will keep for a long time and they are also safe just in case a mouse manages to find its way into.
Whole onions – These can be kept in your shed for a very long time. You will want to keep them out in the open though, and not in a closed container. That will help them avoid getting too much moisture, which could make them go bad much sooner.
Potatoes – These often do very well in outdoor food storage sheds as long as they are stored properly. Moisture can also be a problem for potatoes, so come up with a solution that will allow them to be in a dark, dry, cool area.
Baking supplies – You can store extra sugar, flour, and other baking essentials in your shed too. They tend to do well when they are kept in a plastic, airtight container.
Dry goods – Pasta boxes, cereal boxes, and other dry goods can take up a lot of room in your home. You can store them in your shed, but you will want to keep them in some type of plastic container.
Extra soda – If your family enjoys drinking soda, you can use your shed to make sure you always have enough on hand. Soda will keep really well in your shed for a long time.
Choose Your Food Storage Solutions
Once you have your plan in place, you've pest proofed your shed, and you know what you want to store in it, it's time to think about what you will need to store your food in. Some of the things you might want to consider include:
A hanging basket or two.
Some plastic bins with lids.
Potato sacks.
Airtight plastic containers.
Metal racks.
Wooden shelving units.
You may even want to consider getting a large freezer to keep any excess frozen food items in. Take some time to think about what you will need for storing your food and get everything ready for the next and final step.
Set Up Your New Food Storage Shed
Finally, you are ready to set up your new food storage place. Before you begin, you will want to do another cleaning to make sure the area is as sanitary as possible. Once your space is ready, you can start moving everything inside and arranging it any way you want.
You will love having your food storage shed. It will make your inside pantry a lot less cluttered and give you more space. As you go along, you may find it easier to keep a list of the inventory you have. That way you will know what you have and what you are close to running out of it at a quick glance.
Have you turned your garden shed into a food storage place? We'd love to hear about your experience! Please leave us a comment below.
Photo by Ray Shrewsberry on Unsplash