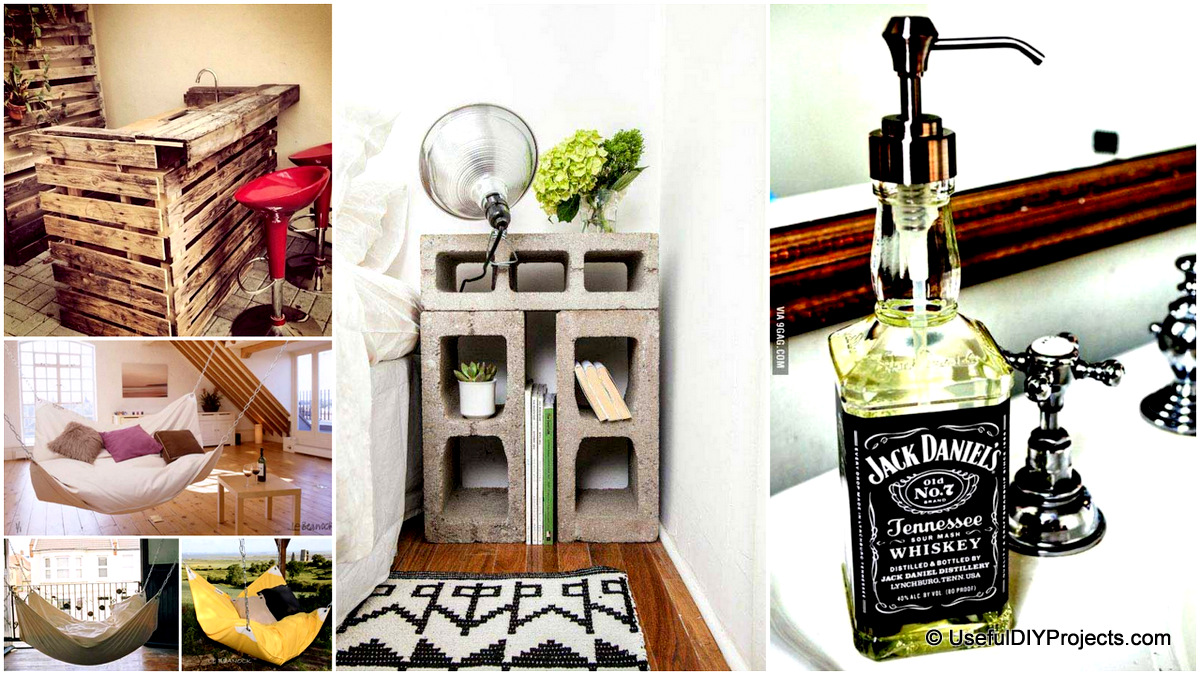 21 Super Smart and Ingenious DIY Projects To Realize at Home
DIY enthusiasts around the world are shaping crafts through creativity day by day pushing towards the surface new ingenious methods to save items from hitting the landfill. The best part of this evolving movement is that we get to be inspired into doing marvelous items without spending big nor sacrifice on aesthetic values with item that we actually neglect, everyday.
It is important to realize that everyday objects can become real design statements in our households. We invite you to browse through the gallery presented below about Ingenious DIY Projects To Realize at Home and leave your valuable opinion in the comment section.
#1 Use a bottle of jack as a soap dispenser
An empty container with an intricate shape would look good as a unique piece in your home. You can then use a pump from an old bottle or purchase one online to make a soap dispenser.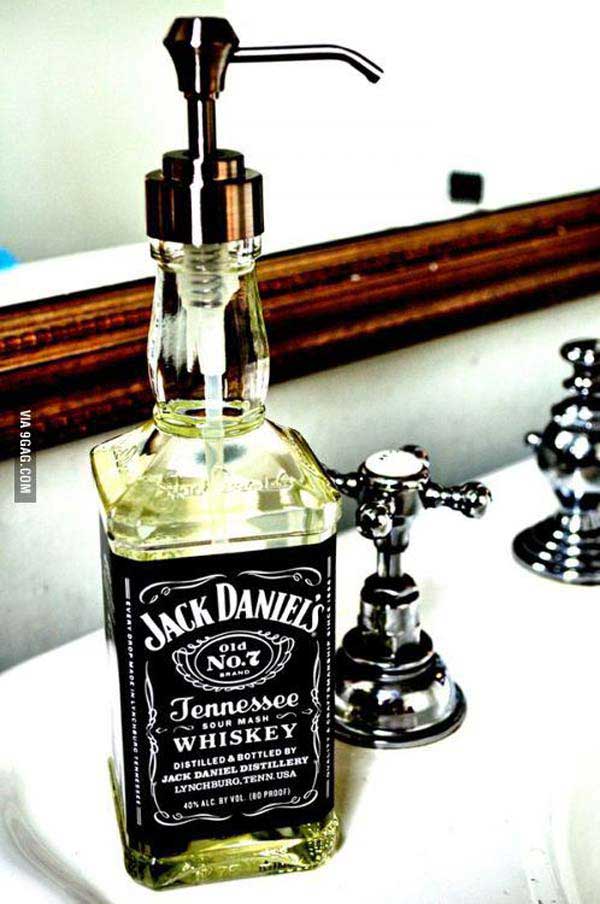 via 9gag.com
#2 Use BICYCLE rims along string lights to animate a scenery
Mount it to your walls with a screw to ensure it won't fall. Also, it's best to place it near an outlet if you need to plug in the lights.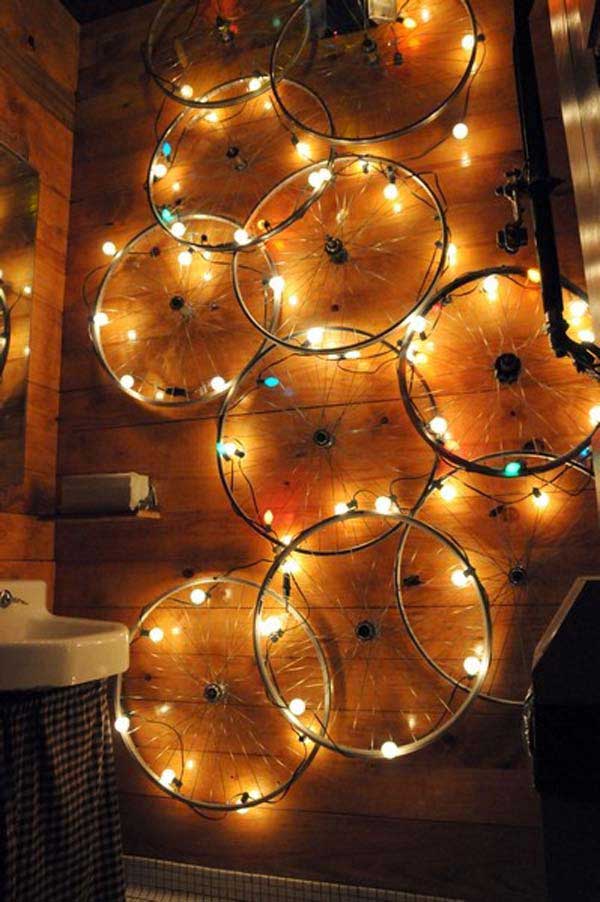 #3 Create a cool ice box with wooden pallets
Measure your ice box before building a wooden case to ensure it fits perfectly.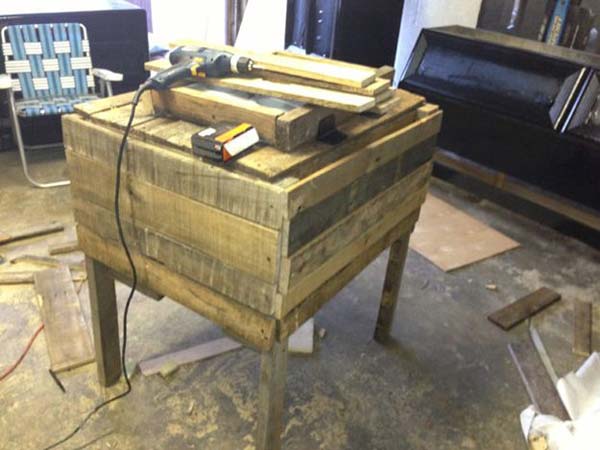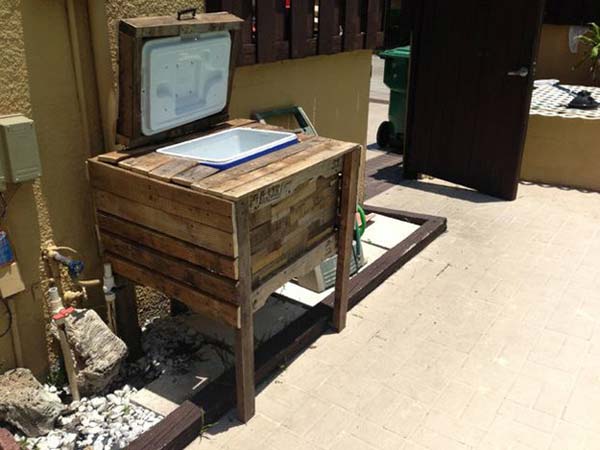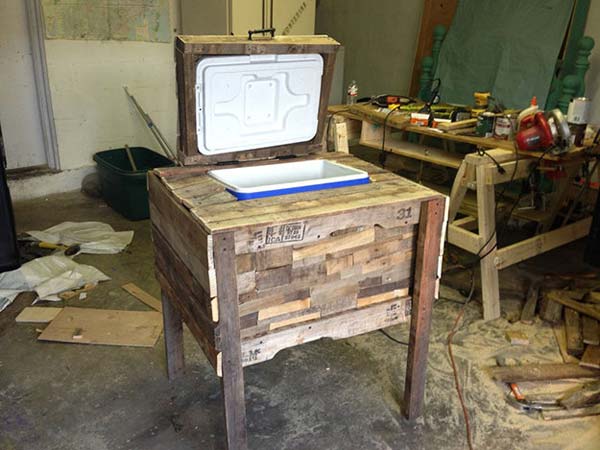 #4 Create an equilibrium shelf
You can use a DIY silicone mold to construct the shelf using resin to create a unique piece.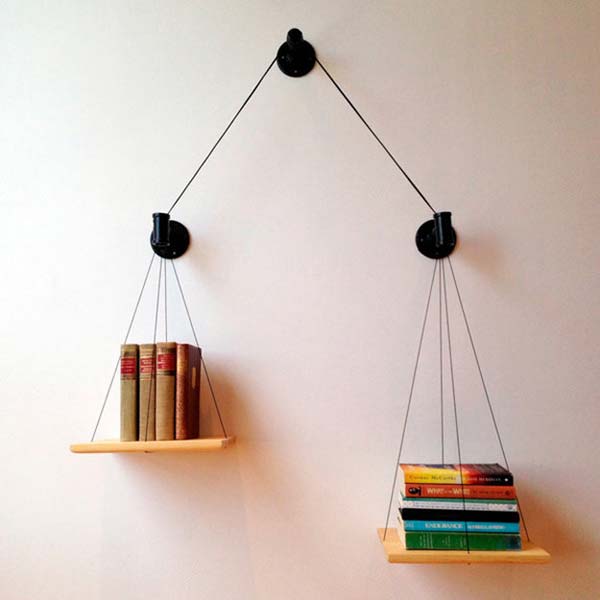 via manmadediy.com
#5 Tailor a suspended hammock bed for your comfort
You should install the hammock on a sturdy pillar or beam to prevent accidents or damage in your home.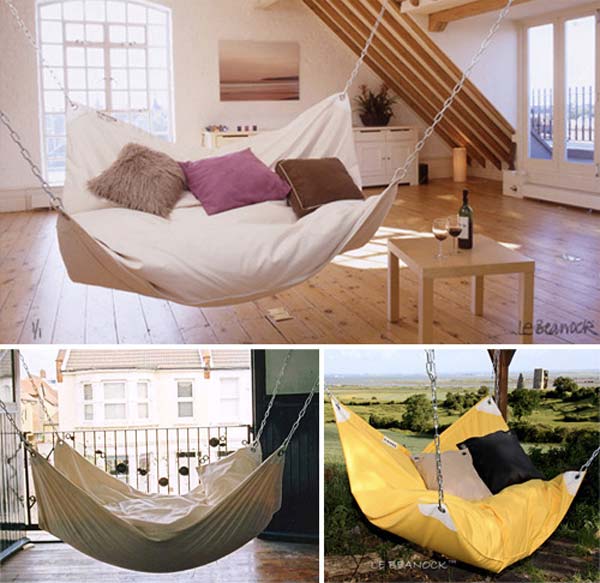 via ohgizmo.com
#6 Use old license plates on wooden boxes creatively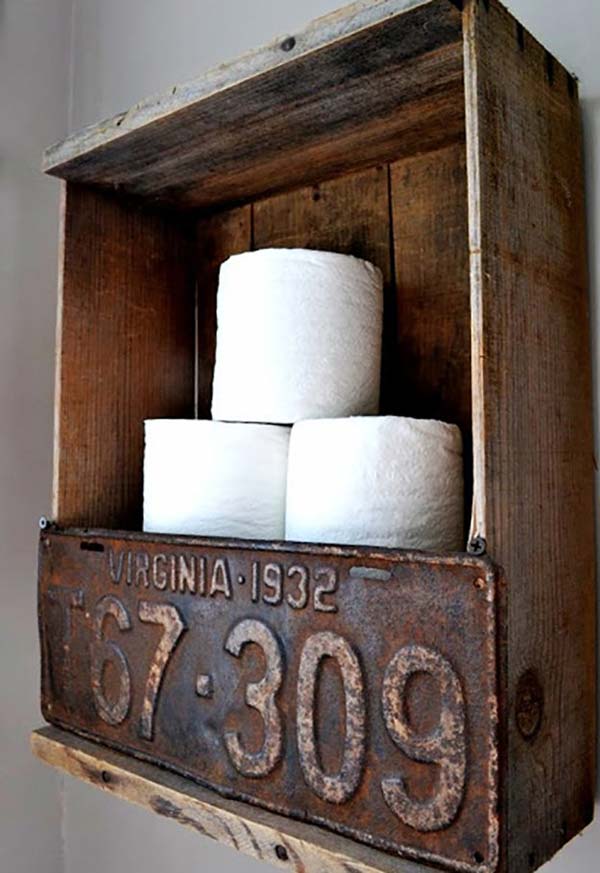 #7 Use pipes and wooden beams to shape new bookshelves
Using these materials can save you a considerable amount of money. Also, you can customise your shelves by painting on the pipes and beams before assembling them.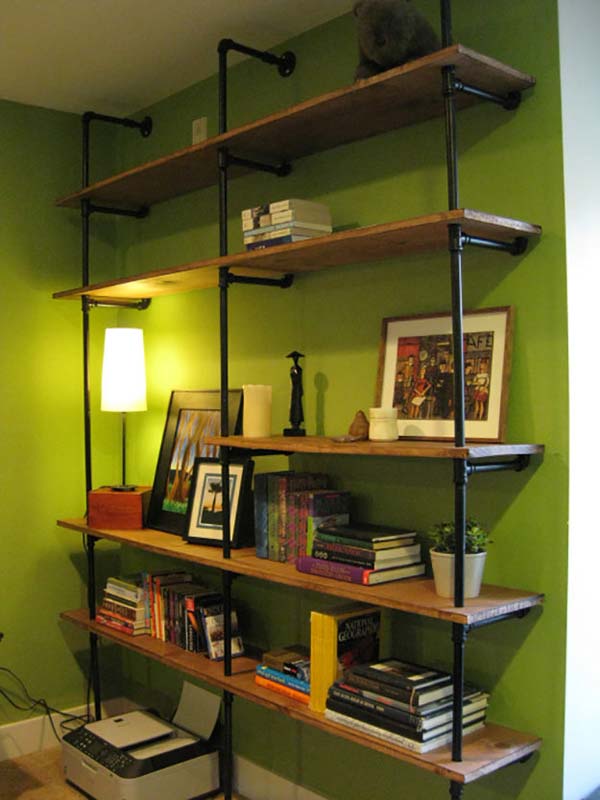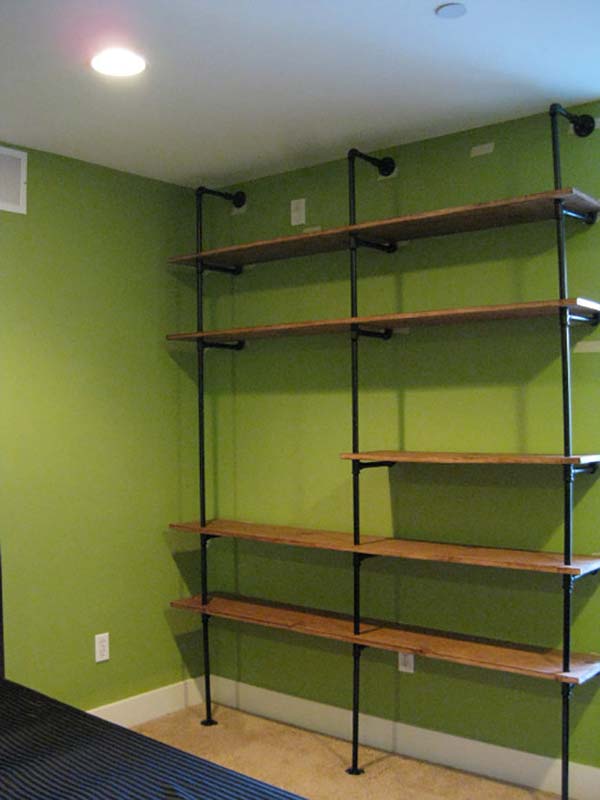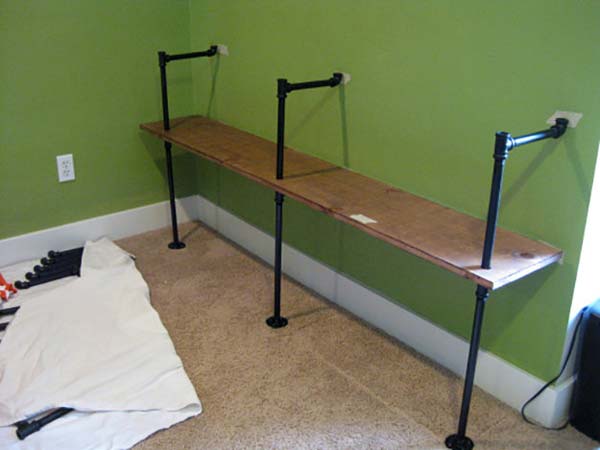 #8 Rope used with a tire equals win
This item can be a finishing touch to make your living space more welcoming.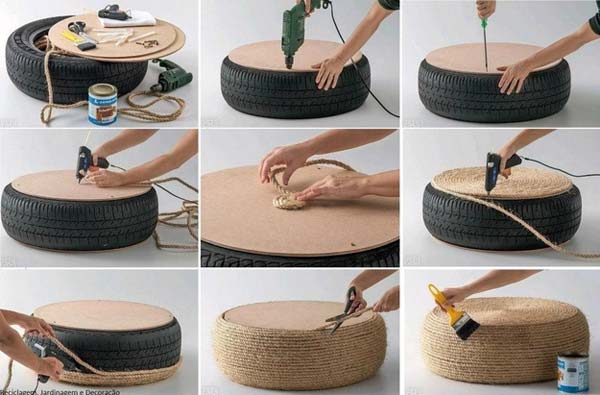 via diferent-photos.blogspot.com
#9 Create a coat rack with old keys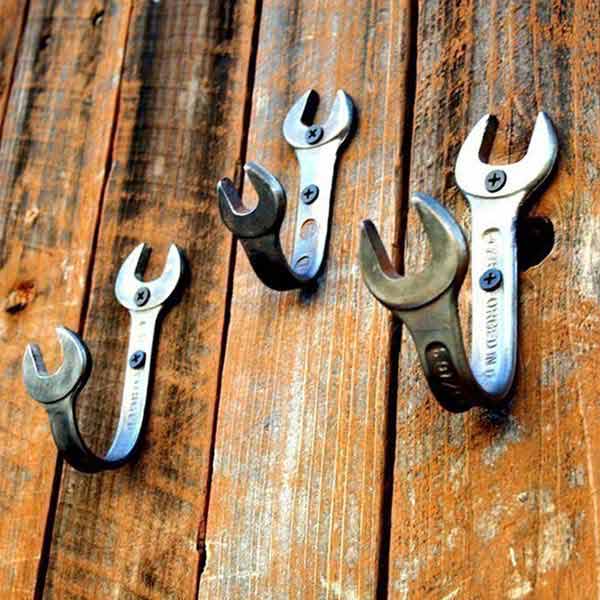 via theblackworkshop.tumblr.com
#10 Build a wooden pallet outdoor bar
If you have an outdoor space you want to upgrade, this project is perfect for you. Before construction, make a bar layout to ensure its dimensions are correct.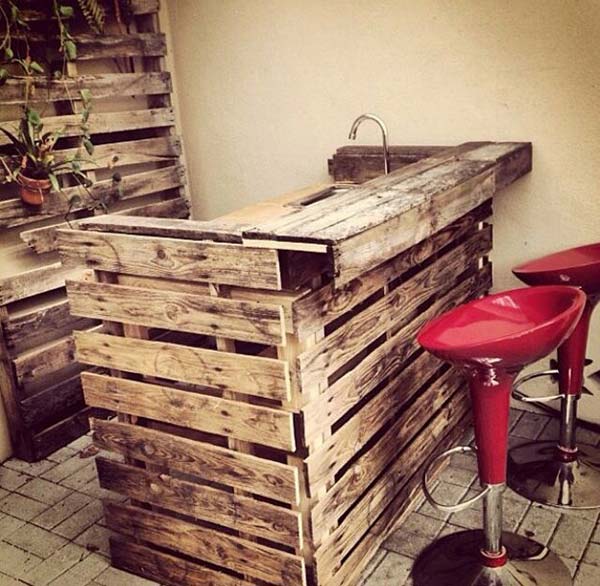 via pinterest.com
#11 Use cinder blocks as a SIDE-TABLE or nightstand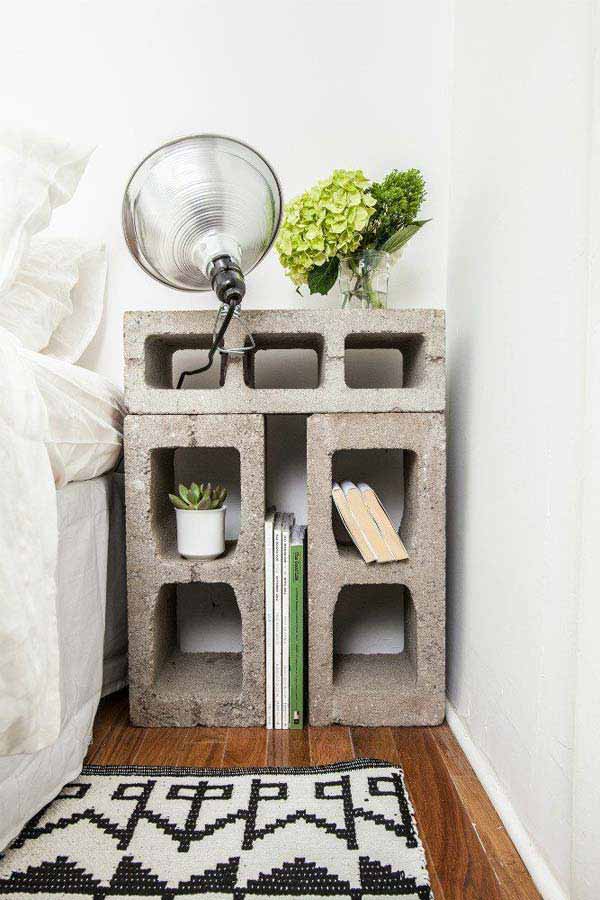 #12 Create a neat copper floor with pennies
via reddit.com
#13 Use an old wine barrel for the kids' bed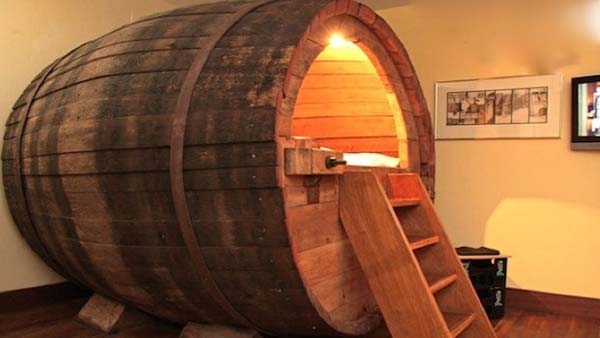 via instash.com
#14 Create a foldable bench out of a pick up end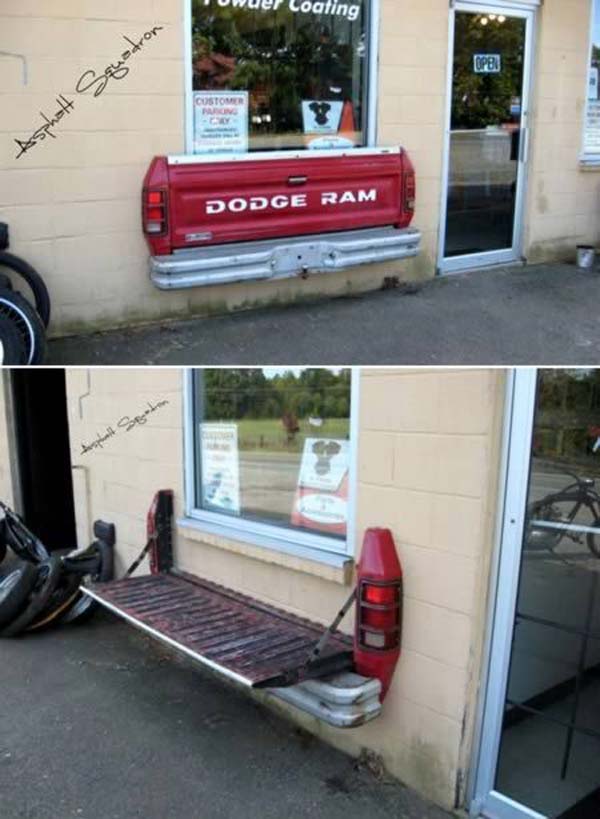 via oddee.com
#15 Animate memories with a Pac-man stool set
This DIY project is perfect for you, especially if you have kids. You can adjust the height of the seat and table to match your children's size.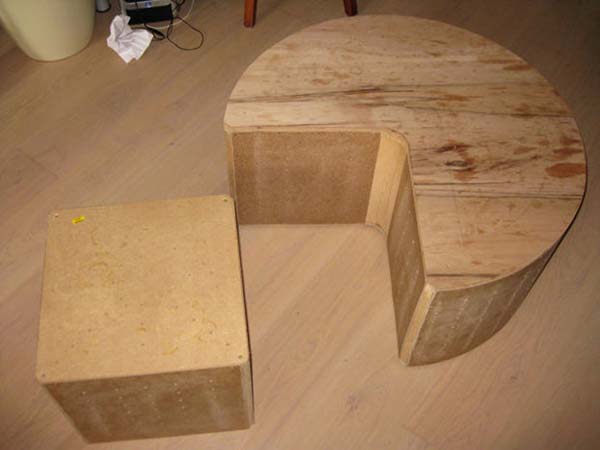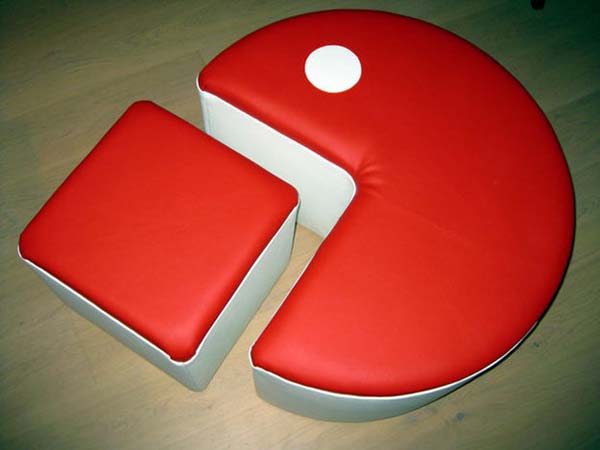 #16 Store your books in style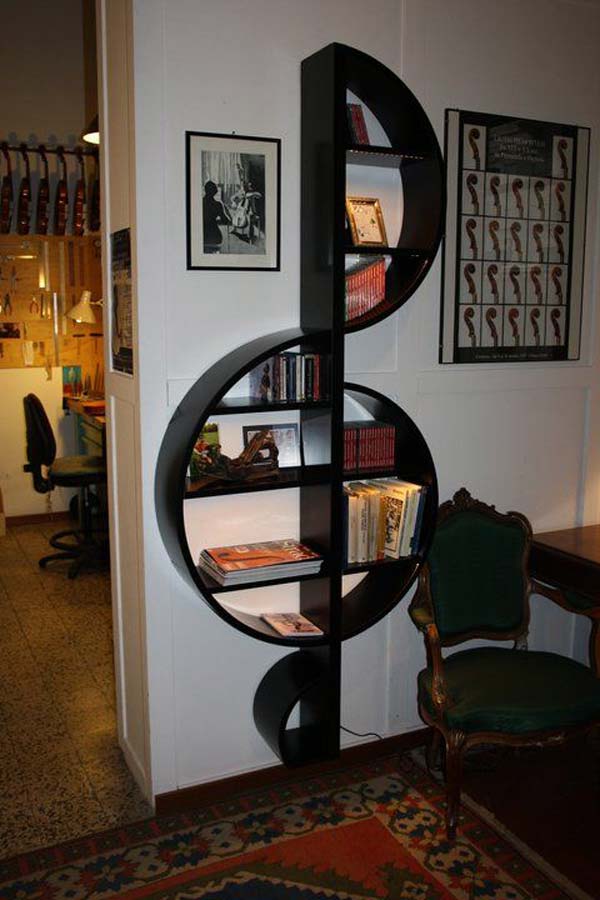 via xlacasa.it
#17 Use powerful magnets to store kitchen utensils

via pinterest.com
#18 Use wine bottles to shape a cool chandelier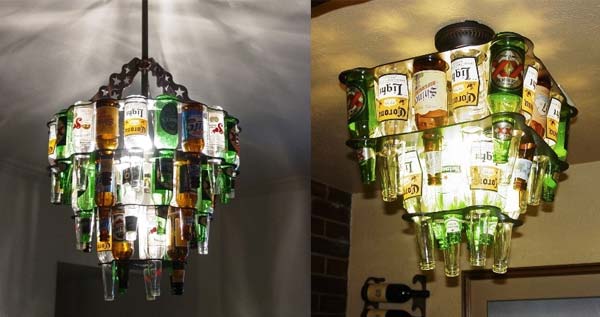 #19 Create storage in your hallway with wooden boxes
You can apply varnish or paint on the boxes to give them a new look. It would also add protection to ensure the material lasts for a long time.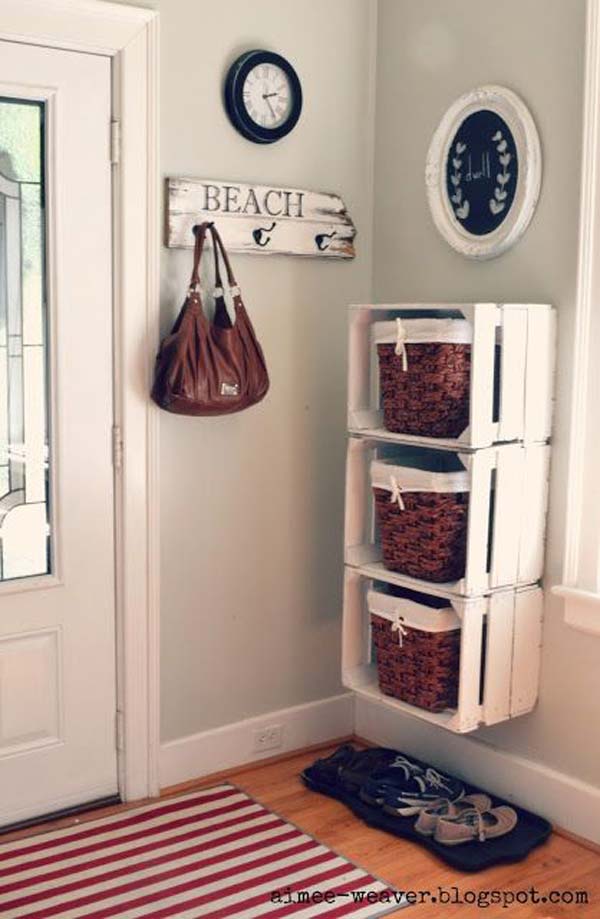 #20 Build a beautiful rustic pallet shelf in minutes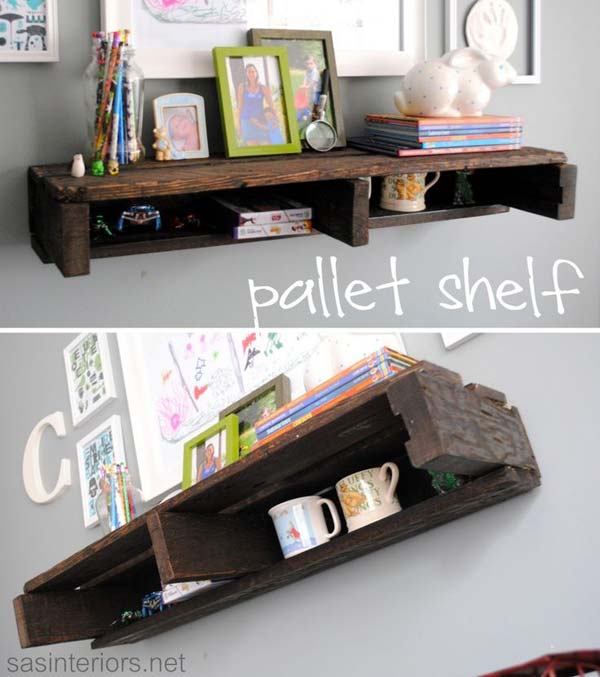 via jennaburger.com
#21 Use a slice of wood to chop your food in a rustic manner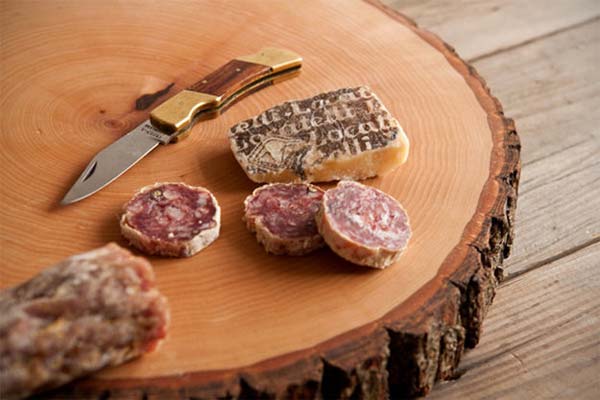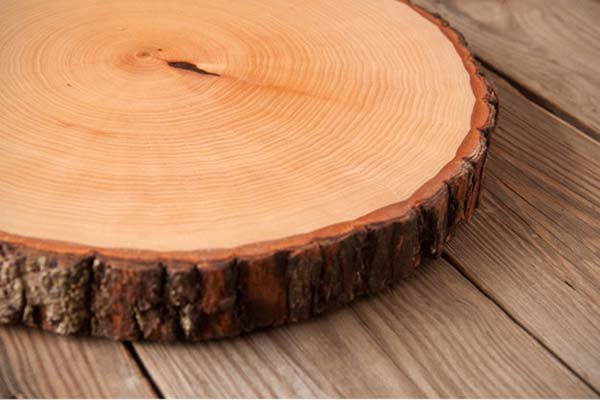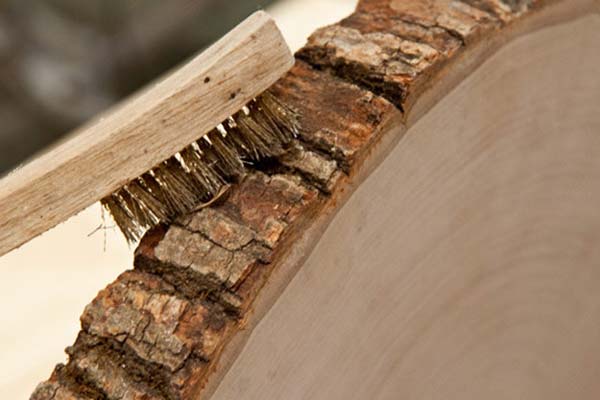 via manmadediy.com
What do you think about these Ingenious DIY Projects ? We would love to hear your opinion in the comment section below.