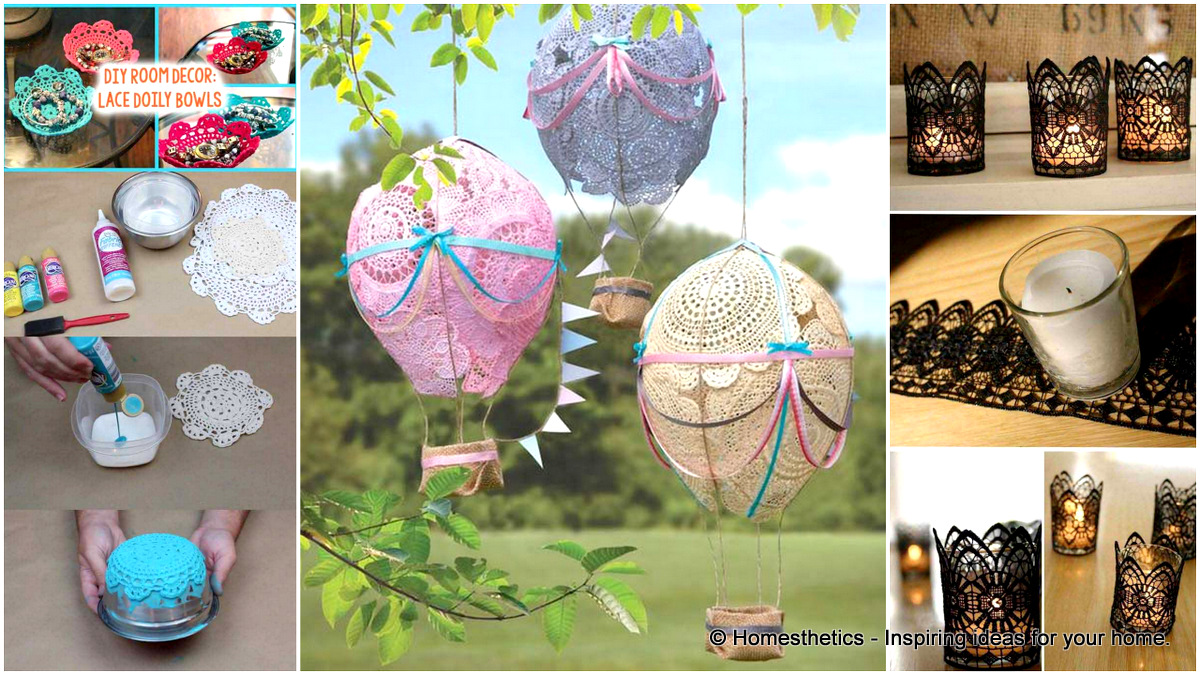 22 Mesmerizing Homemade DIY Lace Crafts To Beautify Your Home
Homemade DIY Lace Crafts to beautify your home do await you, we have more than 22 ideas ready to feed your imagination, ready to point you to happy beautiful crafts. Lace is an item infused with great sensibility, with great elegance and beautiful texture, beautiful density, lace can beautifully enhance decors through their vintage atmosphere .
Lace can be found through markets, certain second hand shops and antique shops. Lace can also be tailored at home if you are to use it intact, framed, like wall art for example. Cast a glance at the gallery below and notice how lace can become graphic motifs in interior spatiality.
Use a vintage window to frame beautiful lace as wall art.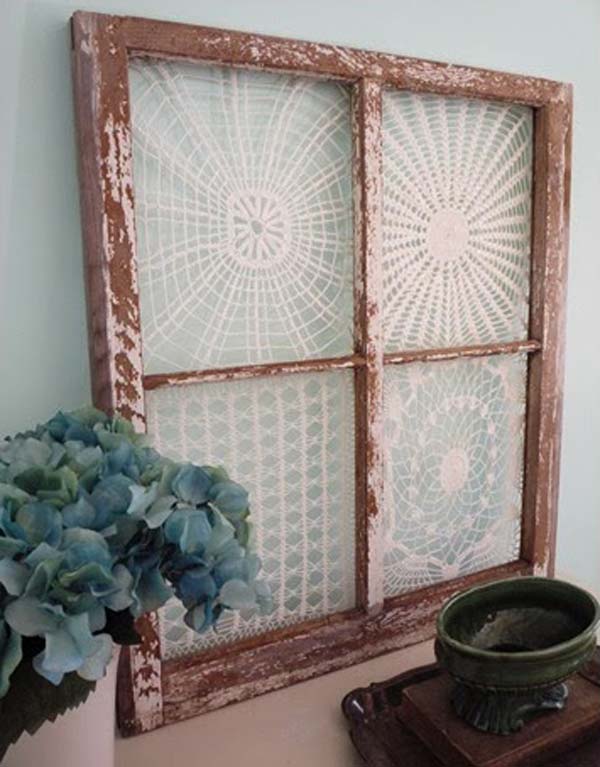 Dress up your tress in the yard and animate your backyard landscape in breathtaking manner.

You can use lace to enhance flower pots aesthetics values.
via abeautifulmess.typepad.com

Use lace on stepping stones to create something really unique, one of a kind.
Source unknown.

You can add texture density on your ceiling or walls.
via bella-tucker.com

Emphasize your furniture into a one of kind manner.
via uniquelychicmosaics.blogspot.com

Make your balloon super-stars in your decor.
via joann.com

Add privacy to your windows with a temporary lace treatment.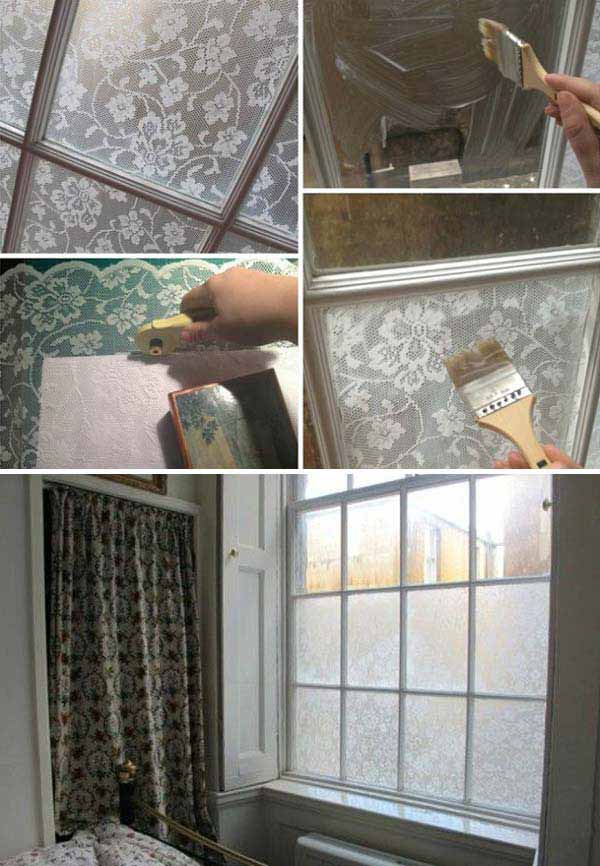 via bloglovin.com
Use neat lace table runners.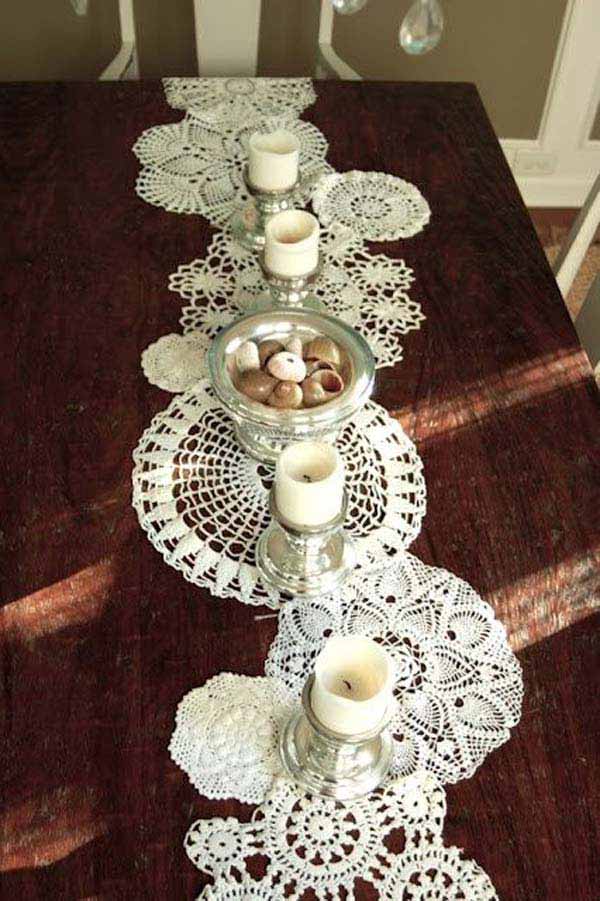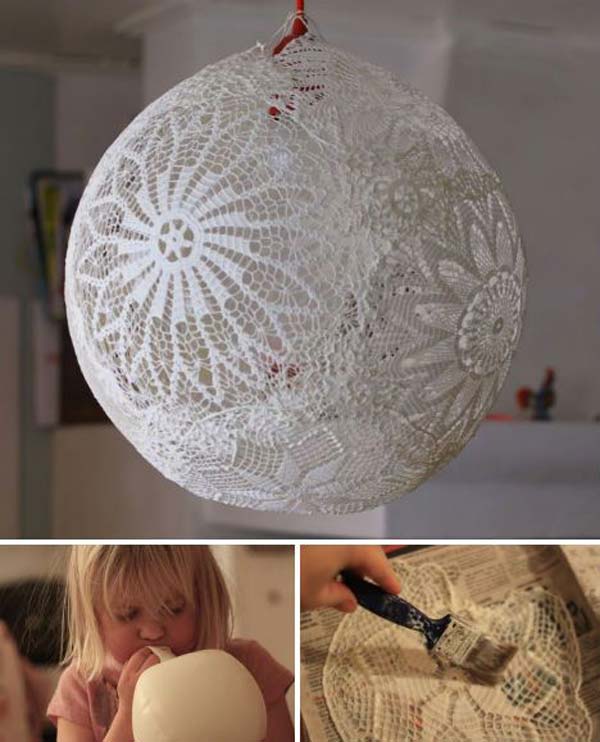 via dosfamily.com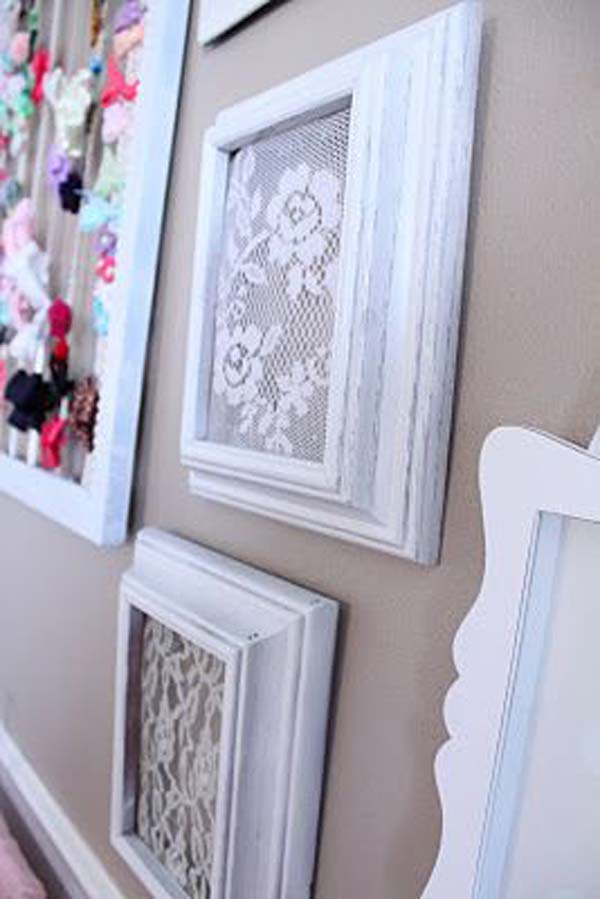 Transform lampshades with lace.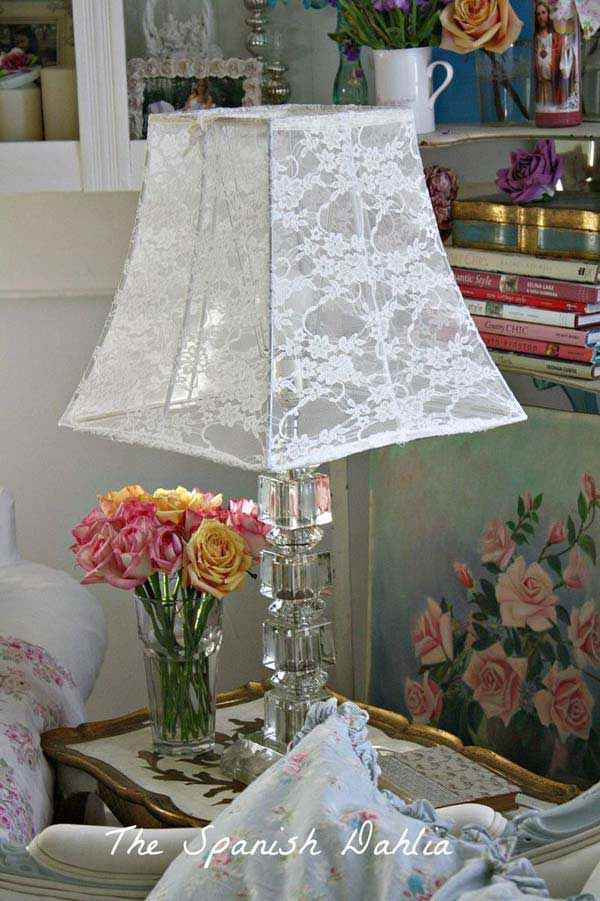 via thespanishdahlia.typepad.com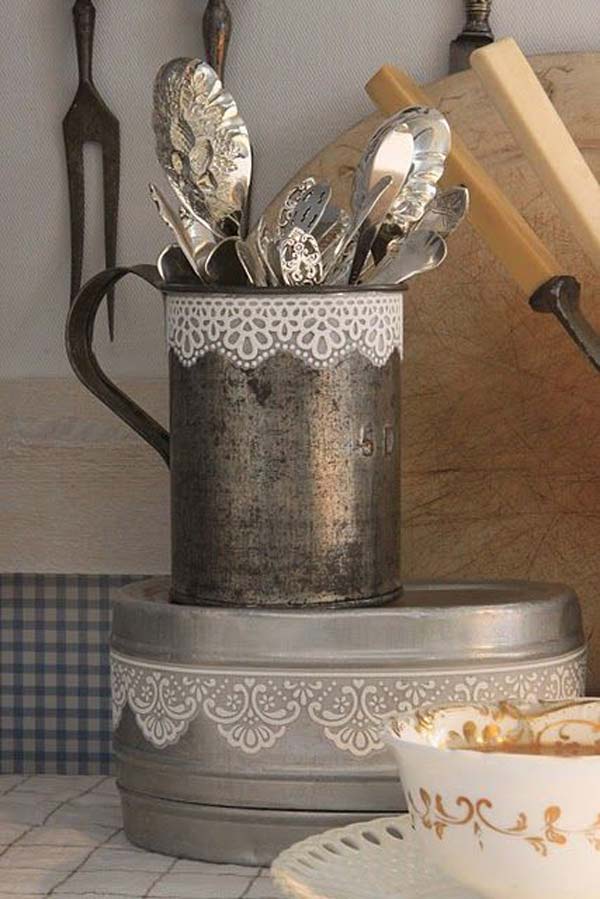 via sjarmerende-gjenbruk.blogspot.com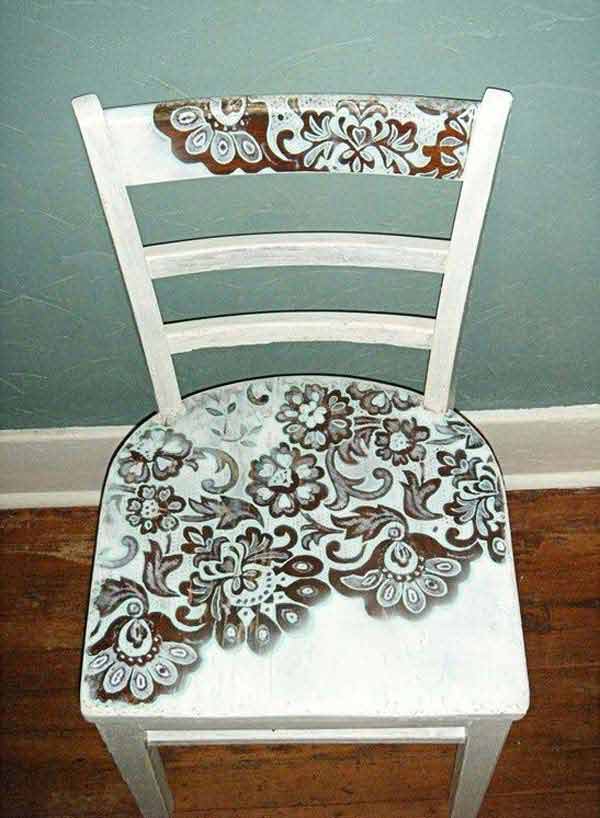 via creativityindiyyoucandoit.blogspot.ca
Add lace on mason jars and animate them with light.

via en.paperblog.com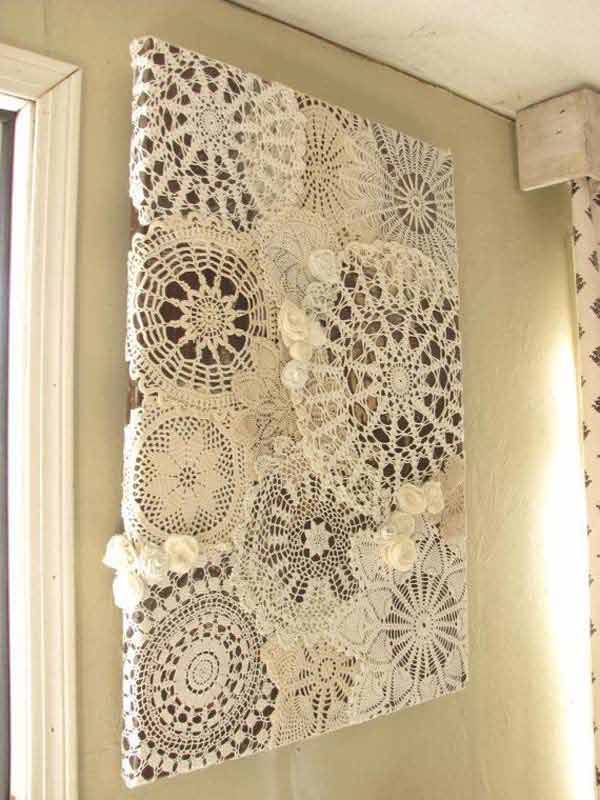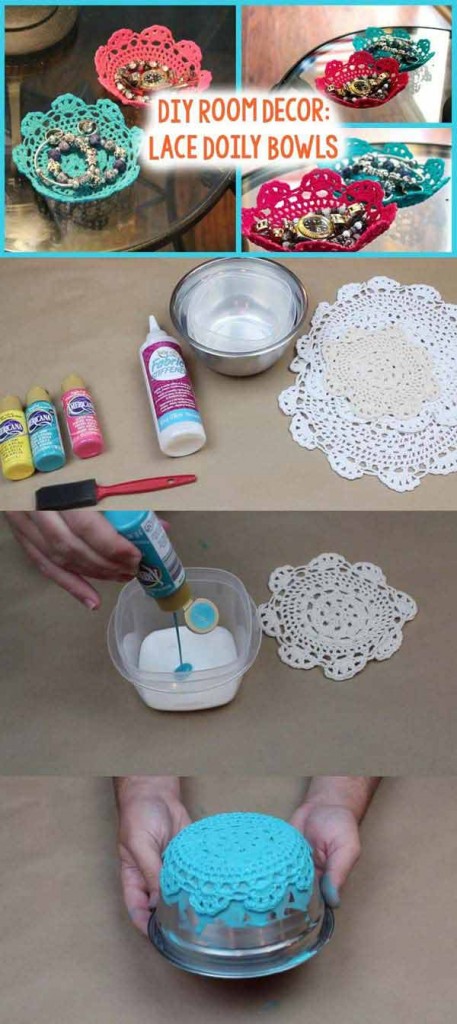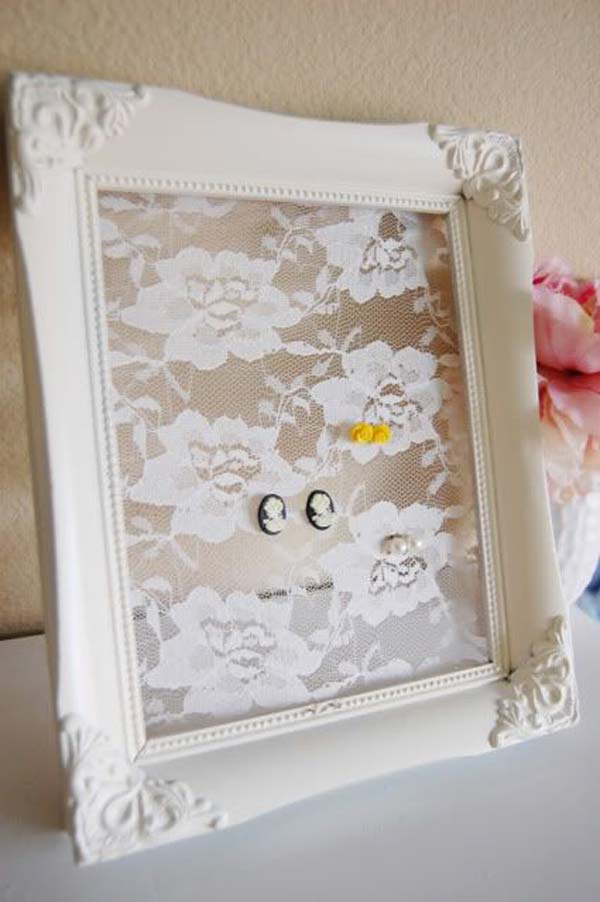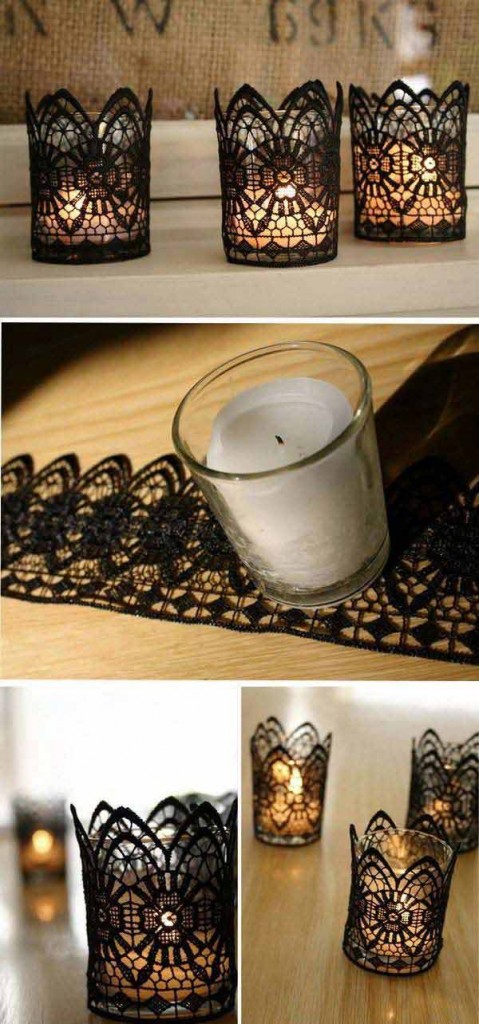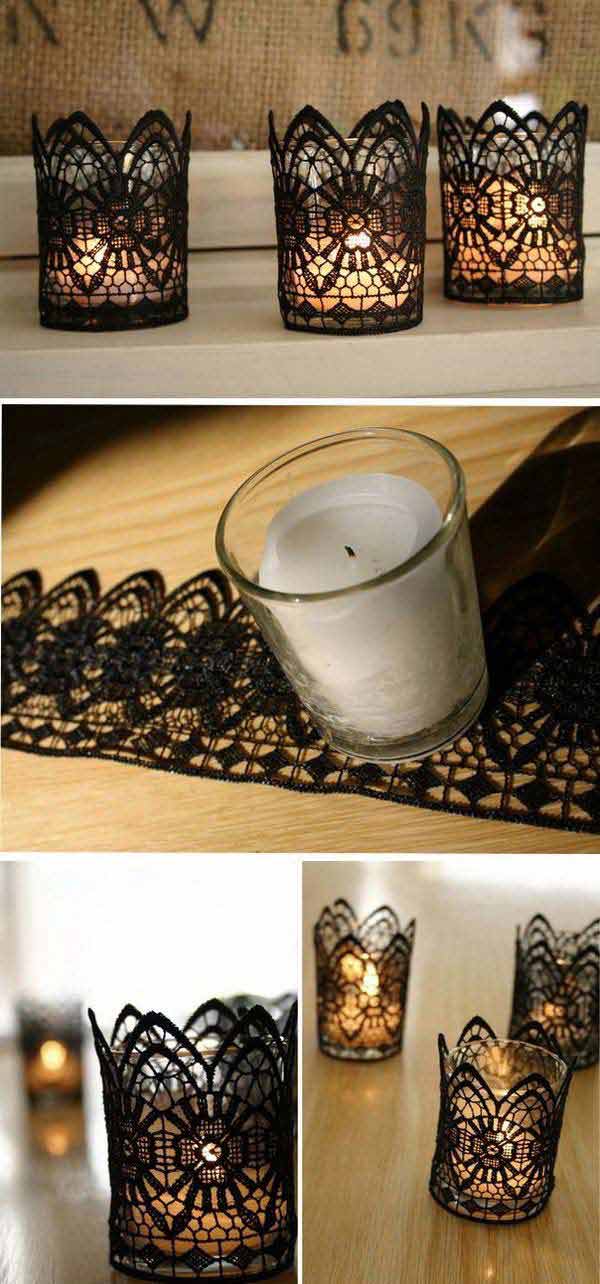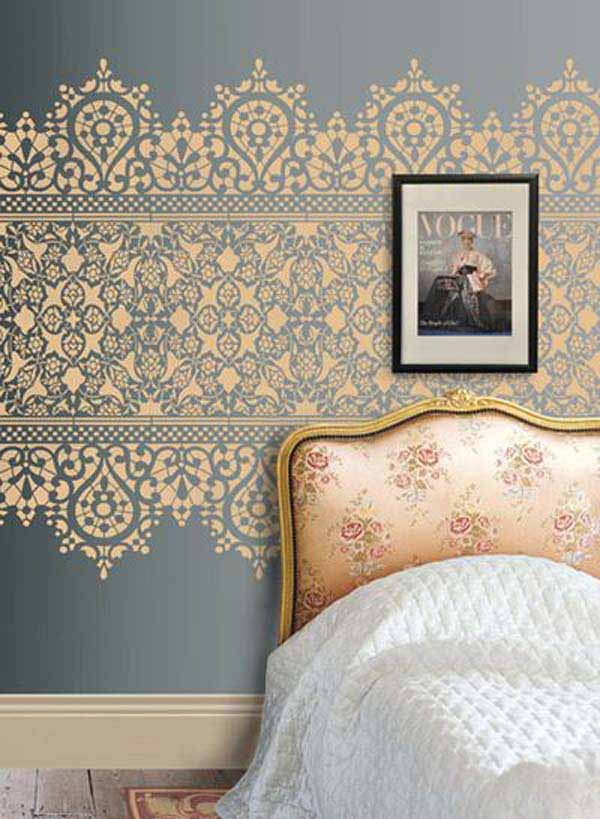 via designinspiration.typepad.com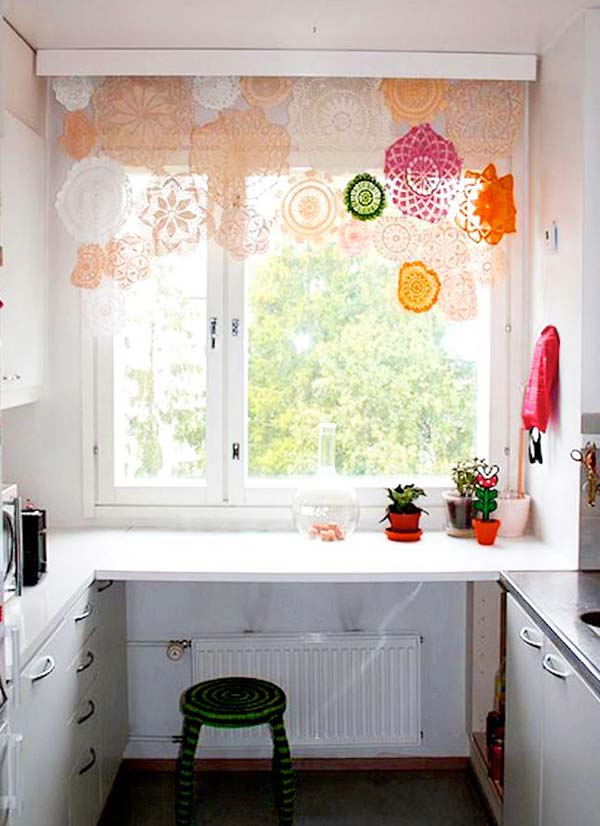 What do you think? We would love to hear your opinion on these 22 Mesmerizing Homemade DIY Lace Crafts in the comment section below.