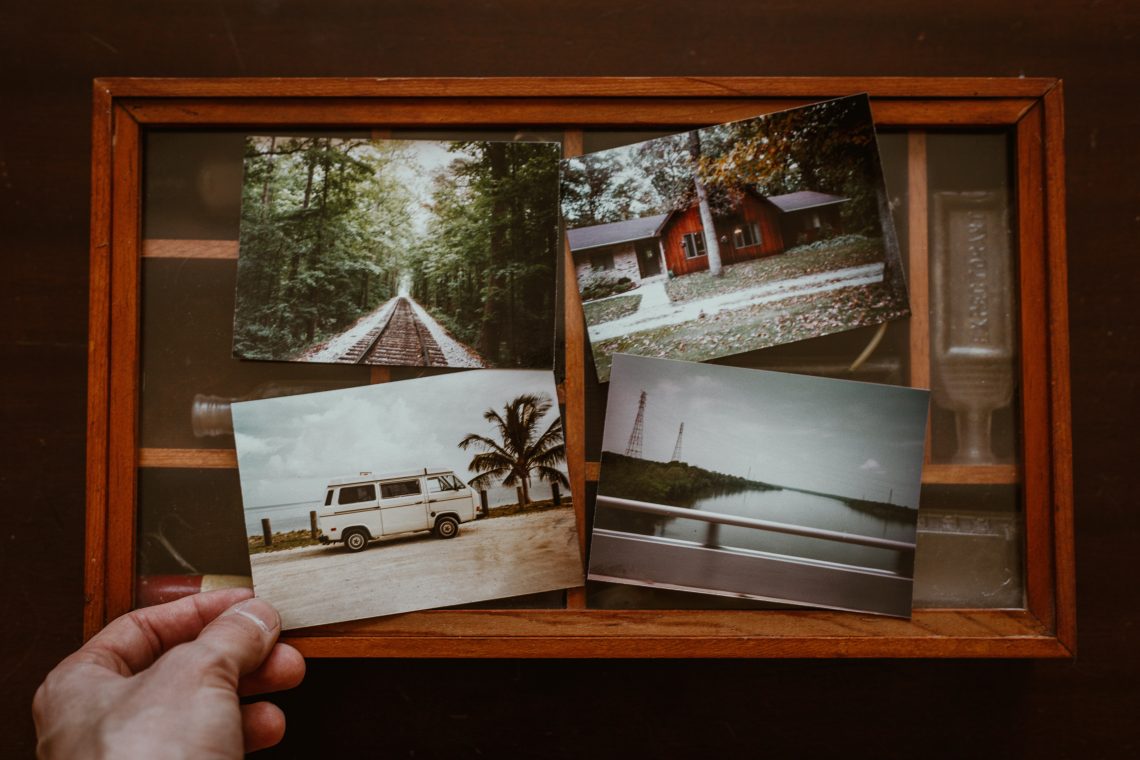 7 Creative Things to Do with Your Digital Photos
Chances are you have a handful of favorite photos that you have a fondness to look at. But constantly scrolling though your photo feed or thumbing through your photo books just to have a look at them seems excessive. Is there a way to have your favorite pics on display at all times? Turns out – there is, and more than just one. In this article, we'll go over a few ways you can use your digital photos. So let's get those precious images out of their Facebook or hard drive prison and turn them into something really amazing. Let's get rolling.
1. Create a Custom Phone Case
What is the thing that constantly draws your attention? Your phone, naturally! So why not combine your two, let's say passions, and create a phone case with your favorite picture? There are tons of studios that provide this kind of service, so there is no need to buy a see-through case and simply slap your image atop it. The coolest thing is that you are free to edit the picture you are going to use any way you like. You can add a filter to the pic, insert a caption, or even design a collage. Who says you only need to limit yourself to just one photo, right?
2. Design a DIY Collage
And speaking of collages. This art form is experiencing a resurgence of popularity since people now have all the tools to create them themselves. Collages are a perfect form to use your digital photos in, since once again, you can use multiple images. Designing a collage is a very engaging and rewarding process that will not only ensure that your beloved images are on display, but will also help you showcase your visionary style. Just make sure to print your digital collage in the highest resolution and put it in the cutest frame.
3. Make a Personalized Calendar
Have troubles keeping with your schedule? Then a calendar is the solution. And not just any calendar, but a highly personalized one! Make your own photo calendars with all your favorite pictures, add important dates and recurring events. Once again, you don't have to limit yourself to just one image. Use a bunch of them, turn them into collage and decorate them to your taste. Then you'll have awesome home decor and a time management tool that you won't be able to take your eyes away from. By the way, do you know someone who lacks organization skills? Such a DIY photo calendar will make a great gift for this person.
4. Craft Amazing Photo Jewelry
Let's bring even more beauty into our lives with custom photo jewelry. There is no limit to what items you can create – all thanks to the DIY craze. There are tools for making earrings, lockets, rings, and brooches. The hardest part will be the culling of the photos you'd want to use. But think of the effect your creation would have!
5. Create Stunning Wall Art
No, we are not talking about merely printing your pictures and hanging them on the wall. A wall art is a way for you to truly up your home décor game. Imagine your photos reworked as the famous pop art Marylin Monroe portrait. Or how about photos stylized as oil paintings and printed on canvas? There are myriads of ideas, just consult your local photo studio.
6. Turn Your Photos Into a Slideshow
Have a thing for animation? Then try creating a slideshow with your photo archive. A sweet little movie filled with animations, transitions, pans and zooms will help you tell a gripping narrative with your images. And if you accompany your creation with a fitting soundtrack – then you'll have a movie you'll be rewatching for days on end.
7. Make a Coffee Table Book
Such books in no way resemble a boring photo album. First of all, a coffee table book will feature your picture with similar aesthetics. Besides, the binding of this book should be sleek, expensive, and chic, i.e. not like a regular photo album. Such a photo book will become an amazing decoration for your living room, a conversation piece, or just a thing to pass time while getting a lot of visual pleasure.
And there you go – you now know a few creative ways to turn your digital photos in. So you no longer need to flip through dusty old photo albums to get a whiff of nostalgia or any other pleasant feeling you get from looking at your photos. From now on they will be always on display for you to enjoy.