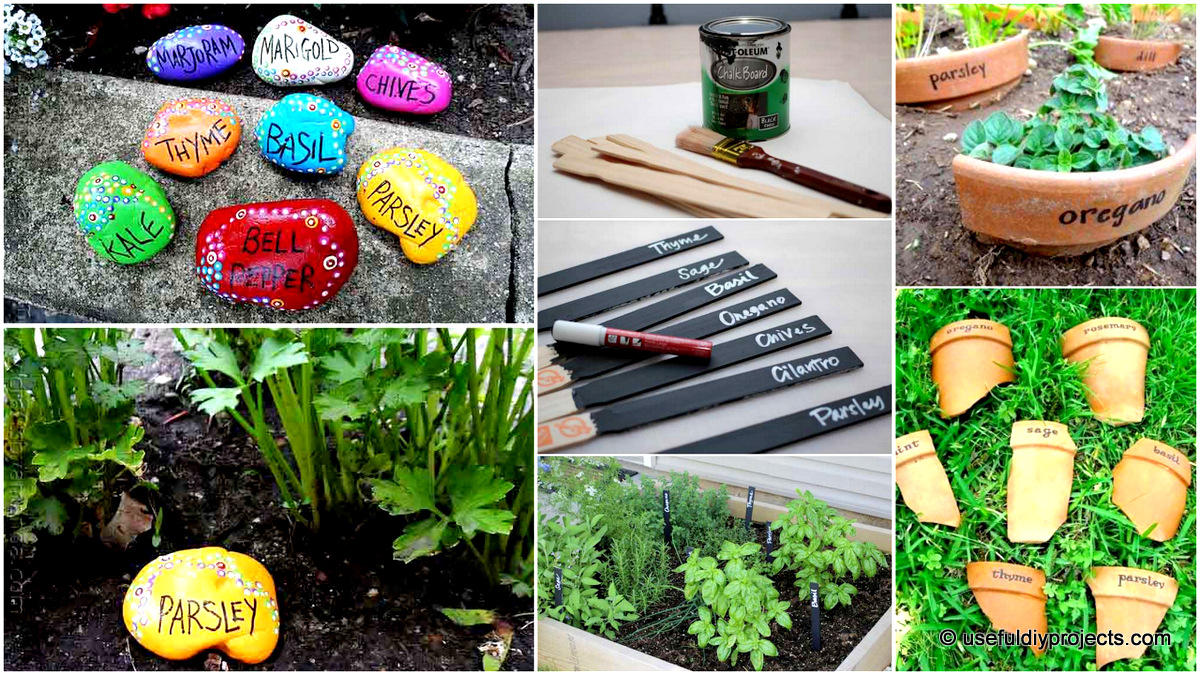 19 Brilliant No-Money Ideas to Label The Plants In Your Garden
Why would you label the plants in your garden? The perfect season to act up in your indoor mini garden and outdoor garden is here. Flowers, tree, plants, vegetables, all are ready to receive your attention and care now. The garden too needs your input to force start. It is time to emphasize greenery. Start by constructing or refreshing a garden path, build a small fountain or install the irrigation system. All these are features that cannot be ignored, the backyard is a wonderful thing that one should enjoy to the fullest. The following article presents a simple, brilliant no-money ideas to label the plants in your garden, this will help you keep your plants organized, in order. There are numerous solutions for these labels, these can include wine corks, branches, stamped spoons, cans, bricks and even terracotta  pots, there are options, choose to emphasize greenery.
#1 use small tin foil pieces to mark the seedlings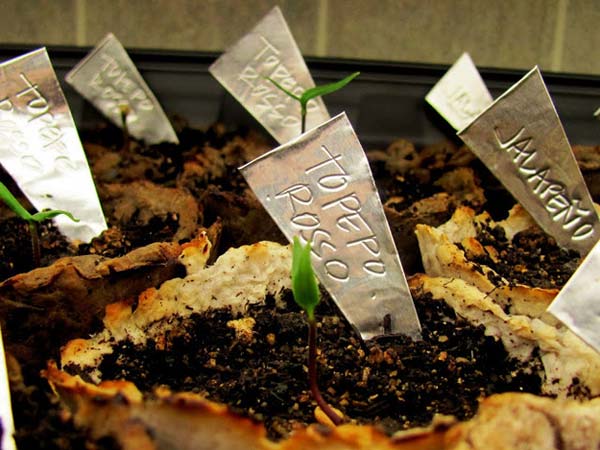 #2 paint rocks beautifully and place them in planters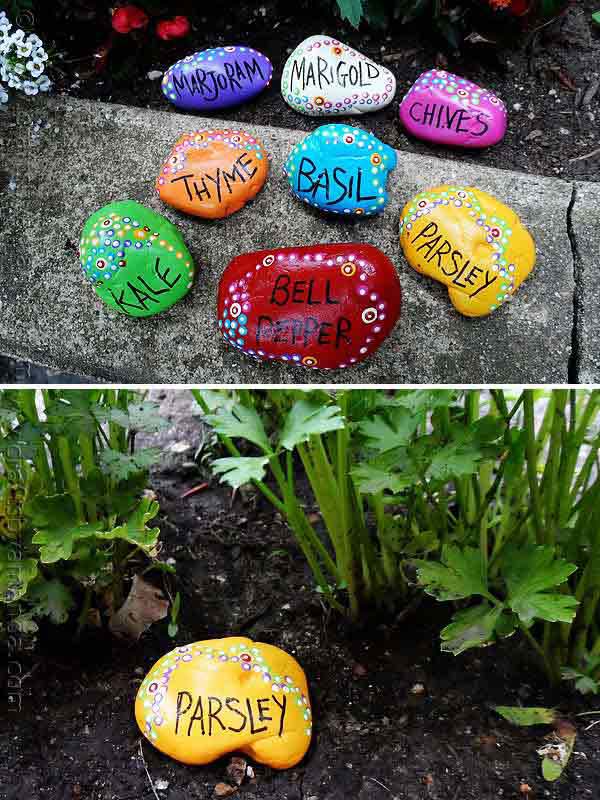 Above Tutorial —-> craftsbyamanda.com
#3 use wine corks to mark your garden plants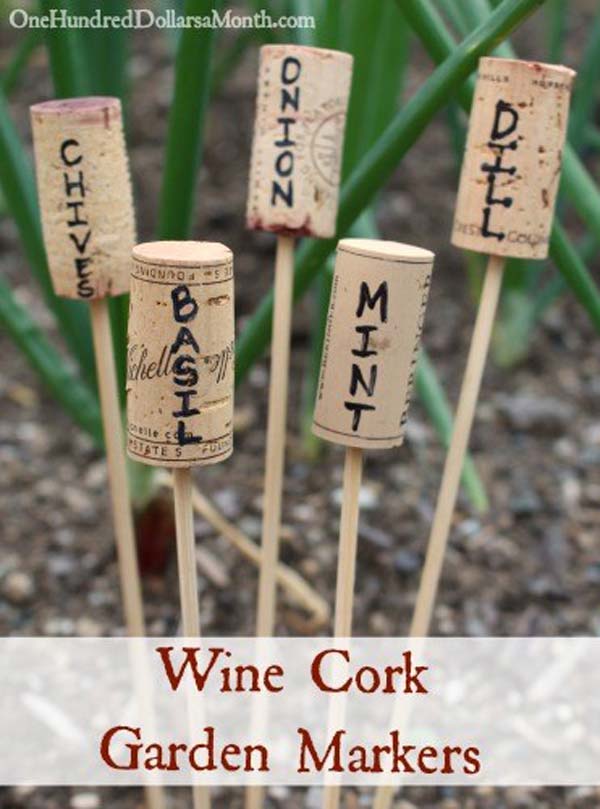 Above Tutorial —-> onehundreddollarsamonth.com
#4 stencil cutlery to obtain super cool resilient garden markers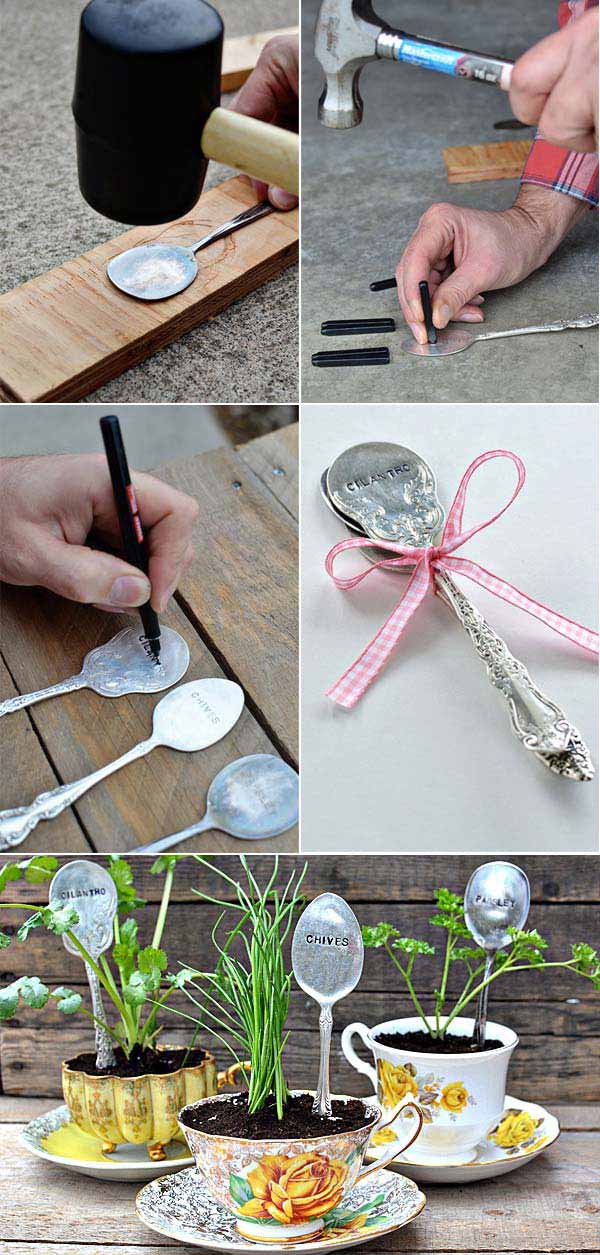 Above Tutorial —-> intimateweddings.com
#5 use pegs with instructions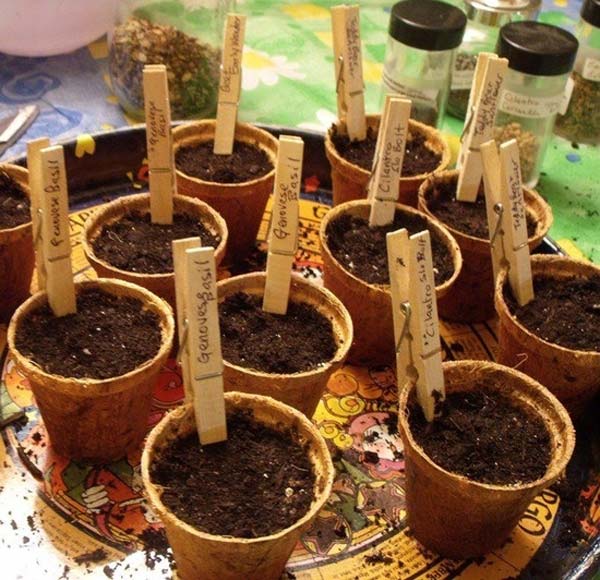 #6 write on bricks and use them rapidly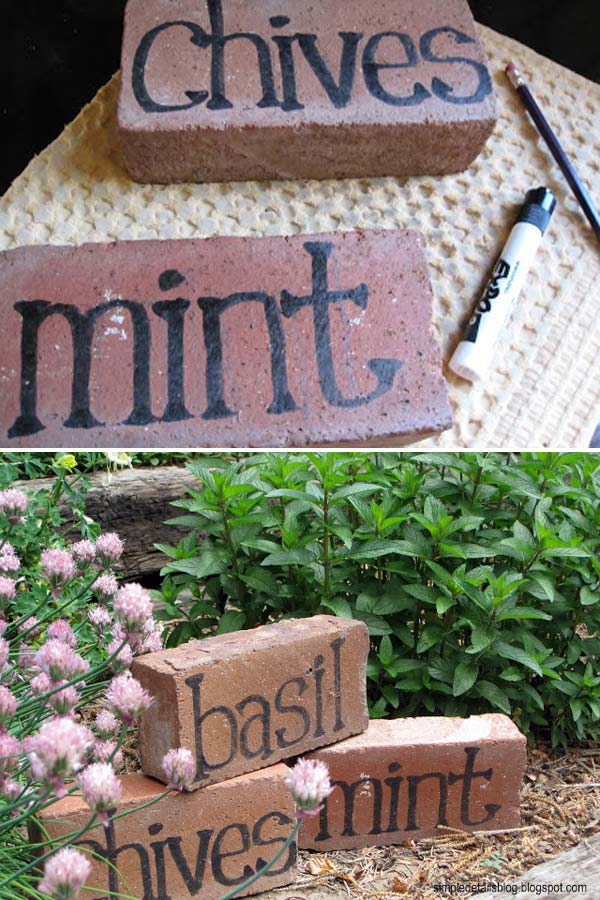 Above Tutorial —-> simpledetailsblog.blogspot.com
#7 slices of wood can be a joyful way to mark your garden

Above Tutorial —-> swallowsheart.blogspot.com
#8 use tin cans to create fast markers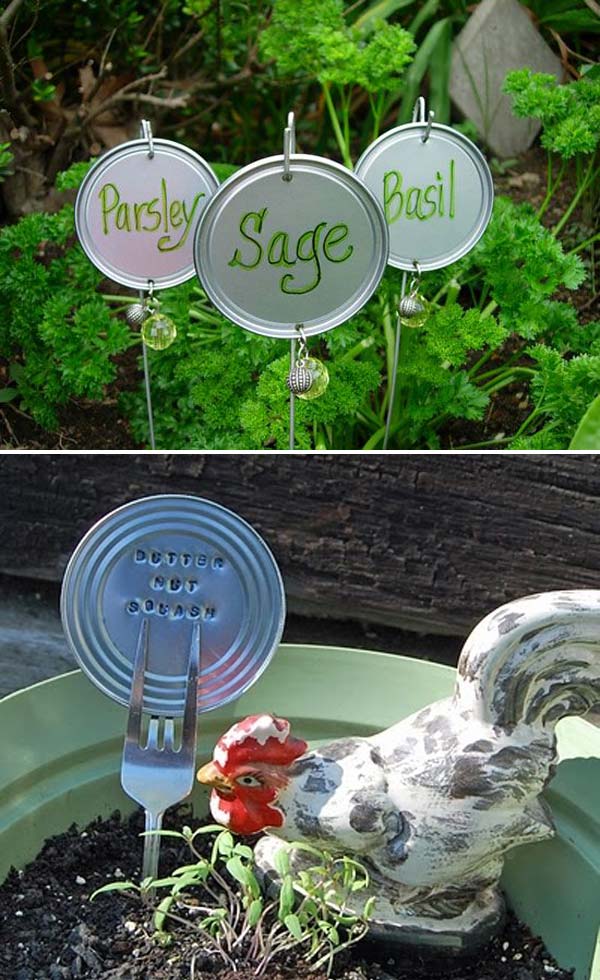 Above Top Tutorial —-> inmyownstyle.com Bottom Tutorial —-> pinandpaper.blogspot.com
#9 wine bottles are durable resilient markers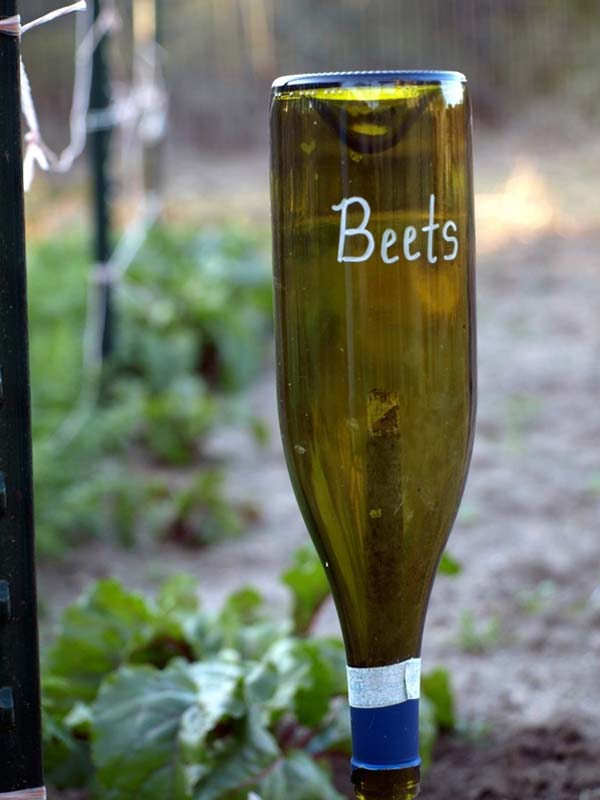 #10 enchant your garden with petite diy plant markers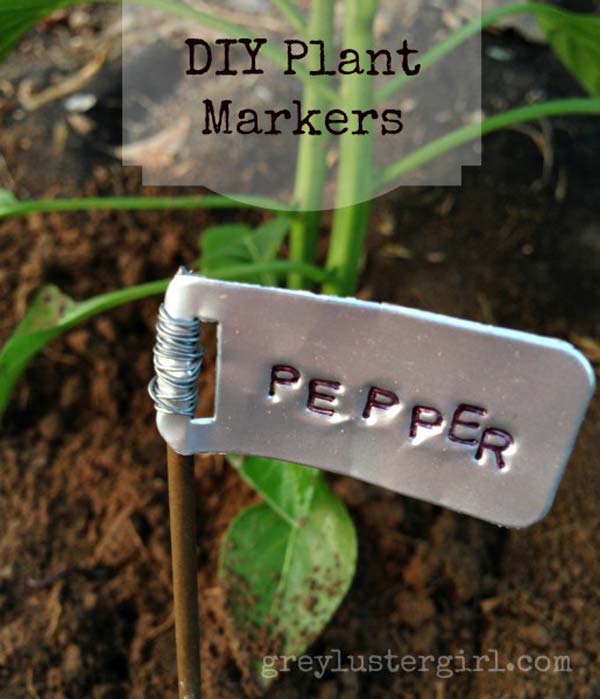 #11 broken flower pots can mark seedlings naturally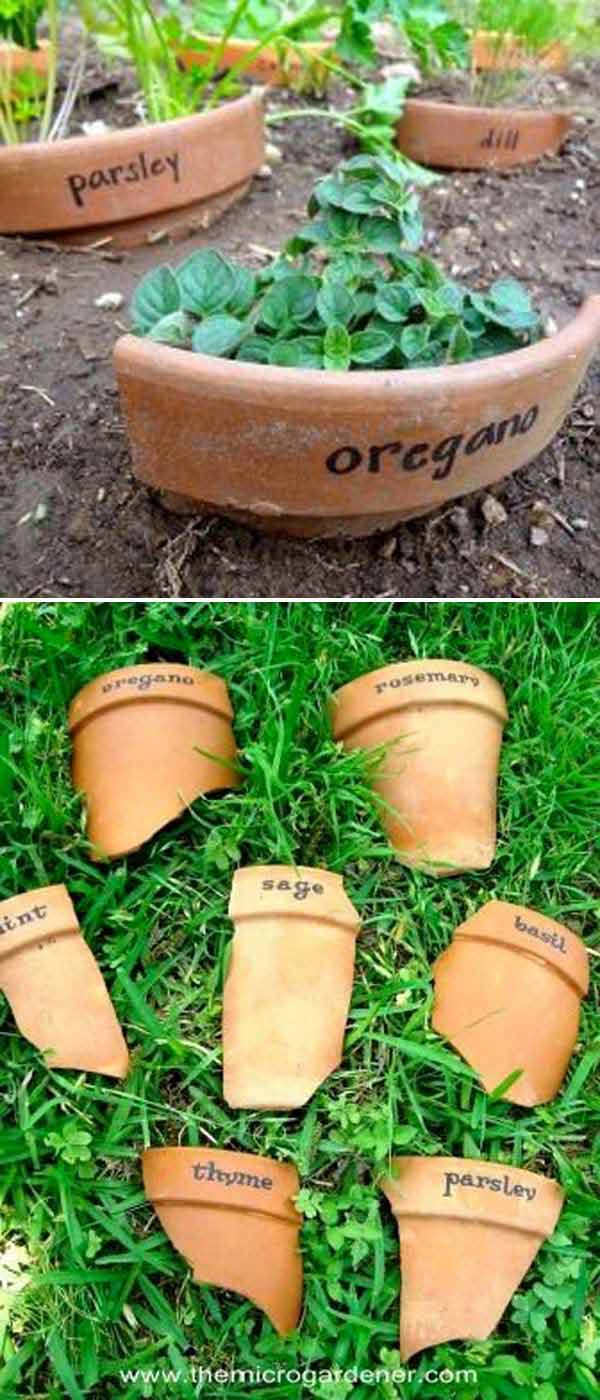 Top image Source Bottom image Source
#12 twigs are a great a solution to multiple problems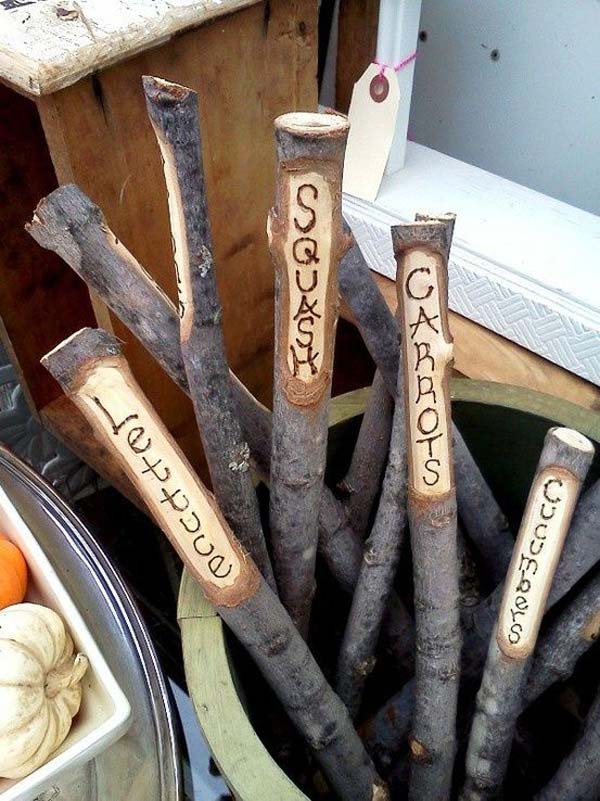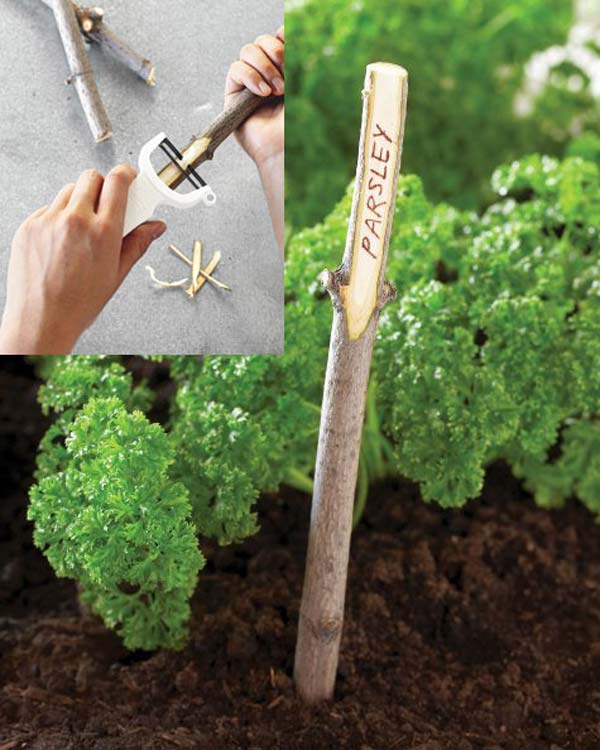 #13 realize colorful markers out of clay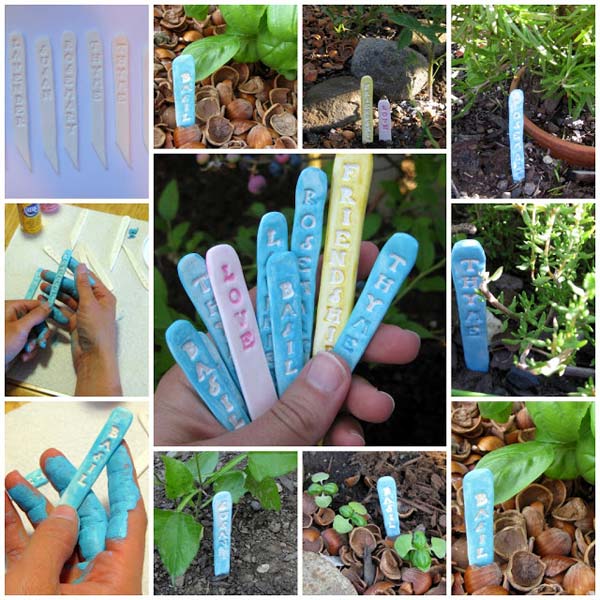 Above Tutorial —-> witandwhistle.com
#14 old cutlery can work beautifully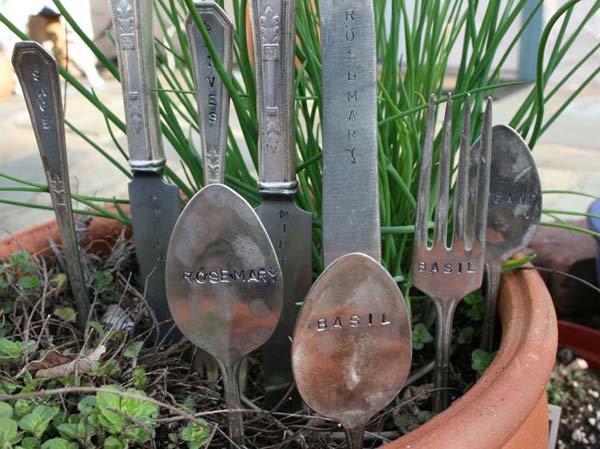 #15 build small markers out of lettered beads

Above Tutorial —-> pagingfunmums.com
#16 colorful garden pegs used as markers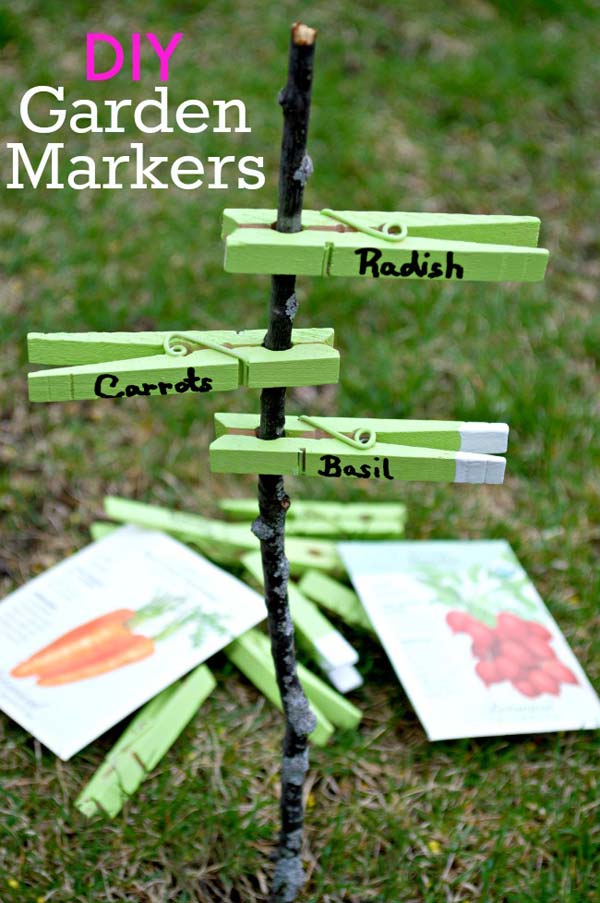 Tutorial —-> chatfieldcourt.com
#17 washi tape and duct tape can be brilliant markers

#18 petite flower pots can mark the spot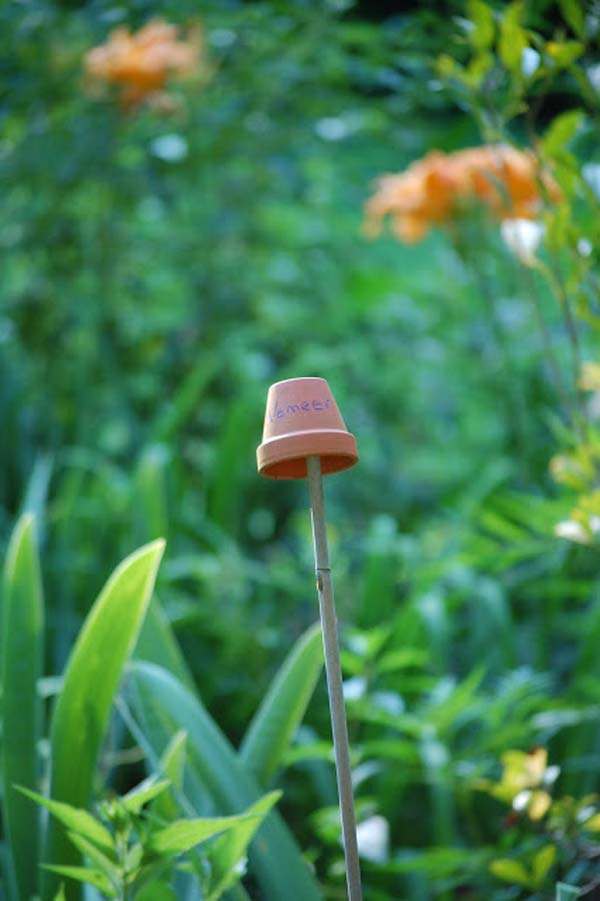 #19 Use CHALKBOARD painted ice-cream sticks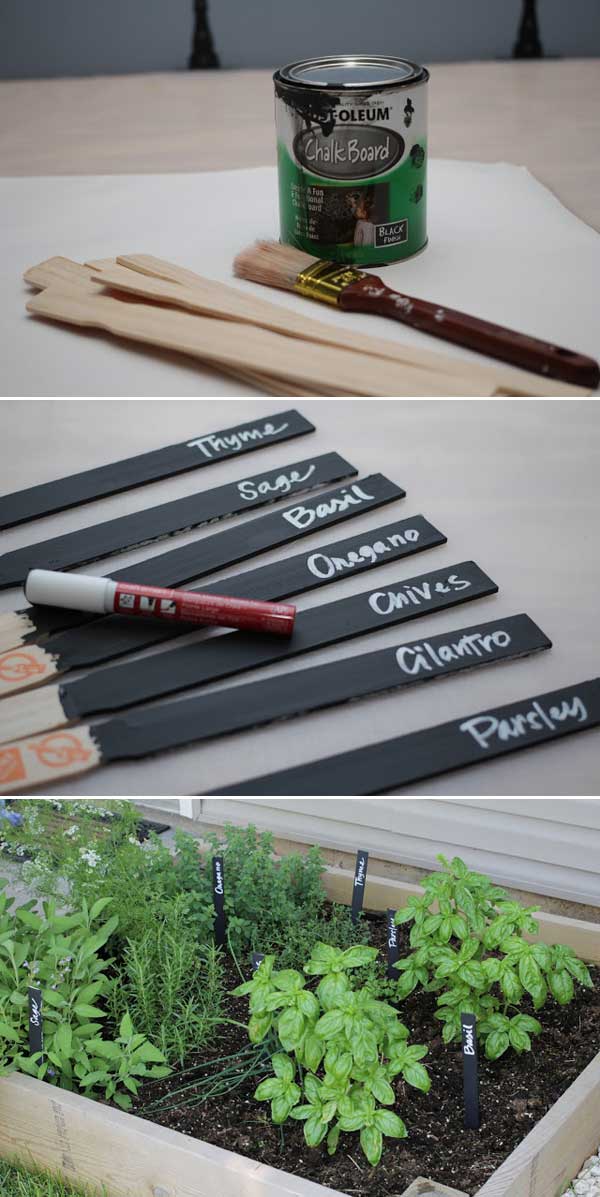 Tutorial —-> handmadeintheheartland.com
The solutions are quite diverse yet all the result are magnificent, you can make all these at home with ease with little to no costs. What do you think? We would love to hear your valuable opinion on the subject in the comment section below.