Time spent outdoors in fresh air is marvelous on its own but when it becomes a  great bonding opportunities for a family it becomes something else entirely. If you are to add in the fact that the memories of a child will be born in the act, everything goes north. It rapidly becomes very important for you to be there, for the activity to be safe, educative, memorable and last but not least immense fun.  We have gathered a short suite of very cool ideas to consider for this, simple ways to transform your backyard into a cool and fun kids playground.
The options are limitless and they can include a climbing wall, a tree house, a sandpit or even a mud kitchen, it is up to you to complete this breathtaking list and shape the universe of your child, to bring to reality his dreams and fuel his creativity, all in an educative act. An don't forget about safety, protection, outdoor gear for yourself and your little one.
Cast a glance over the ideas below and surge inspiration, we would love to hear your thoughts in the comment section below.
#1 realize cool mud kitchens and invite your kids outside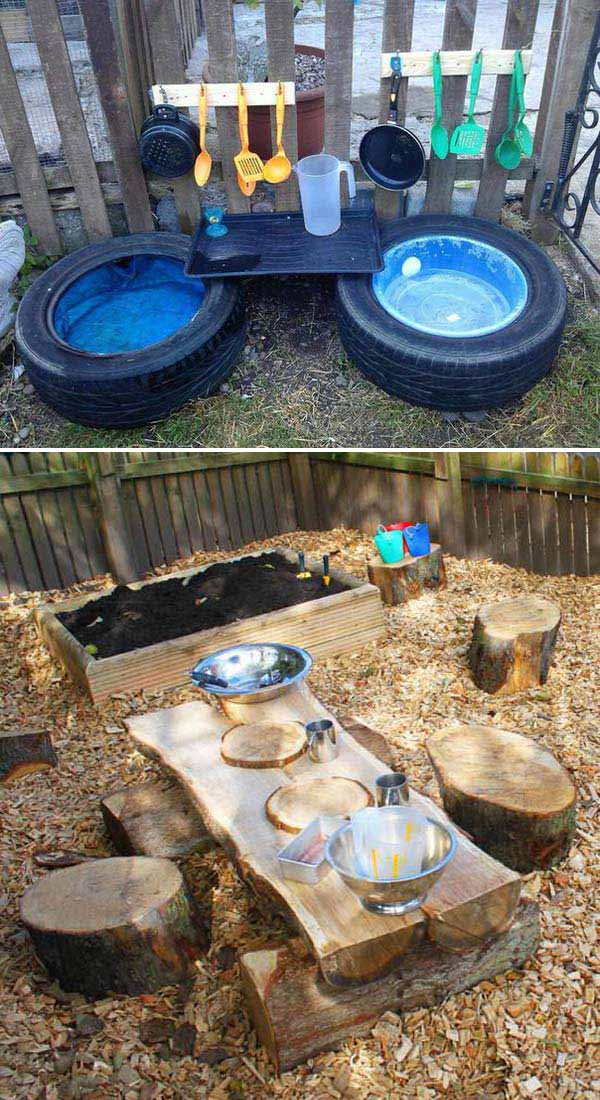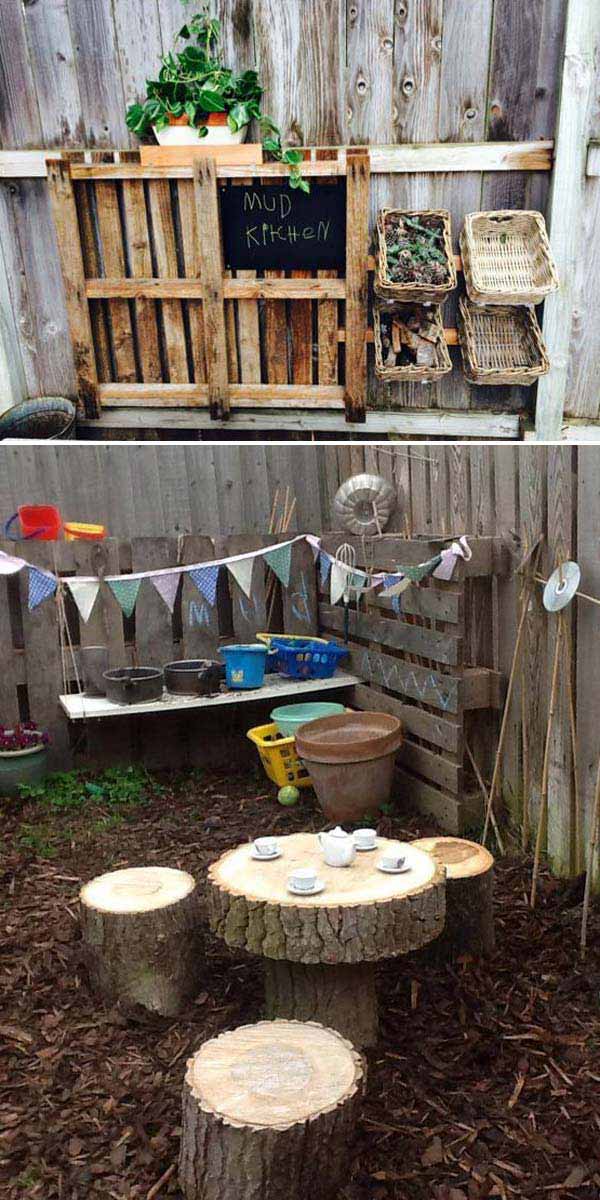 #2 planting with children is an insanely educative and rewardful  act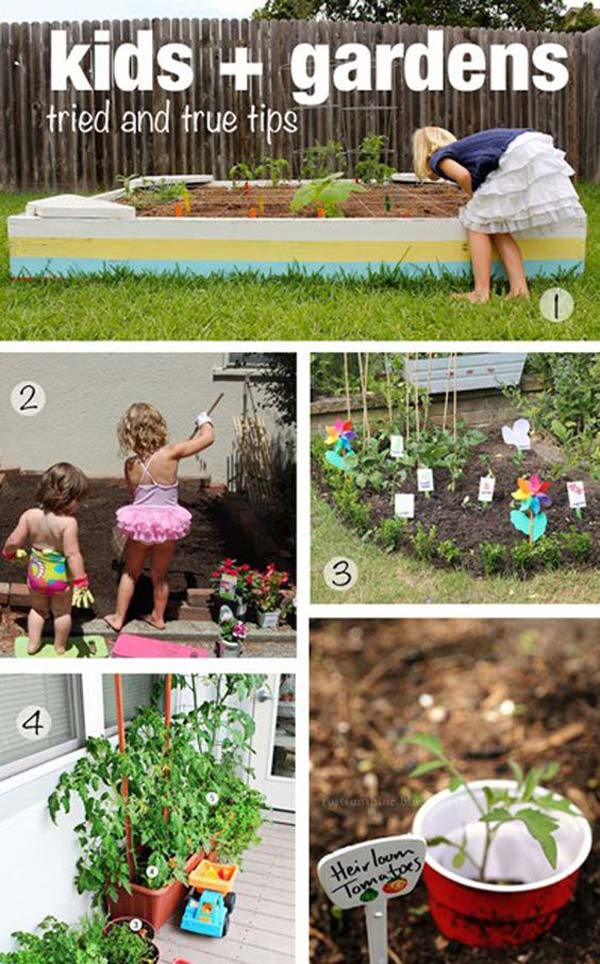 Extraordinary fun for all parties, one that will forge an unforgettable memory for sure.
#3 a sandpit or sand box can keep them ENTERTAINED for hours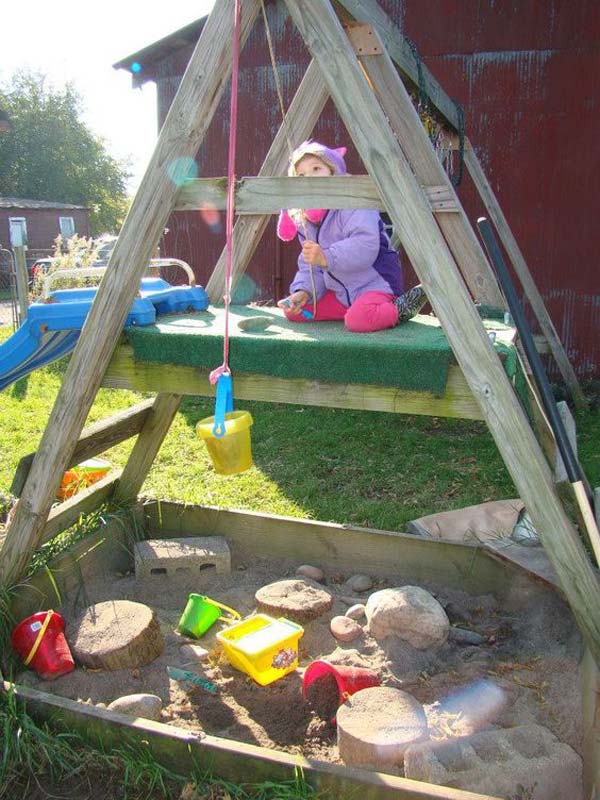 Kids simply love sand.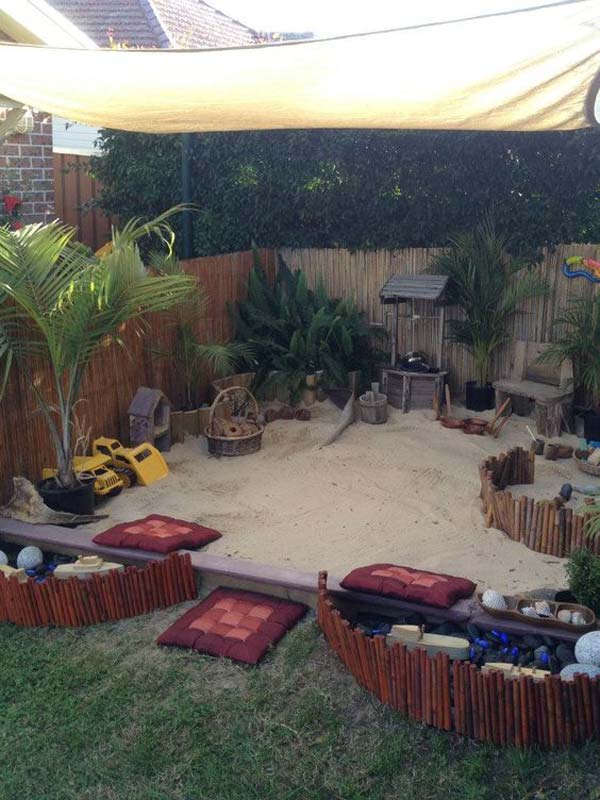 #4 a sunken trampoline can be super  fun and space efficient alike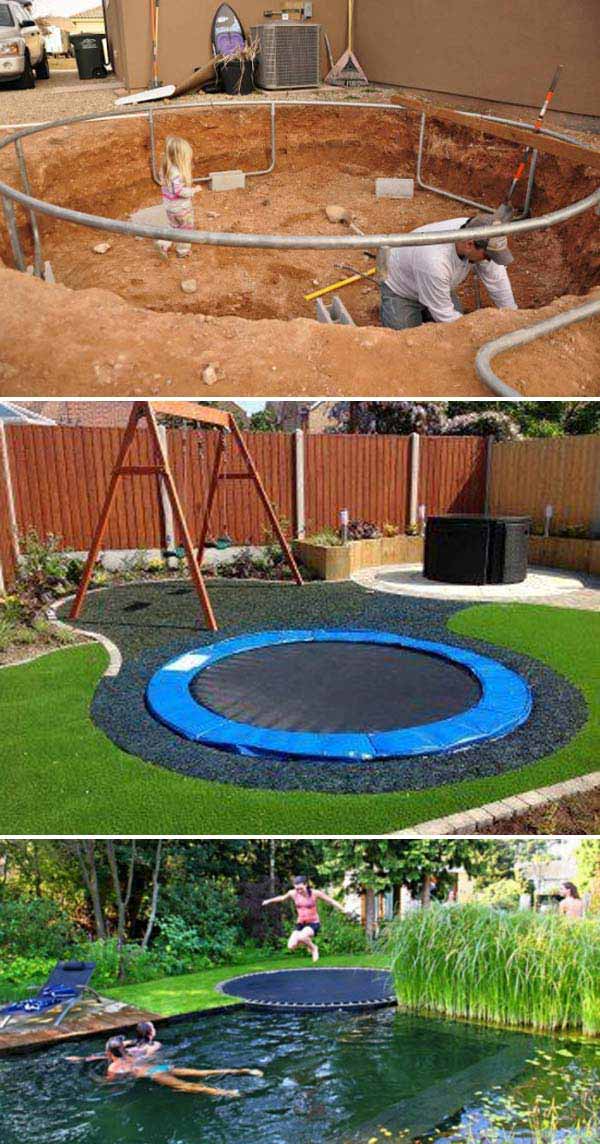 Add a pool to that sunken trampoline and things change a great deal.
Tutorial  —-> allthingsthrifty.com
#5 construct a chalkboard onto the fence and fuel their creativity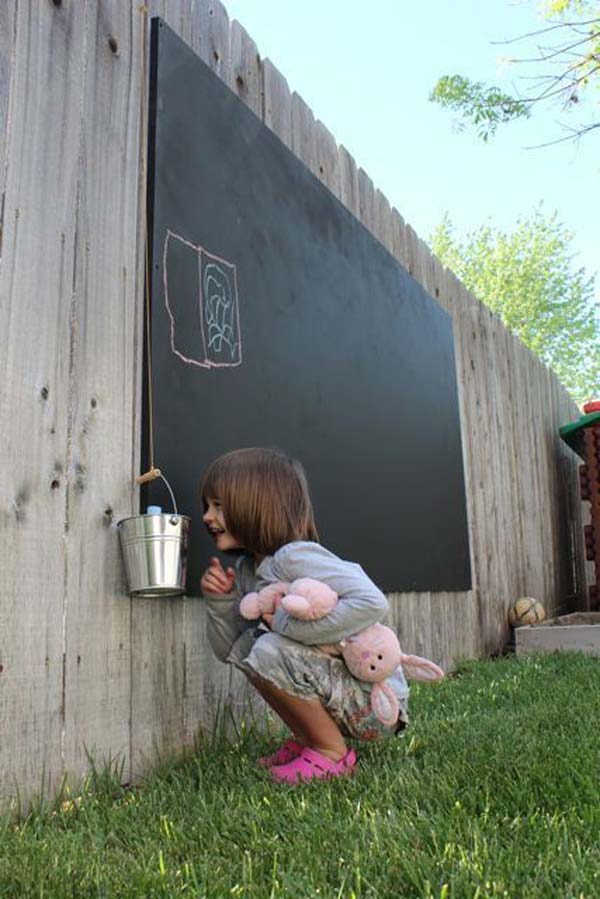 Tutorial  —->  projectdenneler.com
#6 build a stump house made from wooden pallets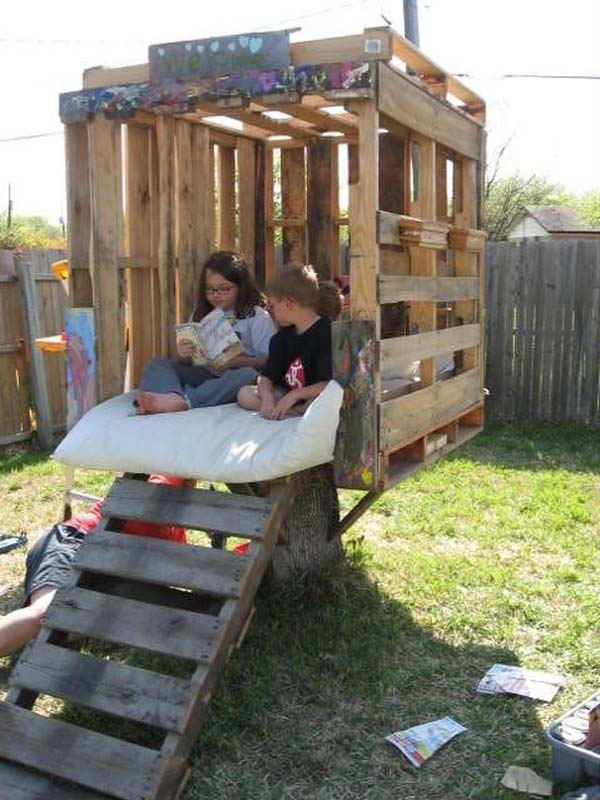 #7 create a bike track in your backyard and have fun
#8 a green SWEET-PEA tepee could be fun addition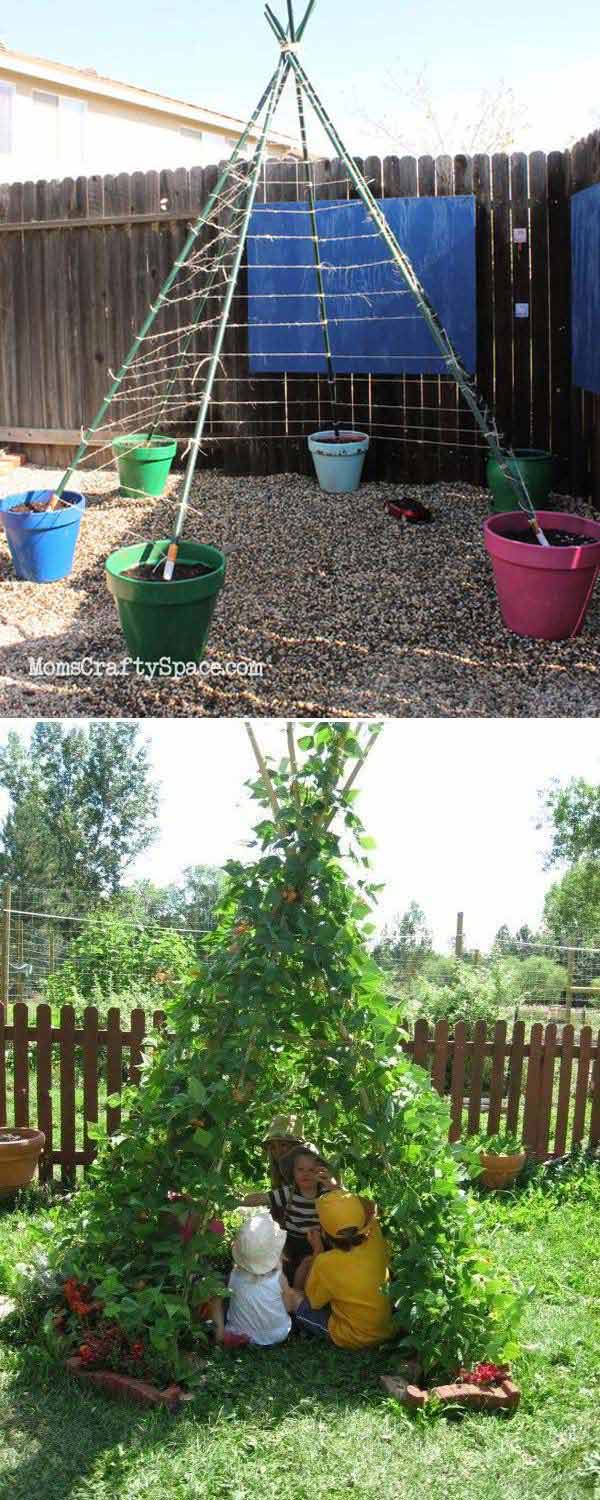 Click here to find some creative gardener gifts.
Tutorial  —->  happinessishomemade.net    Source
#9 build climbing structures that can include knotted rope and climbing nets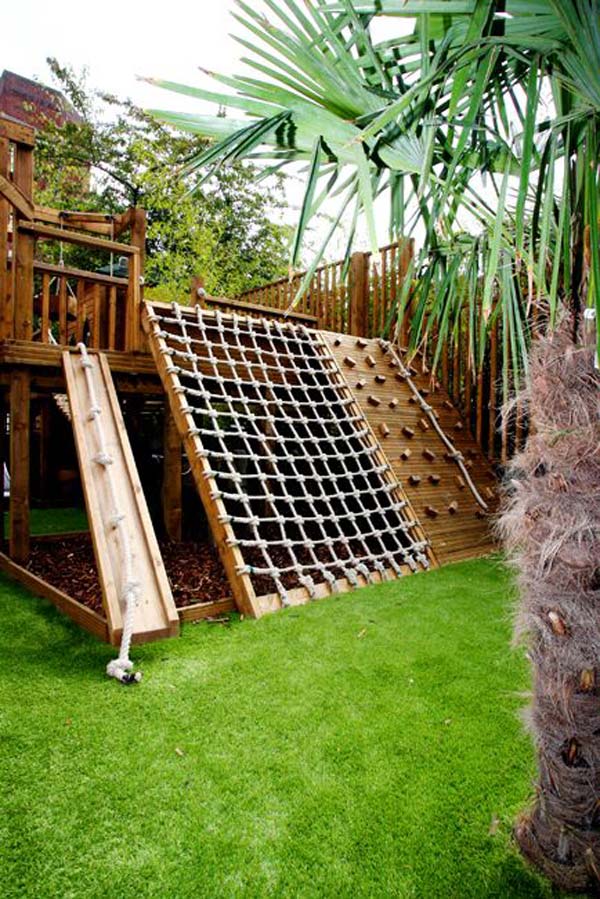 In these forts memory are forge, simply ensure that they`re completely safe.
#10 realize a music wall out of various kitchen utensils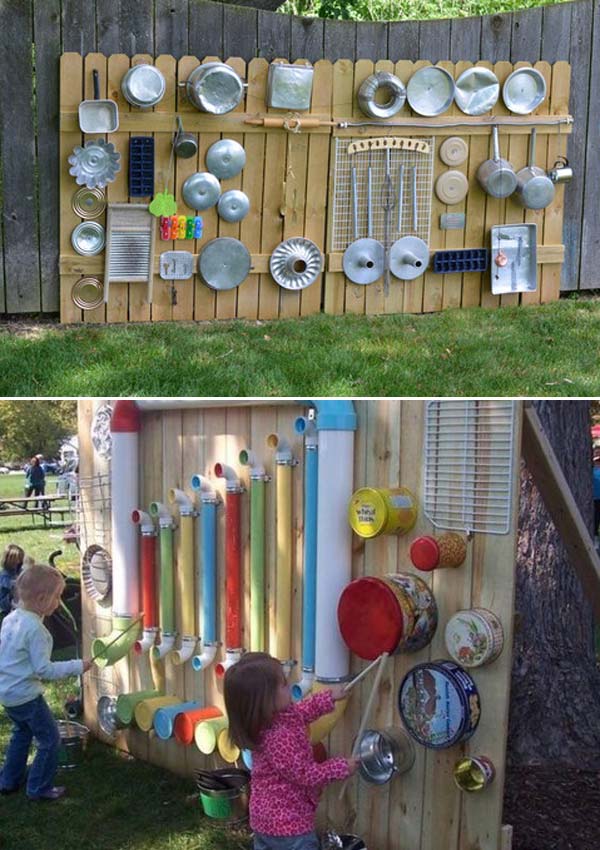 This can be insanely fun, it can have little to no costs and it can become really loud, use it wisely.
Tutorial  —-> prekandksharing.blogspot.ca    Source
How do you spend your outdoors time with your kid? We would love to hear your valuable feedback on this important activity in the comment section below. This time spent with family friends is utterly important and one must surely ensure that their creativity and imagination gets wings, that every child in the world receives as much attention as humanly possible.