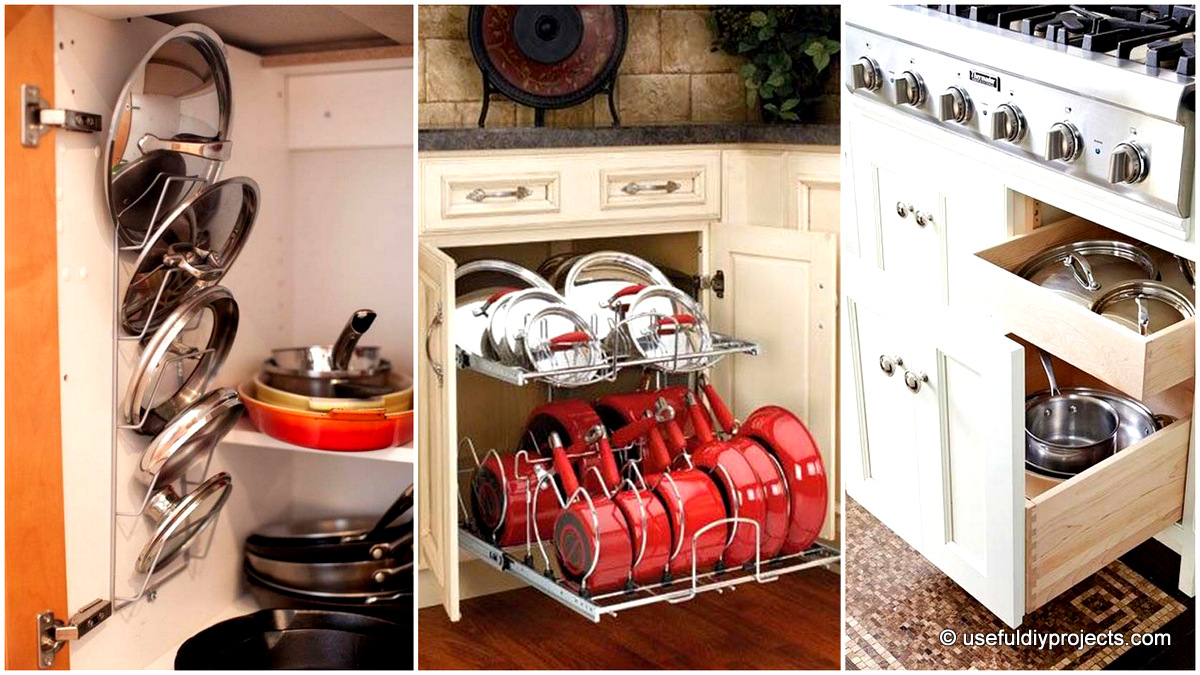 14 Insanely Smart Ways to Organize Your Pot Lids
It is know that the kitchen plays an immense role in the household and the way it functions influence our living quality a great deal, it is important to have it clean, clutter free, ready to entertain our family, our friends, to act as the social core that is is in our homes. A well organized, clutter-free kitchen is important, a great concern to many of us. In the following article we have collected a gallery that presents insanely smart ways to organize your pot lids, ingenious methods to keep your lids organized and your kitchen free of clutter. Cast a glance over the gallery below and get inspired, we would love to hear the story of your kitchen in the comment section below.
#1 Use the first part of a deep drawer to keep lids in order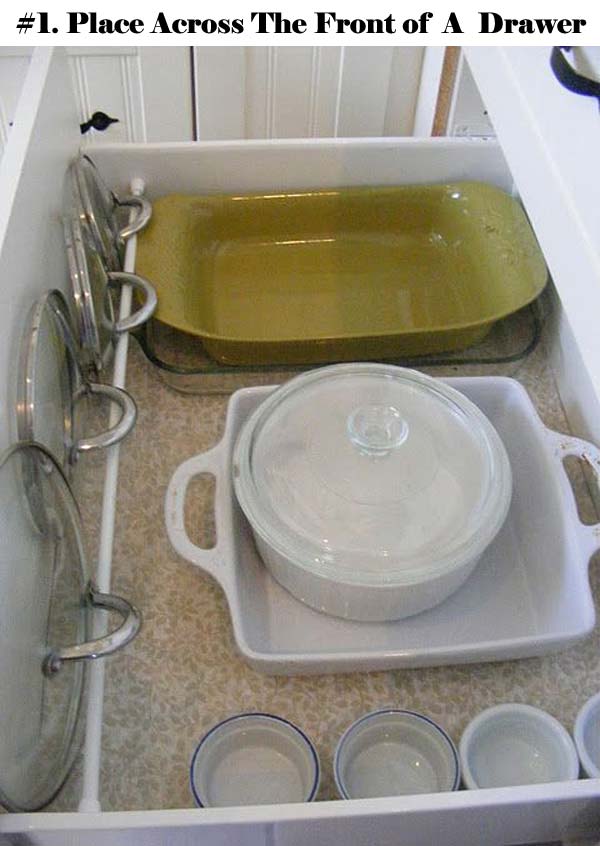 #2 install a thin drawer under the sink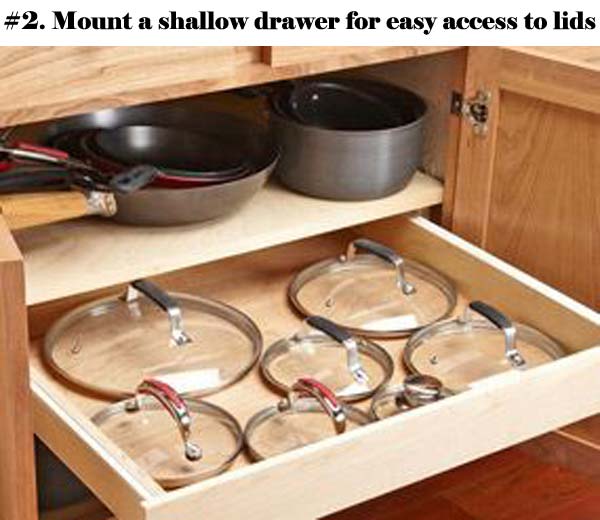 #3 position hooks under the cabinets and gain storage space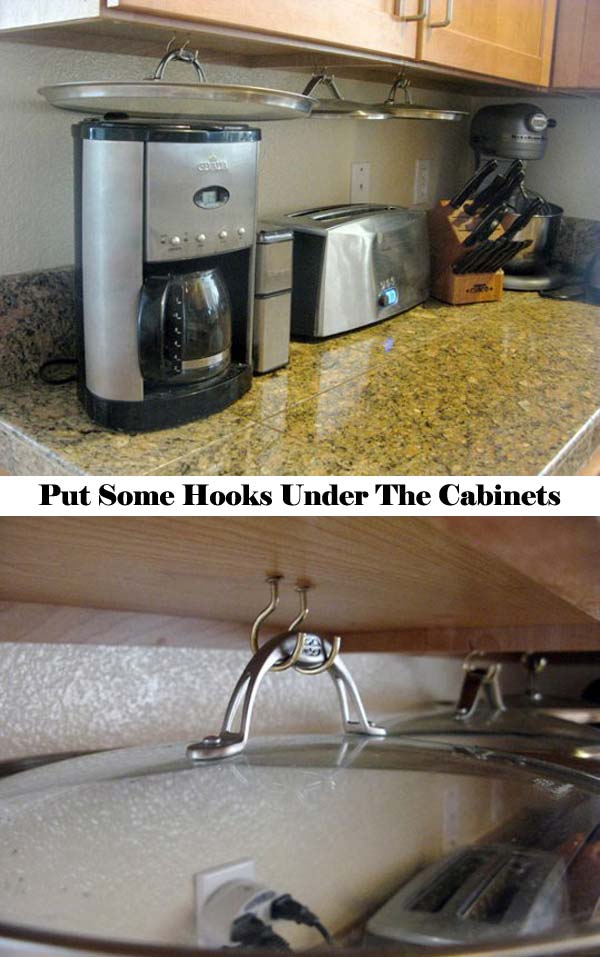 #4 purchase plastic lid organizers and save space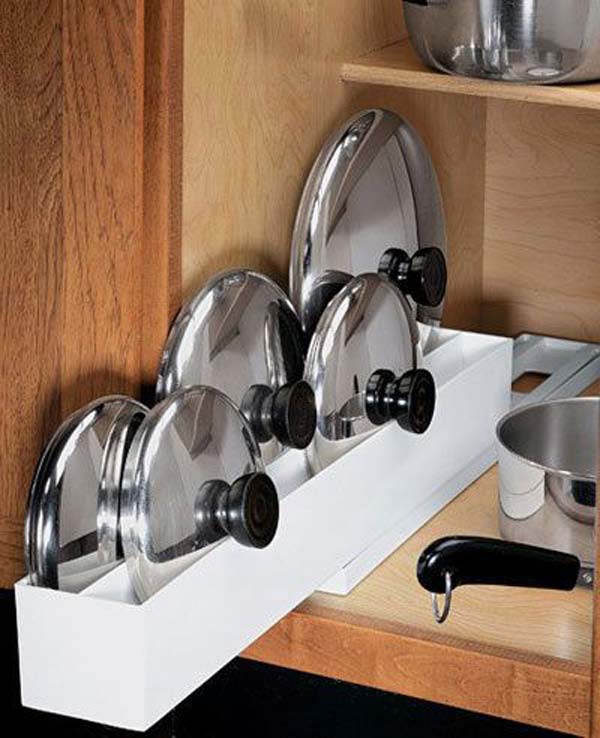 #5 use the back of the door to store additional pot lids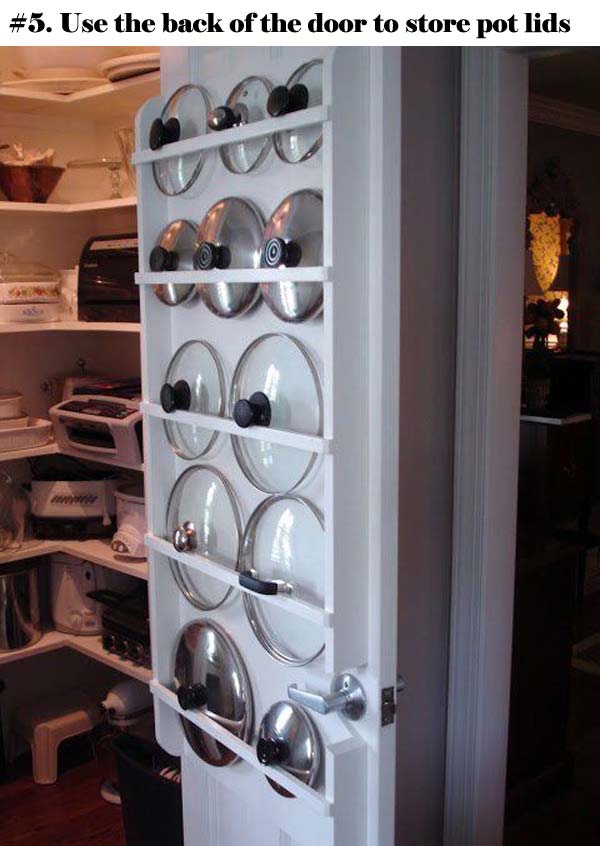 #6 transform cd holders into storage organizers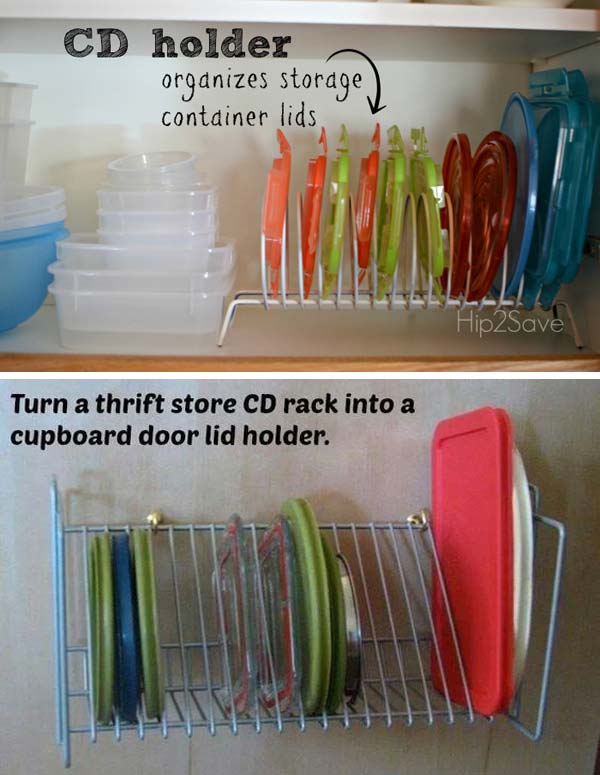 #7 dedicate an entire drawer to lids and pots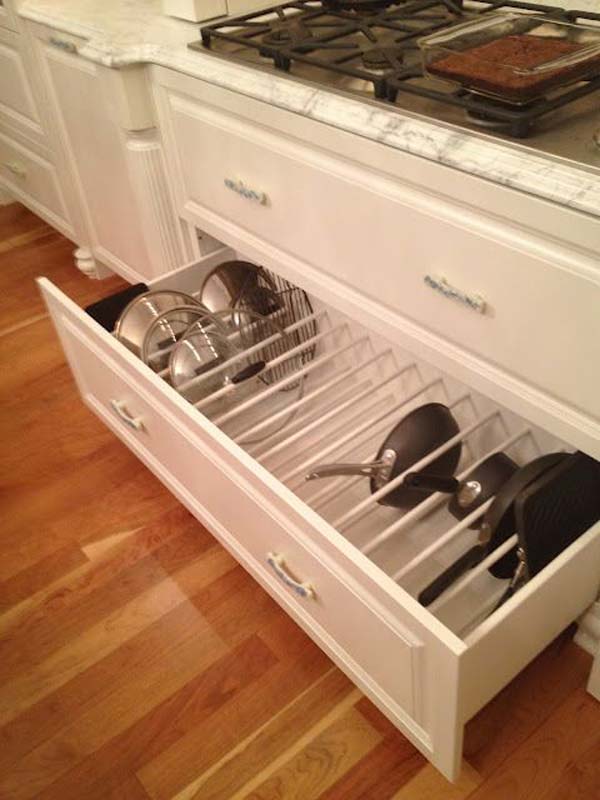 #8 use cabinets doors to store lids beautifully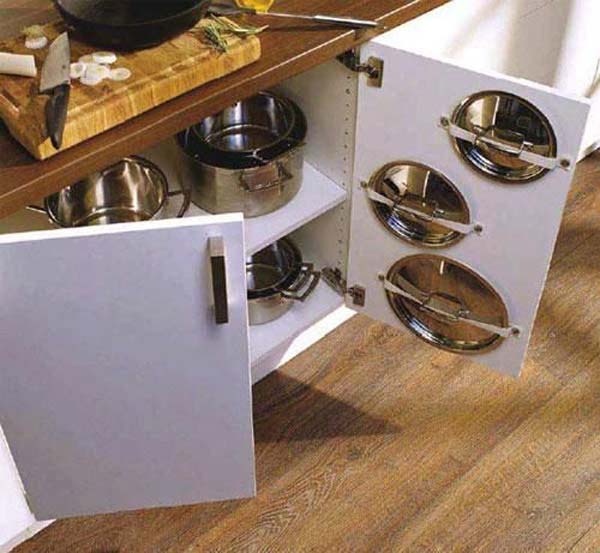 #9 simple adhesive hooks can go insanely well storage wise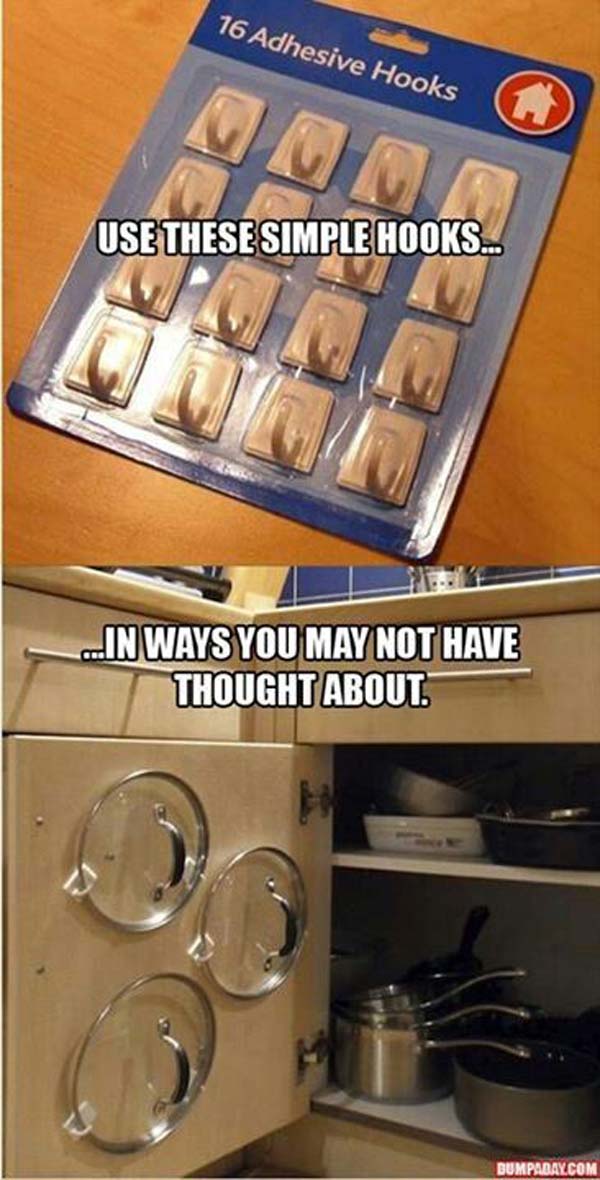 #10 transform a towel rack into a new lid rack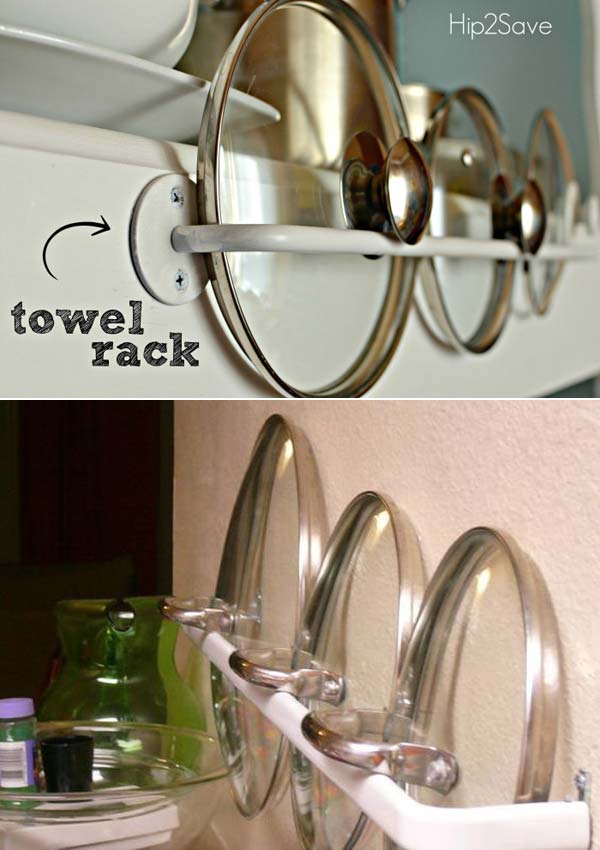 #11 magazine organizers can install order into plastic lids as well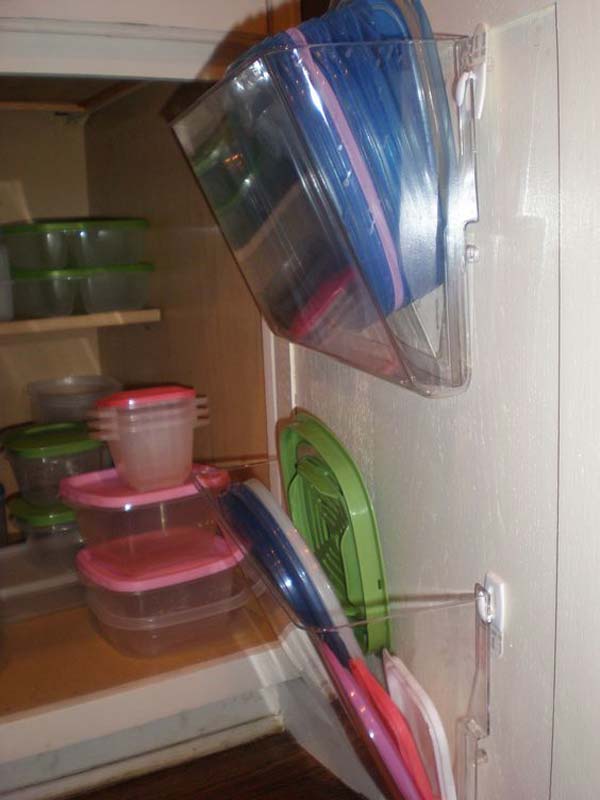 #12 thin pot lids drawers are super useful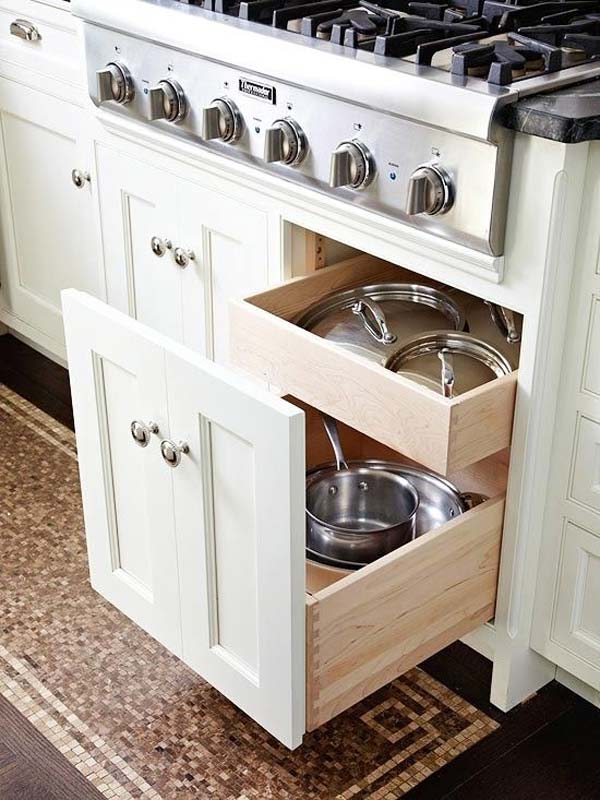 #13 nestle lid racks in your cabinets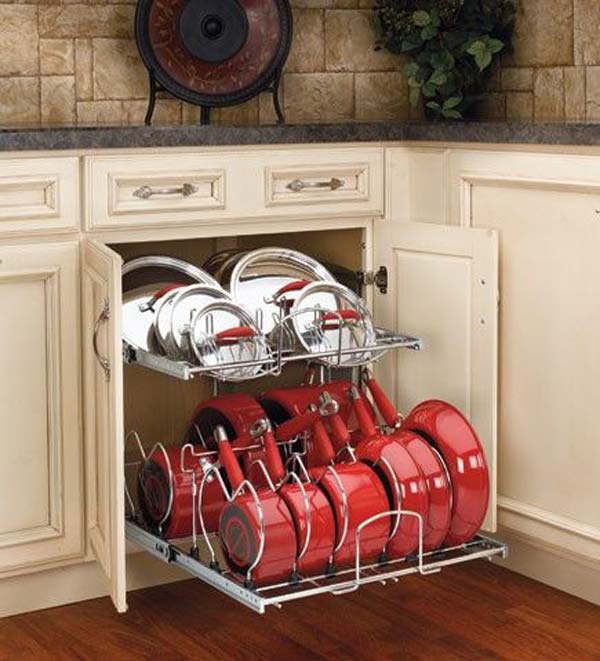 #14 METALLIC magazine racks can store lids beautifully under the sink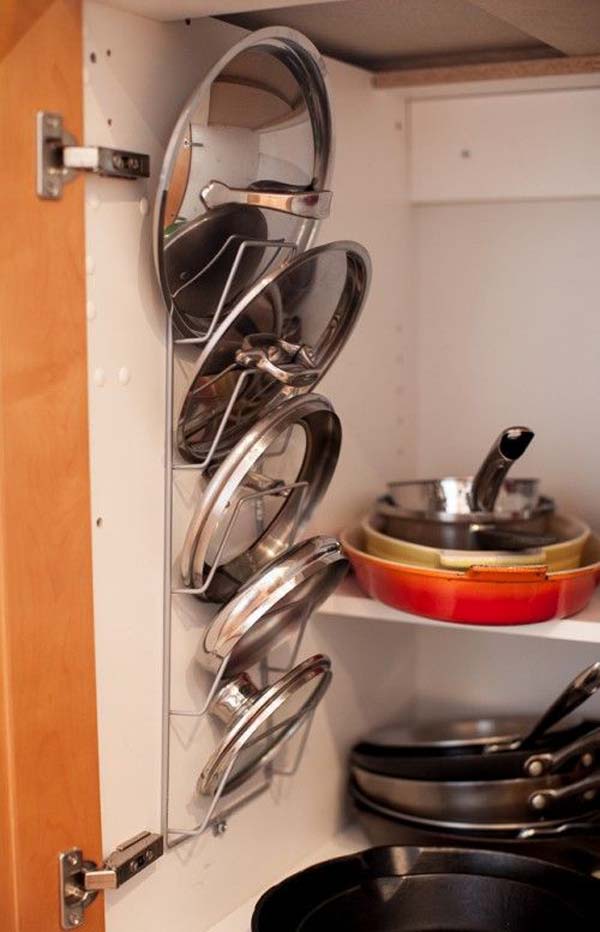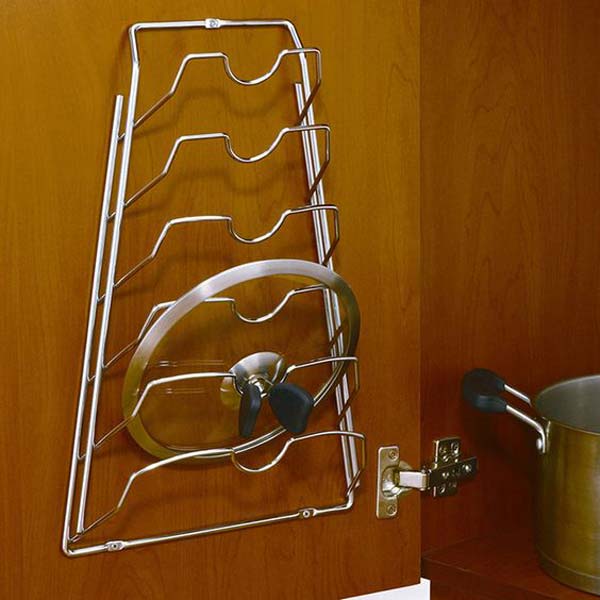 Small gestures can change a situation a great deal, one magazine rack can hold multiple lids, lids that would have otherwise occupied an entire drawer and can now be installed under the sink, inexpensively, brilliantly. What do you think? How do you keep your lids organized and how you maintain your kitchen clutter-free? Would love to hear your thoughts!