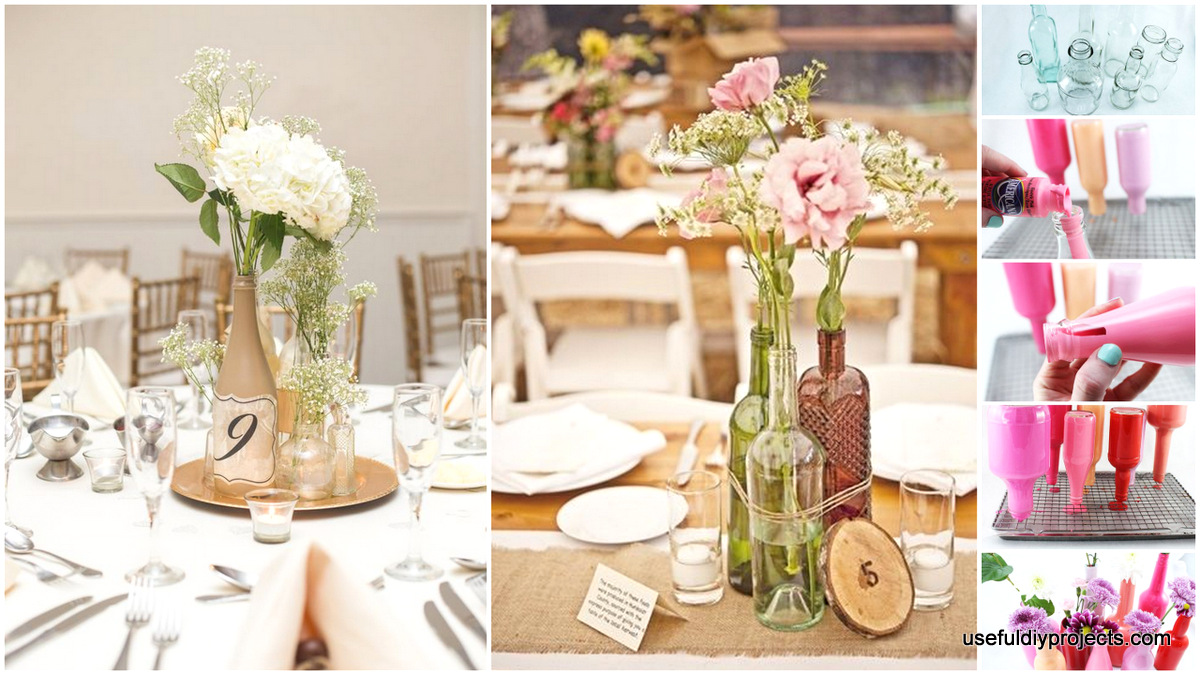 15 Simply Extraordinary Wine Bottle Centerpieces to Realize
A party requires special decorations and while there are thousands of ways to realize them through DIY projects, wine bottle centerpieces are known to have been extraordinary effective, versatile and quite eager to receive color. Beautiful projects surfaced by the DIY community follow, cast a glance and surge inspiration.
1. Spell Out The Love And Let Your Guests Know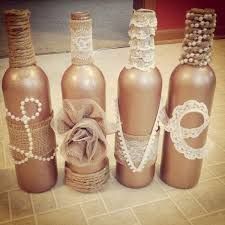 Welcome your guests with this perfect welcome sign on your dinner table.
2. Glitters, Flowers And Ribbons Can Keep Up With Your Elegant Theme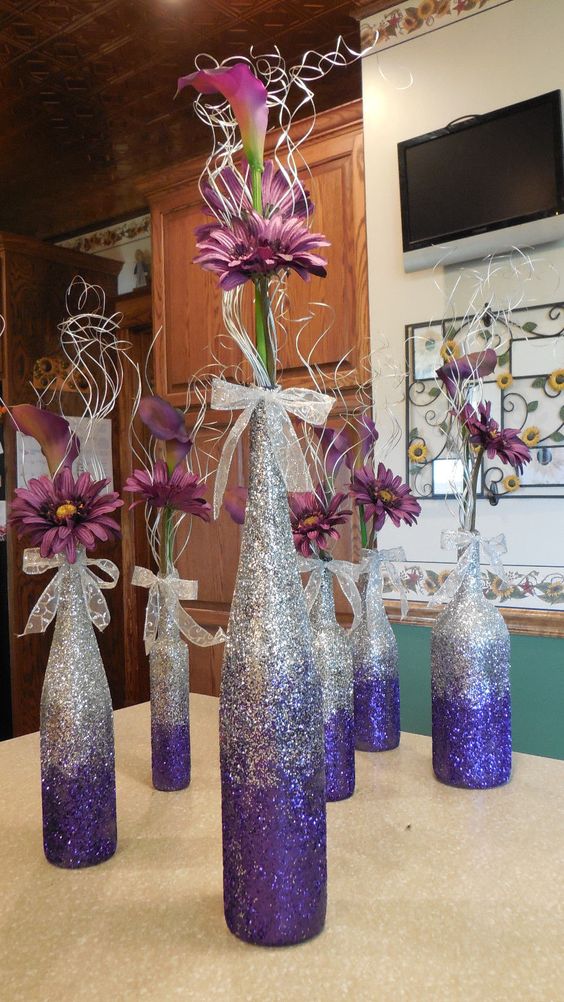 3. Wine Bottle Centerpiece For A Dreamy Wedding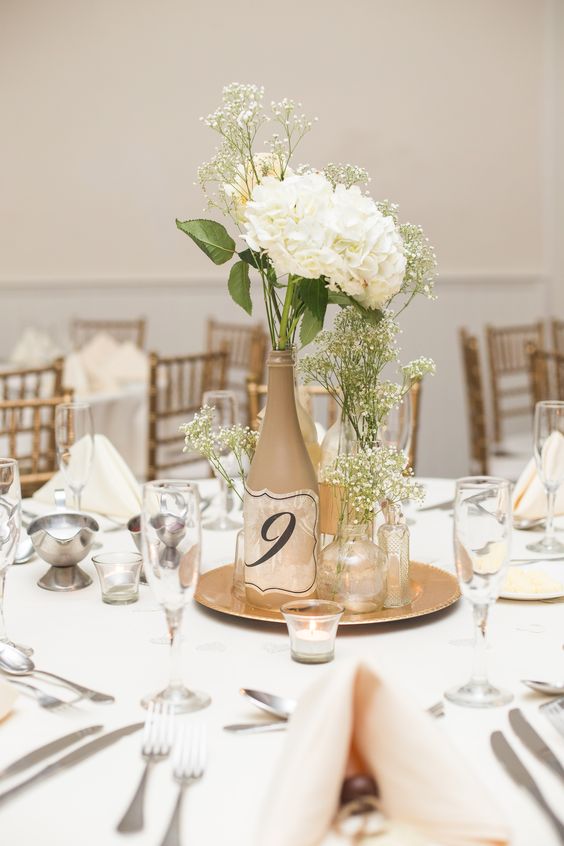 4. Light Up Your Table With This Unique Wine Bottle Candle Holder

One could cut glass at home safely and this DIY candle holder and centerpiece can make that perfect addition to your dinner table.
5. Twine And Wine Bottle For This Rustic Centerpiece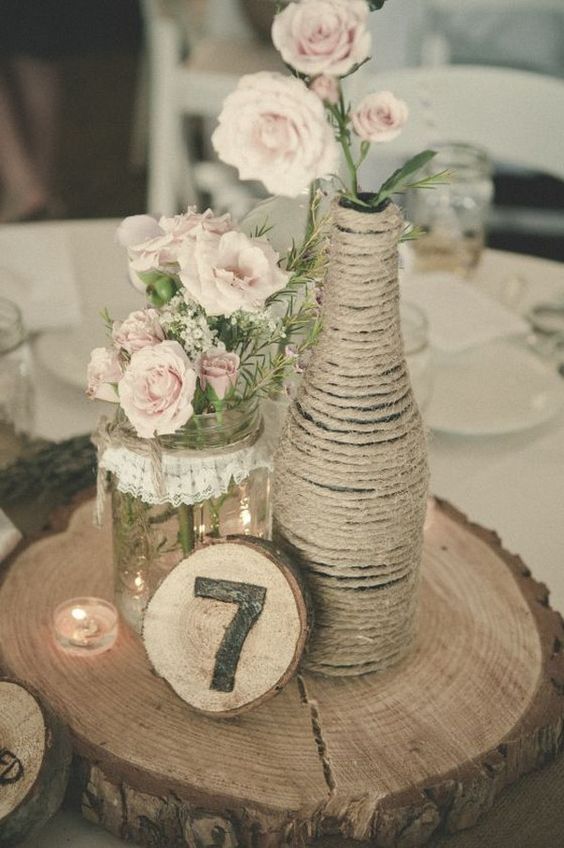 Rustic garden weddings will definitely be perfect with this beautiful wine bottle centerpiece.
6. Gold Exudes Elegance And Can Definitely Fit Any Occasion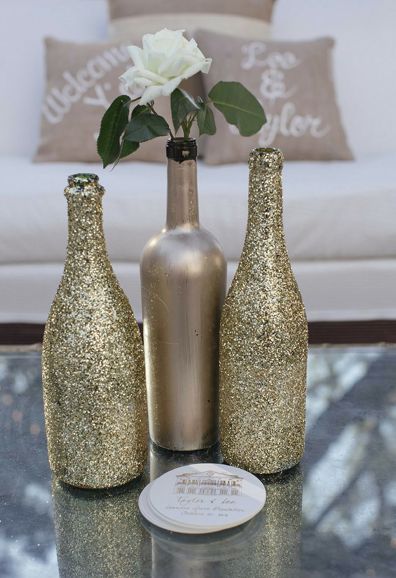 7. Sunflowers Are Perfect For Those Summer Breakfasts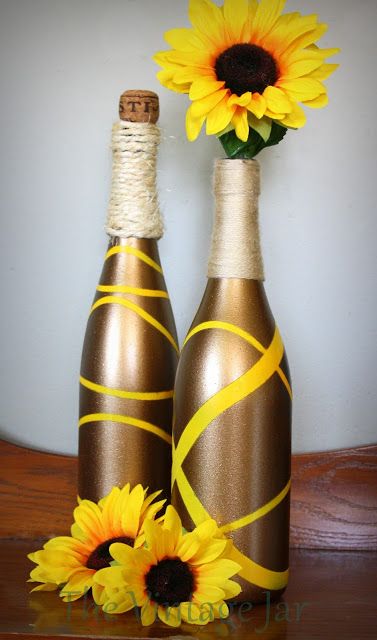 8. This Unique Candle Holder Can Make Your Dinner Look Fancier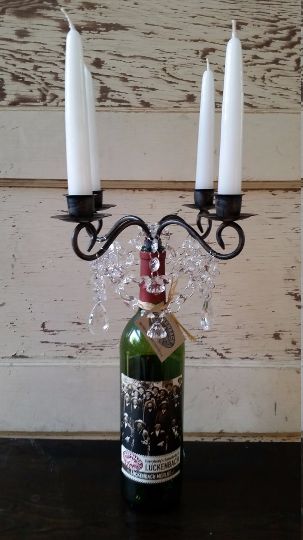 This centerpiece can showcase the beauty of your wine bottle and the elegance of the candle holder. You don't have to buy any expensive candle holders with this wine bottle centerpiece.
9. Another Perfect Centerpiece For Garden And Summer Weddings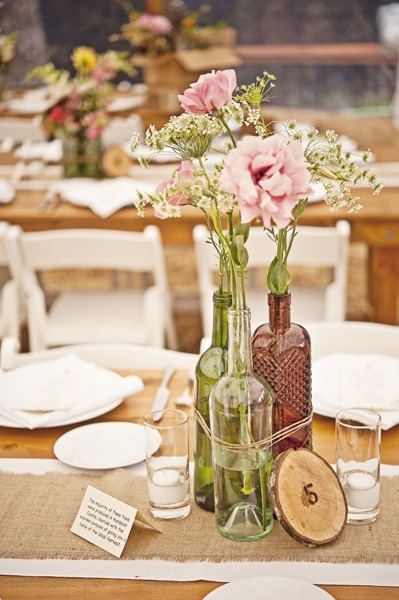 10. Lighten Up Your Tables With Wine Bottles And Christmas Lights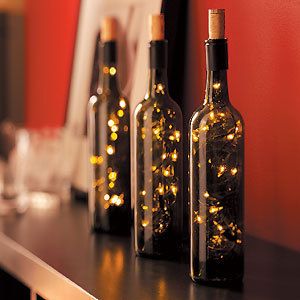 11. Frosted Wine Bottles For Snowy Christmas Dinners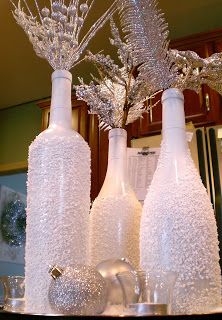 It may not be snowing, but this centerpiece idea will definitely give you that perfect winter feel.
12. Make Your Dining Experience More Colorful With This Simple Stunning Wine Bottle Centerpiece Idea

The vibrant and solid colors simply make these centerpieces stand out. Perfect for debuts, weddings and birthdays!
13. Romantic Candlelight Dinner Deserves A Romantic Centerpiece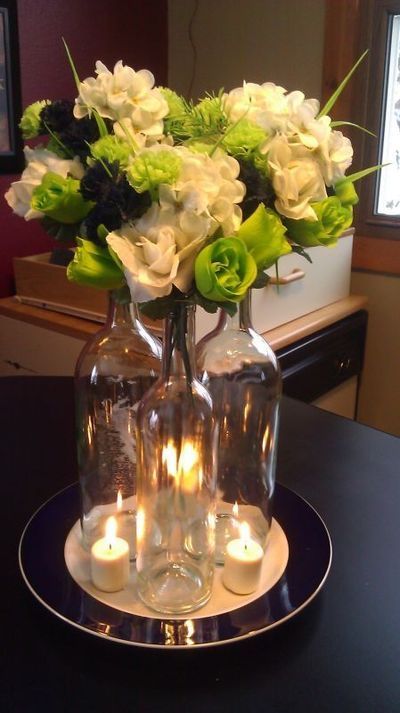 This simple yet elegant wine bottle centerpiece will definitely steal the show.
14. Simple Wine Bottle Centerpiece Perfect For Weddings And Anniversaries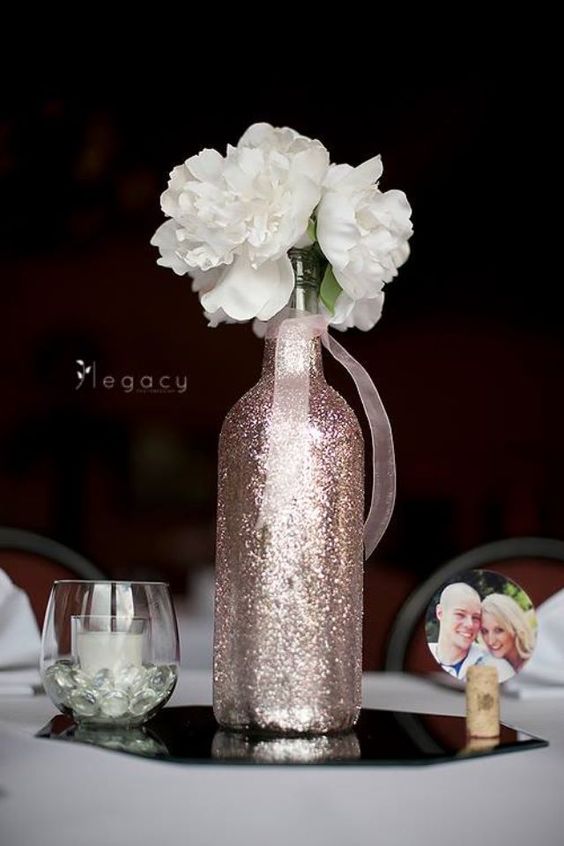 15. This Unique Centerpiece Will Definitely Make Your Guests Curious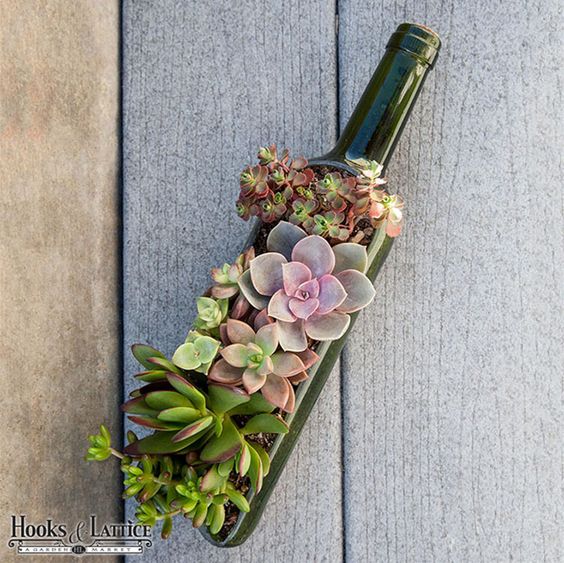 If you want a centerpiece that is truly unique, then try this! It comes with succulent plants that you can even take care of. It's a refreshing change for lights, candles and the usual flowers.
What do you think ? Are these wine bottle centerpieces a solution that you would embrace? We would love to hear from you !