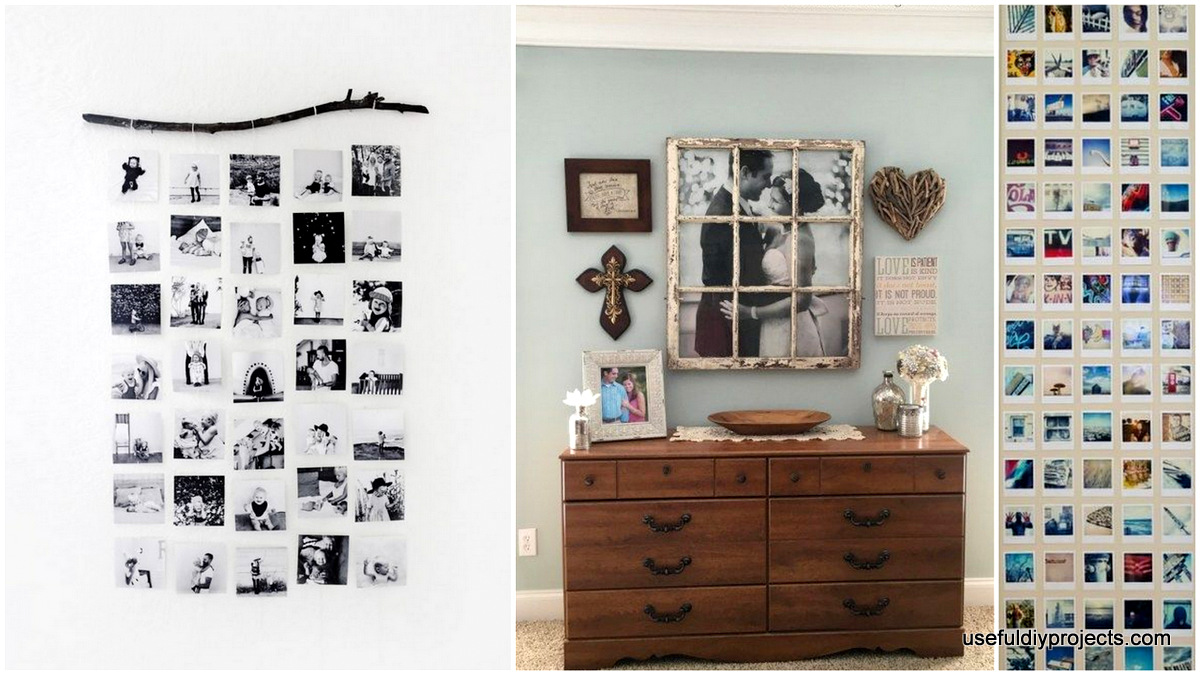 15 Photo Wall DIY Ideas That Will Beautify With Memories
In a modern world where people post photos on their digital wall, photographs are no longer developed and physically displayed, yet photographs are still best when displayed in the corners of our home. Frames are conventional and boring one might argue yet displaying photos on your wall makes a different and stronger impact for people visiting your home. If you're thinking of switching from the digital wall to your physical wall, here are photo wall DIY ideas that you can use.
1. showcase your family through window frames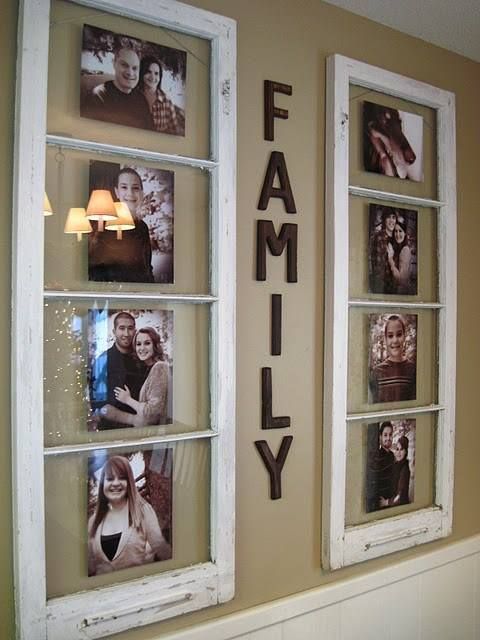 2. blow up that perfect photo for that perfect frame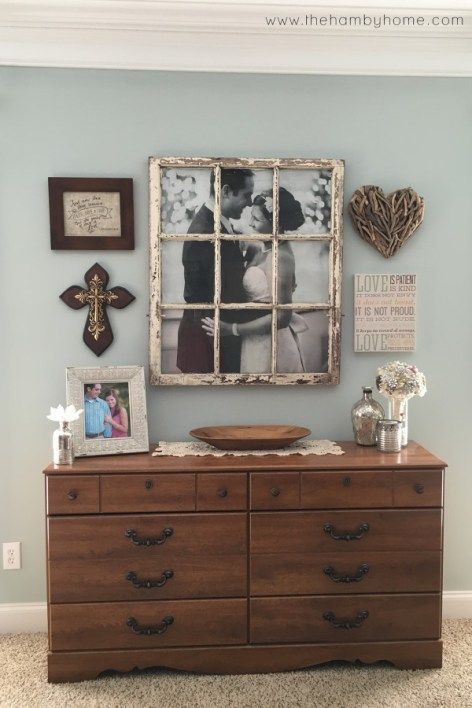 The classic window frame creates beautiful emphasis on your blown up picture.
3. fill your wall with memories of fun and great times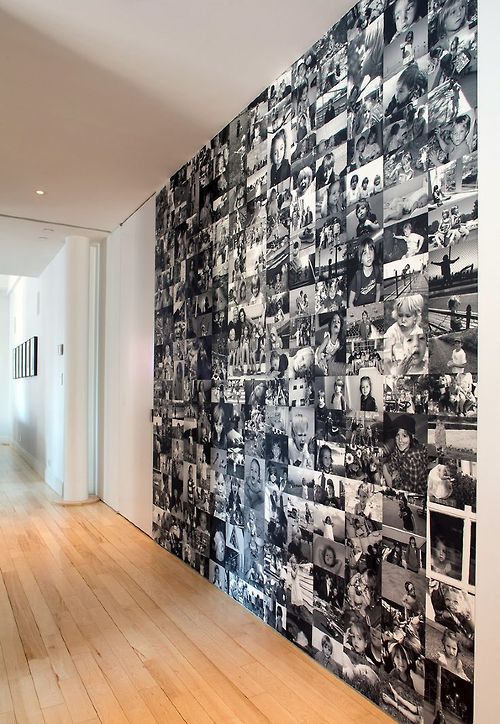 4. express love through photos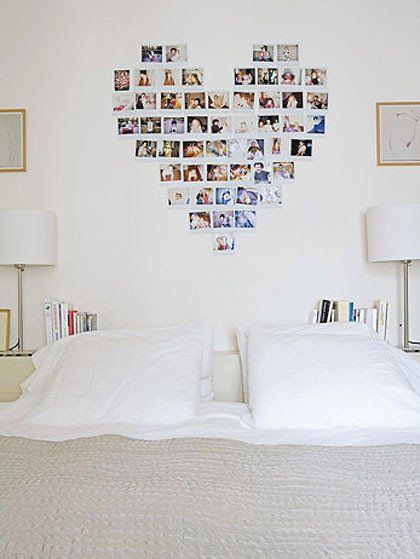 5. spread love in all corners of your home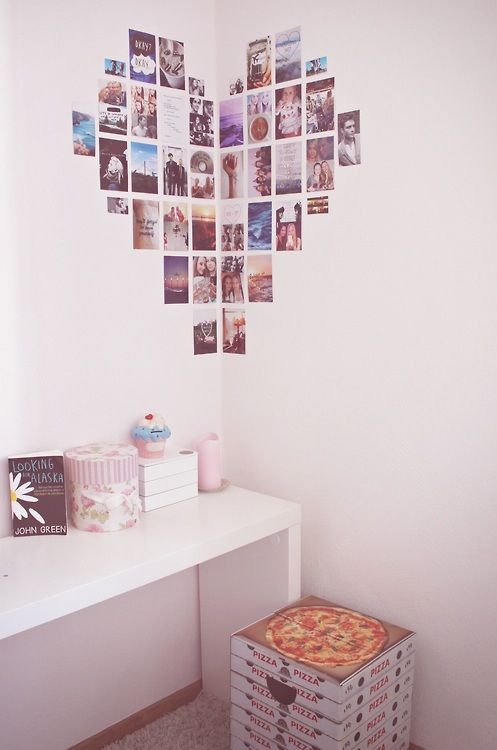 Using all the corners of your room to show your lovely photos is perfect. It simply shows how important memories are for you.
6. another corner heart with notes of sweet moments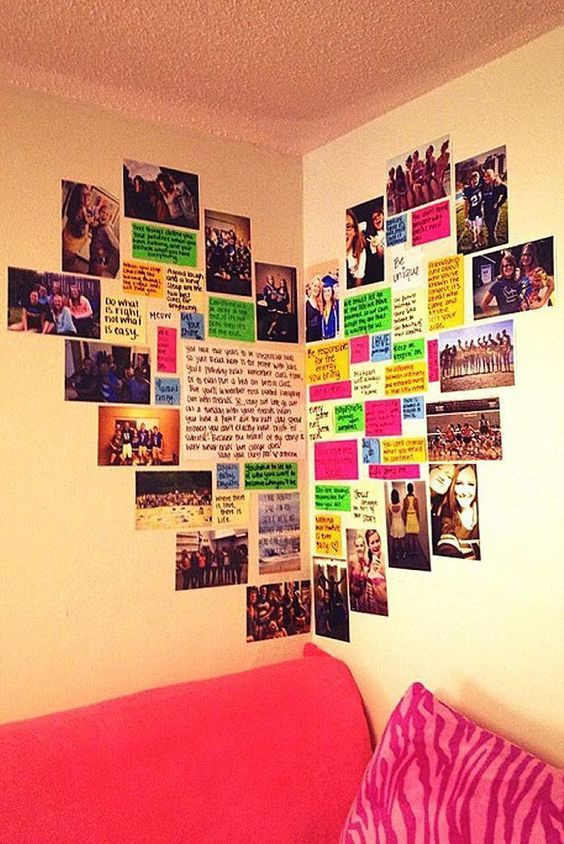 7. let your friends know you care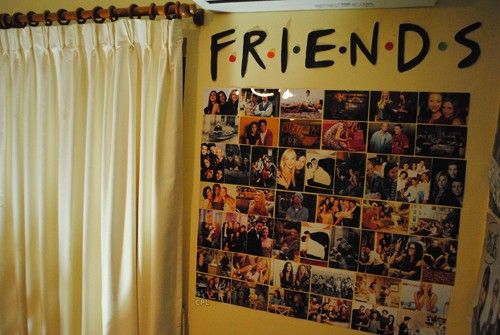 Let your friends get emotional when you get their photos displayed. They will laugh hard at those hilarious memories.
8. use cut branches to display your stunning shots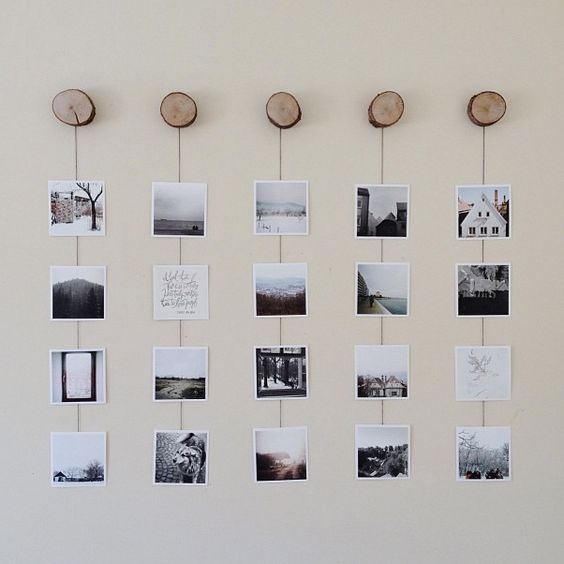 9. hang memories on clips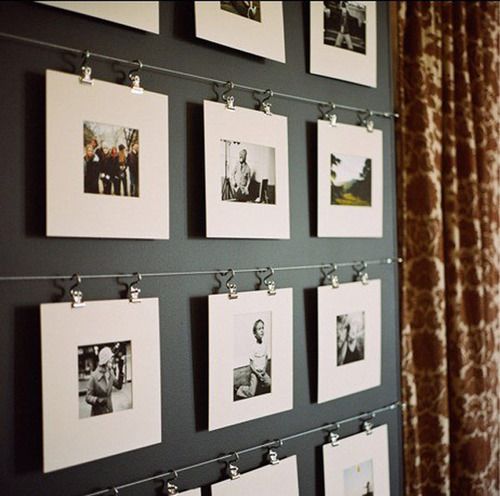 10. distressed wood frames are perfect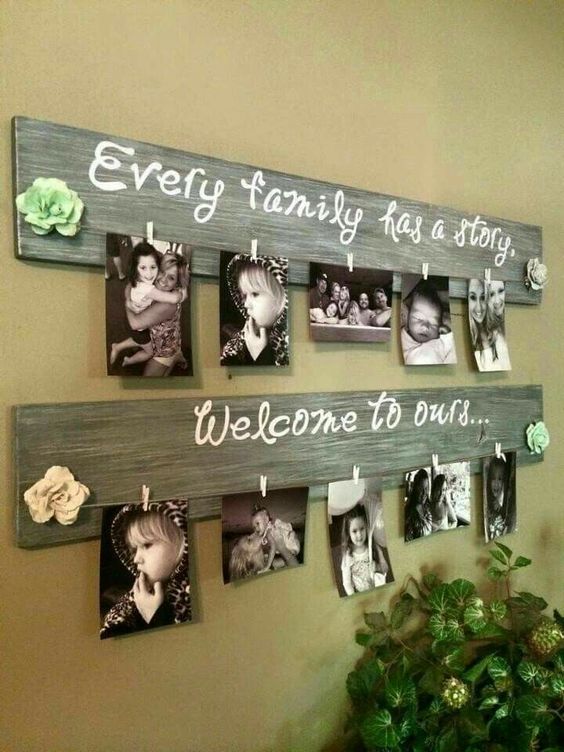 Black and white photos look ever so classic with distressed wood.
11. have a personalized photo wall bulletin board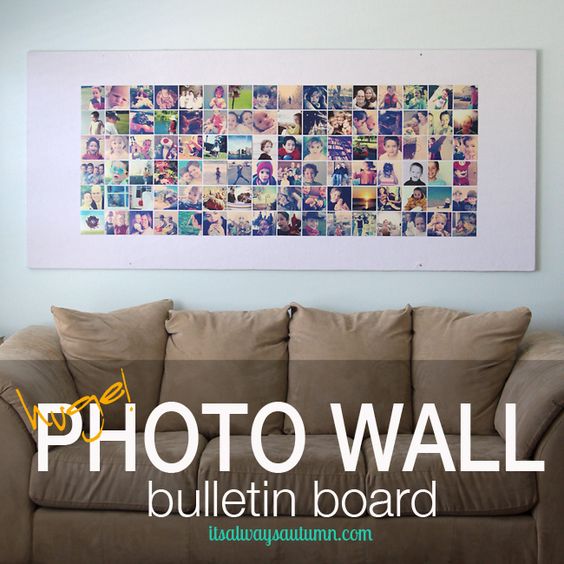 Be proud in showing off your memories with this photo wall bulletin board.
12. place your photos in your favorite wall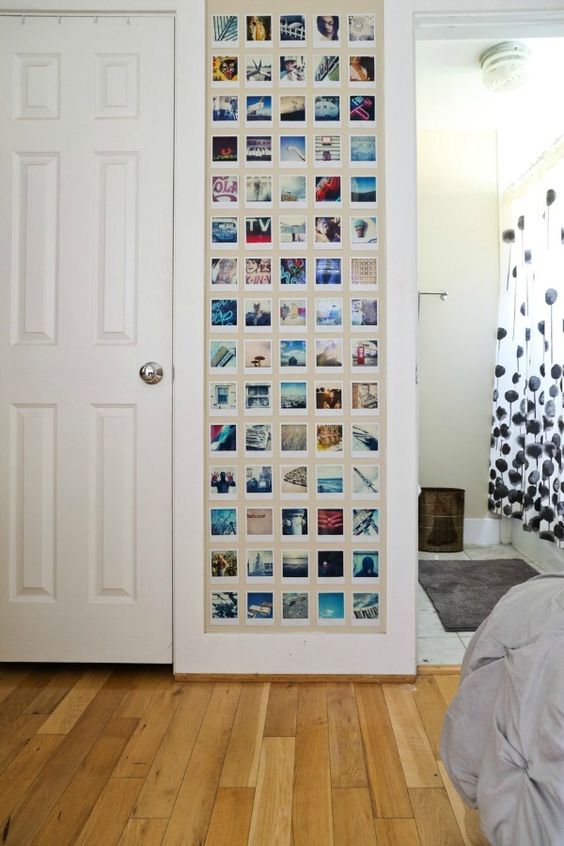 13. follow the trail for the best photo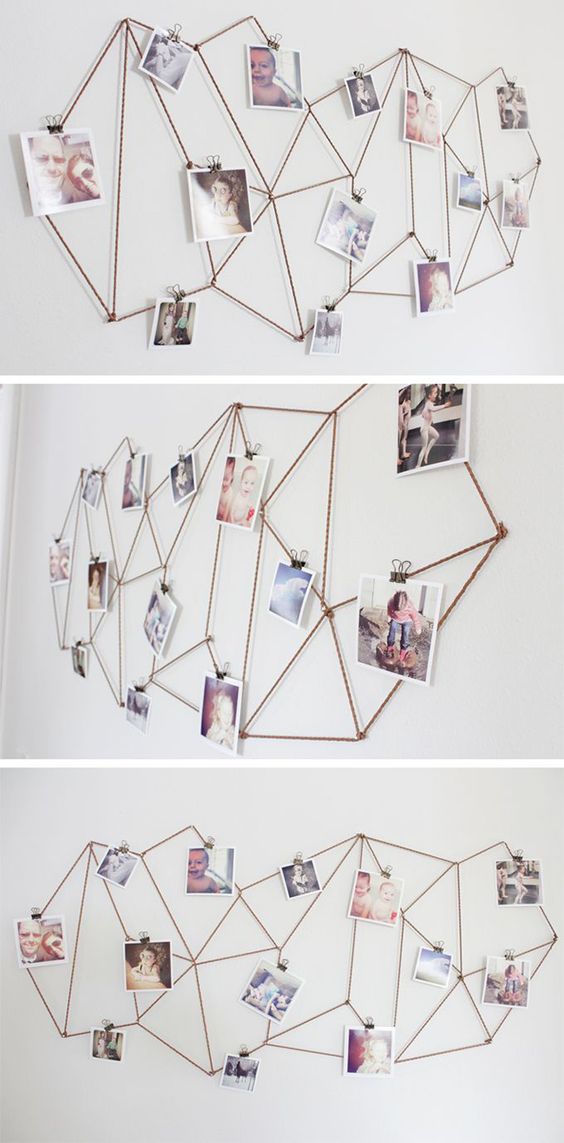 14. photo mobile simply hung in a branch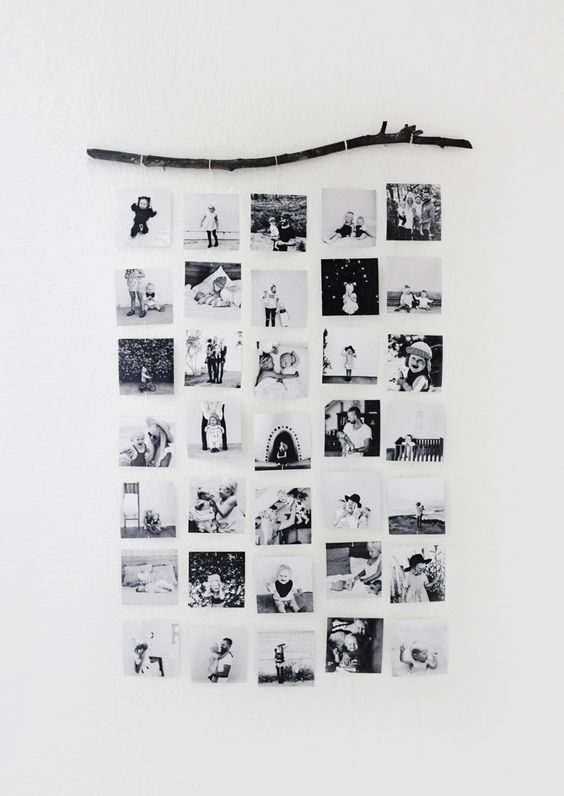 Photo mobiles are interesting to look at and they definitely bring out the beauty of the photos.
15. illuminate your wall with photos and christmas lights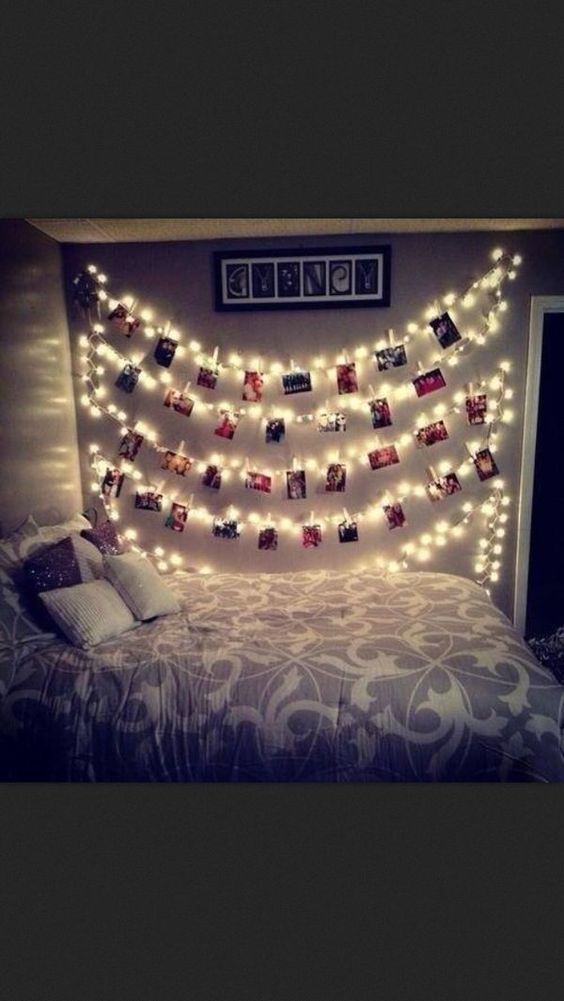 Let your photos shine, literally, as you light them up with Christmas lights.
What do you think about these photo wall diy ideas? We would love to hear how you embrace memories in your home !