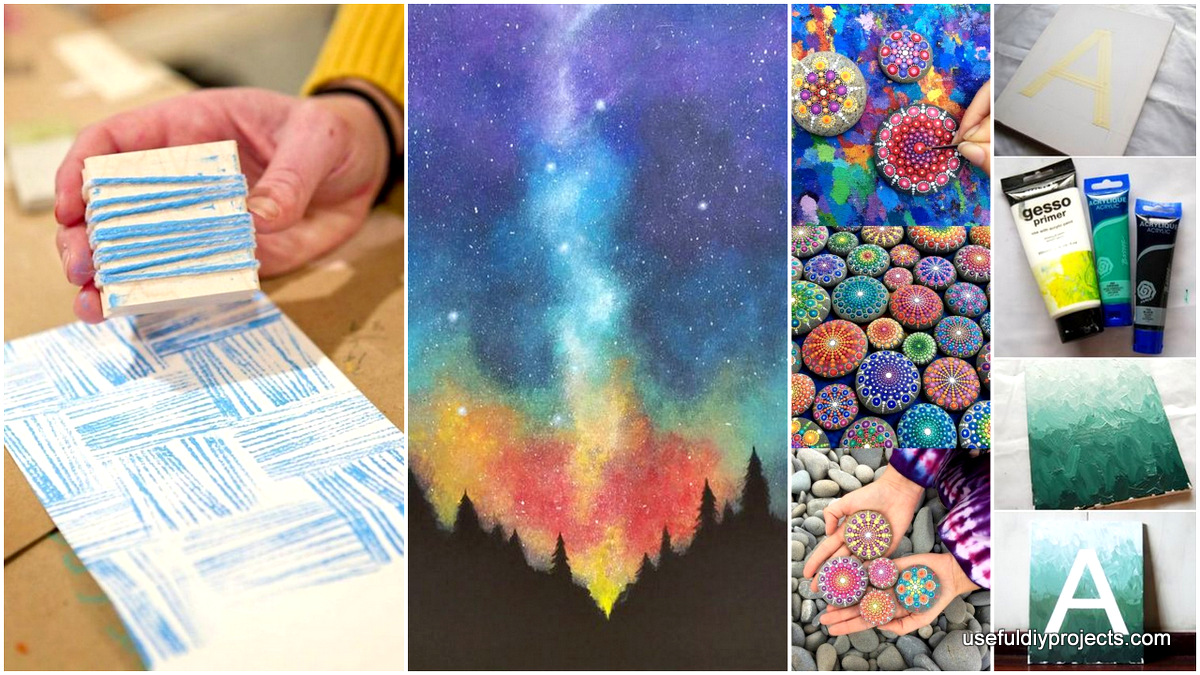 15 DIY Paintings that Will Put Your Guests in Awe
Our home is the extension of our souls, our dreams, our thoughts and our aspirations. This is why we want to make sure we place decorations that reflect all these. You can express all these with lovely DIY paintings. Your guests will surely be breathless with these painting ideas and inspire them to make their own.
1. SIMPLE LINES AND COLORS CAN BE STUNNING
Simplicity can speak more like anything else.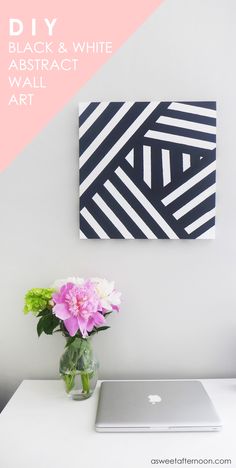 2. LET YOUR GUESTS KNOW WHAT YOU LOVE TO DO
Simply and clever message to your guests when they arrive at your party. This painting will impress them and will enjoy a lot.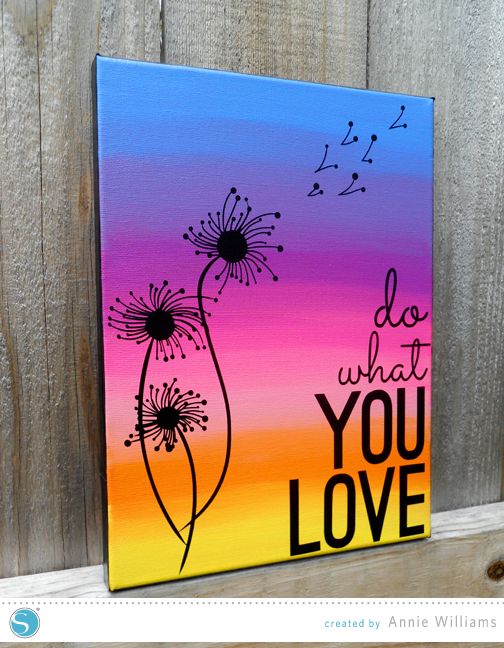 3. PAINT THE NIGHT SKY IN ALL ITS GLORY
The night sky is definitely a sight to behold. Though it can be captured through a camera, there is something in paintings that complements the magnificence of the night sky.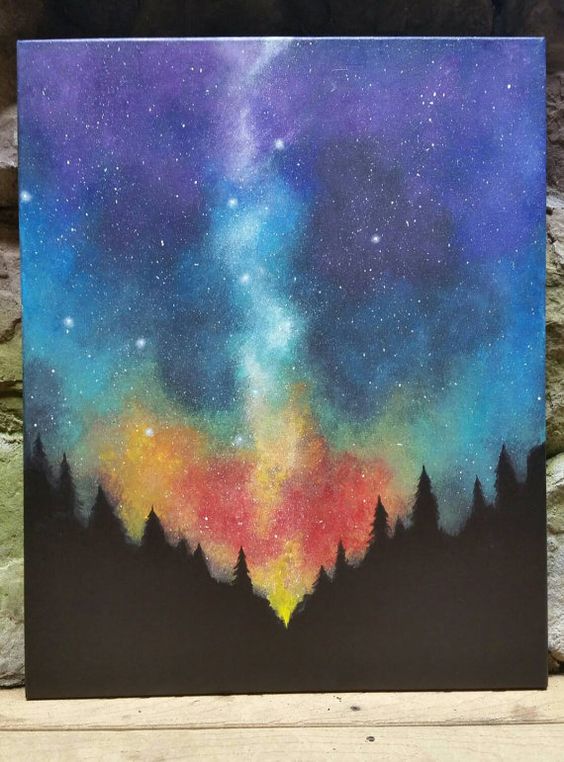 4. YOU DON'T NEED JUST A BRUSH TO MAKE PRETTY PAINTINGS
While using a brush is conventional, using other items inside your home can actually create designs for your DIY painting projects.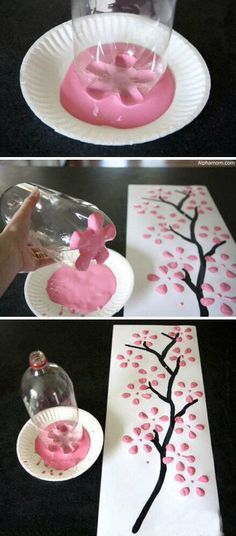 5. HOMBRE PAINTED FLOWERS LOOK CHIC AND SASSY
Doesn't look so hard to do it! Take a can of blue spray or more and use a canvas where you will attached fake flowers. In the end spray them in which color do you want. Job done, so easy.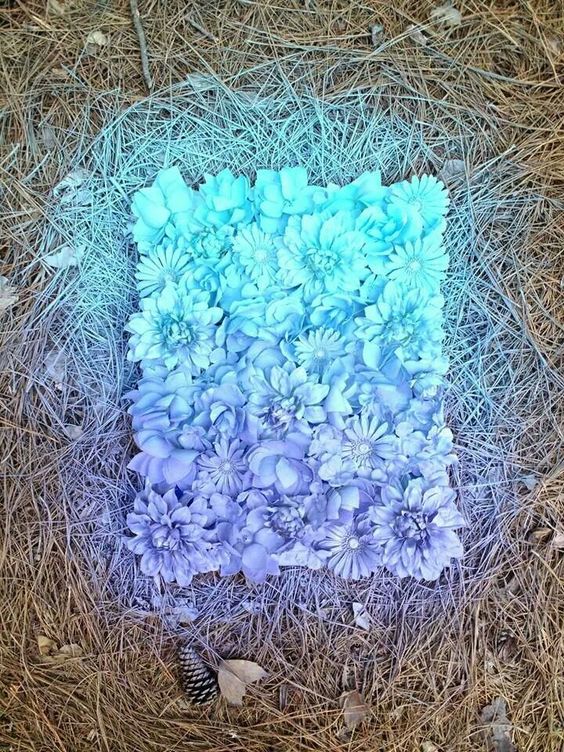 6. CROCHET PATTERNS ARE PERFECT FOR YOUR DIY PAINTINGS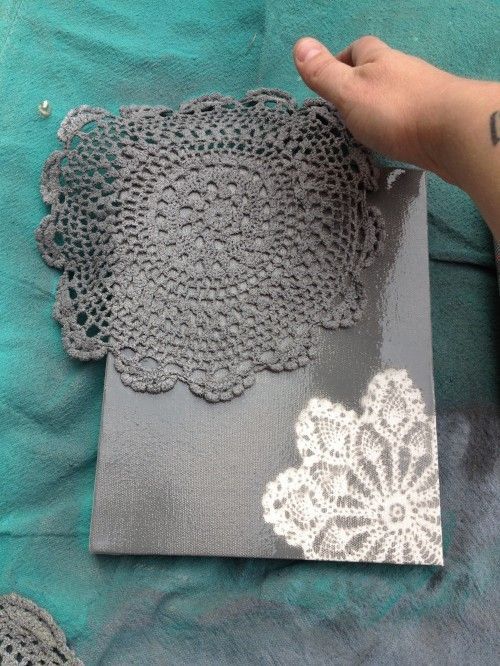 7. PAINTING WITH CRAYONS ARE HIGHLY POPULAR
This new way of painting is colorful and can be done in several ways. Just be careful, though, heated crayons can burn the skin.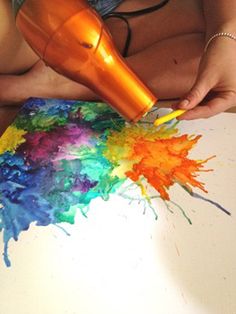 8. CREATE SYMMETRY WITH PAINT AND TAPE
Create a stunning diy painting with this simple idea just using tape and colors that you want.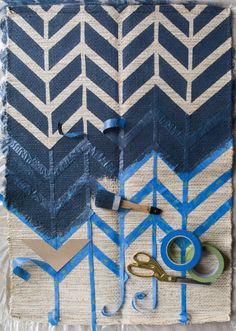 9. BOOST YOUR INITIALS LIKE A BOSS
You only need canvas and acrylic colors to make this incredible initial painting.

10. COLOR SHOWER WITH A PERFECT CRAYON PAINTING
Melt crayons like is raining on a canvas it will create an impressive effect on your diy painting.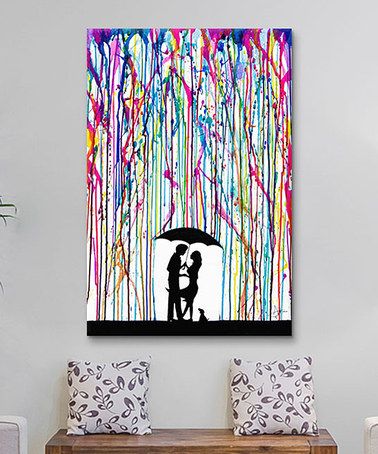 11. EMBOSSED PAINTING IS GREAT FOR YOUR BEDROOM
Embossed paintings are beautiful thanks to their 3D effect.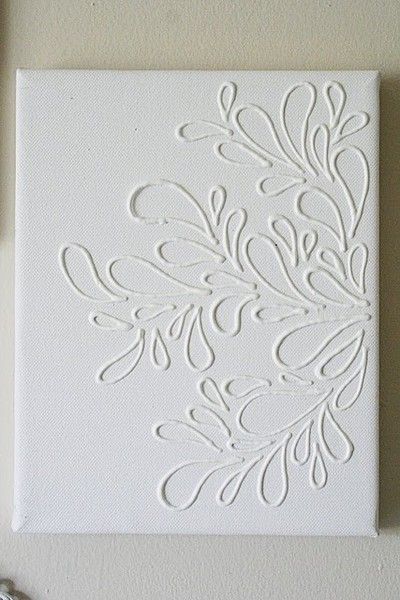 12. STRINGS AND PAINT LEAVE PERFECT MARKS ON CANVAS
One of the most genious effects on canvas. Using a string you can create various types of paintings with nice marks on them.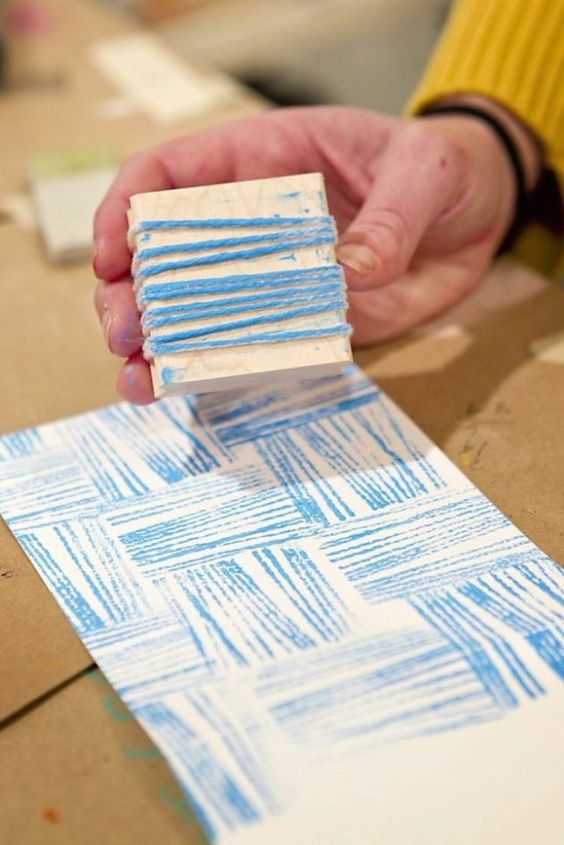 13. DON'T STOP YOUR ARTISTIC PAINTING IDEAS ON CANVAS
Colorful stones that can bring positive vibe inside your home. Plus you get perfect diy paperweights gifts for your loved ones.

14. THIS BLOTCHED PAINTING
You may want to try this cool idea such as this blotched effect that creates a lot of impressive design mark on your paintings.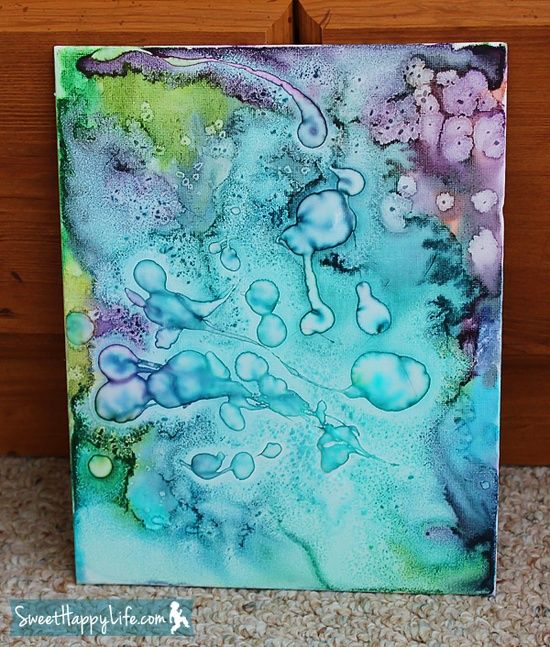 15. USE THE NATURAL SETTING TO CREATE THE BEAUTIFUL
Let nature help you get the perfect silhouette for your DIY painting. You can use a single color or a beautiful ombre effect.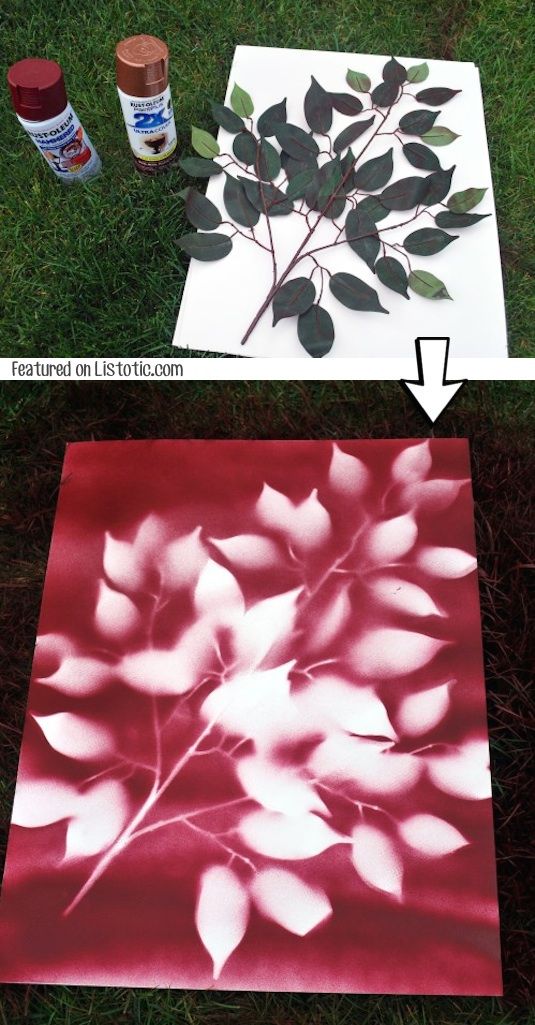 What do you think about the DIY paintings above? We would love to hear your opinion on the subject in the comment section below.