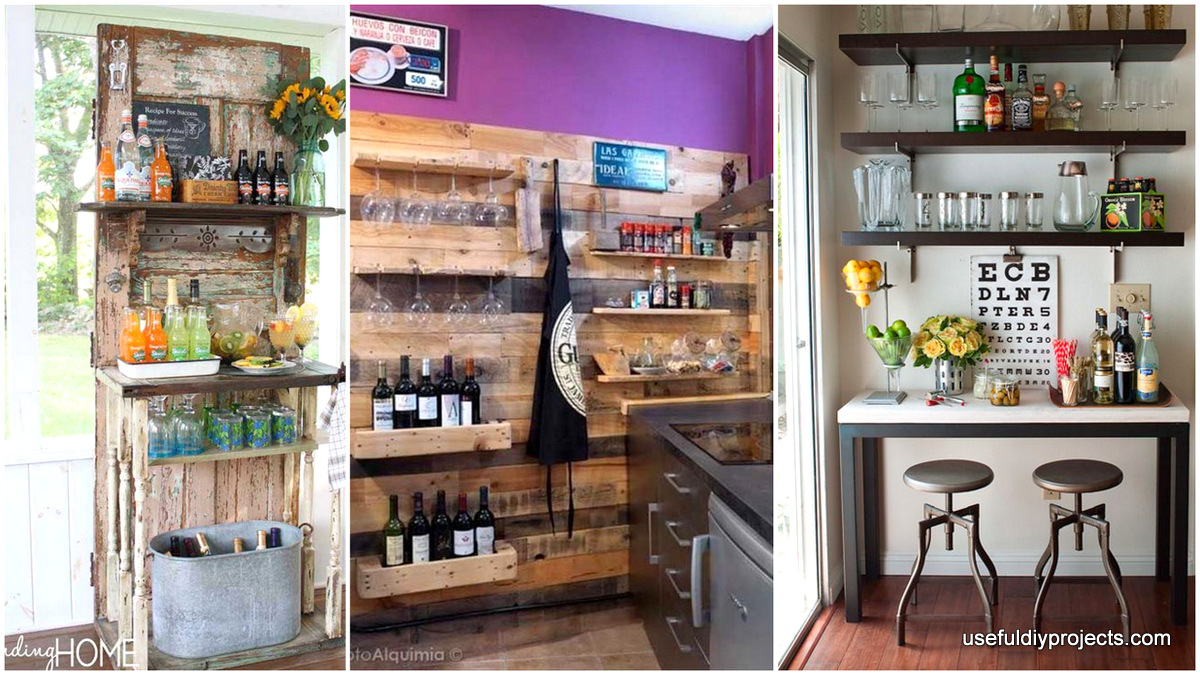 15 Epic Home Bar Ideas That You Can Do in Your Home
People always try to find ways to make their homes as beautiful and complete as possible. Perhaps one part of a house that most people think less of are home bars, yet home bars are not only a thing for the rich and famous despite popular belief. There are simple and easy DIY home bars ideas you can make that can add beauty and function to your abode without spending thousands or even hundreds. After it's set up, consider taking an online mixology class to put your new set of spirits to good use. Though what you may need to remember is that for your home bar to function effectively, you need to have reliable plumbing for your bar. You wouldn't want to be troubled by going back and forth between the bar and your kitchen while serving your guests; that would be too stressful.
1. Christmas lights can light up your corner home bar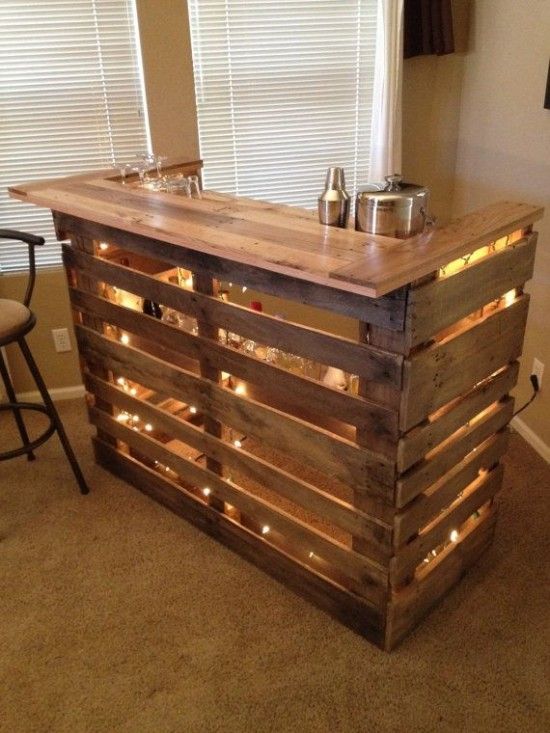 Old wooden pallets and a lot of Christmas lights is the easiest way to have that perfect home bar. Feel free to customize your bar to your need and taste.
2. Create a functional and impressive home bar
If you're into mixology, you would want your bar to have all the necessary bells and whistles so you can prepare beverages with ease. And it would also be nice to have bar stools so it'll be easier to entertain guests while you're mixing drinks.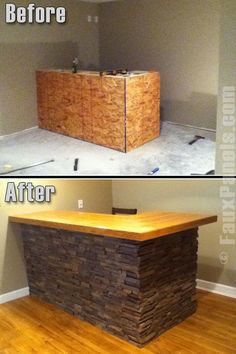 3. Have a home bar next to your kitchen using wooden pallets
Wooden pallets are rustic and elegant and impart a very cozy vibe to your home bar. By incorporating this kind of décor, you won't be able to stop thinking you're in an old cowboy movie.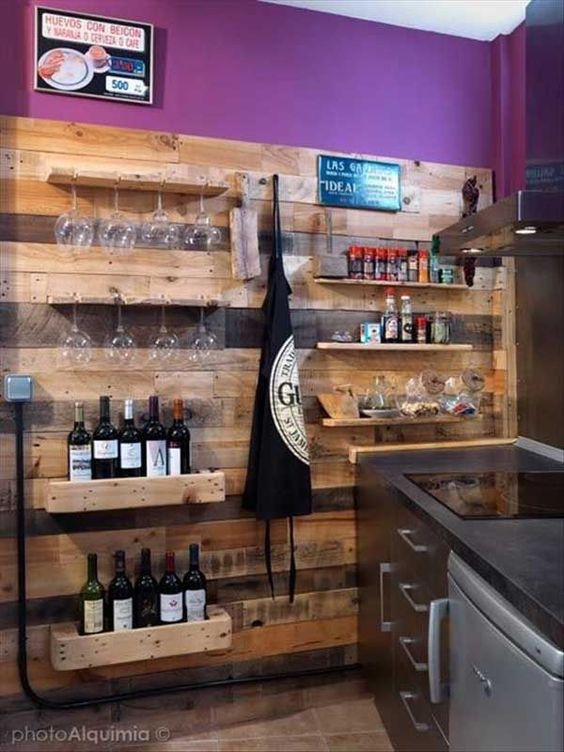 4. Transform your old cabinet into a functional bar
Most of the time, the things you need will already be available in your home. You don't need to buy everything. Instead, it would be nicer to repurpose old stuff so your home bar will have more sentimental value. Try to look for items you can transform into beautiful, functional things for your bar before going to the store to shop for something entirely new.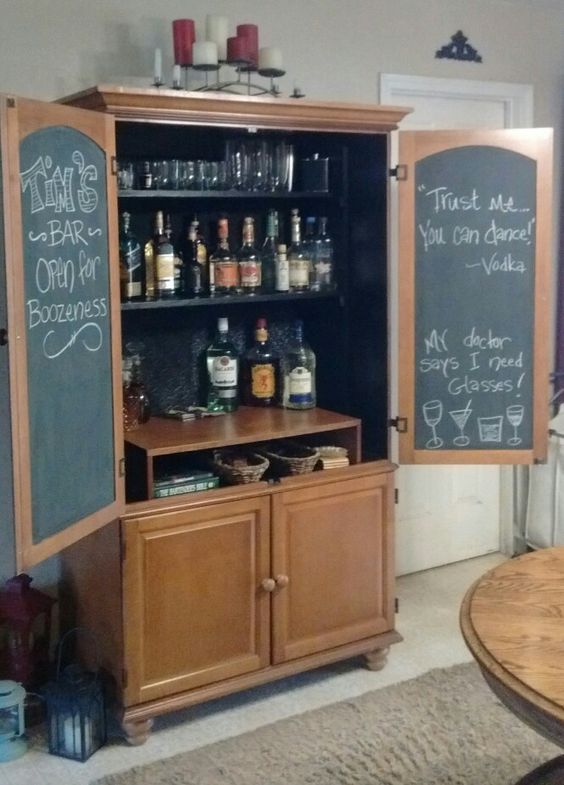 5. This corner home bar is simple yet elegant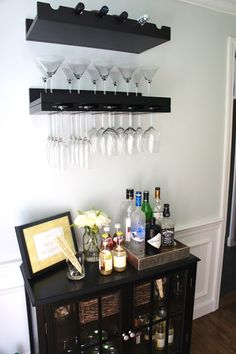 6. Share a glass of wine on a simple bar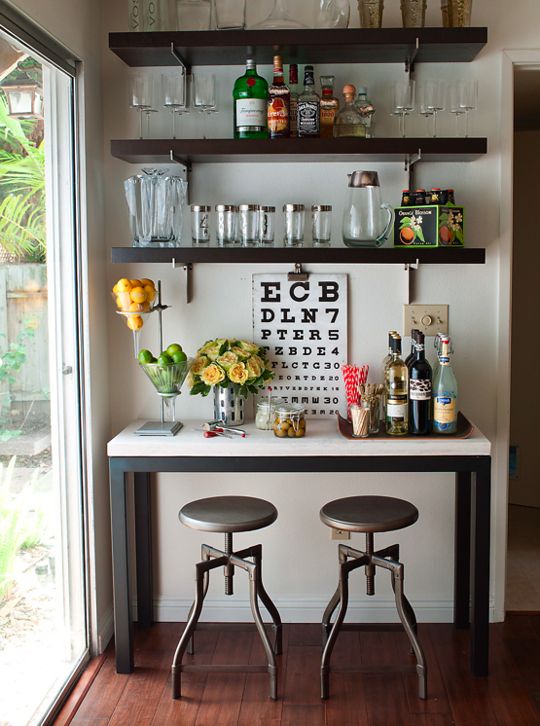 Spending the night talking about your dreams and aspirations can be set in the perfect mood with this elegant home bar.
7. Transform old doors and furniture into a rustic bar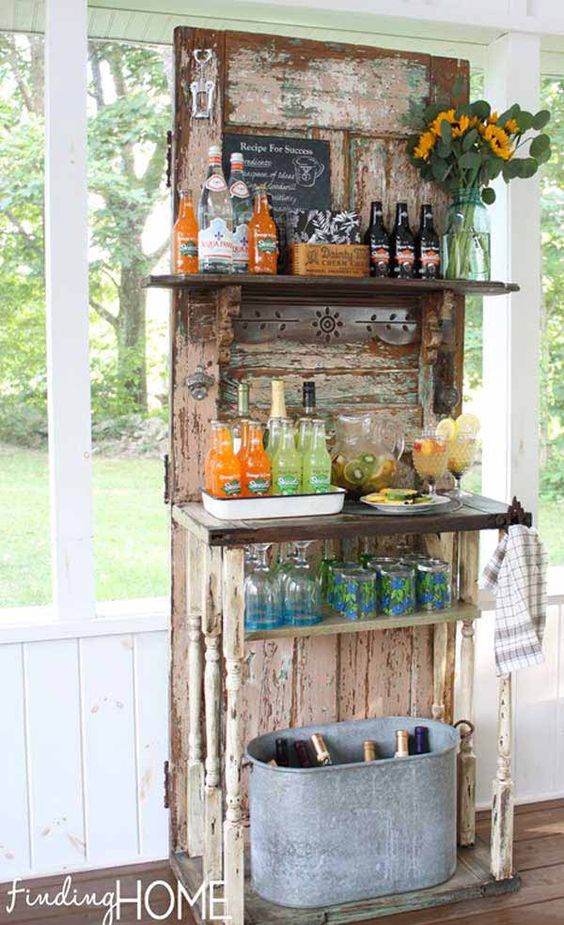 8. Vibrant breeze vibe with a beach bar inspired design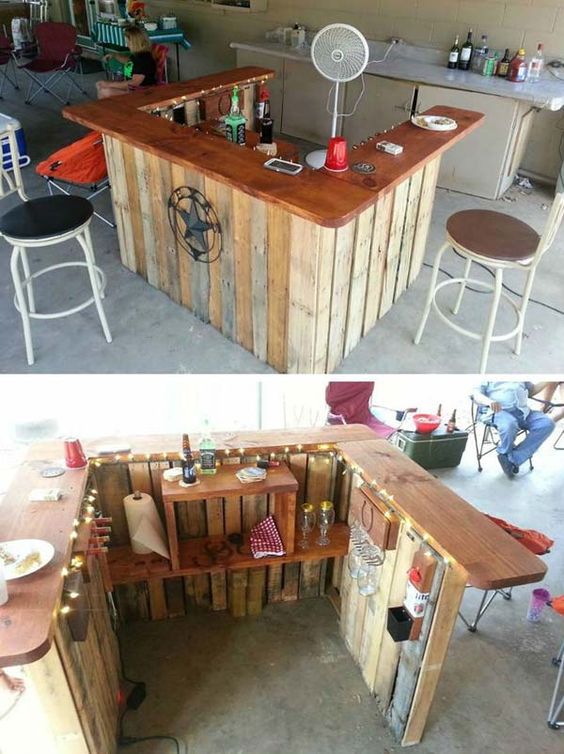 A home bar that gives out the seaside vibe? Why not? This is the perfect design that can bring home that seaside feels and makes you want to soak under the sun.
With this home bar aesthetic, you'll feel like you're always on vacation in the tropics.
9. Old furniture home bar idea perfect for a garden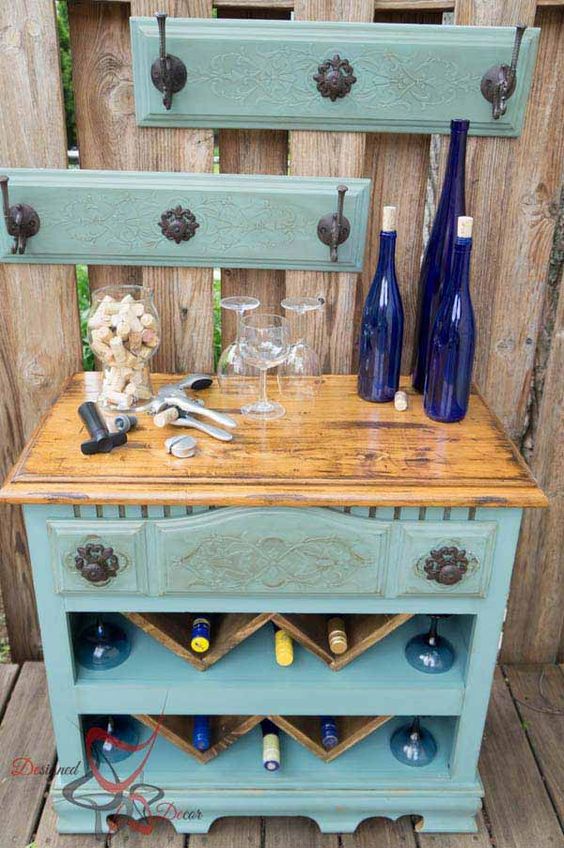 10. Blackboard home bar ready to receive artwork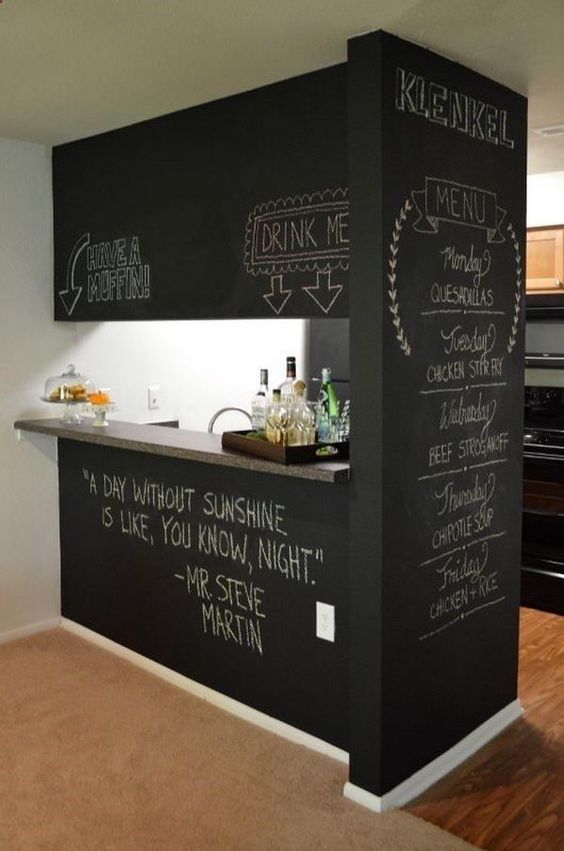 11. Transform an old wooden stool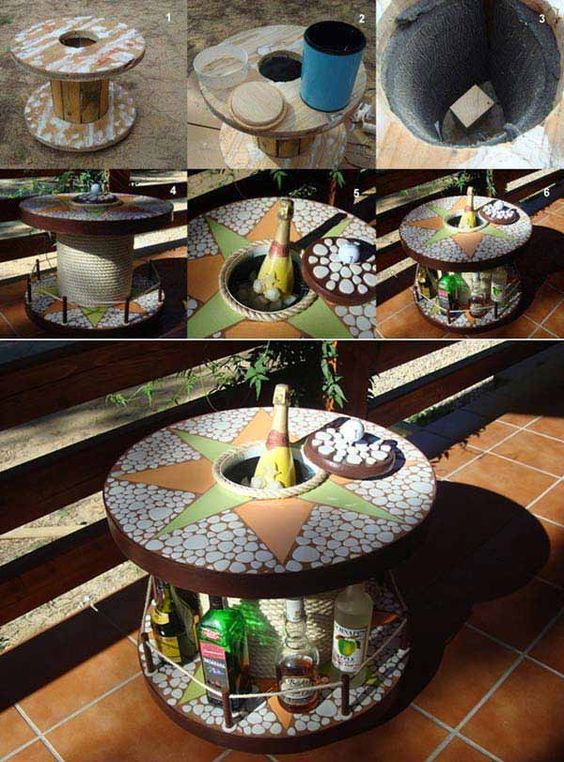 This spool is perfect for your garden and porch for in events with friends and family.
12. Start digging for the old trunks in the attic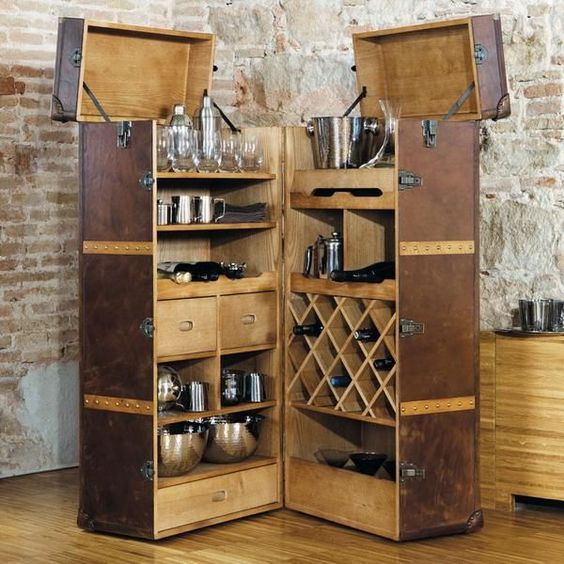 Start gathering all your old trunks and recreate this beautiful vintage home bar.
13. Turn an old barrel into a mini home bar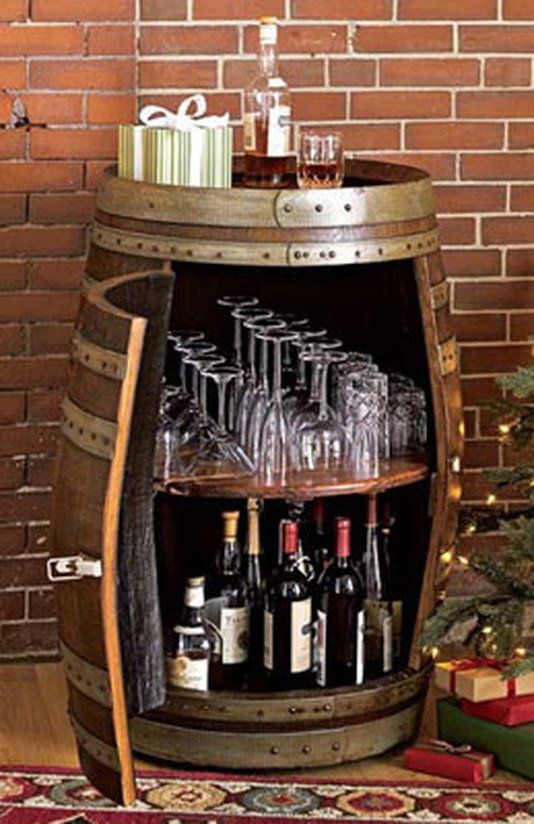 Old barrels are used to age the perfect wine, so this home bar idea fits perfectly.
14. Reverse the first home bar idea and surprise
15. The perfect lodge home bar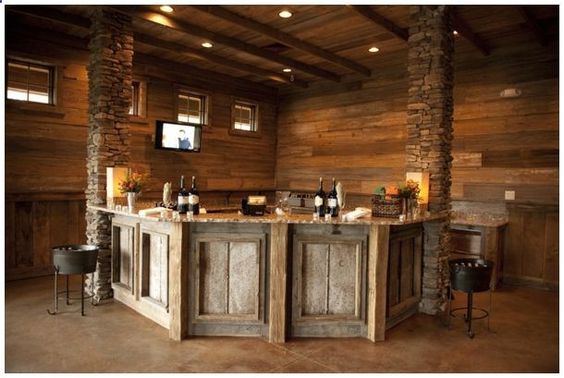 No need to buy new woods, the features of old woods from old cabinets or windows will add to the beauty of this home bar; perfect for your log house or your home. Your weekend stay in your cabin will always be memorable with the addition of this home bar.
How do you see the epic home bar ideas showcased? Would love to hear your thoughts !