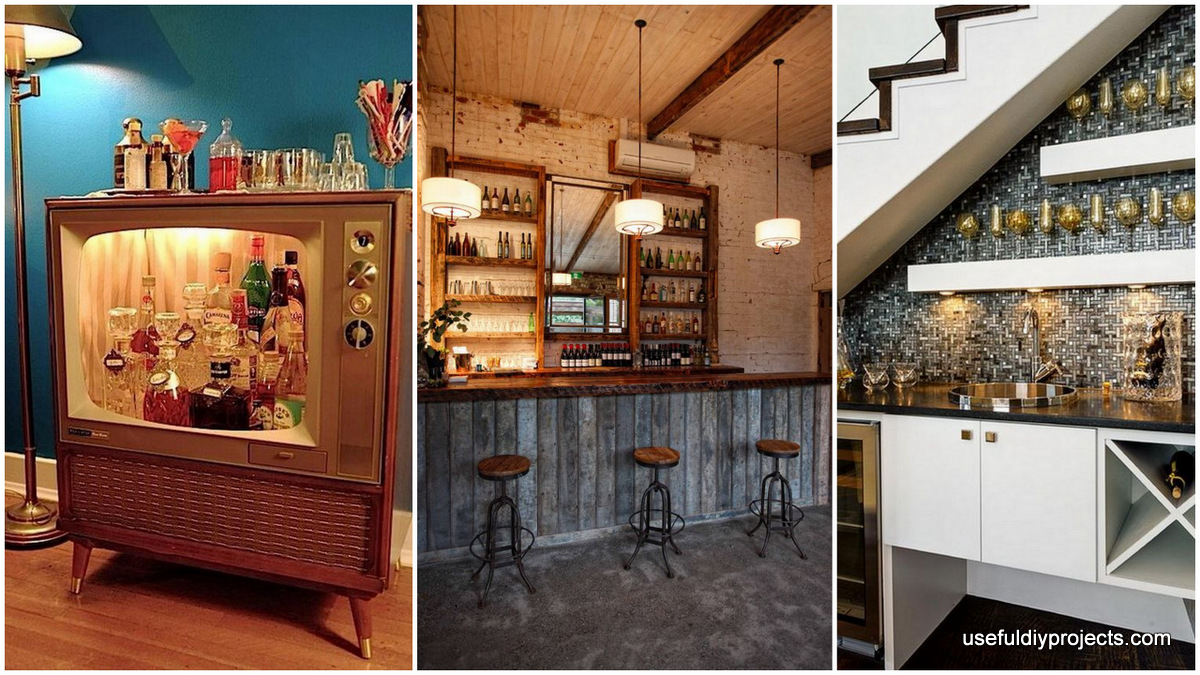 15 Basement Bar Ideas to Redefine Your Events
People have different ways of improving their homes and while others attach additional rooms, there are some who adds bars. Basement bars can be great for parties and events at home just be sure to improve basement air quality before building it. Not only it can showcase your collection of fine wines but also your creativity in making your own basement bar. If you haven't got any inspiration yet, here are some basement bar ideas that might work for your home.
1. Giant chalkboard for a personalized basement bar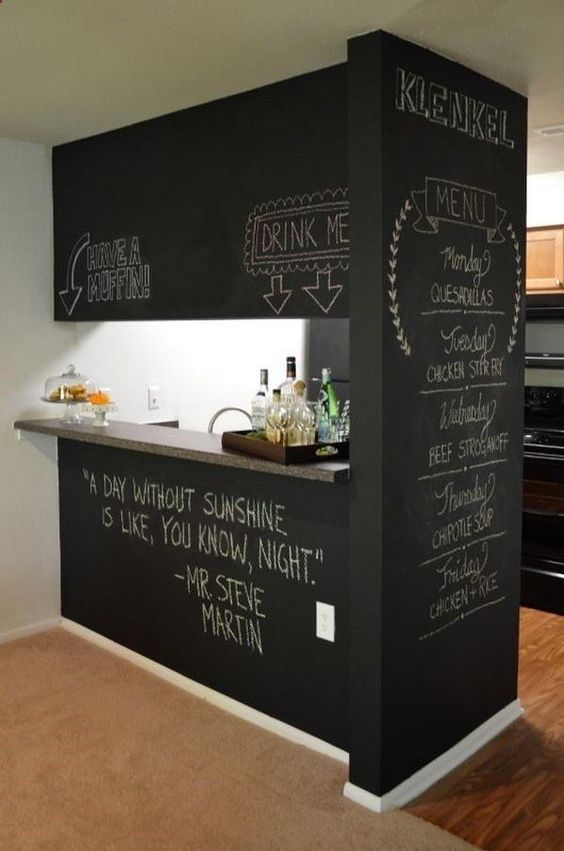 This basement bar idea is perfect for fresh thoughts and words, everyday.
2. Perfect combination of wood and stone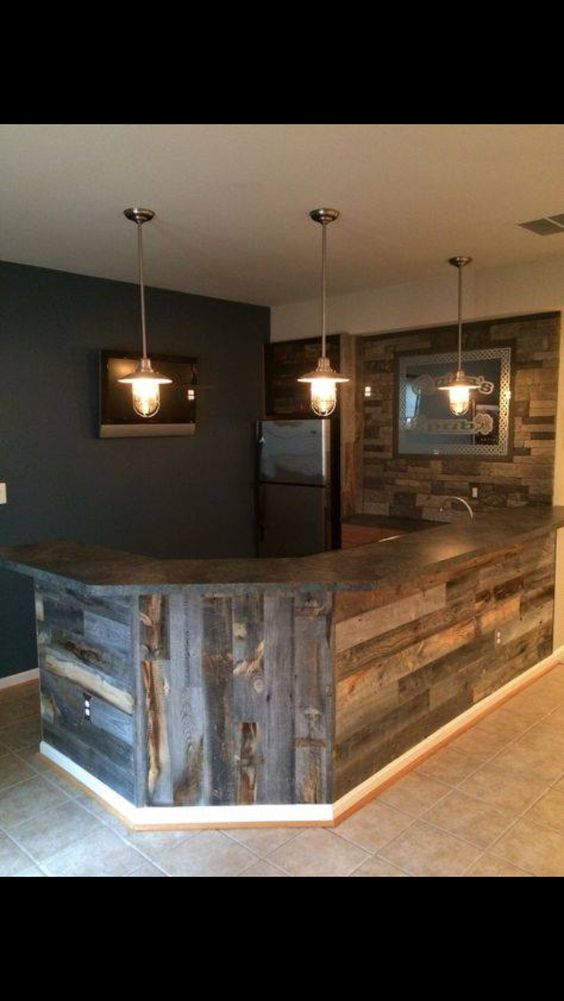 3. Epic wooden pallet home bar with simple design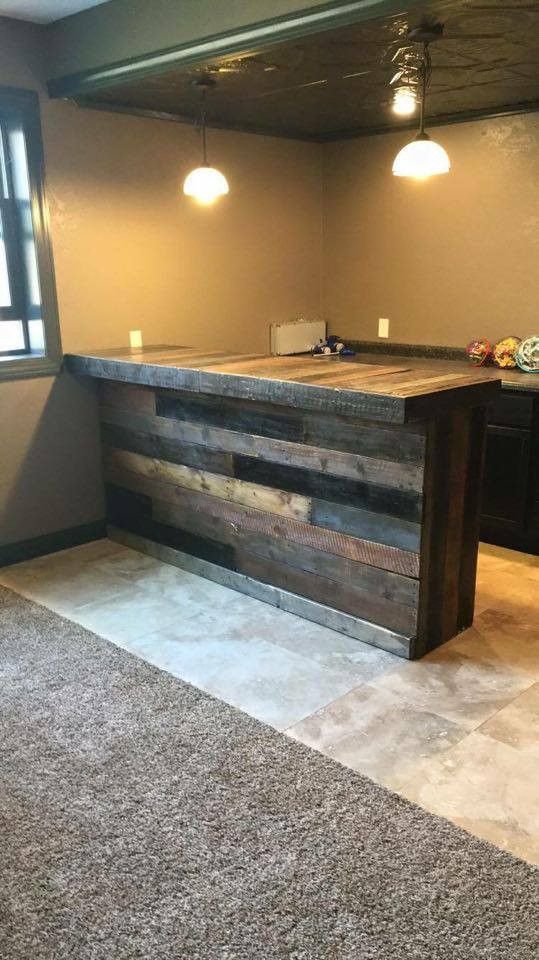 4. Stone and finished wood adds up to this cool bar design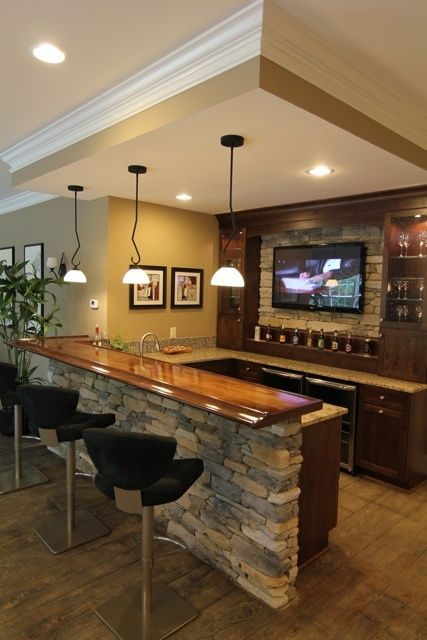 Modern and rustic perfectly complementing one another in this basement bar design. All you'll need is a barista and you are good to go!
5. Collection of basement bar ideas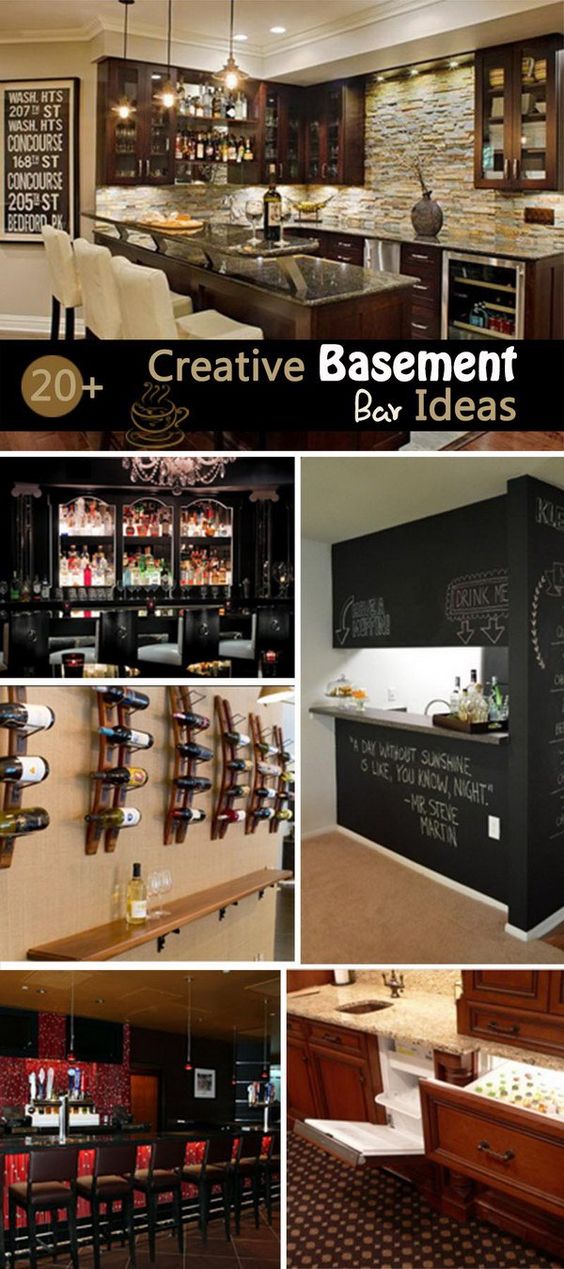 6. Stone and marble can definitely bring a special vibe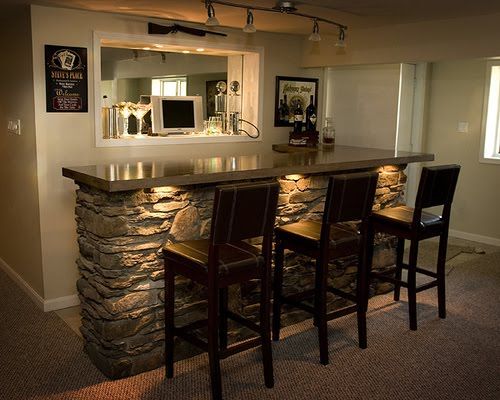 7. Glittery is not fun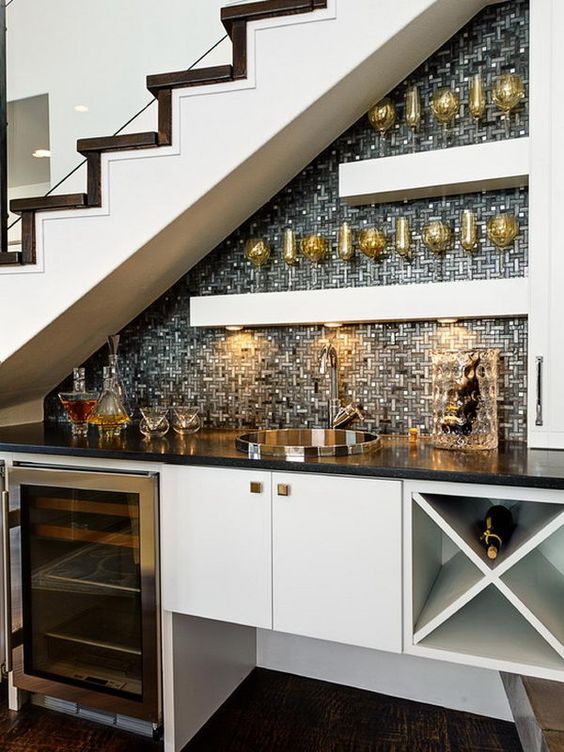 It sparkles and shines just like your bottles of wine!
8. Eccentric glittery basement bar to amaze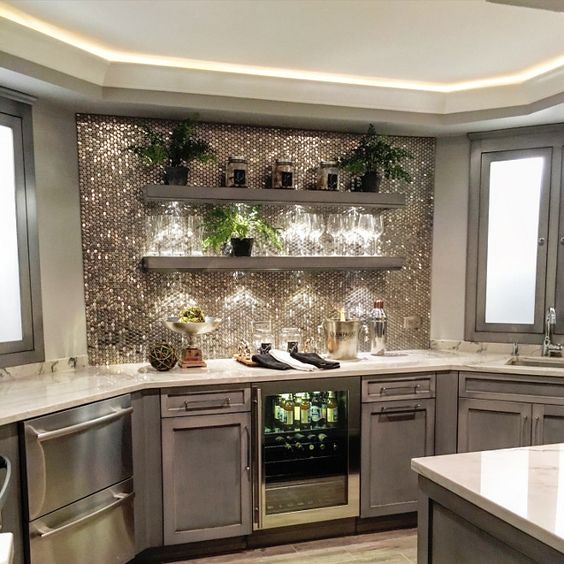 9. Bar idea for a gentlemen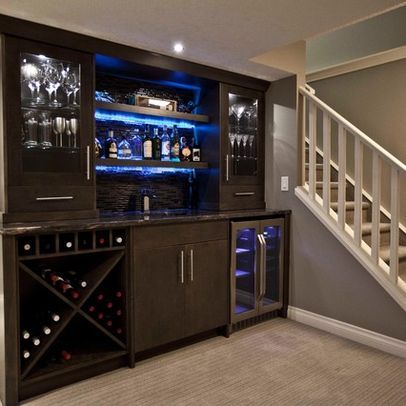 If you have a collection of wine aged in perfection, you simply want to have it in a display that will show it all. This basement bar idea can do just that. Plus there is nothing wrong in wanting the best things in life.
10. Another stone and wood bar idea that you can choose from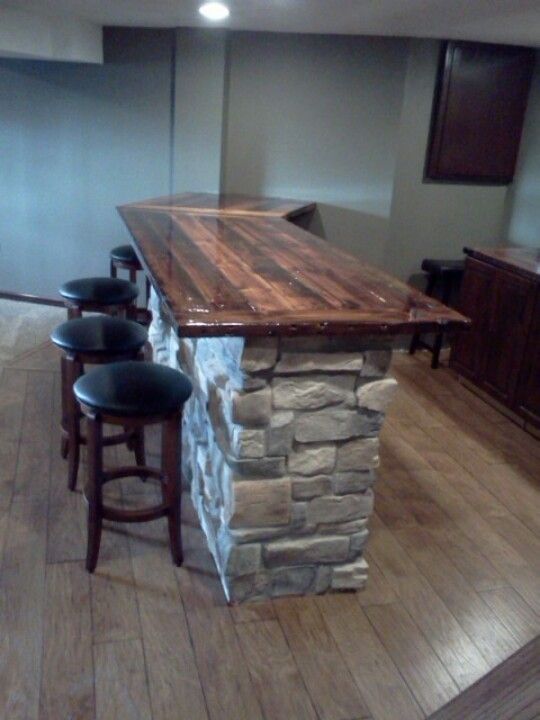 11. Elegance showcased in this simple and classic design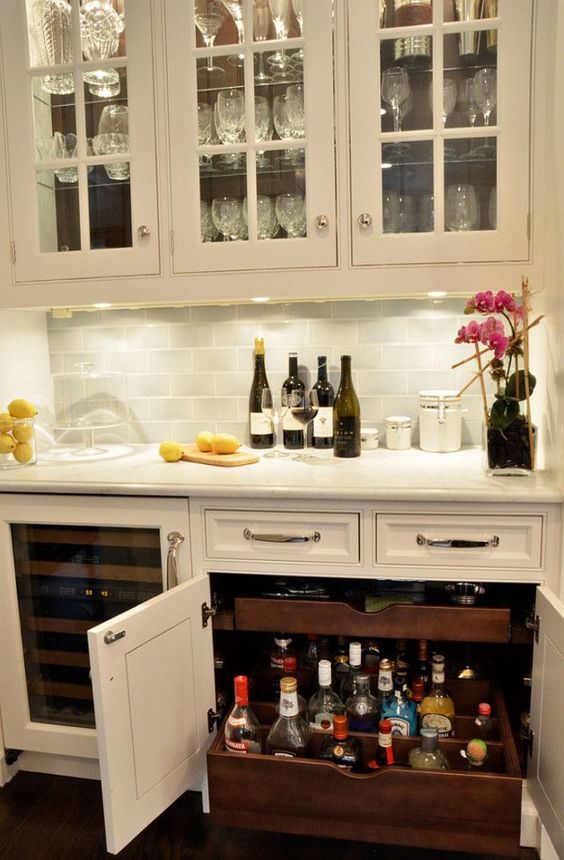 White and simple can be stunning and marvelous with this basement bar idea. Any gentlemen and women can surely swoon for this design.
12. One modern take for a basement bar idea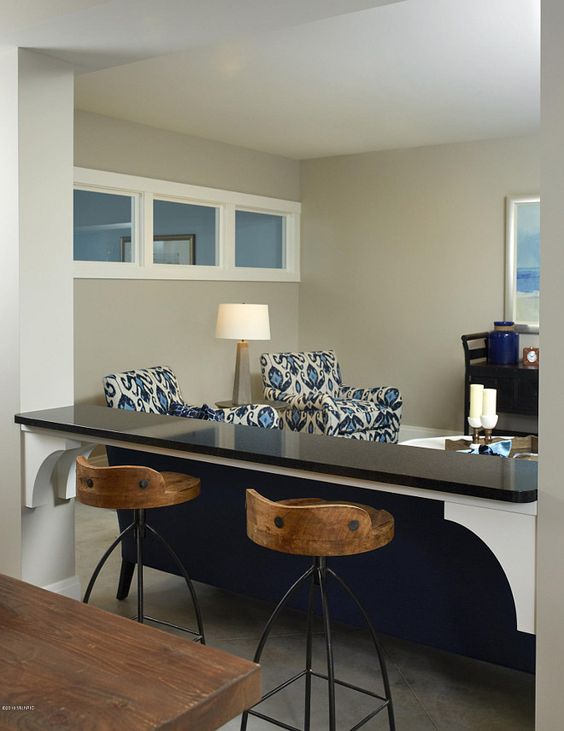 13. Old appliances can be reinvented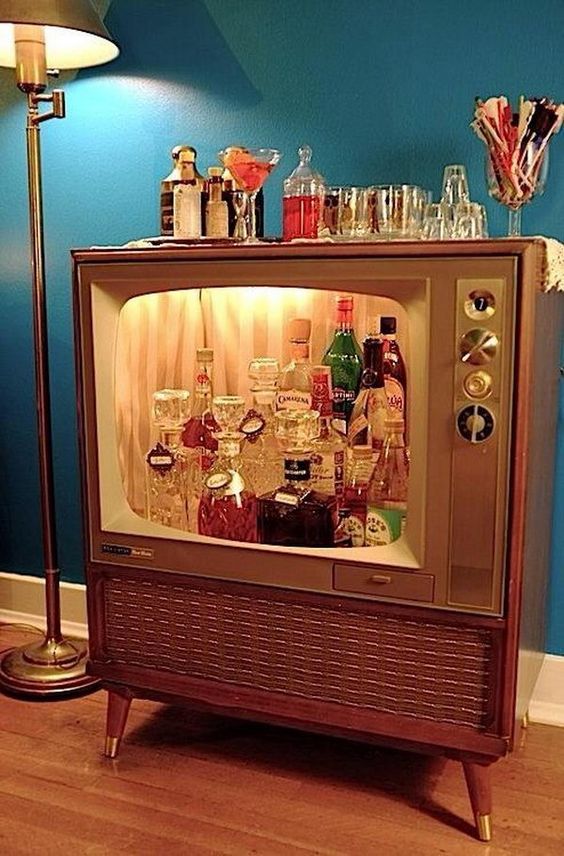 This simple idea can actually work well with your guests. Next thing you'll know is you are answering DIY tips for home improvements. And what best way to discuss that than with a glass of wine.
14. Wooden pallets with LEDS work brilliantly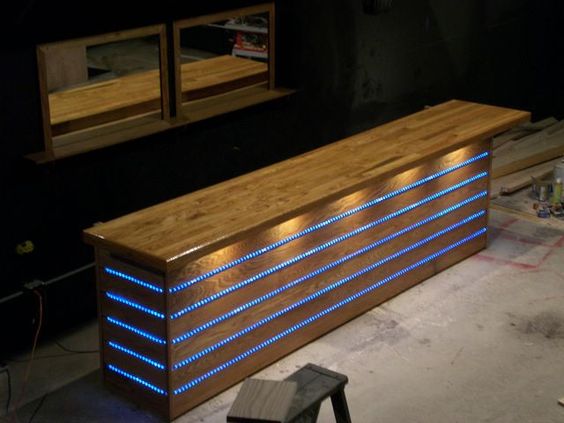 This wooden plank with lights bar idea can actually work for a modern themed home.
15. A rustic bar is perfect for gentlemen's conversations over wine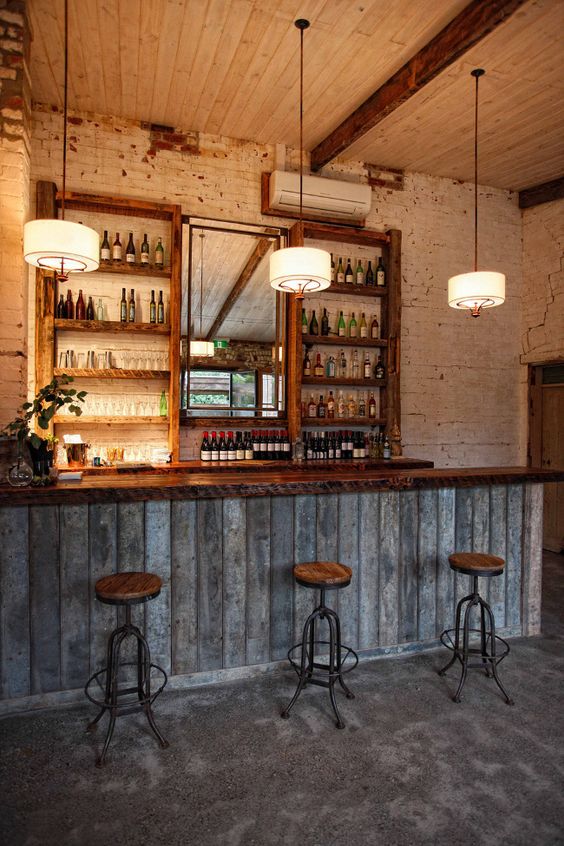 This rustic design gives you that feeling of nostalgia for the old bars downtown where gentlemen would have had their usual talks and meetings.
How do you see these basement bar ideas and home bars in general? Would love to hear from you !