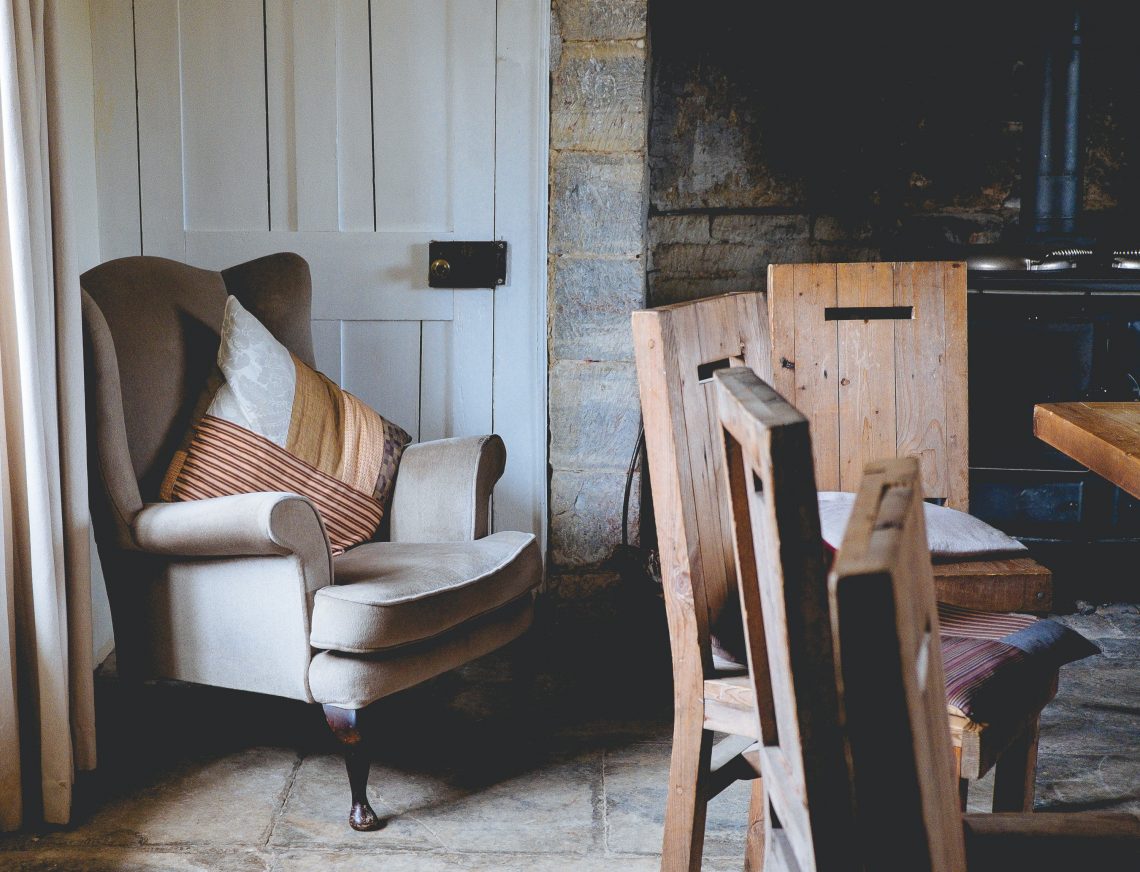 Great Ways To Incorporate Rustic Wooden Furniture In Your Living Room
Wooden furniture is one of the most popular options for homeowners around the world, and when it comes to home-decor themes, rustic remains a timeless option. However, if you're looking to touch up your interiors on your own, without the help of a professional, you may find yourself wondering how best to incorporate wooden furniture into your interiors, especially in a major space like your living room.
If this sounds like a concern you have, don't worry. Here are some easy ways you can incorporate rustic wooden furniture into your living room and make the space look like it's jumped right out of a magazine!
Add Small Touches
Wooden furniture in your living room doesn't mean every piece of furniture has to be made of wood. If you're hoping for plush couches and cushions, you can still bring in wood accents in smaller pieces of furniture to incorporate that rustic feel.
One great option is to opt for natural wood coffee tables and side tables. When choosing a coffee table, make sure it isn't too big – it should be about two-thirds the length of your sofa if you're hoping to get the proportions right. If it's out of proportion, it may look a bit odd, so getting it right is essential.
Additionally, make sure the coffee table isn't too broad so that it doesn't take up too much floor space and block people from walking around your living room. Coffee tables come in a number of sizes and shapes, so you can still add in a touch of customization.
A side table should be about the height of the chair it is placed next to or just a bit lower than the arm. Too low, and people sitting on the chair will find it inconvenient to use, and if it's too high, you may not be able to reach it without standing up.
Play with Woods
One concern with wooden furniture in a large space like your living room is that it can all start to look too similar. Just because you're bringing in natural or reclaimed wood doesn't mean it needs to be the same color, however.
One way to add variety to the space is to look for pieces made of different types of wood. If you are opting for Oak Furniture for your main pieces, you can consider bringing in alder or maple as accent pieces. Additionally, you can consider staining your wood if you're not dedicated to the natural look.  Stains can still maintain their natural colors, or you can go as wild as you like so that you can make your living room feel both personalized and rustic at the same time.
Look for Cohesive Pieces
If you're not confident in your ability to adapt on the fly, look for pieces that go together before making purchases. This may include buying furniture pieces from the same collection or simply buying sets outright to ensure that pieces don't clash too much. While some people feel that buying a set lacks the ability to personalize, you may find you appreciate the cohesion that the set offers and how it can blend with the rest of your living space.
Buying cohesive looks makes creating a rustic wooden look relatively easy. You can look for sets that use a lot of wood and have the specific feel you like. For example, if you are drawn to rustic décor due to your love of farmhouse or barn-inspired design, you can easily bring that look to life in your own living room.
Choose the Right Supporting Pieces Rustic Wooden Furniture
Wood isn't the only element that creates a rustic look, and not all the pieces in your living room will be made of wood. This means that you'll need to look for the right way to support the rustic wooden pieces to build your final look.
For example, if you're bringing in metal pieces, consider looking for ones made of corrugated metal instead of pieces that look new and "shiny." Additionally, choose the color palette carefully – great options that complement a rustic theme include neutrals and darker, warmer tones.
You should also consider bringing in other natural materials into your living room. For example, if you're adding a fireplace, consider one made of aged stone or whitewashed brick instead of gleaming marble. You can also add elements like brick or stone floors and bring in a few plants to truly create a rustic feel.
Ultimately, your living room should be something that speaks to you and your likes. Remember, it's a room that will see considerable use, so it should be one that you enjoy spending time in.
While a cohesive look is always a good idea, don't forget to make it your own oasis as well. This means that if you want to change up an element even if it doesn't fit the theme, or choose a more eclectic color scheme, don't be afraid to do so. Ultimately, you're the one who will be living there, and your living room should reflect that.