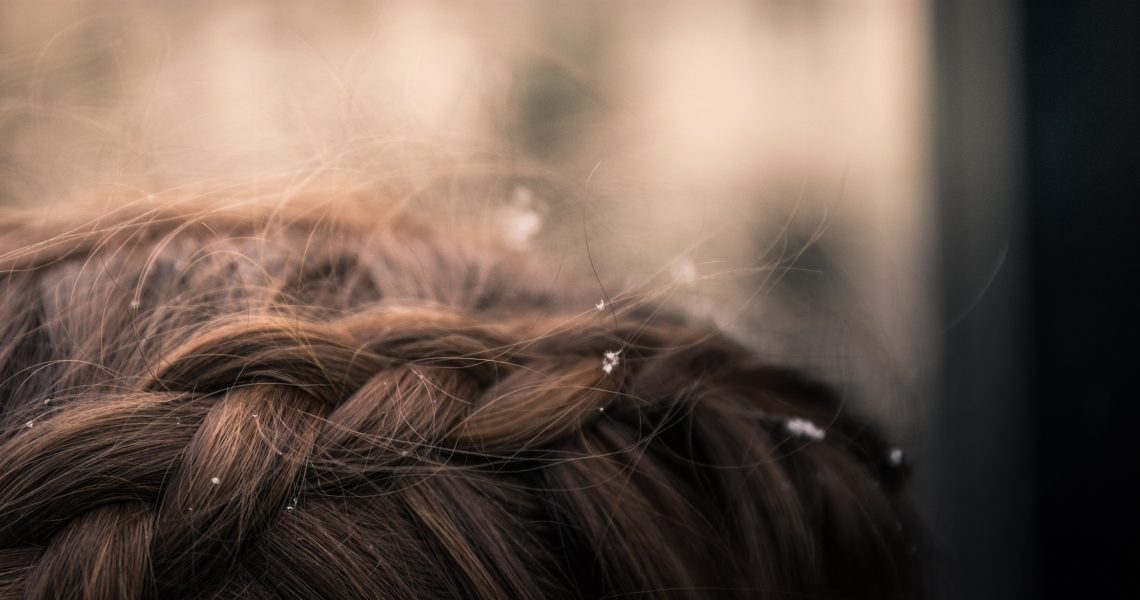 Try New Hairstyles – 23 Braid Tutorials For A Brand New Look On Upcoming Events And Casual Days
Braids are one of the best hairstyles you can choose for everyday wear. Whether you have short, mid-length or long hair, you could pull off braids and look as exquisite as you possibly could. The braid can also be considered a great style for a variety of events and occasions. The type of braided hairstyle you choose can come in aid of your activities for the day. For example, boxer braids are the best hairstyle if you want to look great when you're taking part in physical activities like dancing or sports and sure enough, there's the elegant braided crowns for more intimate moments like wedding days and romantic dates. No matter what the situation is, you can find a braided hairstyle suitable for you. 23 braid tutorials await.
1. French braid vs Dutch braid

The difference between Dutch and French braid is quite visible. Knowing it could definitely help you in more braided hairstyles emerged from this two ones.
2. Wound up hairdo tutorial

This elegant and classy updo is perfect for any party or event you're going to attend. It's fairly easy and can be done in a few minutes.
3. How to do boxer braids

Boxer braids are pretty much double Dutch braids. If you know how to do a Dutch braid, this hairstyle will come very easy for you.
4. Bohemian hair braid tutorial

This Bohemian hair braid is a combination of Dutch braid and fishtail braid.
5. Twisted braid

This elegant twisted braid is quite easy to make but looks more intricate. It looks like a bigger and messier version of a fishtail.
6. How to do mermaid braid tutorial

Learn how to turn into a glorious mermaid with this tutorial!
7. Double fishtail braids with flower accessories

Get ready for music festivals with this chic hairstyle. Just add flower accessories and you can definitely start rocking the event.
8. Messy fishtail braid tutorial

Fishtail braids look more complicated, but actually need two strands only.
9. Half up heart loop

This fun hairstyle can be done for the times you simply want to look casual but unique. This step-by-step tutorial definitely helps you achieve the look!
10. Game of thrones inspired two tiered braids

Game of Thrones is one of the biggest TV shows ever. It's no surprise people want to cosplay characters from the series. This hairstyle may help you the next time you choose to do so.
11. Easy waterfall braids

The waterfall braid is another type of braid that you should try out. It looks simple enough and can be done easily.
12. How to do a tucked triple braid ponytail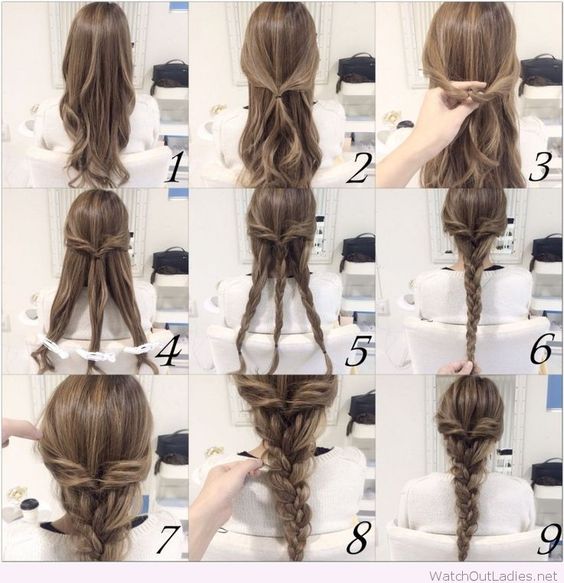 This helpful tutorial helps you do a great braid hairstyle for a romantic date night.
13. Guide to braided half knot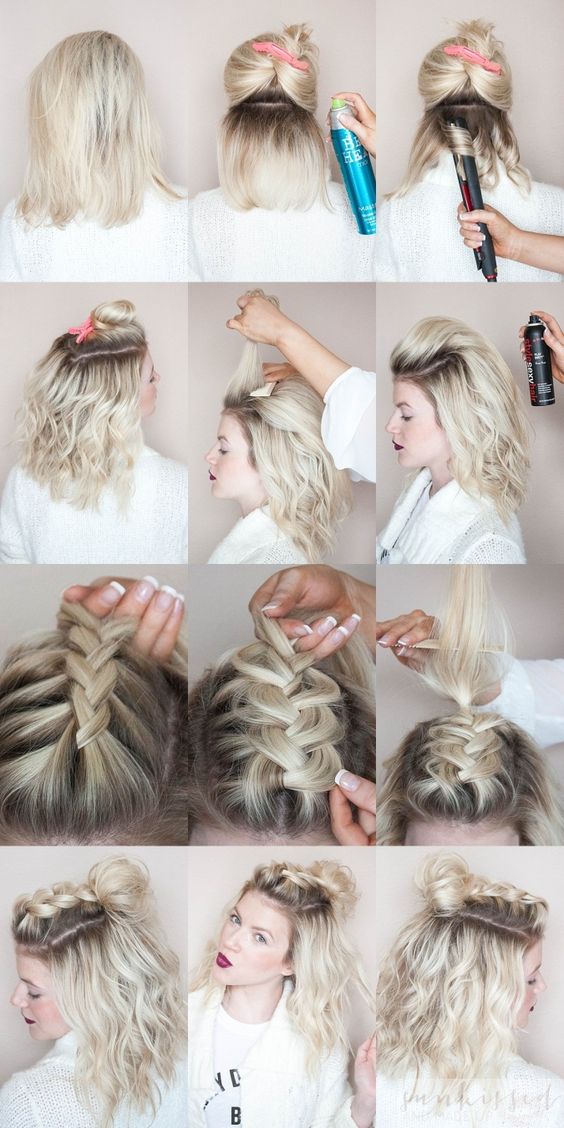 Make your top knots appear fiercer and your look a little bolder with this braided half knot you can do for parties and casual days.
14. Casual fishtail braids

Now here's how you can do a fishtail braid for the days when you want to look extra classy.
15. How to achieve big braids

Here's a guide on how you can step up your braids by making them look bigger and fuller.
16. chic shoelace braid tutorial

Aiming for a more unique and different braided look? This tutorial is the key!
17. How to do a 5 hair strand braid into a bun

Most braids are done by weaving three strands of hair. But you can also achieve a braided look with 5 strands.
18. Side swept Dutch braid tutorial

This elegant but simple hairstyle can go great for weddings and daytime parties.
19. Half up French braids

You can now make it easier to look fresh and glowing with this trendy hairstyle. You can even do it with mid-length hair.
20. Waterfall mermaid braid tutorial

Feel like a mermaid with this beautiful waterfall mermaid braid that you can wear anytime you wish.
21. How to do tuxedo braid bun

Turn classic buns into something more fun and trendy!
22. Faux braid tutorial

Faux braids are that: faux braids. They look like braids but your eyes are just fooling you.
23. Crown braid tutorial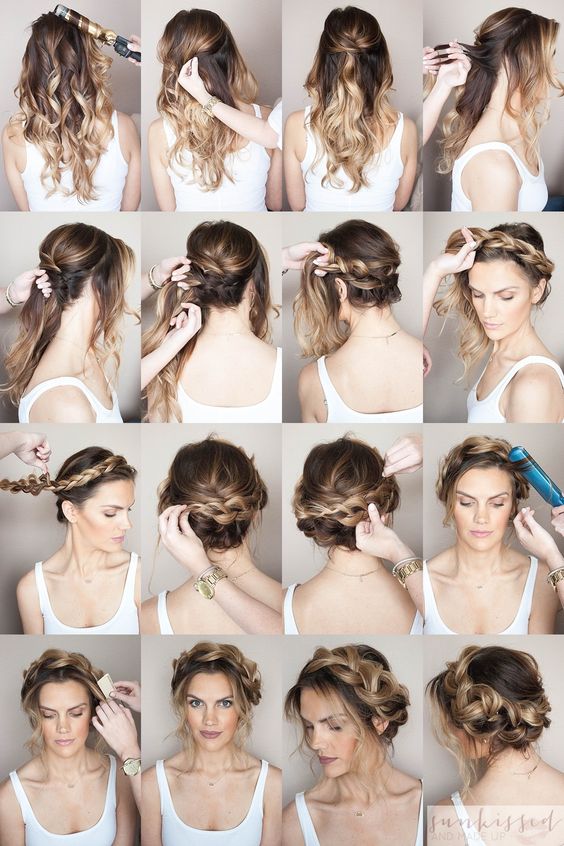 Easily the most sophisticated braided look you can get. It's romantic and beautiful without doubt.
Which hairstyle and braid tutorial suits your style? Feel free to share your own tutorials in the comment section below.
Photo by Lachlan Gowen on Unsplash